Nowadays, almost everyone in every country uses Uber to get around. But is Uber in Athens? Below, find out more information about this transport service so you're prepared when you arrive in Greece. However, you don't have to worry—it's easy.
---
Pro Planning Tip: Planning what to do on your trip to Athens? Bookmark this post in your browser so you can easily find it when you need it. Check out our guide to Athens for more planning resources, our best Athens tours for a memorable trip, and Top Things to Do in Athens this Year (with itinerary).
Is Uber In Athens?
Definitely yes, you can Uber in Athens. However, you can find Uber only in Athens and not in the whole country. Moreover, if there is increased demand, or on rainy days, etc, Uber prices may be a bit increased. Finally, what you need to know is that there is only Uber TAXI in Athens.
Why The Big Deal?
Uber in Athens had started to operate with Uber TAXI and Uber X services. However, there was a great dissatisfaction coming from taxi drivers concerning the Uber X service. The reason why that happened is simple.
In Greece, you need a special permit in order to offer private transport services. Taxi drivers issue this license while the relevant legislation refers to their rights and obligations.
Therefore, there couldn't be other drivers using their personal car offering such a service and getting paid. Besides, Greece's legislation doesn't provide for it. For this reason, taxi drivers protested, and the government proceeded to ban UberX and ridesharing.
Uber Or Taxi?
As you can certainly imagine, the answer is that in fact, Uber and Taxi are the same things. So, what's the difference?
Firstly, either you call for an Uber TAXI or a simple taxi, you will use a yellow car driving you to your destination. Moreover, what you need to know is that prices are the same, and they are determined by the Ministry of Transport and Communications of Greece.
On the other hand, using Uber App offers you the advantage of calling a taxi from your hotel room, for example, while using a taxi means that you will have to wait in front of the road for a taxi to pass by – in Athens, taxis sometimes don't even stop to ask you where you are going.
Further, as you may already know, using Uber means that you can pay for the transport services via PayPal, Debit Card, or Credit Card. Of course, Uber in Athens is the same process. On the contrary, if you just use a taxi, then you have to be prepared and have some money on you.
Finally, as safety comes first, when you call a taxi from Uber TAXI, then you have instant access to the car's and driver's personal information like car's registration number, driver's name, etc.
A great way to understand the city of Athens is from a local. This article was written by a local Athenian and our tours are led by Athenians as well!
Do I Need Uber To Get Around?
Athens is a really big city which is constituted by a lot of municipalities. That is to say, when you want to move from one municipality to another, you may need Uber. However, if you stay in the very center of Athens, you can easily get around on foot or even using public transportation.
Here is a useful resource for getting around Athens:
Travel Tips
In addition to helping you navigate the best sites in Italy on our guided tours, we're also here to help you get from place to place. Contact our travel experts and they will give you their recommendations on where to go and how to get there!
Information On Top European Cities
If you are researching Uber in Italy you're probably planning a trip. Definitely check out our guides to the best cities in Italy. Each guide features dozens of articles about what to do, where to eat, how to get around, and basically how to make your trip rock!
Other Transportation Apps
Beat is a very popular taxi app in Athens and Thessaloniki. To clarify, Beat is similar to Uber TAXI. That is to say, what you need to do is to download the Beat app, define your location and search for the nearest taxi to get you to your destination.
Above all, what I like about the Beat app is that I have the opportunity to share my ride. In other words, instead of calling my friends to inform them when I will arrive at the place where we have our appointment, I can share the link of my live ride on the map with them. Therefore, they know where I am exactly.
---
More Information On Uber In Different European Cities & Countries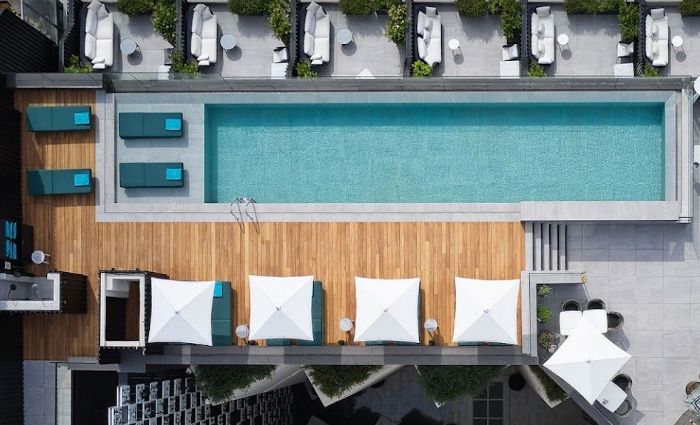 Where to Stay in Athens
A great hotel at a great price has become the norm in this internet era. Our article explains what areas are the best in Athens so you can get a great deal on the perfect location!
Traveling to Greece?
Here Is Where To Stay In The Most Popular Destinations