Are you traveling to Athens, Greece, and you don't know where to start? You don't have to worry because our local guides will offer you all the necessary information in order to enjoy your trip. Of course, we'll start with the Parthenon and include other lesser-known spots off the beaten path. Here's our list of the top things to do in Athens.
---
Pro Tip: Bookmarks are the key to organizing a great trip. So, bookmark this post in a "Greece" folder in your browser. This way, you can circle back to it while you are traveling. Also, bookmark our article on where to stay in Athens, which we update annually.
Best Things To See In Athens
Athens is a city where the past is in constant contact with the present. The ancient world meets the modern age here. Moreover, the Attica sky is always there to remind you that in Greece, even during rainy days, the sun will come up again soon. There is always something new to discover here. Above all, in Athens, there are a lot of classic attractions, but also there are numerous spots to see, and you'll find them all on this list of the top attractions and things to do in Athens.
---
1. Visit the Temple of Parthenon at the Acropolis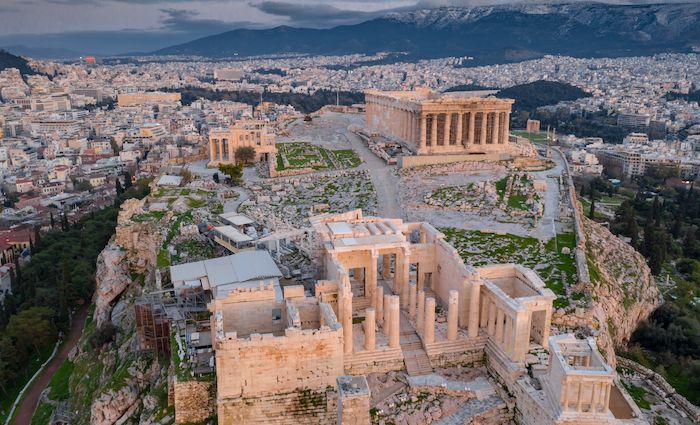 Firstly, the main attraction of Athens is the Temple of Parthenon, built on the Acropolis hill. You can't leave Greece without paying a visit here. Parthenon was built in the 5th century B.C. by the great architects Iktinos and Kallikrates. It is a symbol of democracy, as it was established in a period of prosperity in ancient Athens, and it was dedicated to the goddess Athena.
It looks great when you admire it from a distance, but it is even more impressive when you climb up the Acropolis hill and get closer. Doric architecture presents rigor with simple lines. However, at the same time, don't forget to look carefully at the Erechtheion temple up here and the beautiful Caryatids (statues of women). Plus, the details of Pheidias' sculptures are admirable.
Seeing the Acropolis is one thing; going with a guide is a completely different experience. Small group tours give you the chance to engage with your knowledgeable local guide, which makes the experience more memorable.
---
2. Cycle Your Way Through Athens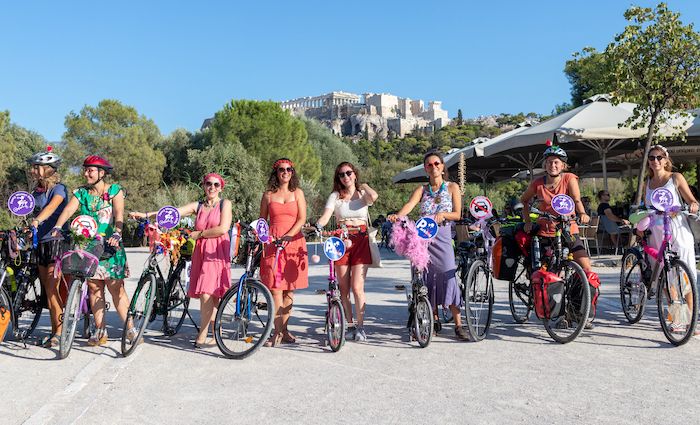 In the center of Athens, it is ideal to have some bike rides to discover more of Athens. It is wonderful to visit all these spots on a bike. Most important, the Athens center has several footpaths, so it is quite easy even for a family to get to know the area by bicycle.
So, if you love riding your bike, you can choose bike rides for a few hours or the whole day. Alternatively, you can go one step further and book an organized e-bike tour. Not only do they provide bike hire and insurance costs, but they also provide a local expert guide to make sure you take the right routes and that you get the history of all the amazing sites you'll be cycling past. It is a great way to see a lot of Athens quickly and makes extra room for some more wonderful food later on in the day.
---
Not ready to book a tour? Check out our guide on Where to Stay in Athens
---
3. Be Chauffeured Around Athens in a Golf Buggy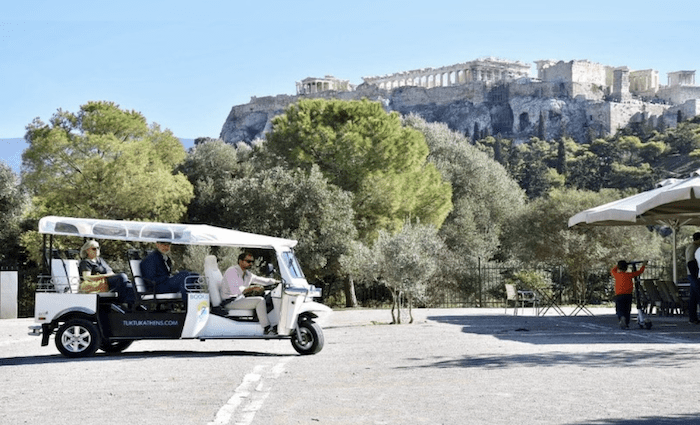 Athens gets hot in the summer. Like really hot! While walking around all day is a great way to burn calories, meaning you can indulge in even more wonderful Greek cuisine, there is an alternative. Kick your feet up and enjoy being chauffeured around Athens' main attractions in your own private electric golf buggy. It's eco-friendly, easy on the feet, and a great way to see a lot if you don't have a lot of time or just want to get to grips with the city quickly.
Not ready to book a tour? Check out our guide on the best hotels in Athens.
---
4. Acropolis Museum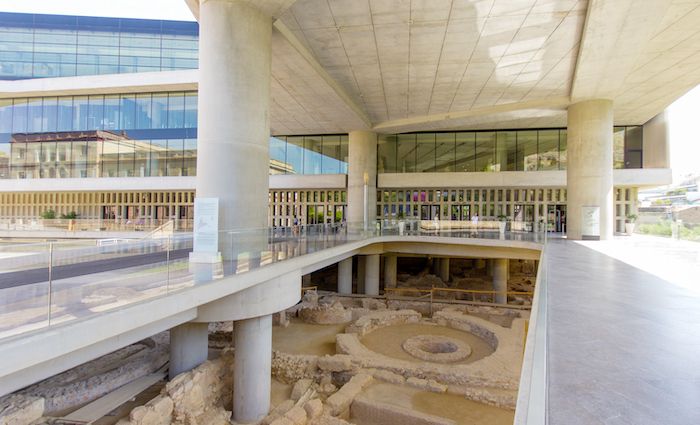 The new Acropolis Museum is a modern building containing a lot of Greek treasures. In this museum, you will have the opportunity to admire several parts of the Parthenon Temple, like the pediment and the Caryatids. Moreover, from time to time, different thematic exhibitions are here to explore different fragments of the Parthenon found on the slopes.
Above all, what I love about the Acropolis Museum is the fact that the exhibits are not placed in a row next to each other but in the same way as they were found on the Acropolis Hill. When you visit this place, you feel like you're walking into the Parthenon as it was in ancient times.
How to get to the Acropolis Museum
---
5. Go Wine Tasting Under the Acropolis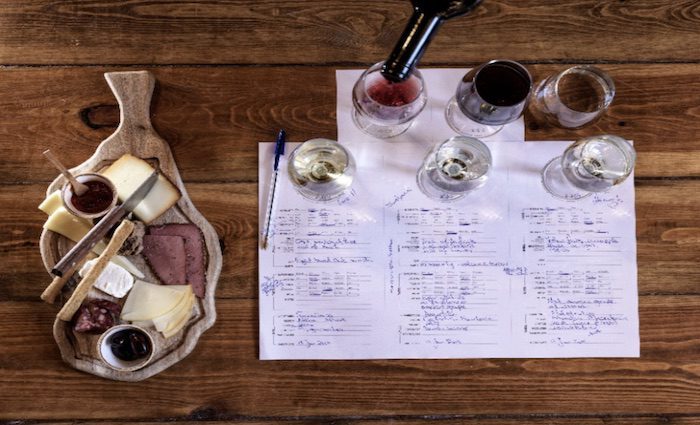 The first evidence of wine fermentation in Greece dates to around 4500 BC making Greece one of the oldest wine-producing regions in the world. With such a long history, there is a lot to unpack when it comes to understanding Greek wines. So why not book a wine-tasting event, and just to make it even cooler, why not book one beneath the Acropolis?

Be transported back to ancient times to gain a better perception of Greece's wine history, then embark on a virtual tour of the country's wine-producing areas and uncover the distinctive wines they create. Most tasting events include at least five tastings as well as an accompaniment of olives, cheese, and local meats. A great way to learn about Greece's wonderful vinicultural history
---
6. Enjoy an Unparalleled Acropolis View at a Serene Hotel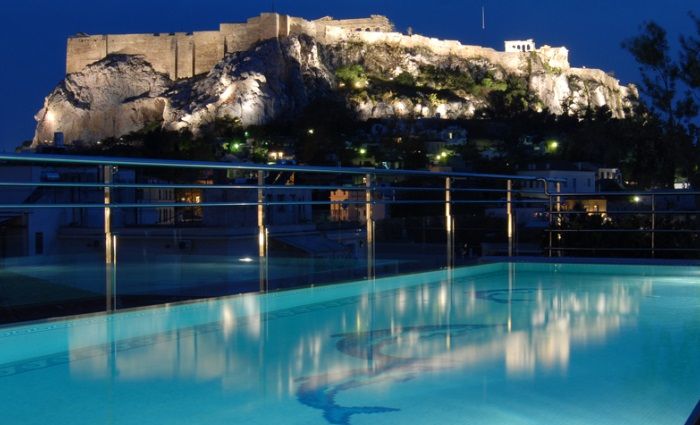 If you plan to visit Athens, this is a great chance to choose to stay at a hotel in the center of the city with a view of the Temple of Parthenon. What else could be a better choice for you than waking up and being able to see the Acropolis view? You can have your breakfast or even dinner in front of one of the greatest monuments in the world. You won't regret an amazing experience staying at a hotel in the center of Athens.
Choose your favorite hotel in Athens and enjoy your holidays all the more.
---
Not ready to book a tour? Check out our guide on the best hotels in Athens.
7. Walk Through Ancient Agora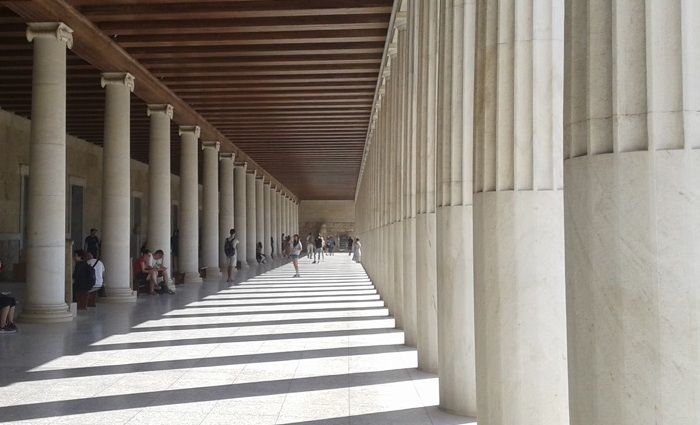 The Ancient Agora was the central point of the city in ancient times. Every day, philosophers taught in this area. Thankfully, there are several buildings left standing here, such as the Stoa of Attalos as well as the Temple of Hephaestus.
It is one of the most beautiful archaeological places, and it is certainly worth visiting. Don't forget to wear a pair of comfortable shoes because this area is quite large, and you will need some time to see it. The right shoes will make it more enjoyable.
How to get to Ancient Agora
8. National Garden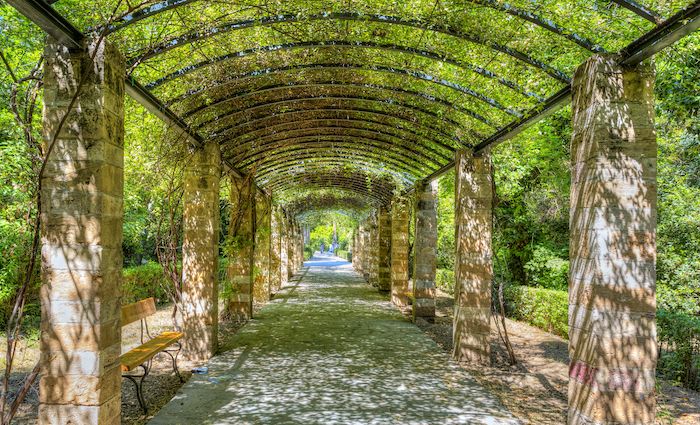 After a long day visiting archaeological places and museums, you can spend some time at the National Garden for a serene walk in nature. In 1839, 15,000 ornamental plants were transported from Genova here. Even today, you can certainly see numerous beautiful flowers and different types of trees. You can also find a small lake in the garden with ducks living nearby.
What I really like about this place is that you have the chance to relax after a long day and come in touch with our natural environment. I often buy some popcorn to feed the ducks. It's a fun activity for adults and children to feed the ducks here.
How to get to the National Garden
9. Taste Greece in a Bite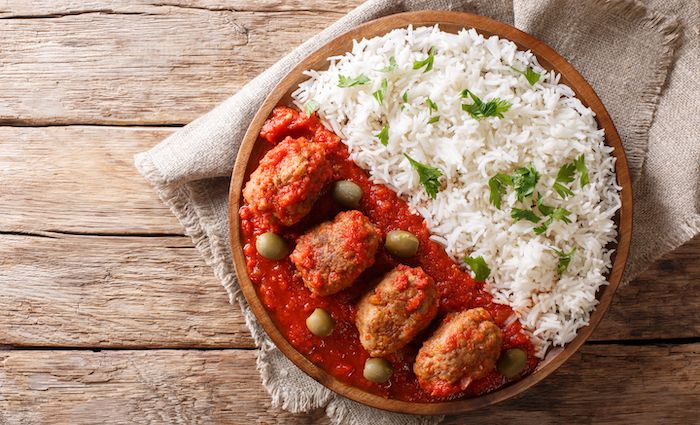 In Athens, you will certainly try tasty dishes. You can start by trying Greek souvlaki, but you also have to ask for a Greek salad and a glass of ouzo. Just be careful and don't drink the ouzo like it was a shot. Relax and enjoy this drink more slowly.
Moreover, apart from souvlaki, there are numerous other choices as it concerns food. Traditional, Mediterranean, gourmet, or even vegetarian and vegan cuisine covers all tastes and preferences. One other dish I really recommend is Soutzoukakia, which is a meatball, rice, and tomato dish that's really hearty after a long day of walking through ancient cities.
In the Monastiraki district, you will find anything you want.
10. Learn to Cook Like a Local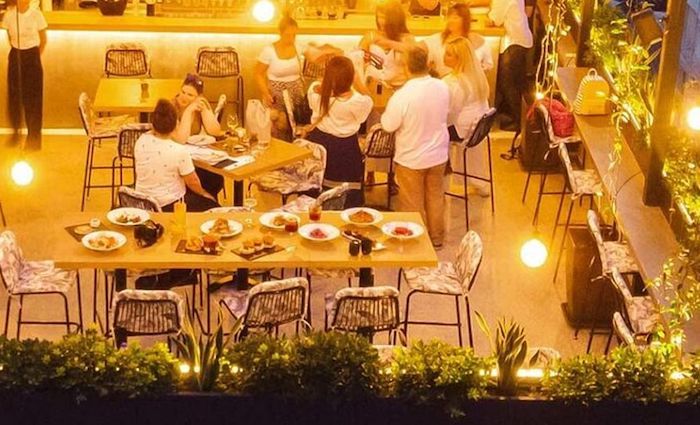 You tasted some Greek dishes and you liked them, didn't you? If you would like to learn how to cook some of your favorite dishes, you have to know that cooking classes are available here. Most importantly, not only do you get the recipe and prepare the dish using local products, but you also enjoy your dinner on a rooftop overlooking the Acropolis.
This is certainly a great experience and a valuable memory to keep with you when you return back home. And if sometimes you miss Greece, you can cook your favorite traditional dish in your own kitchen and wow guests with your skills.
---
11. Stroll Through Syntagma Square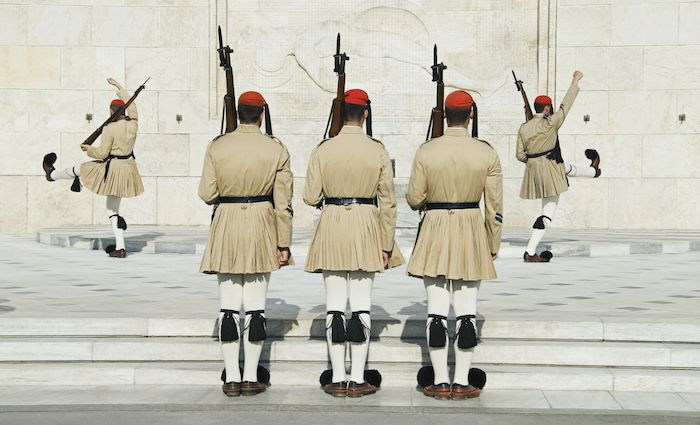 One of the main attractions in Athens is Syntagma Square. Above it, it is located the Hellenic Parliament, and it is a great chance for you to admire the monument to the Unknown Soldier, which is a monument in honor of the fallen in the wars. There, you can also admire the Evzone of the Presidential Guard.
As you are walking down the wide Syntagma Square, you will meet a lot of people enjoying a walk or going to their jobs. Syntagma is always really lively and busy. Walking from Syntagma towards Monastiraki through Ermou Street, you will find numerous commercial stores from which you can buy different goods. For example, you will find clothes, shoes, or even some stores with herbs and cosmetics.
How to get to Syntagma Square
12. Experience Athenian Culture in Monastiraki Square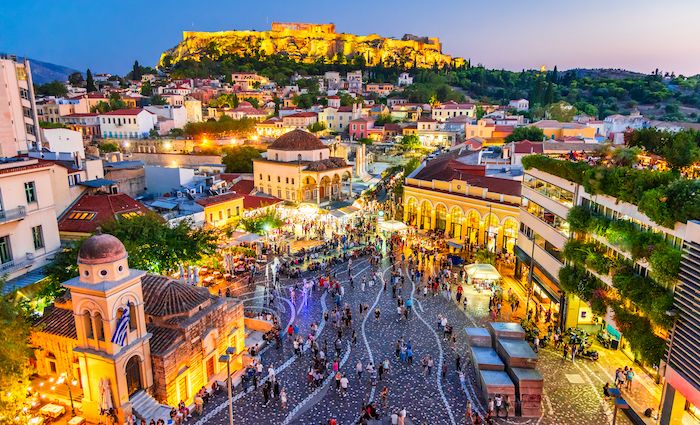 Another popular square is certainly Monastiraki Square. Above all, this is a classic meeting point for locals. Here, you can find a lot of cafes to enjoy your breakfast or a cold coffee at brunch time. Moreover, you will have the opportunity to buy different goods at Athens Market Flee, or as we locals call it, Hephaestus, due to the name of this road.
Monastiraki Square is really impressive because, in this spot, three different cultures meet. Here, we find an orthodox church, the Tzisdaraki Mosque, and the Stoa of Attalos. It's a vibrant place to experience the Athenian culture.
How to get to Monastiraki Square
13. Stay up Late with the Nightlife at Psyri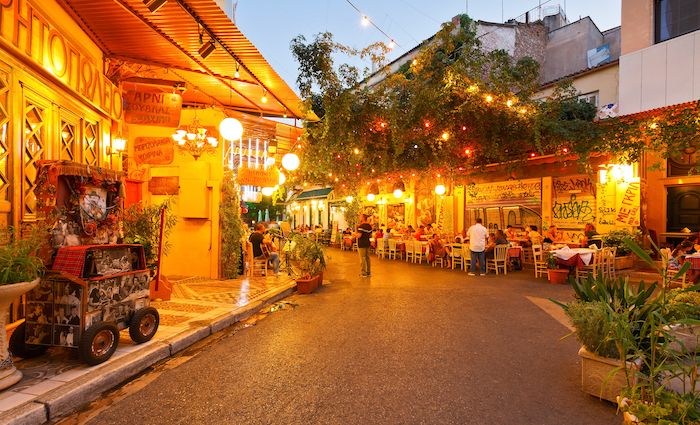 Only some meters further from Monastiraki Square is Psyrri, where you can come in touch with Athens' nightlife. In Psyrri, you will certainly find several taverns where you can enjoy traditional cuisine during your dinner.
After dinner, don't hesitate to drink a cocktail, choosing your favorite among the many bars. And why not have some sweet dishes as a dessert? You're on holiday!
How to get to Psyrri
14. Take an Island Cruise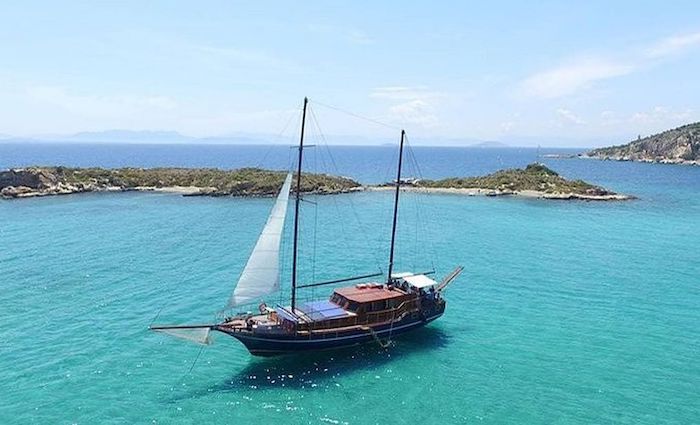 What is the greatest jewel Greece has to offer? The Acropolis? The answer would likely be "no" when compared to the beautiful waters of the Aegean Sea. This is why visitors to Greece must get on board a boat and see Greece as the Greeks do!
What are the best islands to visit near Athens? Join this experience to visit the beautiful Saronic Islands of Aegina and Agistri. It's a full-day cruise by sailboat, where you'll enjoy the beaches and sights of two stunning Greek islands.
Swim and snorkel in the crystal-clear Mediterranean waters. See the 2,500-year-old Temple of Aphaia and shop at local boutiques. Unlimited beer, wine, and two freshly prepared meals are included.
15. A Walk In Plaka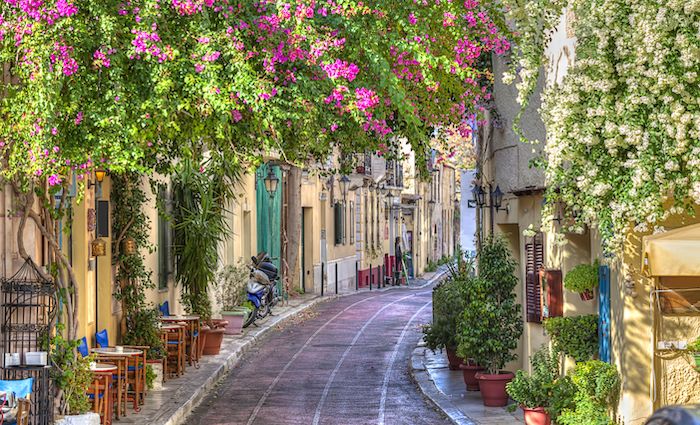 Plaka is one of the best spots in Athens. That is to say, Plaka reminds us of a Cycladic island. When you walk in Plaka, you feel like you are in a traditional village of an Aegean island. It is certainly one of the most Instagramable spots.
Moreover, while you are walking in Plaka, you will also see the Roman Agora and the Monument to the Winds. This area has a lot of impressive and unique buildings built in neoclassical architectural style.
How to get to Plaka
---
16. Watch a Breathtaking Sunset On Filopappou Hill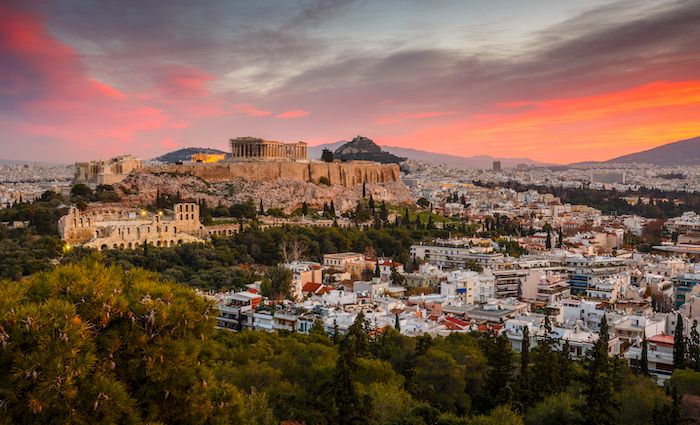 Do you enjoy watching sunsets? If yes, Athens is one of the most ideal places to watch sunsets. That is because there are several hills, like Filopappou Hill, where you can easily go, sit on the ground, and wait for this magical moment. A sunset over the Acropolis is hard to describe, but the pictures are worth a thousand words.
Filopappou Hill is one of the favorite places for both locals and tourists. Everyone goes up there to relax and enjoy the best time of the day. The sky shows off wonderful and impressive colors that you will hardly be able to forget.
How to get to Filopappou Hill