In your home country, Uber is probably pretty easy. You take out your phone and minutes later a driver pulls up ready to cart you to your destination. You should know that European cities have different rules in place which means Uber is not always so easy. Ok, so is Uber in Paris?
---
Our short answer is, yes. Uber is in Paris. It is however a bit more complicated than that.
Taxi Drivers vs Uber Drivers
France has a slightly different market economy than the USA, Australia, Canada, or the UK. It is more of a mix of a free market economy and government regulations to control job security. What does that have to do with you hailing a ride?
It simply means that taxi drivers don't like the existence of Uber in Paris and for good reason. They paid good money for their license to cart around tourists and suddenly anyone can do it?
Legally yes, Uber drivers have just as much right to drive around tourists. Innovation can't be halted in our modern society and Uber simply works better. Better rates, an app that tells you the route, you don't have to get in an argument over your place in line and contactless payments.
Are Taxis Cheaper Than Uber in Paris?
Short answer, no.
Uber is definitely not cheaper than a taxi but you are probably talking a euro or so for a 10-minute ride. It is up to you if that euro is worth it to go looking for a taxi.
If there is a stand outside my hotel, I am probably taking a taxi. If I am at an Airbnb on a side-street I am going to open my app.
Uber is not definitely more expensive either. There are a lot of factors that come into play when deciding your rate. Uber also has a minimum which apparently fluctuates with demand.
Popular Paris Tours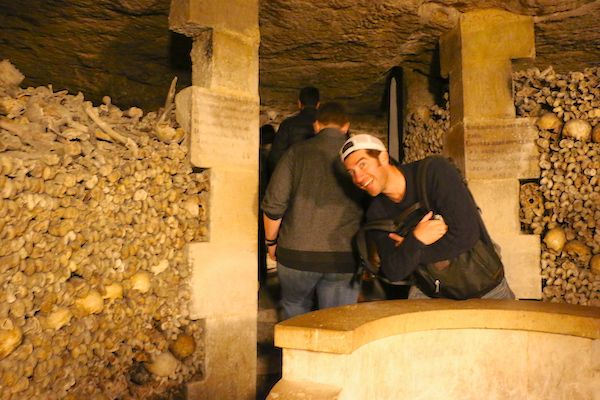 Best-Selling Tour
Privileged Access Paris Catacombs Tour with Secret Rooms
The Paris Catacombs are unlike most attractions you can visit since it's an underground burial ground with 6 million skeletons adorning the walls. Learn the deep history here with our English-speaking guide for an experience of a lifetime. Skip-the-line admissions included.





See Prices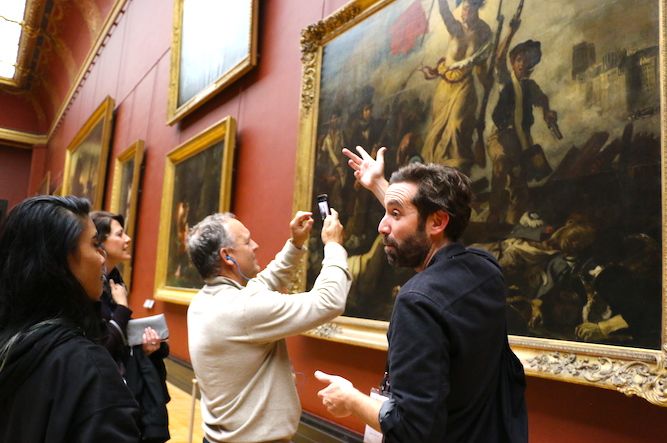 Top-Rated Tour
Royal Louvre Palace Tour with Mona Lisa & Crown Jewels
The Louvre is the largest art museum on Earth and the crowning jewel of Paris. It embodies the French vigor for life. Join a passionate, English-speaking guide for a tour of the most famous artwork. Skip-the-line admissions included.





See Prices
Not ready to book a tour? Check out our comprehensive Paris Guide for more planning resources.
Do I Need to Download a New App?
No. Your Uber app that you use at home is universal everywhere you go. Well, at least on Earth.
You also can use your home-currency and payment method. According to Uber.com, "Toll payments are given in local currency and calculated in accordance with the bank's current exchange rate. While your bank may sometimes charge additional fees, the Uber app will never charge any extra fees for traveling overseas."
What About Taking an Uber from the Airport
At both CDG and ORY, I am going to get a taxi.
If you reserve a taxi in advance there is a 7€ additional fee which could make a taxi more expensive but both Charles de Gaulle and Paris Orly have taxi stands outside which move fast.
I can't imagine a scenario in which calling an Uber and waiting is faster than the taxi stand.
If you get a taxi from the stand, it is most likely going to be cheaper than an Uber.
According to the official Paris Airports website, taking a taxi from CDG to the right bank of Paris is 53€ and to the left bank is 58€.
ORY's official airport website states left bank voyages will cost 32€ and right bank 37€.
Do You Tip Your Paris Uber Driver?
The short answer is no, but c'mon.
France and most of Europe doesn't really have the same tipping culture that you'll find in many other countries.
That said if you are used to tipping and have the resources to do so, please do. It always helps the person in a service job when you tip. It helps them beat the hourly earning curve.
Also, it makes your home country look good and pays it forward for the next national from your country. If an Australian couple tips their driver it will positively affect that driver's opinion of Australians in general.
Our Best Guided Tours of Paris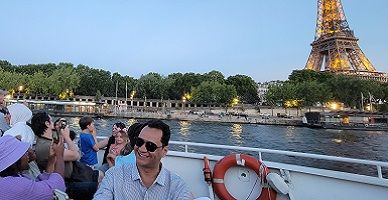 Likely to Sell out
Privileged Access Eiffel Tower Night Tour With Seine River Cruise
Sometimes the most amazing moments happen by chance. Other times, they are orchestrated by professionals. Our Eiffel Tower tour takes you on a cruise down the Seine River for incredible views of Notre-Dame and the Eiffel Tower. Champagne included, of course. Then you'll be guided to the Eiffel Tower, skip the long lines, and head up the elevator to the second floor for a night to remember.





See Prices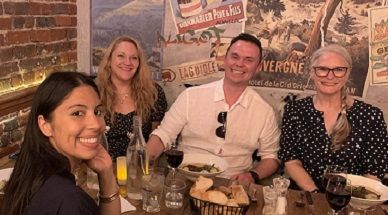 Top Selling
Paris Local Food Tour in le Marais
Embark on a culinary journey in Le Marais—one of the hippest neighborhoods in Paris. Most food tours in Paris offer cheese and wine, but we include a full, sit-down meal! Enjoy a feast of French cheeses, oysters, street food, boeuf bourguignon, crème brûlée, and more. This 3-hour food tour combines the best of Paris' culinary heritage and you won't find a better deal out there!





See Prices
Not ready to book a tour? Check out our comprehensive Paris Guide for more planning resources.
Do Uber Drivers in France Speak English
There are no requirements from Uber that your driver needs to speak English. There may not even be a requirement that they speak French. These are the only requirements:
At least 21 years old
Valid drivers license from France
Vehicle registration
Vehicle insurance (Commercial)
Uber drivers also have to go through a criminal background check and are checked for clean drivers record.
So, it is not definite that your Uber driver will speak English but luckily you don't have to speak if you don't want to. Everything takes place on the app!
Alternatives to Uber & Taxi?
I love Paris for many reasons but one is all the scooters lying around!
You can obviously walk or take the Paris metro (see our guide to metropolitan) but scooters are a cool way to move around too.
Bird Scooters is my favorite company only because it is the first scooter I came upon and I have been using it ever since. You can download the app, pick up a scooter, and start going. It is super cheap and they are electric so clean energy.
Really really fun to use by the way if you are adventurous and coordinated.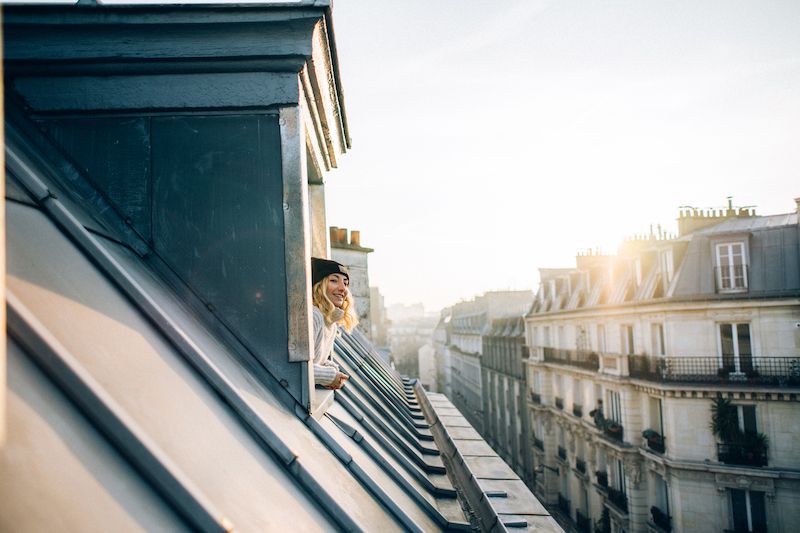 Find the best places to stay
Where to Stay in Paris
With a city as magnificent as Paris, it can be hard to find the perfect hotel at the perfect price. Explore the best hotels and places to stay in these incredible neighborhoods in Paris.