Nowadays, we rely heavily on Uber to get around and it's available practically everywhere. But, is Uber in Singapore? While their ride-hailing service is probably easily available in your country, it's definitely non-existent in Singapore. So, what are the alternatives and how do you get around Singapore? Here are your options.
---
Pro Tip: It's easier to organize your trip when you have all your resources in one place. Bookmark this post along with our article on the best restaurants, the top things to do, and how to get around Singapore.
Is Uber In Singapore?
No, Uber services aren't available in Singapore, despite the company having its regional headquarters in the city. Grab is presently Singapore's most popular ride-hailing app. Of course, we have our own Comfort DelGro too.
Why The Big Deal?
Since Uber, the world's earliest car-hailing app, started revolutionizing taxi and transport businesses globally, Southeast Asian rivals like Grab and Gojek have emerged as top contenders locally.
With a worldwide expansion goal in mind, Uber aimed to capitalize on its revolutionary app throughout Southeast Asia (SEA). It did so in a "plug and play" manner, making minimal changes to adapt its technology and Western-focused business strategy to SEA markets.
It wasn't until 2015 that Uber began to focus on gaining market dominance in Southeast Asia's key countries. Its approach drastically evolved during the next two years. However, Grab grew in popularity and Uber shifted its focus, aggressively expanding outside of Asia. Its strategy changed from winning no matter what, to retaining its position as a significant player in SEA that wouldn't gain or lose market share.
Undoubtedly, Uber seemed to invest just enough to keep competitors like Grab from shifting the market to their platform. However, in SEA, Uber soon found itself in a difficult position. In 2018, Uber announced the sale of its SEA operations to Grab.
Grab Or Taxi?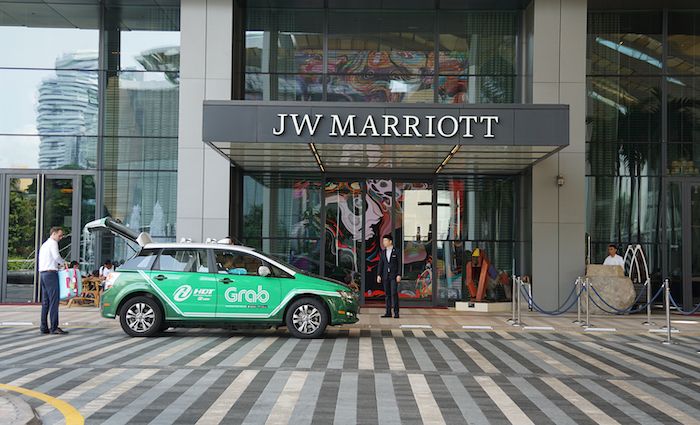 The question now is should use Grab or get a taxi? Before we answer that question, here's how to identify the two services' cars on the street. A typical taxi in Singapore is usually blue or yellow. Comfort DelGro is Singapore's largest taxi operator and they own the vast majority of cabs on the road. Grab cars will have the company's emblem printed on the car to distinguish itself from the other brands.
In Singapore, choosing between a Grab and a taxi is essentially the same thing. Both get you from A to B. So, what exactly is the distinction?
Bookings Apps
To begin, both Grab and taxis have their own app to book rides from your accommodation, for example. Nowadays, it's rare to see someone waving down a cab on the side of the road. The price would be the deciding factor in your choice. In Singapore, Grab is unquestionably less expensive than taxis.
Ride Options
Second, Grab offers many more ride options than a standard cab in Singapore, depending on your budget and needs. From ride options for passengers with pets to families with children who need booster seats and standard JustGrab, there's a ride for anyone.
Peak-Time Surcharges
Finally, there are some parallels in terms of the best time to book a Grab or taxi. Comfort taxis offer a variety of surcharges, so shun them whenever possible. Try not to take a taxi from the CBD or Changi Airport, and avoid them during rush hour and after midnight. Similarly, if it's during rush hours and you're thinking of Grab, you're better off comparing fares in case their surcharges get out of hand.
Grab is the Best Alternative
Otherwise, I believe Grab is a better alternative most of the time (during normal hours). They're dependable in that you'll most likely get a ride quickly and at a reasonable price.
Do I Need Grab To Get Around?
No, not exactly. Unlike in other countries where numerous smaller cities are separated by big expressways and need a day trip of sorts, you can easily get around Singapore by bus or MRT.
Both forms of transportation are efficient and cost-saving, if not more so. Of course, if you're in a hurry, Grab is always a good option.
Other Transportation Apps
Gojek is an up-and-coming ride-hailing app in Singapore. It works in the same way as Grab, although it may be less expensive if there are any discounts, so keep an eye out for that.
However, in comparison to the other apps, there may not be as many Gojek drivers on the road as there are Comfort and Grab drivers. Find out more about public transport and how to get around Singapore.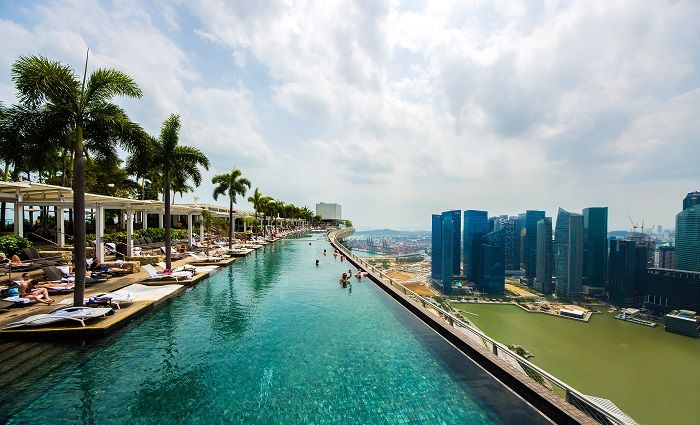 Find the best places to stay
Where To Stay in Singapore
Singapore has a lot to offer visitors, from breathtaking natural beauty to modern cityscapes. In this guide, find out where to stay in Singapore including the best hotels and ideal neighborhoods for you.