---
You won't want to miss out on knowing which foods to eat when in Singapore! Here is the list of top 10 local foods rooted in tradition that have influenced Singapore's culinary scene and shaped what it means to be a foodie in Singapore.
---
Pro Tip: It's easier to organize your trip when you have all your resources in one place. Bookmark this post along with our article on the best restaurants in Singapore, the top things to do, and how to get around.
The Top 10 Foods to Try in Singapore
Singaporean cuisine is as diverse as the people who inhabit it. A visit to one of the hawker centres or shopping mall food courts in Singapore would be both intriguing and gratifying for the stomach as you'll see most of the food listed here in those places. As these dishes gain popularity, we're also seeing a slew of new restaurants open up to specialize on them.
This list covers what I believe to be the greatest examples of Singaporean food that are representative and available around the island (credit goes to the friends I enquired about). Without further ado, let's get started!
10. Cendol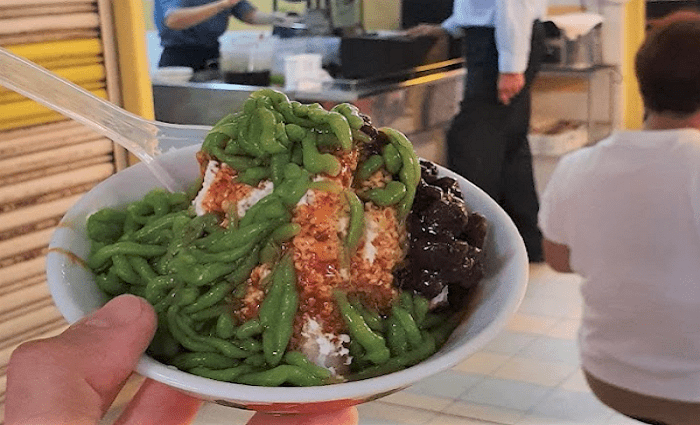 Coconut Based Dessert | Refreshing
The famous Cendol (commonly spelt as Chendol) would, of course, be the greatest summer dessert for cooling off on a hot sunny day in Singapore. This is a coconut milk-based delicacy laced with palm sugar, and also topped with pandan jelly, red beans, and coconut milk.
These are the basic ingredients for a tasty and memorable bowl of cendol. Elsewhere, ingredients like red bean, sweet corn, and attap chee are also used. Typically, you can find this in a hawker centre or a shopping mall food court.
Where to get it: Old Amoy Chendol (Main)
9. Prawn Mee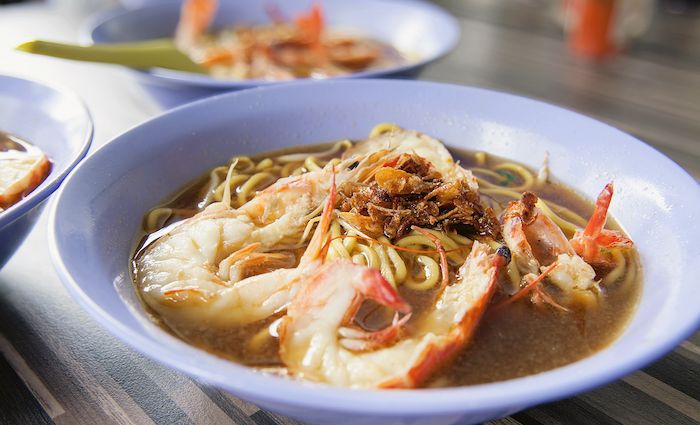 Prawn Noodles | Rich Broth
Blanco Court Prawn Mee, located on the fringes of Haji Lane, is the closest local meal stop after visiting the unique artworks in that area. It's a stand-alone business that specializes in selling prawn noodles similar to those found in a hawker centre or shopping mall food court.
Blanco Court has been serving classic Prawn Mee (noodles) since 1928, and their prawn noodles are among the best I've eaten. Dig into this dish of yellow noodles (bee hoon or a combination of both) topped with crispy pork lard, fried shallots, and prawns.
Now, what about that brown stock? It's light and aromatic. For a spicy kick, add some chilli padi.
Where to get it: Blanco Court Prawn Mee | Bedok Interchange Hawker Centre
8. Nasi Lemak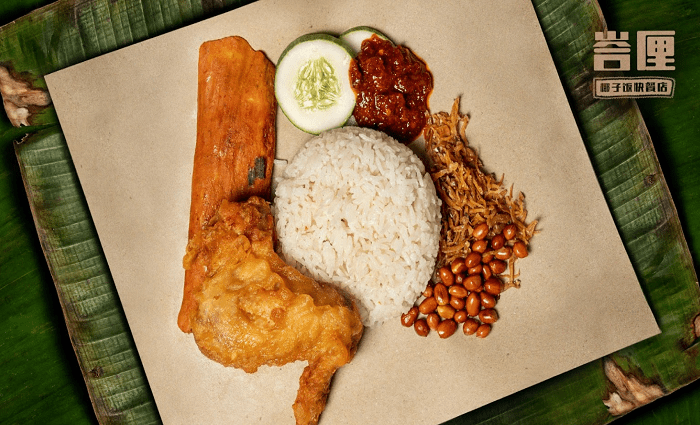 Coconut Flavoured Rice | Malay Cuisine
Nasi lemak, a Malay aromatic rice dish cooked in creamy coconut milk and pandan leaf, is a meal that can be served in a variety of ways. Initially, it was a breakfast dish, but now, it's also consumed during lunch and dinner. Nasi Lemak, traditionally wrapped in banana leaves, is certainly a Malay rice dish with more variations we can possibly keep up with.
A standard Nasi Lemak set includes Ikan Bilis (fried anchovies), peanuts, egg, cucumber slices, and sambal (chilli paste). For a more sumptuous treat, add some crispy chicken wings, deep-fried fish, or otah. The sambal chilli was the winning factor for me and it surely gave me that oomph!
Where to get it: Ponggol Nasi Lemak Centre (2 outlets) | Crave Nasi Lemak (30 outlets)
7. Rojak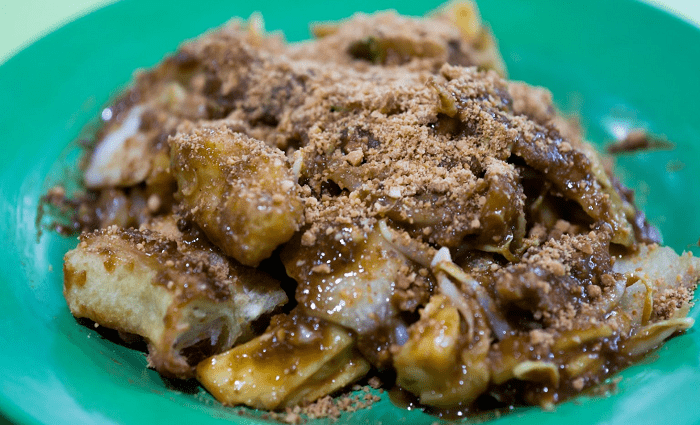 Rojak Sauce | Local Salad Mixture
The salad may appear dark and sticky at first glance, but as you bite into it, you'll be blown away by the wonderful blend of sweet and savoury flavours. In this dish, you have you tiao (dough fritters), radish, pineapple, cucumber, and roasted peanuts.
In colloquial Malay language, rojak means "interesting mix," and the delicacy certainly lives up to that description. Of course, what distinguishes an excellent rojak is the sauce. For this reason, it's a wonderful combination of sweet, sour, and spicy flavours that would be incomplete without this sauce.
Where to get it: Soon Heng Rojak at Toa Payoh
6. Mee Siam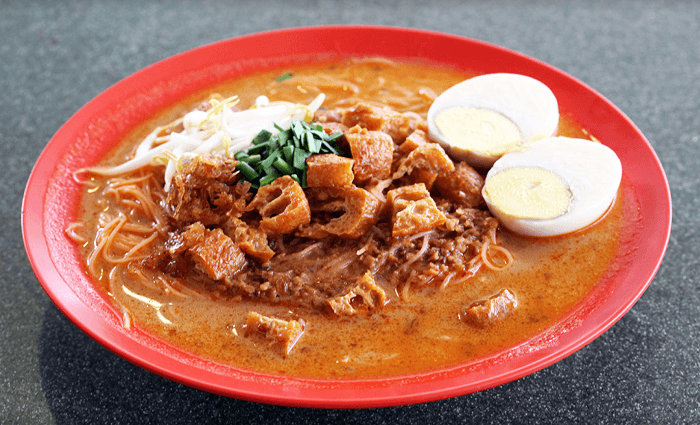 Tangy, Sweet-Spicy Gravy  | Tingling Sensation
Mee Siam is a dish believed to have both Malay and Peranakan origins, with a Thai (Siamese) twist in the overall taste profile. In Malaysia and Singapore, mee siam is a popular noodle dish.
The sweet and sour gravy of mee siam is evocative of Thai flavours. The sauce is poured over the bee hoon (rice vermicelli) and is prepared with tamarind, sugar, belacan (shrimp paste), and taucheo (soya bean paste). Then the meal is garnished with sliced hard boiled eggs, prawns, fish cake, fried tau pok (bean curd) in small cuts, bean sprouts, and some Chinese chives.
Overall, this dish will tingle your taste buds with an explosion of flavours as you savour it!
Where to get it: Toastbox (13 outlets) | Ya Kun Kaya Toast (79 outlets)
5. Bak Kut Teh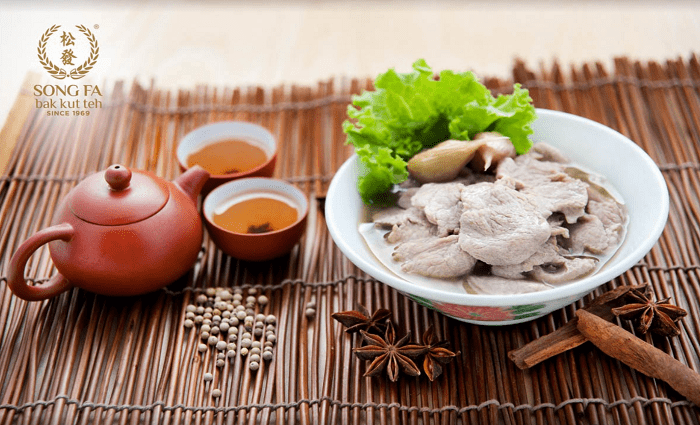 Pork Rib Soup | Nourishing
Bak Kut Teh or Pork Rib Soup is another of Singapore's popular foods. In Singapore, there are three primary types of Bak Kut Teh: the dark, soy sauce-based Hokkien soup base, the herbal Cantonese style, and the peppery garlicy Teochew version.
Song Fa Bak Kut Teh is a well-known brand, and it is Singapore's only Bak Kut Teh business to have won the Michelin Bib Gourmand. You can't go wrong with this dish, especially with the soup's strong peppery garlicy bite; I personally find it refreshing and wonderful!
Where to get it: Song Fa Bak Kut Teh (13 outlets)
4. Chicken Rice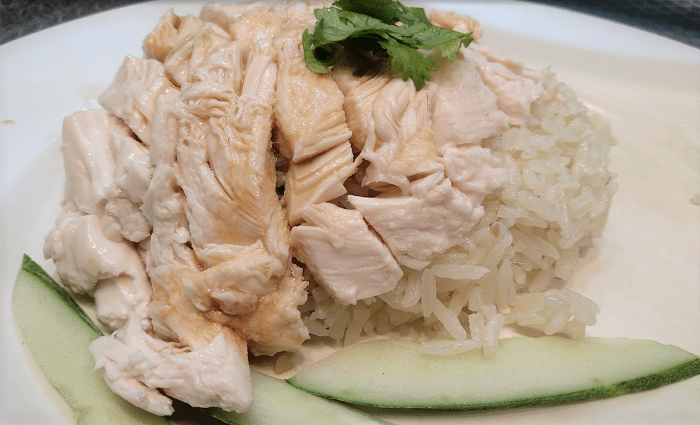 Roasted or Steamed Chicken Options | Aromatic
This is one of Singapore's most sought-after dishes, more correctly known as Hainanese Chicken Rice. In Singapore, there is certainly no coffee shop or hawker centre is complete without a Chicken Rice stall. Even restaurants like Wee Nam Kee Chicken Rice, as the name implies, specialize in chicken rice.
Poached chicken and fluffy rice (usually cooked with chicken stock and occasionally pandan leaves for additional aroma) are served with cucumber, special chilli sauce, and optional sweet dark soy sauce.
Two local chicken rice vendors, Tiong Bahru (Hainanese Boneless) Chicken Rice and Tian Tian Chicken Rice, received Michelin inspectors' approval and are listed on the Michelin Bib Gourmand Singapore list. If you have an opportunity to visit Singapore, you should definitely check them out.
Where to get it: Tiong Bahru (Hainanese Boneless) Chicken Rice | Tian Tian Hainanese Chicken Rice | Wee Nam Kee Chicken Rice (9 outlets)
3. Laksa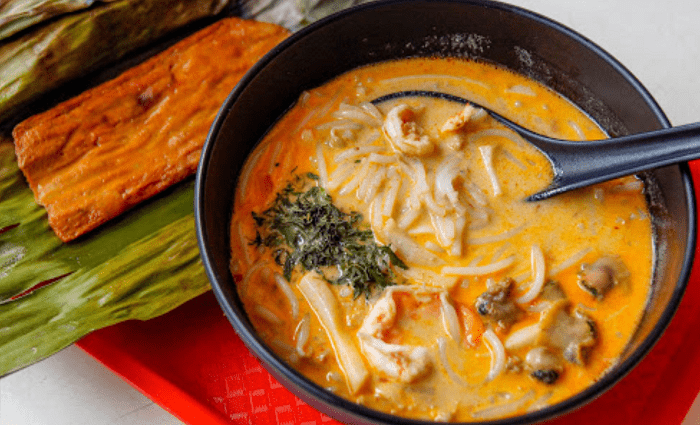 Peranakan Cuisine | Hassle-Free Consumption
The spicy coconut milk-based Laksa is another one of Singapore's most famous dishes. It's typically flavoured with coconut milk, dried shrimp and topped with a sprinkle of laksa leaves, prawns, fishcake, and optional cockles (not a seafood fan).
Katong Laksa, a Singaporean specialty, is made using vermicelli sliced into short pieces and eaten simply with a spoon— no chopsticks or fork are needed. There is much debate about which restaurant serves the genuine Katong Laksa, although all bowls are wonderful in their own right. The one I personally frequent more is located in the Katong area (not coincidental).
Where to get it: 328 Katong Laksa (5 outlets) | The Original Katong Laksa
2. Chilli Crab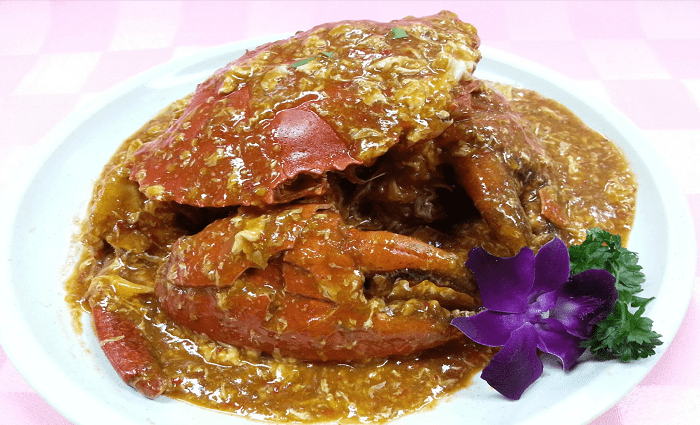 Chilli, Black Pepper, Salted Egg Flavours | Seafood
Chilli Crab is widely regarded as one of Singapore's most iconic dishes, albeit on the expensive side. Contrary to its name, chilli crab is not that spicy. Deep-fried mantous (buns) are usually ordered to soak up the rich tomato-ish chilli sauce, so enjoy it with both hands!
This is the type of cuisine that gets our hands dirty, with lots of laughter from exchanging conversations at the table. Certainly, one can't talk about chilli crabs without mentioning Roland Restaurant at Marine Parade, which is famous for being the originator of the renowned Chilli Crabs and a haven for crab fans.
Where to get it: Roland Restaurant | JUMBO Seafood (5 outlets)
1. Chwee Kueh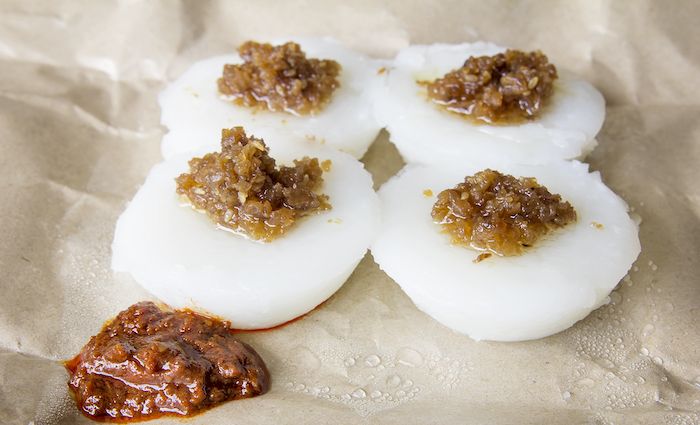 Rice cake with Preserved Radish | For Breakfast or Lunch
Chwee Kueh is a Teochew meal consisting of rice flour and water that is steamed to form the distinctive bowl-like shape. It is garnished with chai poh (preserved radish) and optional chilli. Turns out it's named Chwee Kueh because there's a small dimple in the centre of the Chwee Kueh where water collects after steaming, hence giving it an alternative name called Water Rice Cake.
Bedok Chwee Kueh, undoubtedly, serves one of the greatest chwee kuehs in town, a simple meal of silky and soft steamed rice cakes topped with greasy preserved radish. Jian Bo at Tiong Bahru Food Centre and Ghim Moh Chwee Kueh are two other popular options.
Where to get it: Bedok Chwee Kueh | Jian Bo at Tiong Bahru Food Centre | Ghim Moh Chwee Kueh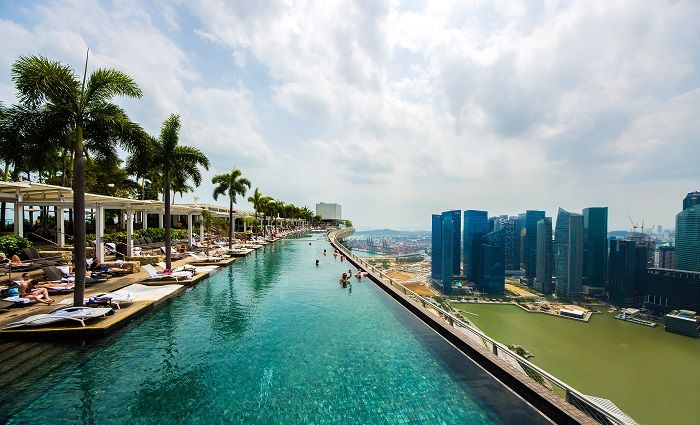 Find the best places to stay
Where To Stay in Singapore
Singapore has a lot to offer visitors, from breathtaking natural beauty to modern cityscapes. In this guide, find out where to stay in Singapore including the best hotels and ideal neighborhoods for you.