Heading to Florence, Italy, and wondering if your favorite car-sharing apps are available in the city? It makes sense to see if they are running where you are traveling too since they are so useful in your home town. This article will cover how Uber works in Florence and what you need to know before using it.
---
Pro Tip: Planning what to do on your trip to Florence? Bookmark this post in your browser so you can easily find it when you need it. Check out our guide to Florence for more planning resources, our best Florence tours for a memorable trip, and how to see Florence in a day (with itinerary).
Is it possible To Get an Uber in Florence?
Short Answer: You might be able to get an Uber in Florence, but you're not likely to be able to depend on the service the way you do in other cities.
In December 2020, Uber was actually not available in Florence. You can use Uber in other cities in Italy—find out more in our main article: Is Uber in Italy?
Read on to find out a little more about the Uber situation in Florence. If you're looking for a great way to get around Florence and see the city like a local, join our passionate local guides on our top-rated Florence tours.
Why Is Uber Not in Florence, Italy?
In the past, Uber was tested in Florence but in the end, it didn't make much sense. The city is majority pedestrian with a strong train system getting travelers in and out.
You can walk from the Accademia on one side of the city to the Pitti Palace on the opposite side in 20 minutes. While walking is easy in Florence, we have some tips to make getting around easier.
As it's pretty easy to get around Florence, there really wasn't much need for a ride-sharing app. Uber's business model relies on providing back-to-back rides for drivers and it really wasn't possible in Florence.
NCC License
Also, you need a license known as "NCC" or Noleggio Con Duecento in Italy. Not only is it difficult to get but it's also expensive. A license could cost €100,000 in a city like Rome. While Uber does exist in Rome, the license makes it more expensive.
Italy prefers the NCC system as it allows costs for services like this to be regulated and stay elevated. It's also sort of a buy-in union that protects jobs. If Uber can be used by anyone, then all the people who bought these licenses would be out of a job. It's similar to the taxi drivers in NYC.
Pro Uber Tip
If you want to check to see if Uber is in a city in the future, simply open the Uber app and pick a location in that city. The app will let you know if that city is covered by Uber drivers.
Tours of Chianti and Florence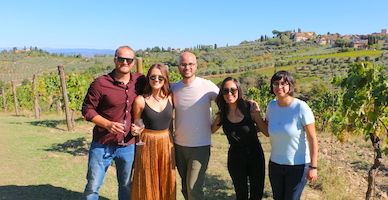 Top-Rated Experience
Chianti Day Trip from Florence with Vineyard Lunch
Want to have an epic experience in Tuscany? Remove the guesswork and the hassle of transportation by joining us on a day trip to Chianti from Florence. You'll enjoy time in the enchanting cities of Siena and San Gimignano with lunch and wine tastings too. Make your Tuscany day trip one to remember!





See Prices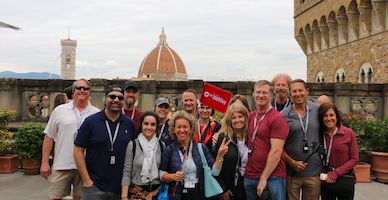 Best-Selling Tour
Florence in a Day Combo Tour with David & Uffizi
This tour is your best value in Florence. See Michelangelo's David statue in the Accademia Gallery with a licensed guide before exploring the Uffizi Gallery. You'll also have plenty of time to see the outside of the Florence Cathedral, Baptistry Doors, Ponte Vecchio, and more. All your skip-the-line admissions are included along with an English-speaking guide.





See Prices
Not ready to book a tour? Check out our article on the best Florence tours to take and why.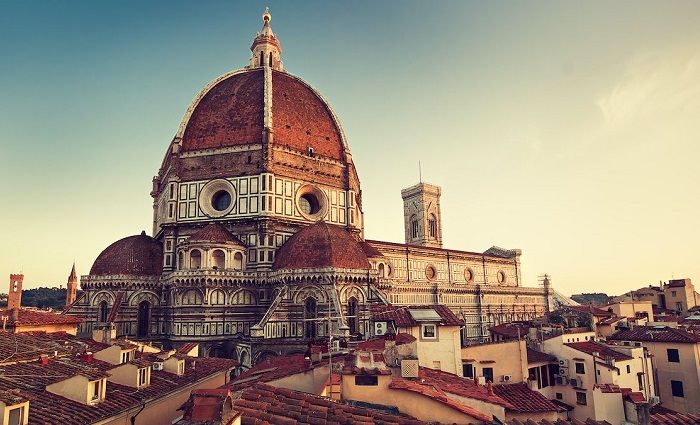 Find the best places to stay
Where To Stay in Florence
Florence has a small historical center packed with iconic landmarks to explore. Plan where to stay in the best neighborhoods in this beautiful city.