Heading to Barcelona and want the answer to the all-important question, "Is Uber in Barcelona?" The good news is it does work in Spain and the bad news is not everywhere. Read on and we'll let you know exactly where Uber works in Barcelona.
---
Pro Tip: Planning your trip to Barcelona? Bookmark this post in your browser so you can easily find it when you're in the city. See our comprehensive guide to Barcelona for more planning resources, our top Barcelona tours for a memorable trip, and the top things to see in Barcelona.
Is Uber in Barcelona?
Yes and No. Uber does work in Barcelona and it functions better in Spain than Uber in Italy. However, you may find the service is not as fully operational as you're used to. You can obviously open the Uber app anywhere to check if it is in the city. However, Uber currently isn't fully operating in Barcelona.
You can get a short-term car rental in Barcelona via the Uber app. It's a ride-share feature where you rent a car, drive it to another part of the city, and then park it—you're done. I don't recommend this due to difficulties understanding where you can park in a foreign language.
Uber has won a legal battle and is allowed to operate in Spain. We do fully expect to see Uber operating when travel resumes and demand picks up.
---
Do You Need Uber to Get Around Barcelona?
Again, yes and no. Mass transit in Barcelona is pretty comprehensive, especially the subway system. It is always convenient to hail a ride using your phone instead of trying to flag a taxi, but a good metro app should do the trick. Check out our full article on how to get around Barcelona for the best tips on navigating the city.
Best Barcelona Subway App
I am not sure which app is the "best," but I have used the Barcelona Metro APP, and it worked great for me. I'm not sure what else you need. You could also use google maps, which provides comprehensive directions for mass transit and metro. That said, I never like referring traffic to the conglomerate.
Tours of Barcelona
A great way to get your bearings in Barcelona is to join a local guide. They can offer in-person tips and tricks for getting around. I especially recommend food tours and walking tours. Here are a few of our top Barcelona tours.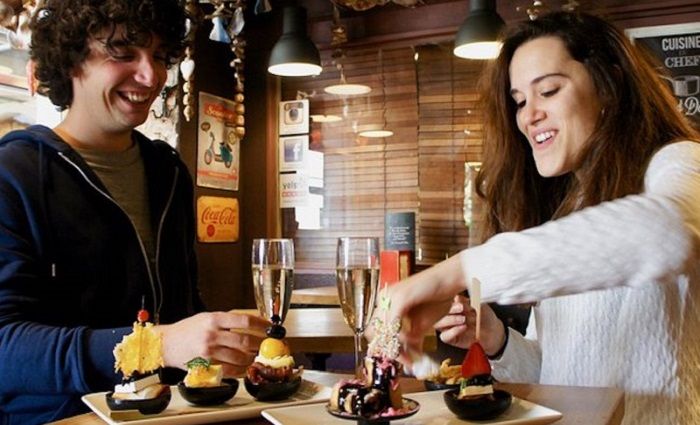 If you've come to Barcelona for food and culture, then booking a food tour is a given. Even better? Booking a food tour led by a sommelier who has a deep connection and love for Barcelona's food scene. You're sure to enjoy the local pintxos, patatas bravas, paella, and delicious cava Spanish sparkling wine.
But that's not all. Follow your guide to a bodega to sample wine, meat, and cheese, before indulging on a Catalonian dessert. Hungry yet? We're ready to show you Barcelona's amazing food scene!
See tour itinerary, price, and description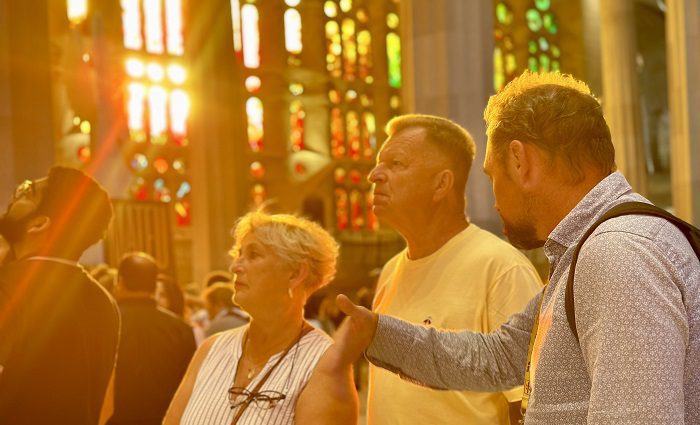 This tour is a great way to see many of Barcelona's top attractions in a full-day tour, from the Gothic Quarter to Park Guell. Our customers love this tour because it simplifies the experience. We arrange the admission and transportation from place to place and organize the best tour guides.
We recommend this tour by far for anyone looking to visit Sagrada Familia while in Barcelona. It is an amazing way to see the city, and you will accomplish so much that your sangria will taste even better at the end of the day!
See tour itinerary, price, and description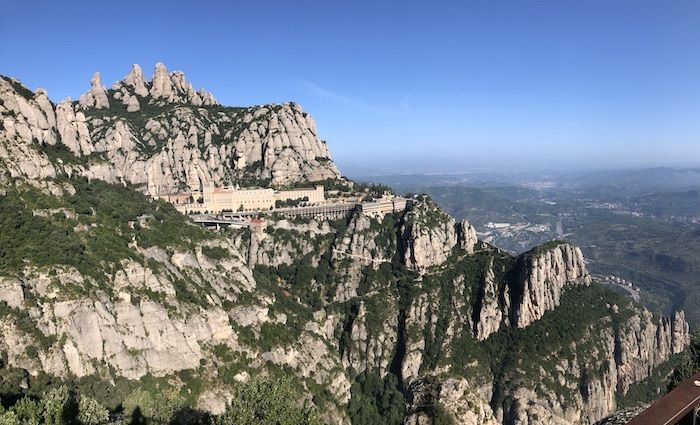 Enjoy the best day trip from Barcelona with the help of a local guide. It's the easiest way to make the most of your trip to Barcelona since all transportation, tickets, meals, and tastings are included in this tour. You'll enjoy hours of exploration and dining as you indulge on tasty, organic Catalonian food and wine.
A full day in the mountains of Montserrat is the perfect way to explore the culture of Spain, and your local guide will make sure you see and explore as much as possible. There's even time for you to book your own ride on the upper funicular train on this tour! Join other happy customers for an unforgettable day at Montserrat.
See tour itinerary, price, and description
Not ready to book a tour? Check out our best Barcelona tours to take and why.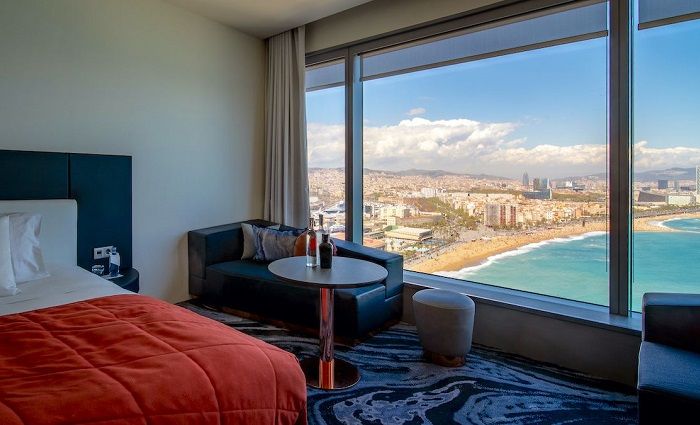 Find the best places to stay
Where To Stay in Barcelona
A great hotel at a great price has become the norm in this internet era. Our article explains what areas are the best in Barcelona so you can get a great deal on the perfect location!