Heading to Barcelona and want the answer to the all-important question, "Is Uber in Barcelona?" The good news is it does work in Spain and the bad news is not everywhere. Read more and we'll let you know exactly where Uber works in Barcelona.
---
Pro Planning Tip: We're a European tour operator with teams in Rome, Florence, Venice, Paris, Barcelona, and more cities each year. Check out our Guide to Planning Your Trip To Europe page that links to helpful topics in all major European cities.
Is Uber in Barcelona?
Yes and No, Uber is kind of in Barcelona. But yes, Uber does work better in Spain than Uber in Italy.
The Yes
You can obviously open the Uber app anywhere to check if it is in the city. We update this article twice annually along with all our other Uber coverage (see below list).
The No
That said, Uber currently isn't fully-operating in Barcelona. You can rent a short-term car rental in Barcelona via the Uber app. It's a ride-share feature where you rent a car and drive it to another part of the city and then parks it and you're done. I don't particularly recommend this due to difficulties understanding where you can park in a foreign language.
Coming Soon
That said, Uber won a legal battle and is allowed to operate in Spain. We do fully expect to see Uber operating when travel resumes and demand picks up. Feel free to bookmark this article and check back in March of 2021 when we refresh the content.
Do You Need Uber to Get Around Barcelona?
Again, yes and no. Mass transit in Barcelona is pretty comprehensive. Especially the subway system. It is always convenient to hail a ride using your phone instead of trying to flag a taxi but a good metro app should do the trick.
Check out our full article on how to get around Barcelona for the best tips on navigating the city.
Best Barcelona Subway App
I am not sure which app is the "best" but I have used the Barcelona Metro APP and it worked great for me. I am not sure what else you need.
You could also use google maps which provides comprehensive directions using mass-transit and metro. That said, I never like referring traffic to the conglomerate.
Tours of Barcelona
A great way to get your bearings for Barcelona is to join a local guide. They can offer in-person tips and tricks for getting around. I especially recommend food tours and walking tours and wouldn't you know… we are a tour operator!
---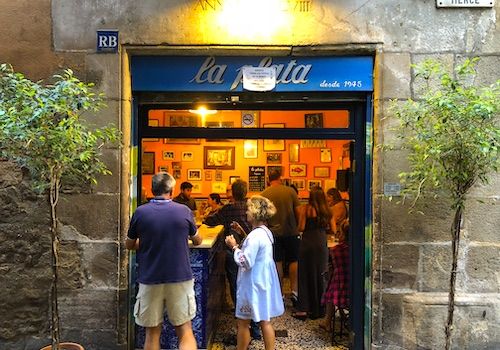 Barcelona Tapas Food Tour in Bari Gothic
One of my favorite ways to get to know a city is with a food tour. In Barcelona, you'll walk around the Gothic district with a local foodie, eat tapas, drink Spanish wine, and be treated like a local!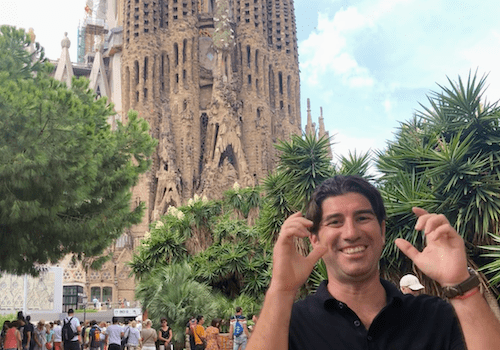 ---
Information on Top European Cities
If you are researching Uber in Italy you're probably planning a trip. Definitely check out our guides to the best cities in Italy. Each guide features dozens of articles about what to do, where to eat, how to get around and basically how to make your trip rock!