Barcelona "Locals" Food Tour in the Gothic District
Local food with a Local Foodie Guide = Memorable Experience
Why scramble around trying to find a place to eat when you can try some of Barcelona's best cuisine with a local Foodie from Barcelona? Discover the local establishments in the Gothic quarter with the best food! Make your experience more memorable in a small group with our local foodie guide who will take you to some of Barcelona's best local spots. Learn about local customs and have an amazing meal. Dinner Included.
Tour Details
Welcome to Barcelona
Vermouth Aperitif
Pata Negra Jamón
Spanish Cheese
The Art of Tapas
Local Wine
Sit Down Dinner
Crema Catalana
Kick off your exploration of Barcelona by delving into the foodie scene at one of the city's most vibrant areas - the Gothic Quarter. On this foodie adventure, you'll be able to eat your way through Barcelona with plenty of tapas and wine to discover! The best part is you have a local foodie to share with you funny and interesting stories along the way. You will also learn about the history of the food you are eating! This 3-hour tour includes:
A Memorable Experience

A Fun, English-speaking foodie guide

Food, wine and a Fun tour of Barcelona

Maximum group size of 10

A sit-down dinner at a local Catalan Spanish restaurant
Vermouth, Cava and Catalonian Appetizers
Kick off your Barcelona food tour at your first stop, dedicated to opening up your palate to new flavors. Enter a favorite of Barcelona nightlife, Bodega Maestrazgo, where you'll immediately see shelves stocked floor-to-ceiling with Spanish vermouth, cava (the Spanish version of champagne) and other wines.
For your first beverage of the evening, try out some authentic Spanish vermouth, a fortified wine served commonly as an aperitif in Spain. You'll be surprised when sipping this dark red wine that it actually starts out as a white wine, though after its infused with different spices, it turns its classic red.
With a side of bread, manchego cheese and olives, try out another classic Spanish wine: cava! Marked by its Denominación de Origen status from Catalonia, this sparkling wine's name tells a tale of its preservation methods. Cava translates to "caves," where this wine was stored to keep cool in the early days.
Finish off your first stop with the best jamón in the world, Jamón Iberico de Bellota. Ask your guide why it is so special!
Best Tapas in Barcelona
What are tapas? Tapas are small portions of classic Spanish dishes, meant to be shared among a group of people. Since people in Spain typically eat dinner on the later side, eating tapas is a great way to socialize with friends and family after work, before dinner time rolls around.
On the second stop of your evening of wining and dining, visit a typical Barcelona local tapas bar. Start off your tapas experience with a glass of delicious Spanish wine, then, prepare yourself for some incredible local flavors.
Enjoy servings of fried anchovies, Spanish sausage and a colorful tomato salad. Your guide will walk you through how all of these flavors complement one another, and how the Catalan people season their favorite dishes for the perfect balance of flavor.
Traditional Spanish Dinner
Finally, it's time to sit back and enjoy a comfortable local dinner. For the last stop of this tour, your guide will lead you to a typical bodega, a Barcelona restaurant with a fascinating history. Despite its name, this restaurant no longer resembles an urban grocery store that might come to mind.
Beginning as a food market and now a hub for painters, poets and other artists, this restaurant is bursting at the seams with local splendor.
Enjoy one of Spain's signature tapas dishes, patatas bravas (oven roasted potatoes with a special sauce), as well as croquetas (a fried potato delight). As if these potato dishes weren't enough to make you swoon, you'll then move on to your main course, a scrumptious pork cheek stew.
After this fiesta of flavors, conclude your Spanish dinner with a sweet traditional dessert, crema catalana. If you're a fan of crème brûlée, enjoy this fresh local take on this popular French dessert.
Adéu!
By this point, you have enjoyed some delicious Spanish aperitifs, indulged in some of Barcelona's most tasty tapas and sat down for a local dinner comprised of authentic classics. After learning about foodie culture from your expert guide, it's time to say buenos noches (or bona nit in Catalan) to your guide.
Not to worry though, the night is still young in Barcelona and you have plenty of time to explore the rest of Barcelona's nightlife after your tour concludes.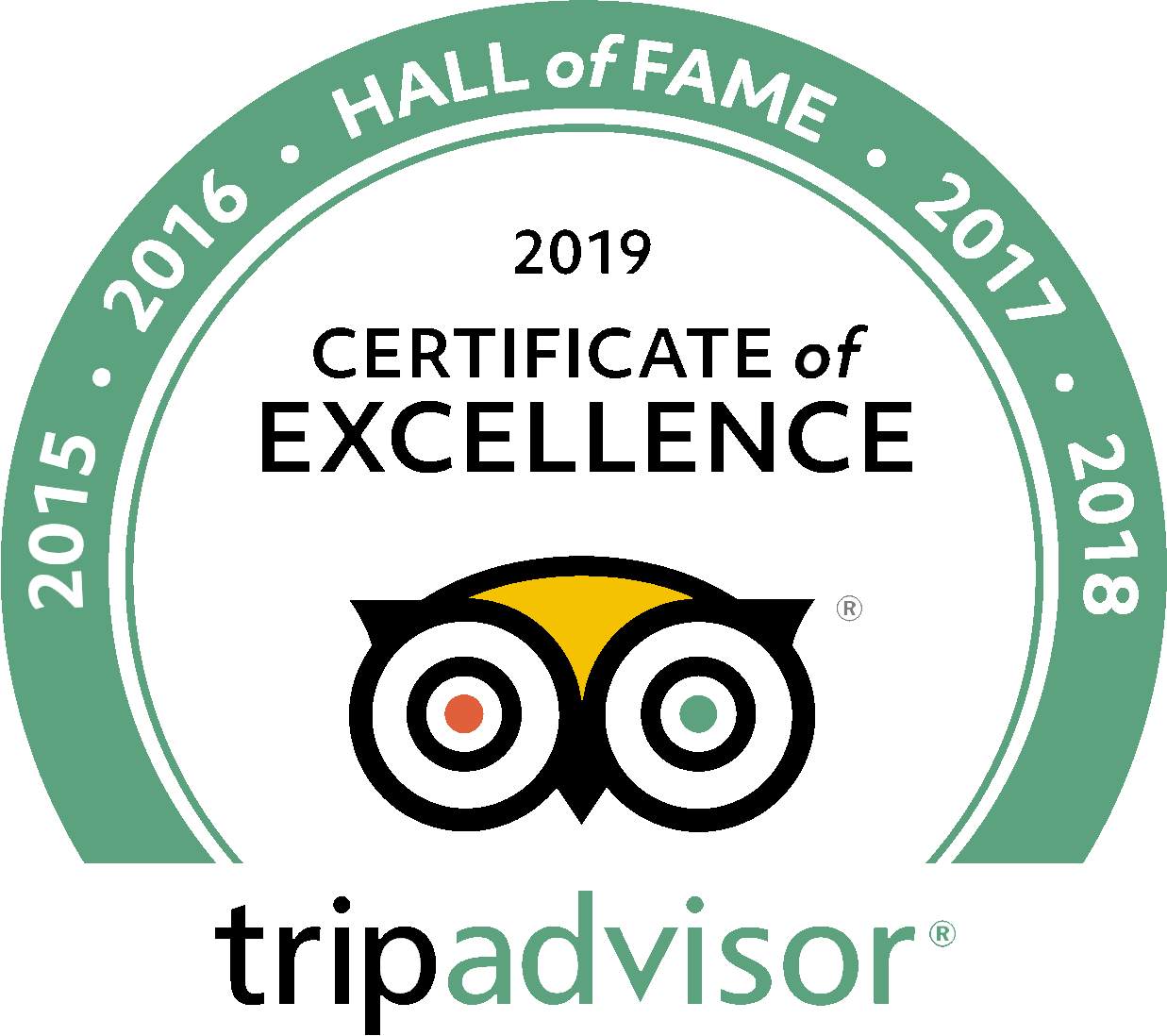 See what people are saying
22 total reviews
Leave a review
Average customer rating
4.77 / 5 based on 22 total reviews
Have been stuck in Australia due to COVID19, and so am not in Spain, and did not do this tour. Received a credit voucher, so maybe next year.
Reviewed by
William Hoekstra
Reviewed by
SANDRA COLUNGA
Good tour
We took the tour as a family of four: 2 children age 5 and 8 and 2 adults. Our son is allergic to peanuts, eggs and wheat but he was still able to participate (he really enjoyed trying the new foods). They took every precaution to ensure he was safe and all restaurants on the tour were made aware of his allergy beforehand. Small tour group of 6 in total. Simone was a great tour guide! She is very knowledgeable about the city of Barcelona and gave us very good information on the walk around the old town. Would book again!
Reviewed by
Cheyenne Pradere
Frequently Asked Questions
Where to meet?
In the Gothic Quarter - more details upon booking. A representative will be there holding a sign with our company name on it.
What to bring?
This is a three hour walking tour, so wear comfortable shoes. Bring your appetite and a sense of adventure.
Do the tasting stops on this tour ever change?
Stops and tastings on this tour are subject to change due to seasonal/holiday venue closures. As the places we frequent on this Barcelona Food Tour are local institutions and family-run businesses, they can close at any time with very little to no notice. In this situation, your guide will take you to another nearby eatery.
Can I bring my kids and do I have to pay for them?
If your child is 6 years of age or under and will not be eating during the tour, you do not need to pay for them. If they will be eating please pay the Child fee.
What if I have food allergies, intolerances or other requirements?
Please contact us in advance so we can do our best to accommodate your needs.
First things first, how much wine do we actually get?
We promise at least 3 drinks. You can probably drink more, but don't overdo it!
What to bring?
This is a three hour walking tour, so wear comfortable shoes. Bring your appetite and a sense of adventure.
Where to meet?
In the Gothic Quarter - more details upon booking. A representative will be there holding a sign with our company name on it.
show more frequently asked questions