Barcelona Local Food Tour in Poble Sec and Sant Antoni
Explore the Wine and Food of Barcelona with a Wine Expert in a Small Group
Head on a culinary journey with a licensed Sommelier, sampling the best dishes, wines, and ingredients that make Barcelona a foodie paradise. Enjoy the authentic dishes representing the diversity and deliciousness of Spain's many regions. Immerse yourself in two of the city's top neighborhoods, for an evening of tapas, dinner, dessert and plenty of wine!
Tour Details
Local Barcelona Food and Wine Tour
Meet Your Guide Outside a Barcelona Treasure
Discover the City with Your Sommelier Guide
Cava, Rioja and Wines from Across the Peninsula
Enjoy a Mouthwatering Paella Dinner
Delicious Tapas Paired with Expert Wine Pairings
Modern Twists and Traditional Delicacies
A Culinary Journey Around Spain
Can you imagine an expert sommelier leading you to the best wines and ingredients of Barcelona? Join us for an amazing evening sampling delicious dishes paired perfectly with incredible Spanish wines. A night to remember, this 3 hour tour in Sant Antoni and Poble Sec includes:
Local Sommelier Guide

Maximum Group Size of 6

Five Authentic Stops

All Food and Wine Included

Tour of Poble Sec and Sant Antoni Neighborhoods
Meet in Poble Sec
The tour begins in Poble sec, a neighborhood famous locally for Pintxos, northern Spain's take on the street food more commonly known as Tapas. Meet outside the El Molino Theatre where your guide will explain the history of the neighborhood and its diverse culture.
Cava, the Champagne of Catalonia
The first stop of the evening is a wine bar that transforms the Pintxos of Spanish heritage with modern twists and creative flavors. Pair this with local Cava, the sparkling wine grown just a short drive from Barcelona. A perfect wine to cheers the start of an amazing evening.
Cross Hundreds of Miles in a Few Steps
Just a matter of meters from the first stop, head from the north of Spain to the South. Here you will sample one of Spain's most famous tapas, patatas bravas. These simple yet delicious potatoes trace their history to the Moorish heritage present in Spain until 1492. Paired with the local Macabeo grape grown in the Pyrenees, see how the diversity and climates of Spain create a wonderful experience.
Paella and Tempranillo
The journey continues into the neighborhood of Sant Antoni. Dating back to when Barcelona was part of Ancient Rome, see the recently refurbished Mercat de Sant Antoni, one of the city's most important and historic markets.
Tucked past the market, head inside a quaint restaurant for a trip to Valencia. Sit down for a delicious paella, that provides the aromas of saffron and fresh seafood to the room. The Paella is paired with a full-bodied Tempranillo that complements the seasonings for a perfect bite.
Traditional Catalan Bodega
An homage to how the people of Barcelona have purchased wine for centuries, this typical Bodega is a center of amazing wines. Sample some of these wines with a quality charcuterie of local Catalan meats and cheeses. Alongside you will try "Pan amb tomaquet", Barcelona's favorite appetizer.
Final Stop, Dessert and Sherry
Originating in the southern city of Jerez over 3,000 years ago, the sweet wine now called "Sherry" has been a staple of the Mediterranean world for millennia. Since Roman times, this drink has been a hit from Lebanon to Greece. With a simple traditional dessert of soft Catalan cheese, honey, fruits and nuts, we will cheers one final time capping off the evening.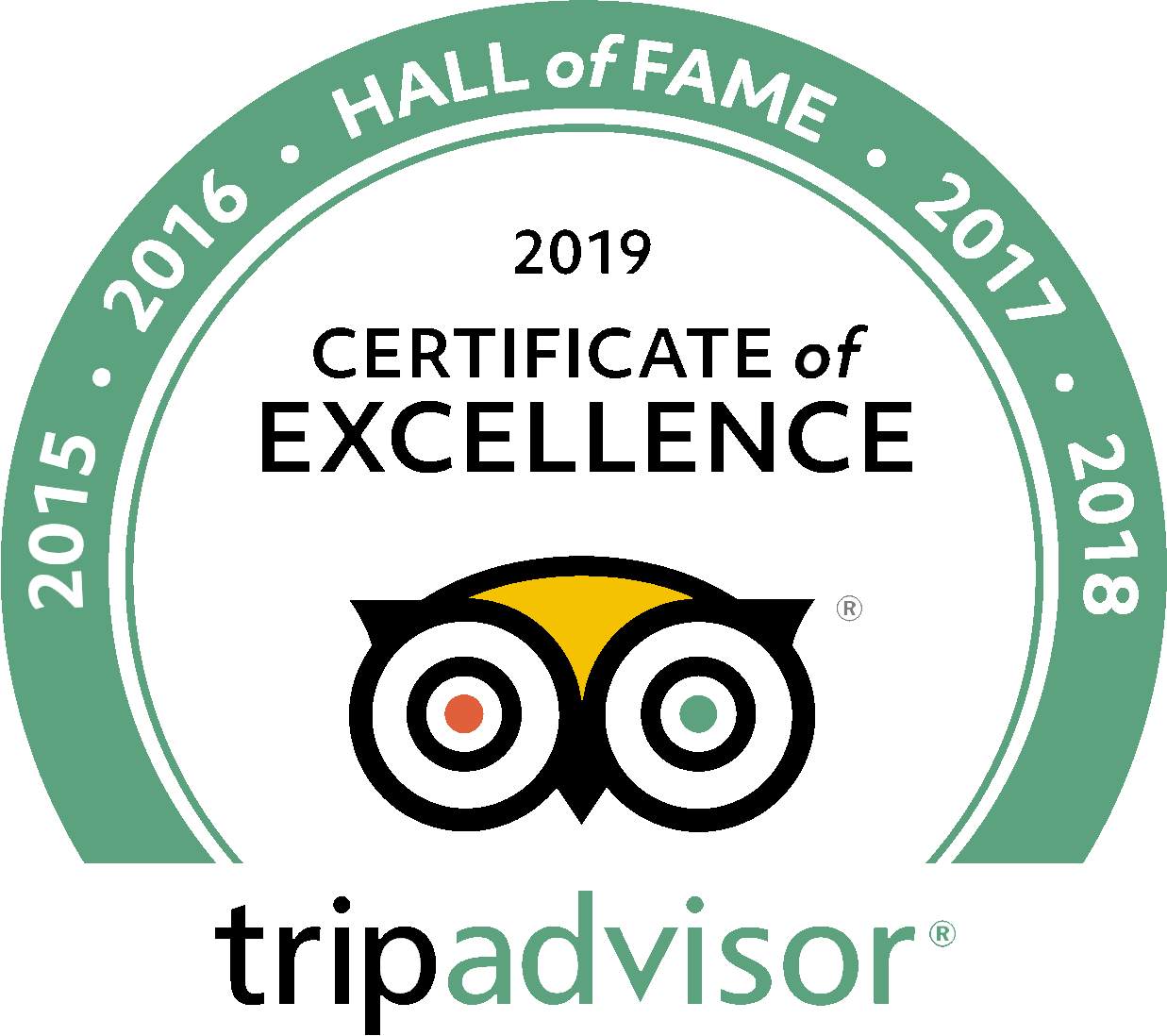 See what people are saying
4 total reviews
Leave a review
5.0/5 (based on 4 reviews)
We did this tour in March on our first night in Barcelona. Our guide did a great job and we really enjoyed the various types of Tapas and wine. Highly recommend this tour. A great time was had by all.
Fun interesting night! Definitely recommend!
We loved this experience! Our guide, Nico, was a local and knew all the areas of wine and tapas. It happened to be St.George's Day (April 23) , a major Spanish holiday , and he brought roses for the woman as was customary- and completely unexpected! . We were a total of 5 - 2 couples and a single person and Nico, so the size of the group was perfect. On our way to the first tapas place, the skies opened up in a torrential rainfall and then it started hailing!!! Luckily we brought an umbrella, as did Nico, but the othered were not so lucky. We were drenched up arrival and made our way to a table. There Nico got a bottle of Cava and an assortment of tapas - 3 for each of us so we could taste different types of tapas. What fun! Similar to dim sum, you point to what you want, they put it in plates and at the end of your meal, they count the number and colors of the sticks as each one is a different cost. That was fun! On our way to the second place, it had stopped raining. So we were able to walk there more easily. Then we were seated at a table for 6 in the back abs weed happy it was dry and warm. There we got to try a rioja wine and a temperillo (?) wine and compare the 2. We also got appetizers of fried green tomatoes with Brie, spinach beignets with sauce, Iberia ham croquettes and seafood fidua. Angel hair short pasta with cuttlefish and aioli. Like a paella but with noodles. We let one of the wines breathe and then had a glass of each. What fun! Everyone was enjoying the meal abs the wine and the company. It's fun when you meet fellow people who love local wine and food and are there for the experience. Nico also brought us a small glass of vermouth- quite herby and not like your moms Martina and Rossi vermouth! Our last stop was at a small wine tasting bar where we met the sommelier and we drank a bottle of 21 year old red wine that was amazingly fresh! Add a cheese platter and wow! He also had us try a
We had so much fun! It was an incredible time for me and my friends. Defintiely Recommend!
Frequently Asked Questions
Where to meet?
What to bring?