The Mona Lisa is one of the most famous paintings in history. It is a true master piece from Leonardo da Vinci that revolutionized art. So, here are some amazing facts to help you understand the Mona Lisa, as written by a PhD historian.
---
Pro Tip: Reading up on an attraction will make an in-person guided tour more interesting and memorable! You will impress your travel partners with your vast knowledge and engage more with the guide. Check out our guided tours of the Louvre where you can see the Mona Lisa.
8 Amazing Facts about the Mona Lisa
Da Vinci created many paintings and fascinating inventions in his lifetime that were super influential for generations of artists to come. The Mona Lisa, (sometimes called La Gioconda) is one of the most important ones. Traditionally, it became representative of da Vinci's sfumato technique and his use of perspective, but its importance and story unveil many more layers that we are about to discover.
8. An Earlier Painting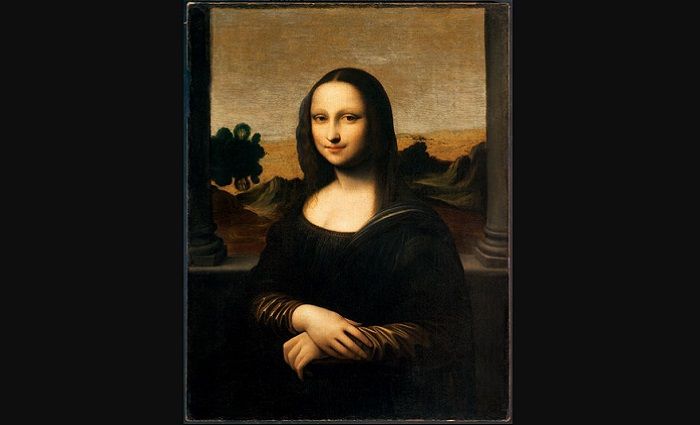 We know, thanks to the Mona Lisa Foundation, that da Vinci actually made an earlier version of this painting. For a while, scholars thought it might have been a copy. But thanks to modern technology, scientific and physical examinations have confirmed it's just an earlier piece.
These scientists provided a full report containing all the evidence collected, and examinations carried out to reach this conclusion. In any case, this iteration is known as the Isleworth Mona Lisa. It's found in a private collection in Switzerland and dates back to c.1501-05.
7. Famously Copied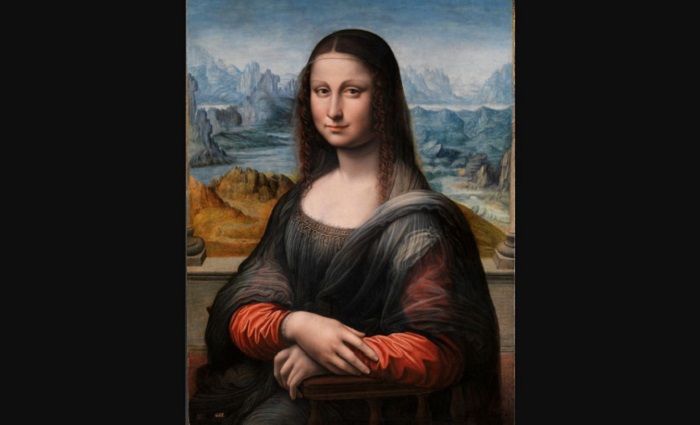 There have also been many copies of the Mona Lisa. The most famous, because of its quality, is at the Prado Museum in Madrid. According to the gallery curator, it was a contemporary copy by one of da Vinci's students.
But interestingly, this painting shows a different perspective of the woman. Therefore, art historians Carbon and Hesslinger proposed that perhaps this was the first attempt to make a stereoscopic painting! This technique creates the illusion of depth.
If you have ever used one of those binoculars with picture cards that attempt to recreate a 3D image, then you'll understand that this is a similar technique. As you know, da Vinci was not just a painter but also an engineer and inventor.
Therefore, the theory these scholars developed is not so outrageous. And if that was the purpose, it would have been useful for da Vinci to have a student working on the same piece as him at the same time—but from a different angle.
6. Bathroom Decor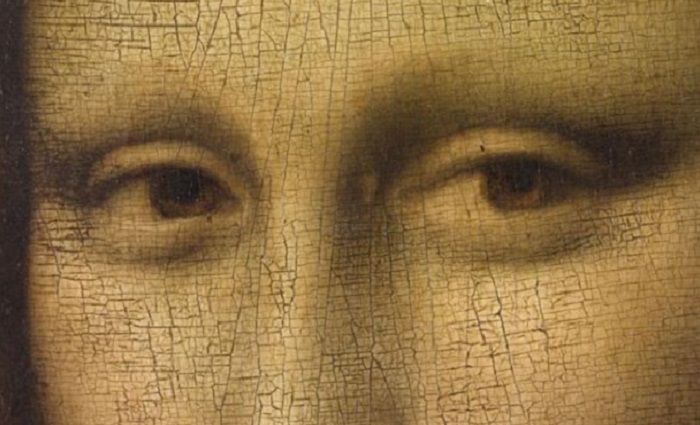 What would you think if I told you that this renowned painting used to hang as a bathroom decoration in a luxurious French palace? It's true! The Mona Lisa used to hang throughout much of the 16th century in the royal apartments of King Francis I of France, according to Donald Sassoon.
Unfortunately, the steam in the room affected the colour and condition of the paint, so it had to be restored. Sadly, that "restoration work" was rather unfortunate.
According to Dianne Hales, the Dutch restorer applied a thick coat of varnish, hoping this would help preserve the painting. However, all it achieved over time was this cracked look that you can now appreciate when visiting the Louvre.
This effect is called craquelure. It creates a web of mini fissures, damaging the integrity of the painting and dulling the colour. The result was definitely not the desired one, I bet!
5. Many Residences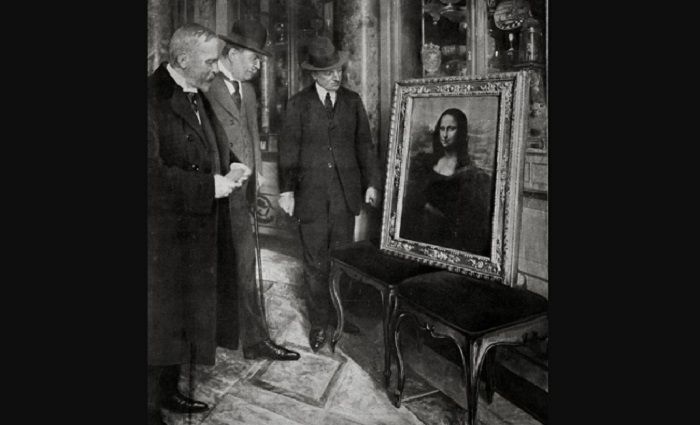 The Mona Lisa has lived in many places. According to Hales, by the 17th century, it found a new home at the pavilion where the Fontainebleau painting also resided. Peter Russell states that Louis XIV then moved it to Versailles, where it remained until the French Revolution. Following this, the Mona Lisa went the Louvre when it became a national art museum. Despite finding a permanent residence, the painting hasn't always been there.
Hales also notes that it spent some time in Napoleon's bedroom at the Tuileries Palace in 1821, and Brest Arsenal during the Franco-Prussian War in 1870. It was also in multiple locations during the Second World War. However, the most famous break it took from the Louvre was when Vincenzo Peruggia stole it in 1911.
Authorities eventually caught him trying to sell the painting to the Uffizi just three years later. The Uffizi actually exhibited Mona Lisa for a couple of weeks while they were sorting out its safe return to France and the Louvre.
4. Who Was The Mona Lisa?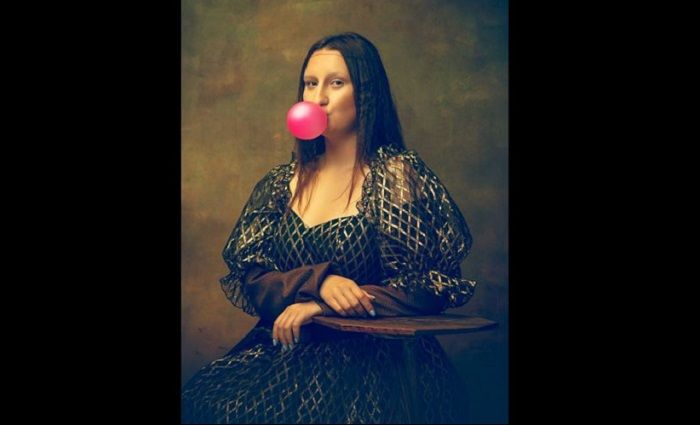 There have been many theories about the identity of the Mona Lisa. Most recently, art historian William Varvel has suggested that da Vinci drew much inspiration from Isabella d'Este.
We have evidence that he did some sketches of her around 1500. Moreover, the Pope commissioned him to create a small painting for her during a visit to Rome, so da Vinci would have had some contact with this woman. Varvel goes so far as to argue that she may have well been the inspiration for the Mona Lisa's smile!
However, a thorough examination of historical evidence by the University of Heidelberg (Germany, 2005), concluded she is most likely Lisa Gherardini. Moreover, this matches the description of the painting that Vasari, a contemporary of Da Vinci, wrote in his book that records many lives and artworks of Italian Renaissance artists.
In fact, the name Mona Lisa comes from Vasari's own record of the painting. "Monna" in Italian was a short form for "Madonna," meaning lady or madame. Technically, that means he wrote that this was the portrait of "Ms. Lisa.". We only write it with one "n" in English (Mona) as a deformation of the language.
3. Why Did Da Vinci Paint Her?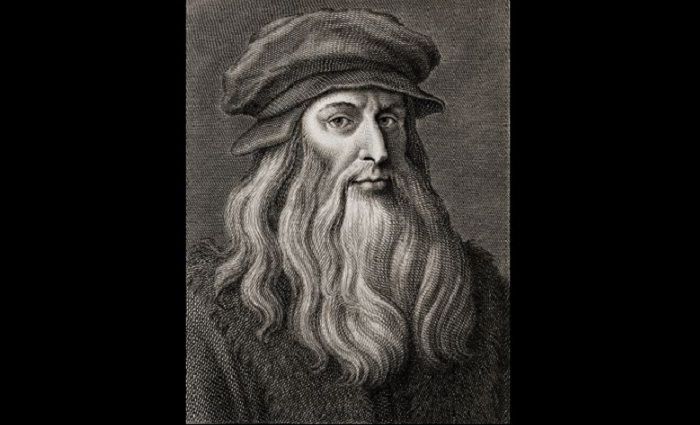 Lisa's husband, wealthy merchant Francesco del Giocondo, commissioned the painting, according to Frank Zöllner. His surname is the basis for the name that this painting is also known as throughout Europe: La Gioconda.
According to Roger Masters, Leonardo accepted the commission while he was going through a dry patch without steady income, and this would have helped his financial situation. However, Zöllner believes that Leonardo considered the painting unfinished, so he never gave it to Lisa and her husband. Alternatively, historian Marcus Kemp argues that da Vinci carried it with him throughout his life and possibly "finished" it while he was living at Château du Clos Lucé in France in the 1510s.
2. Improving the Standard of Art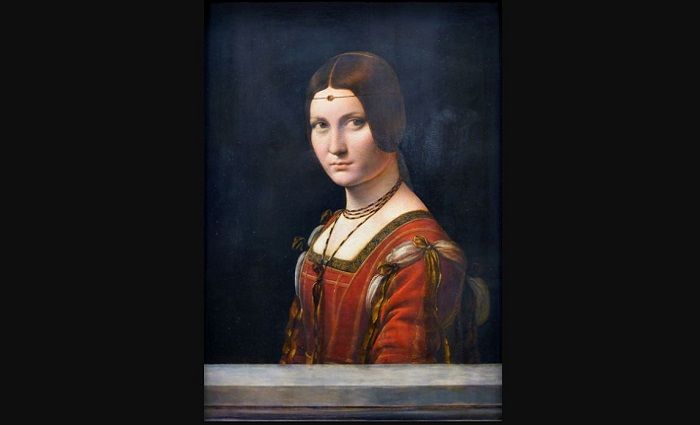 This painting set the standards of art during the Renaissance for many reasons. Carol Stickland explains how the use of geometry to delineate perspective lines is very important in this painting. These lines created the vanishing point behind the woman's head. We have talked about this technique and Da Vinci in another of his paintings before, which you can read here. Moreover, the portrait technique itself also changed.
In fact, we can see the evolution when we compare Mona Lisa with an earlier female portrait from da Vinci that you can also see in the Louvre: La Belle Ferronnière (pictured above). Traditionally in Renaissance art, portraits sat stiffly and seemingly lifeless. If you look at other portraits before this one, the individual's gaze seems absent. But da Vinci had very advanced knowledge of anatomy and used that to his advantage.
Stickland also notes that this is why the Mona Lisa appears in a relaxed and natural position with resting gestures. According to R.A. Scotti, it is so perfect that one wouldn't be surprised if her hand reached out of the painting. In fact, the famous smile of the Mona Lisa contributes to this effect. Apparently, Leonardo hired entertainers to keep the model amused and thus create this gesture.
1. Iconic Sfumato Technique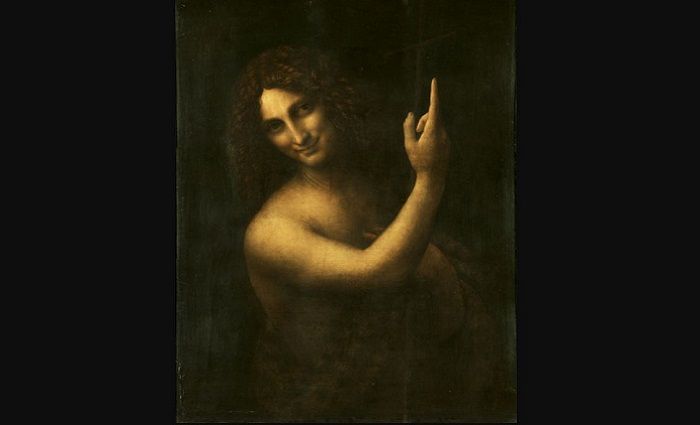 Leonardo da Vinci also applied a chiaroscuro technique to amplify the light and shadow movement in the painting. This is what helps give the woman a further feeling of realism.
Carol Stickland argues that is how Leonardo achieved a sense of three-dimensionality. This application of chiaroscuro would become so influential that it would dominate Baroque art. In fact, Caravaggio studied da Vinci in depth to master this technique.
Moreover, Leonardo took one step further with the chiaroscuro technique applied in this painting. Through a masterful use of blending, (not dissimilar to the modern way people apply makeup so masterfully), he created a seamless transition from one area of the painting to the next. The name of this smoke effect that appears as if there were no lines or borders is sfumato.
Sfumato is one of the reasons this painting became so famous. From this moment on, every artist would try to replicate it. Besides, Leonardo himself would carry on perfecting this technique. We can see this in another painting of his in the Louvre: Saint John the Baptist.
This is how the Mona Lisa became one of the most influential paintings in history even before it was finished. Zöllner states that Raphael visited Da Vinci's workshop on several occasions and found the Mona Lisa, along with other works of Leonardo inspiring. The impact of the Mona Lisa and da Vinci's technique would strongly influence Raphael himself.
Bonus: Mona Lisa in the Louvre Today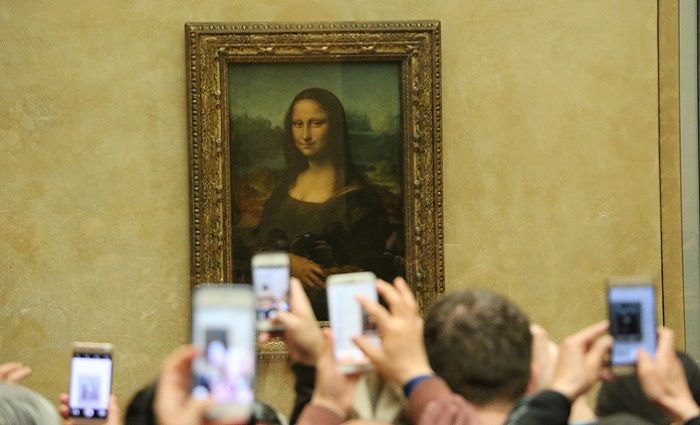 The mastery of the painting techniques developed by Leonardo da Vinci, the innovations, and later incidents such as the theft, have made this painting world famous. In fact, Mona Lisa has carried on influencing artists even in the 20th century.
Dalí famously painted himself as if he was La Gioconda! And who can blame him? With nearly 10 million visitors visiting the Louvre every year, the museum has clear statistics that as many as 80% of their visitors come from all over the world almost exclusively to see the one-and-only Mona Lisa.
Hopefully, now that you understand Mona Lisa and da Vinci even more, you can enjoy this painting along with the rest in this exuberant gallery in Paris. See you there!