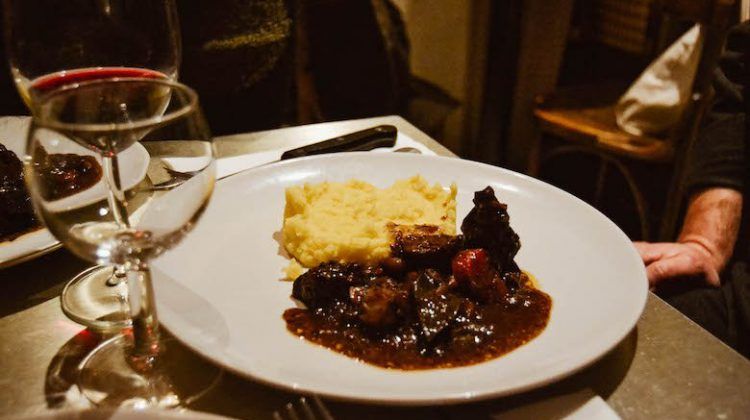 Without realizing it, you've walked a marathon. Vastly underestimating how enormous the Louvre is (3 miles long), you've traversed gallery after gallery studying paintings, reading descriptions, appreciating maps, and maybe even listened to a guided lecture. It was all wonderful, a knowledge of French history you'll be able to show off to your friends when you return home from Paris. Your stomach is so jealous of all the great things your eyes have been experiencing and it's only lunchtime. Thankfully, we have compiled a list of some of the best restaurants near the Louvre.
---
Hey, we sell tours too!
The information provided is free, but we also sell tours in Paris at pretty reasonable prices. We offer an array of Paris tours which feature some of the city's most famous landmarks including a Louvre Tour– a must see in Paris!
La Regalade
The key to tourism is preparation. Restaurants are 90% the reason to prepare. The French are obsessed about "reservations." Which means, if you're in Paris for a very short time, figure out ahead of time which restaurants you want to visit and call in your reservations since even an average restaurant hates people that just show up. There have been nasty reviews about restaurants scribbled by tourists who just showed up and expected a table and then hated on the restaurant without actually eating there. The fancier the restaurant, the less likely you are to get a table if you do not RSVP.
Ah, but if you RSVP a place like Le Regalade, you are in for a treat. To a chef, a restaurant is his house, and if you are invited (and to achieve that, you just have to make a call), you will experience the gastronomical pleasure that will rival most human memories. You will be sitting wall to wall with other people, feasting on duck hearts with oyster mushrooms or hachis parmentier, "shepperd's pie" made with rabbit in lieu of ground beef. And then, you too will be in foodie heaven.
Address: 106 Rue Saint-Honoré |Tel: +33 1 42 21 92 40 | Hours: Lunch: 12:15 – 2:30 PM, Dinner: Mon-Thurs 7:15 – 10:15 PM, Fri & Sat 7:15 – 11 PM, Sun 7 – 9:30 PM | €€ |
Le Grand Vefour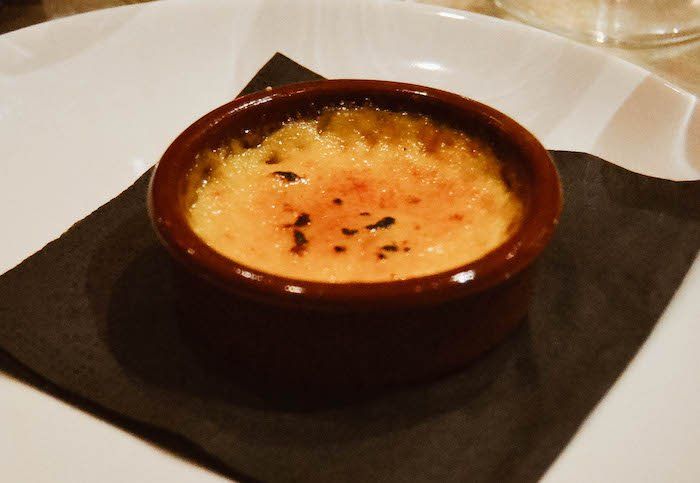 Napoleon and Josephine used to eat here. That's how far back this restaurant goes. And the magnificent décor confirms that. You'll feel like Napoleon and Josephine (as long as you made a reservation) or Victor Hugo or Collette (who ate here regularly, too) as you approach your table. Some never stop talking about the fresh fish, others will go on and on about the cheese selection while others still will be telling their grandkids about the desserts. The experience of eating at Le Grand Vefour is seemingly everlasting. Like eating a great meal in an Oscar-winning movie.
Address: 17 Rue de Beaujolais |Tel: +33 1 42 96 56 27 | Hours: Mon – Fri Lunch: 12:30 – 2 PM, Dinner: 8 – 10 PM | €€€€
Restaurant Du Palais Royal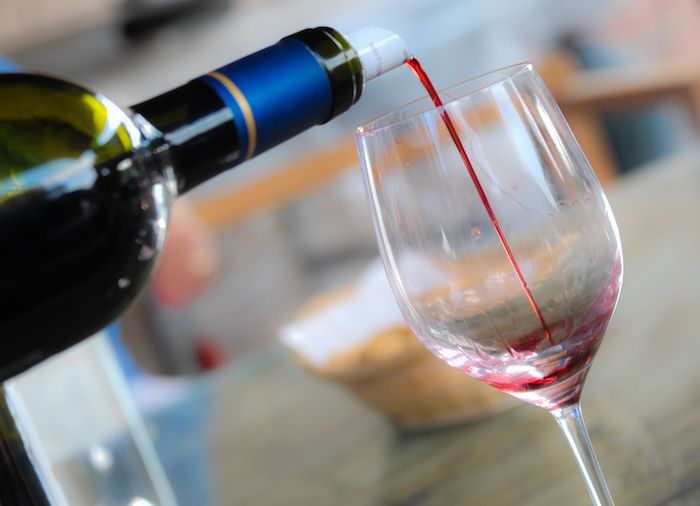 If money is no object and you're looking to treat yourself to shockingly good food and a restaurant that prides itself on great service, Restaurant du Palais Royal has a table with your name on it. It's also the closest proximity to the Louvre of any restaurants on this list. The tasting menu paired with wine is a popular favorite, along with the "amuse bouche" and the octopus. Indeed, your wallet will be lighter, but your memories heavier with one more beautiful experience in Paris.
Address: 110 Galerie de Valois |Tel: +33 1 40 20 00 27 | Hours: Mon – Fri Lunch: 12- 2 PM, Dinner: 7 – 10 PM | €€€€€
Les Foodies
If you're willing to walk 10 minutes (or hop on a 5 minute uber), it is very much worth eating at Les Foodies. This fusion restaurant demonstrates the creativity you just saw in the Louvre, blending eastern cultures, while still keeping it French. The prices are beyond reasonable. 21 Euros for the lunch menu (entrée, plat and dessert). Not overpriced, not snobby, just really, really good food. The menu fluctuates based on fresh ingredients, but you will meet delights such as the smoked salmon croissant sandwich, crab ravioli or dried tomato gazpacho. None of these encounters will disappoint you. This is culinary art at its finest, the ultimate pairing to the Louvre.
Address: 6-8 Square Sainte-Croix de la Bretonnerie |Tel: +33 9 82 42 73 09 | Hours: Tues – Fri Lunch: 12- 2:30, Sat 12 -3 PM, Sun 12 – 4 PM Dinner: Tues – Sat 7:30 – 11 PM | €€€
Narikate
The Louvre happens to neighbor Little Tokyo. If you're into Japanese food, you can't really go wrong on Rue de St.Anne.Sometimes, a steaming soup with noodles is best sipped quietly as you ponder on the great artwork you just saw. Whether Shoyu or Chasu is your choice adjective, your stomach will thank you for filling it with pork broth (and pork slices). These places don't RSVP, but that means they have lines, sometimes going around the block. If you're going there during lunch or dinner, be there early or plan on waiting 10-15 minutes. But being so close to the Louvre, you have the advantage of getting there before anyone.
Address: 31 Rue des Petits Champs |Tel: +33 1 42 86 03 83| Hours: 10:30 AM – 10 PM Closed Tuesday | €
Franprix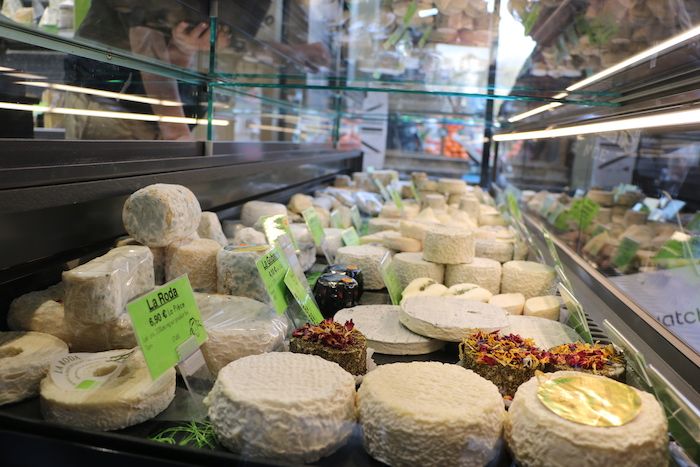 Whether you're on a tight budget (the French just call it "on a budget"), or you just want to grab quick snack and dart back to look at the Mona Lisa again, or you want to do what many French people do during lunchtime, a visit to Franprix might just be your thing. There is one about two minutes from Louvre. Pick up carrot rappee (sliced carrots in vinegar), a President cheese (a round of cheese), a package of mini saucisson sec (dry salami), and even a small bottle of chilled wine or beer. There is no shame in spending under 5 euros to eat lunch, almost every local does it.
Address: 2 Rue de Marengo |Tel: +33 800 35 00 00 | Hours: Mon – Sat 8 AM – 10 PM Sun 10 AM – 1 PM | €
Telescope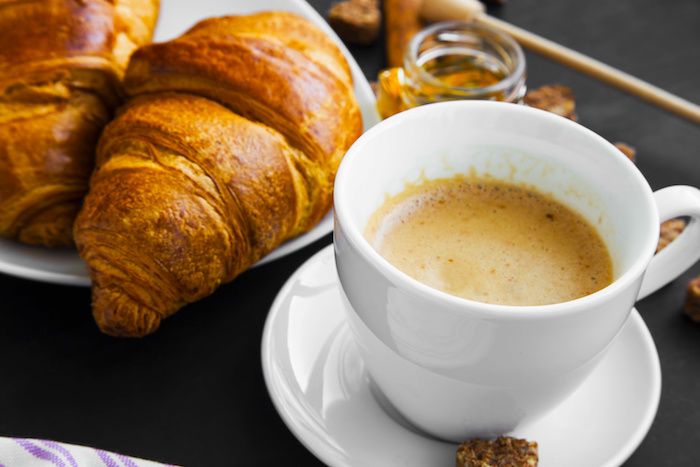 An espresso shop that is a favorite of locals in Paris is right behind the Louvre in Little Tokyo. If you love great coffee, the black joy they serve here is one of the best (on Earth, not just in Paris). They also have cookies, gateauxs and all that, and for some people, that's all they're looking for in their pit stop to refuel for the Louvre. And for that group, you could not be in a better place for great coffee.
Address: 5 Rue Villédo |Tel: +33 1 42 61 33 14| Hours: Mon – Fri 8:30 AM – 5 PM | €€
Café Marly
This restaurant has one great advantage above all the other restaurants in Paris for your particular situation – it's located in the Louvre. If you're anywhere near the Glass Pyramid and you see seats, you're probably looking directly Café Marly. Let's say you're not in the mood for another event, food-wise you're just looking for something to get you by, or let's face it, you just can't walk anymore. If so, Café Marly may be your place.
A simple croque monsieur or Madame (same thing but with an egg on it) with a glass of wine will do. Or perhaps, an Irish Coffee. The view is formidable. You'll see many people snapping pictures while you sit peacefully with your food and drink, resting your sore legs. While you won't write home about what you ate, you will be hard pressed to forget what you saw. There is no restaurant in Paris that quite has this view.
Address: 93 Rue de Rivoli |Tel: +33 1 49 26 06 60 | Hours: 8 AM – 2 AM | €€€
---
I Want More Paris!
Not sure what to do in Paris? Check out our step-by-step guide about how to do Paris in a Day. If you'd rather let us guide you, check out our Paris tours.
Parlez-Vous Francais? Learn some of the most important French phrases before your trip to Paris.