There's nothing like a good coffee to start off your day of sightseeing. Cafés and espressos can be found on every corner in Paris, but getting quality is not always as easy. Read on to discover where to get the best coffee in Paris to start your morning right!
---
Pro Travel Tip: Looking to enjoy the best food in Paris? We recommend joining our Le Marais Food Tour and enjoy all of the local delicacies, including falafel, oysters and champagne.
The 11 Best Coffee Shops in Paris
Believe it or not, Parisian coffee has a bit of a shaky reputation. While cafés are everywhere in Paris, they tend to be not so good at making coffee and more about getting a beer or a glass of wine. If you're looking for quality coffee or are picky about your coffee shop ambiance, we recommend using our guide or others instead of randomly popping into a corner café. What you'll order is up to you, but for Parisians the espresso is by far the most popular coffee drink, followed by the café crème (coffee with milk).
La Caféothèque de Paris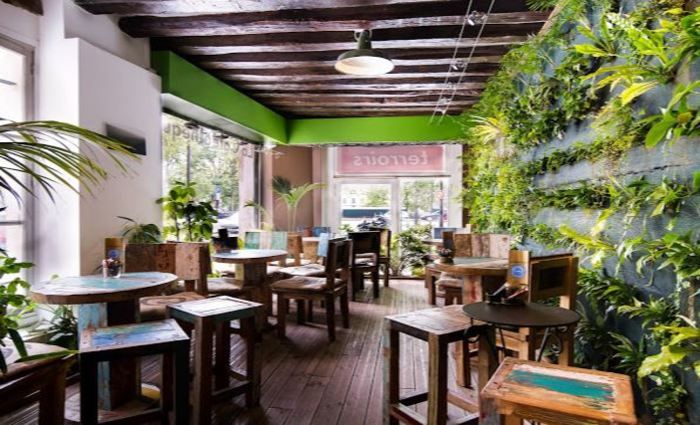 €€ | Coffees from Around the World | Some Outdoor Seating
Our first spot is a must try for coffee experts and lovers alike. La Caféothèque sources beans from all over the world and roast them in front of you. They've been open since 2005, and are largely regarded as one of the cafés that helped kickstart Paris's coffee scene.
The coffee might be a tad more expensive than what you're used to, partly because it's located in the trendy Marais neighborhood, but this is one of the best places to get coffee in Paris if you're looking for variety and flavor.
Address: 52 Rue de l'Hôtel de ville, 75004 Paris | Tel: +33 1 53 01 83 84
Hours: 9:30AM – 5PM Every day
Shakespeare & Company Café
€€ | Coffee with a View | Outdoor Seating Only
If you're planning a trip to Paris, you might have come across the famous English-language bookstore Shakespeare & Company in your research. Right next to the bookstore is their café, which offers a small variety of drinks, pastries and sandwiches. While the coffee may not be exceptional, the view is. The café is set on Paris's Left Bank, right across the river from Notre Dame. Their outdoor benches are set up so that you can see the cathedral as you're sipping your coffee, or simply watch the world go by. Another great option is to pick up your coffee (not many cafés do to-go coffee in Paris, so this is somewhat of an exception) and stroll on over to the cathedral.
Address: 35 Rue de la Bûcherie, 75005 Paris
Hours: 11AM – 5PM, Saturdays & Sundays
Loustic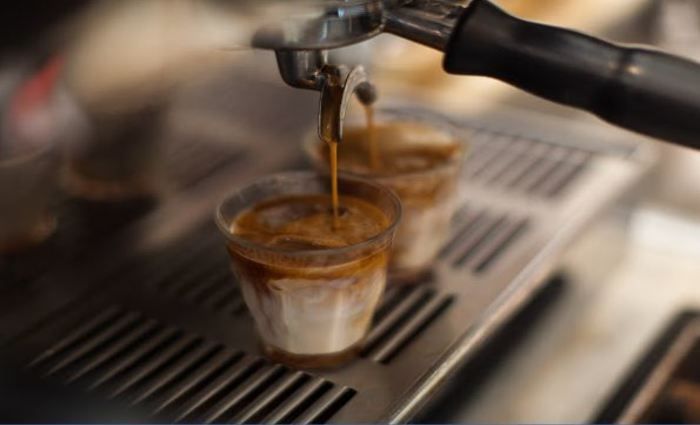 €€ | Coffee with a View | Outdoor Seating Only
Loustic is a trendy espresso bar set in the heart of the chic Marais neighborhood. They partner with Caffènation, roasters based in Belgium who are recognized as one of Europe's best independent specialty roasters. The coffee is consistently good here and won't disappoint. And for those with dietary restrictions or preferences, they offer almond, soy and oat milk options.
Address: 40 Rue Chapon, 75003 Paris | Tel: +33 9 80 31 07 06
Hours: Mon – Fri 8AM – 6PM | Sat – Sun 10AM – 6PM
Our Best Guided Tours of Paris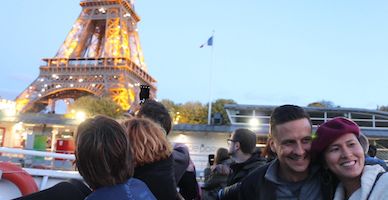 Likely to Sell out
Privileged Access Eiffel Tour with Champagne on the Seine
Sometimes the most amazing moments happen by chance. Other times, they are orchestrated by professionals. Our Eiffel tower tour cruises by the famed monument as it lights up and you drink champagne. After, you'll have tickets to enter the tower and ascend to the 2nd level with an elevator. Admissions included and we'll take care of the details… you simply pay and show up!





See Prices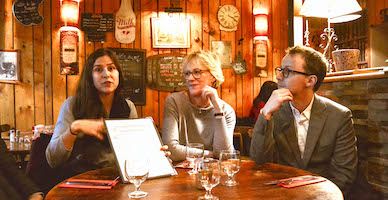 Top Selling
Le Marais Paris Food Tour with Champagne & Local French Food!
Embark on a culinary journey in Le Marais, one of the hippest neighborhoods in Paris. Enjoy a feast of French cheese, street food, boeuf bourguignon and crème brûlée, and more. This three-hour food tour combines the best of Paris' culinary heritage.





See Prices
Café de Flore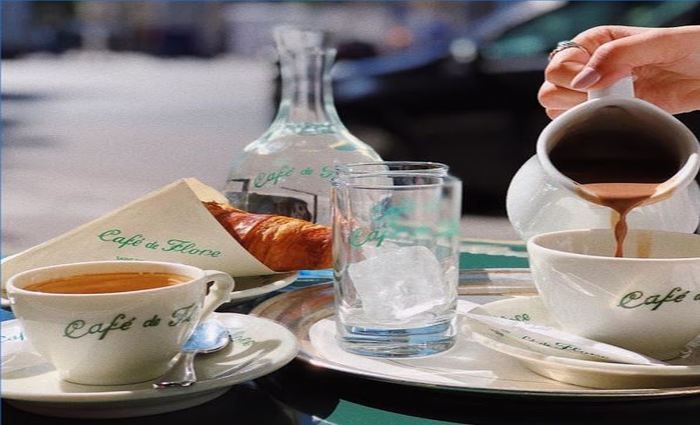 €€€ | Coffee with History | Outdoor Seating Only
Open since 1880, Café de Flore is one of the oldest cafés in Paris and a true institution. Famous writers and artists like Albert Camus and Pablo Picasso frequented this café. They have a great Art Déco theme inside, but if the weather is nice the best place to sit is outside. In true Parisian fashion, you'll find small round tables with all of the chairs facing the street, so you can people watch on the famous Boulevard Saint-Gérmain. If someone in your travel group is not a coffee fan, we highly recommend their hot chocolate!
Address: 172 Boulevard Saint-Germain, 75006 Paris | Tel: +33 1 45 48 55 26
Hours: 7:30AM – 1:30AM, Every day
La Fontaine de Belleville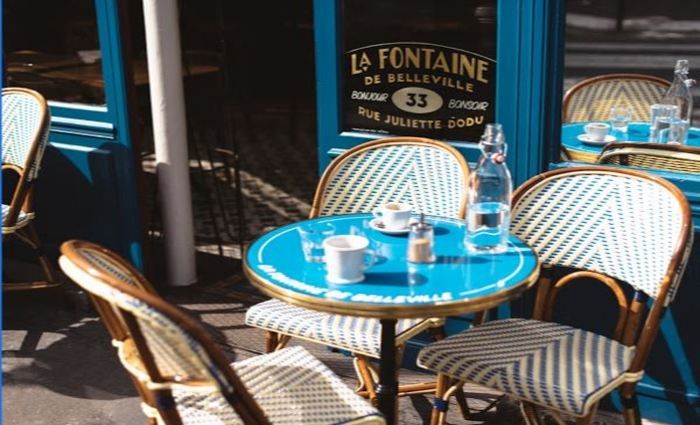 €€ | Filtered Coffee Specialties | Some Outdoor Seating
You won't find a huge variety of coffee at La Fontaine de Belleville, but you will find quality filtered coffee as well as tasty espressos. The café is part of the Belleville Brûlerie group, whose three owners decided to specialize in filtered coffee. If you like the coffee, you can purchase some at their roaster shop, Belleville Brûlerie, which is located not too far away.
This café is great for those who love to explore off the beaten path areas. Located near the Canal Saint-Martin, in Paris's modern artistic and hipster neighborhood, you likely won't find too many tourists here. The café is also within walking distance of Parc des Buttes-Chaumont, one of the city's best parks that travelers rarely see.
Address: 31-33 Rue Juliette Dodu, 75010 Paris | Tel: +33 9 81 75 54 54
Hours: Wed – Sun 8AM – 10PM
La Compagnie du Café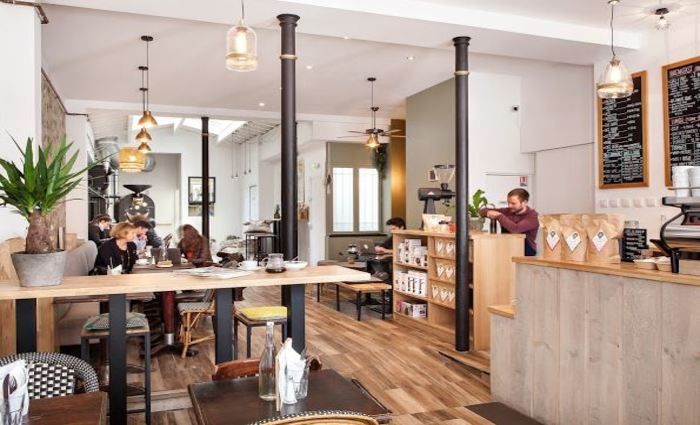 €€ | Quality Coffee | Outdoor Seating Only
Set within walking distance of the Moulin Rouge, La Compagnie du Café provides a great place to grab a coffee and chat. You'll find people who just stopped in for a coffee, to grab a bite to eat or who came with their laptop to work for a few hours. The modern interior is cozy and clean, and you can watch them roast coffee beans right in front of you. Their owner, a former lawyer who decided to dedicate his life to coffee, is incredibly passionate about his shop and it shows.
Address: 19 Rue Notre Dame de Lorette, 75009 Paris | Tel: +33 9 81 25 74 16
Hours: Mon – Fri 8AM – 7PM | Sat 9AM – 7PM | Sun 10:30AM – 5PM
Le Peloton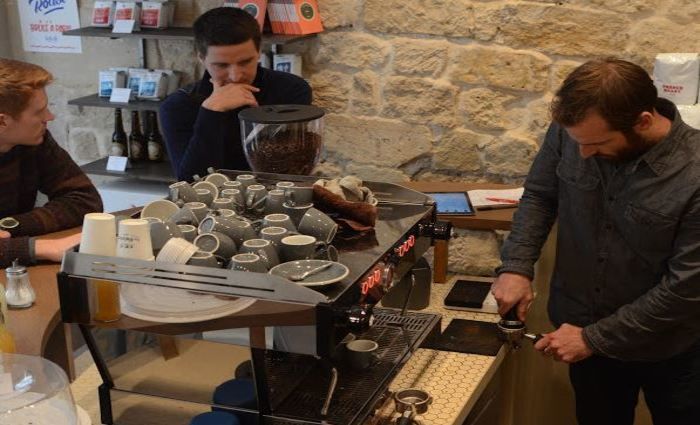 €€ | Coffee & Waffles | Some Outdoor Seating
If you happen to be a fan of coffee and bikes, here's your place! The Australian owner of Le Peloton is passionate about biking, and turned his coffee shop into a sort of community meeting spot for anglophone bike riders in Paris. The coffee here is excellent: they source their beans from local Parisian coffeeshops. Coffee to-go is available, or they have a small set of benches and chairs outside where you'll often see people gathering to chat. We recommend the flat white and their crispy waffles. Plus, this is a nice spot to go if you're a bit intimidated about ordering your coffee in France!
Address: 17 Rue du Pont Louis-Philippe, 75004 Paris | Tel: +33 6 24 58 02 15
Hours: Mon – Fri 9AM – 5:30PM | Sat – Sun 9AM – 6PM
Good News Coffee Shop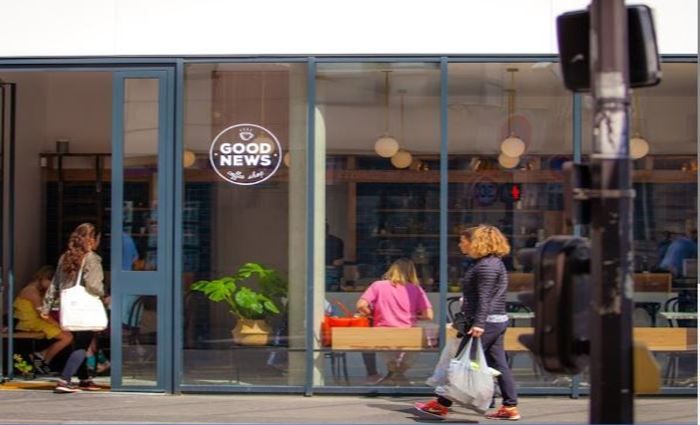 €€ | Good Coffee & Service | No Outdoor Seating
Good coffee and friendly service are the highlights at Good News Coffee Shop. This place has become very popular with locals but is largely unvisited by tourists due to it's location in the south-western part of Paris. The coffee is the main focus here, so it might not be for you if you're also looking for a meal. They also have iced coffee, which is something you won't find too often in Paris.
Address: 27 bis Rue Mademoiselle, 75015 Paris
Hours: Mon – Fri 8:30AM – 5PM | Sat – Sun 10AM – 5PM
Boot Café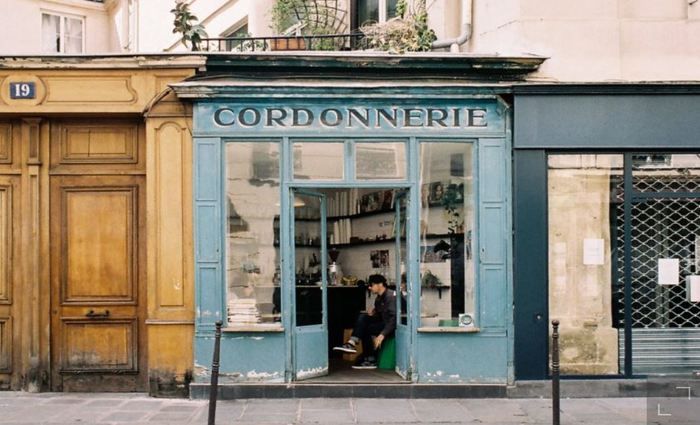 €€ | Cute Space | Limited Outdoor Seating
Those who enjoy finding Instagrammable spots on their trips will love Boot Café. This tiny, cute coffee shop doesn't have much room (only 6 seats), but it still serves up bold flavors. Formerly a shoe shop, postcards and photos now fill the walls and the exterior of the shop looks like a storefront you'd see on a movie set. The coffee is good, but we'd recommend this place more for the ambiance.
Address: 19 Rue du Pont aux Choux, 75003 Paris | +33 1 73 70 14 57
Hours: Mon – Fri 8:30AM – 5PM | Sat – Sun 10AM – 5PM
Check Out Our Best Versailles & Paris Louvre Tours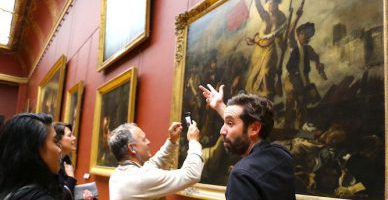 Top-Rated Tour
Royal Louvre Palace Tour with Mona Lisa & Crown Jewels
The Louvre is the largest art museum on Earth and the crowning jewel of Paris, which is why it's on everyone's bucket list. Don't be left out of an incredible opportunity! Join a passionate guide for a tour of the most famous artwork at the Louvre. Skip-the-line admissions included.





See Prices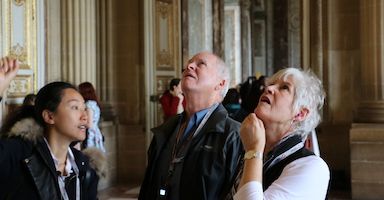 Likely to Sell Out
Skip-the-Line Palace of Versailles and Gardens Tour from Paris
Versailles isn't that difficult to get to by train, but why stress over the logistics? Meet a local guide in central Paris who will purchase your train tickets and ensure you get off at the right stop. Then enjoy a guided tour of the palace and the unforgettable gardens. Skip-the-line admissions included to the palace and gardens.





See Prices
Honor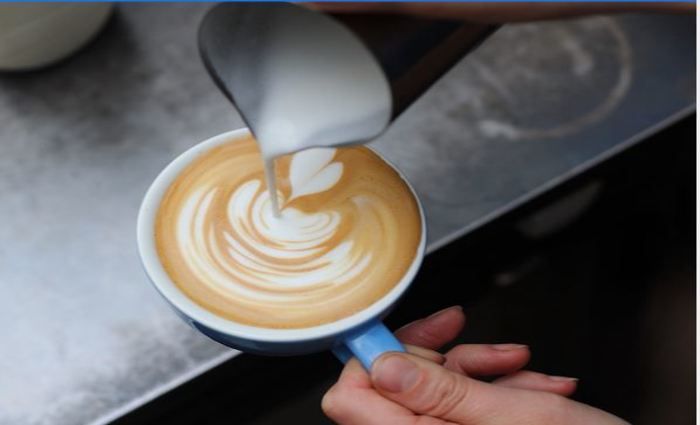 €€ | Great Location | Some Outdoor Seating
A courtyard café located in the heart of Paris's fashion district, just down the street from the French President's residence. The setting is unique, and it's a bit more like a coffee stand than a coffee shop, with all seating outside. This is a spot in one of the fanciest parts of town that's still affordable. If you're looking for a snack to go with your coffee, we suggest the banana bread.
Address: 54 Rue du Faubourg Saint-Honoré, 75008 Paris | +33 7 82 52 93 63
Hours: Mon – Fri 9AM – 6PM | Sat 10AM – 6PM
Yellow Tucan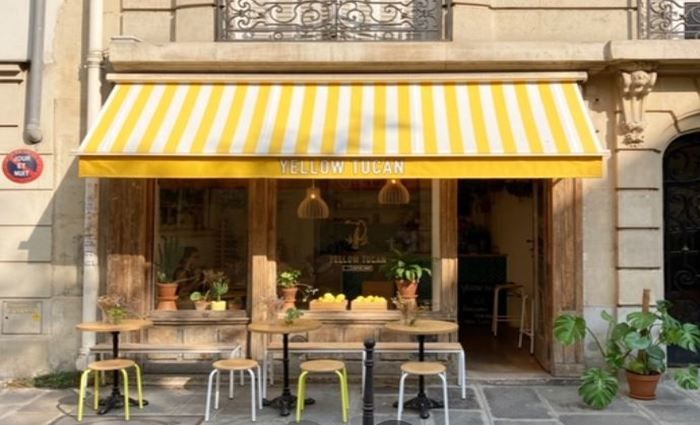 €€ | Great Location | Some Outdoor Seating
This cute coffee shop is decorated in a stylish and contemporary Parisian theme. People love it because of its cozy atmosphere, great pastries and coffee, plus the fact that it's a stone's throw away from the Place des Vosges, one of the city's most beautiful squares. This is one of the most charming cafés on our list of the best coffee in Paris.
Address: 20 Rue des Tournelles, 75004 Paris
Hours: Tues – Fri 9AM – 5PM | Sat – Sun 10AM – 6PM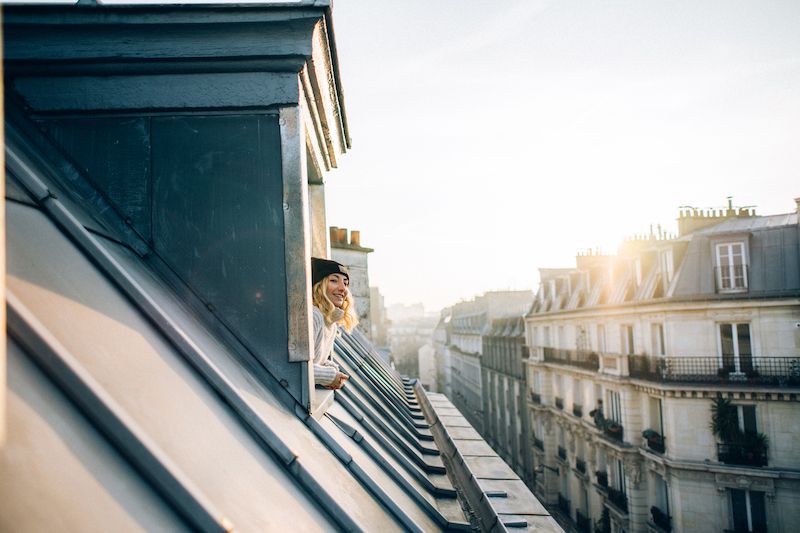 Find the best places to stay
Where to Stay in Paris
With a city as magnificent as Paris, it can be hard to find the perfect hotel at the perfect price. Explore the best hotels and places to stay in these incredible neighborhoods in Paris.