One of the quintessential experiences in London, or anywhere in the UK, is Afternoon Tea. Enjoying a cup of tea, let alone Afternoon Tea is part of the essence of life in Britain at any level of society. Tea is now synonymous with the British experience, and many hotels, restaurants, and cafes have their unique version. In a bustling metropolis like London, there are a variety of places to enjoy tea. With so many options in London, it is worth it to take the time to experience this authentic British pastime. Afternoon Tea in London is a must-do activity for any traveler and I, a lover of great tea, will offer up some great recommendations on where to get it.
---
Pro Tip: If you are planning on indulging in this tradition for tea lovers, consider bookmarking this article in your browser. You may want to circle back to it while strolling down the jolly old streets of London-town. Also, don't miss our walking tours of London. When we're not enjoying afternoon tea we are organizing tours of London that will elevate your experience and make your trip more memorable!
The Basics of Afternoon Tea in London
Knowing where to get afternoon tea isn't enough which is why we will go over some the basics for this sacred practice. You are a 2 minute read away from knowing everything you need to look like you've been drinking afternoon tea in London your entire life.
Why Afternoon Tea? The History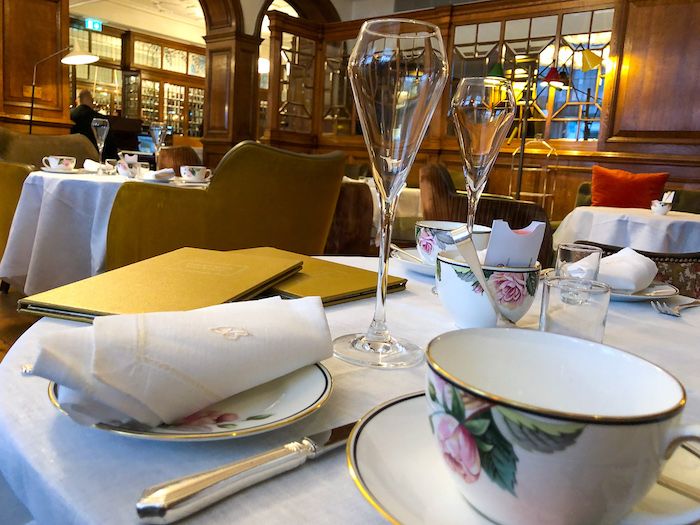 Whether happy or sad, the British make tea part of their lives. If you are visiting London, having a tea party is part of the fun. Afternoon Tea is a welcome break from sightseeing or a celebration of British culture. This classic pastime is a whole package of a British culture reflecting a long history.
Tea was first made prominent in England by the Portuguese Queen Catherine of Braganza. After her marriage to King Charles II in 1662, she introduced tea drinking to the English court and society. The East India Company, which still has a store in London, continued to bring tea to England from the far east. The tea craze in England was officially born. Tea even became part of the American Revolution when the Boston Tea Party happened in 1773.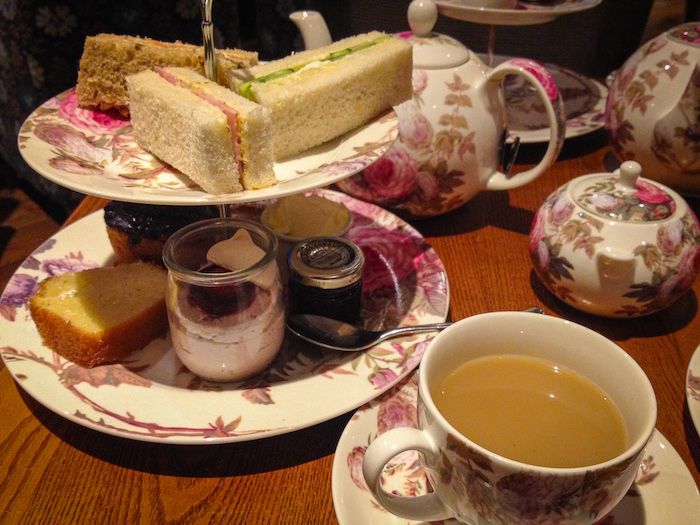 Then in the mid 19th century, one of Queen Victoria's Lady-in-Waiting, the Duchess of Bedford, started a new trend. She couldn't hold her appetite during the long period between lunch and dinner. She began to ask for tea, bread, butter, sandwiches, and cakes in her room in the mid-afternoon. Soon, she started asking society ladies to join her for tea parties. As an influential friend of the Queen, the Duchess of Bedford's new afternoon tea trend started to become popular. Today, Afternoon Tea is one of the quintessential British experiences. In London, taking afternoon tea can be posh or casual, but you will always come away pampered and satisfied.
Afternoon Tea vs. High Tea
You might have heard the phrases High Tea and Afternoon Tea. High tea is a variation of Afternoon Tea that evolved. While Afternoon tea was an upper-class activity during working hours, High Tea eventually became part of the working class routine.
High Tea was held later in the early evening and became an evening meal. It often involved heavier dinner time dishes eaten at the dinner table or the "high table." Thus the name, High Tea. Today's afternoon tea remains the elegant tea we know today with finger sandwiches, scones, and cakes served at lower tables. Yes, tea is just one of the components.
Everything else is on a stand. The meal bridges lunch and dinner. There are variations on a theme, but most travelers will seek out a classic afternoon tea. That is the tea experience that most visitors have in their minds.
Afternoon Tea Etiquette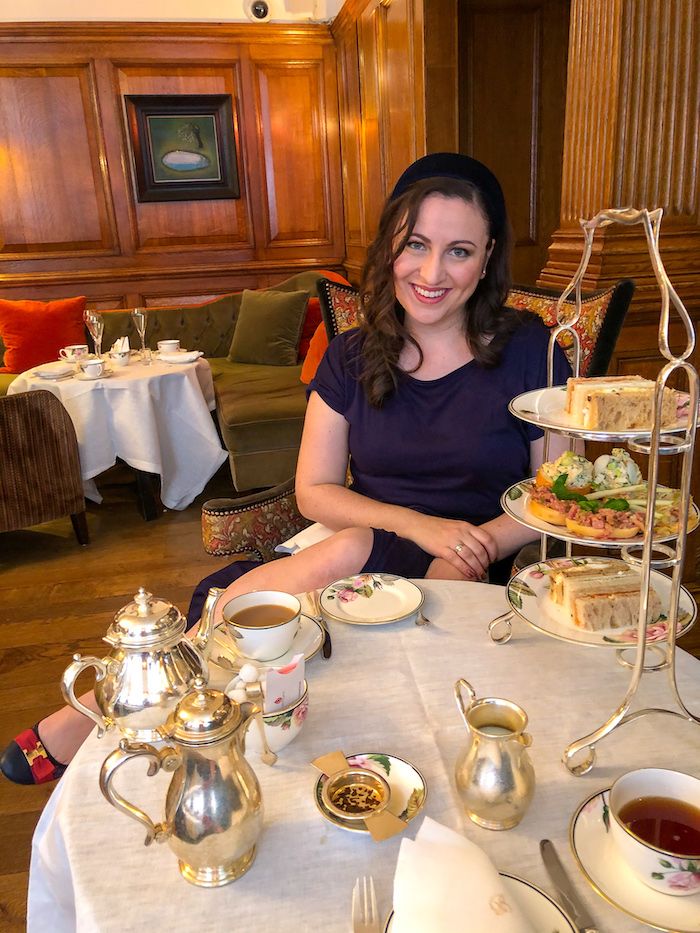 All of my recommendations serve afternoon tea with loose leaf tea (except for the National Gallery Cafe). There might be several choices of tea, so be sure to ask your waiter. The tea usually arrives first, and you will need a tea strainer. The three-tier tray makes up most of the afternoon tea ensemble. It features a variety of precisely cut finger sandwiches at the bottom.
Start at the bottom and work your way up. Use your hands to eat the sandwiches first. On the second level, there will be freshly baked scones, cream, and jam. Scones are pronounced "Skon" as in "gone." Then there will be some small pastries or sweets on the top level. Those having afternoon tea at Fortnums, Brown's, or the Ritz, can expect a separate dessert trolley featuring various sumptuous cakes.
---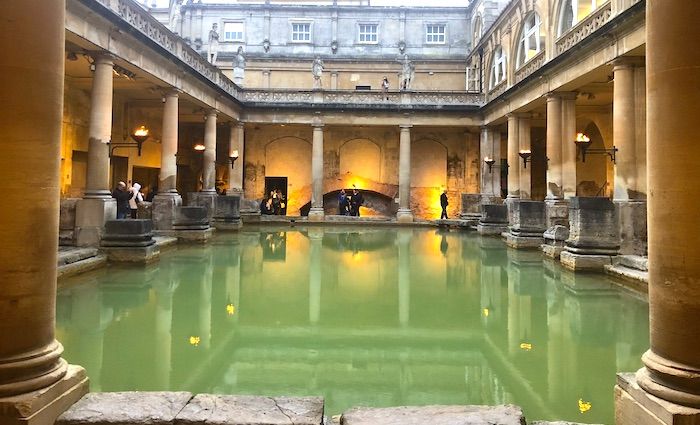 Tours of London such as Westminster Abbey, Stonehenge & Harry Potter!
London is a massive city and has been so for centuries. So many events took place in London from the royal crown & imperialism to the invention of insurance. Many strong characters have played their part in these events and a local guide will bring them back to life. Make your experience more memorable with a guided tour of London or day-trip from London.
---
Recommendations for Afternoon Tea in London
One of the most important parts of afternoon tea in jolly old London is where you get it which is why we are going to supply some great choices. Read from my personal favorite choices in London and you may just see me there! Look out for the really good looking tall and handsome guy that everyone is talking about – that's me!
Fortnum & Mason's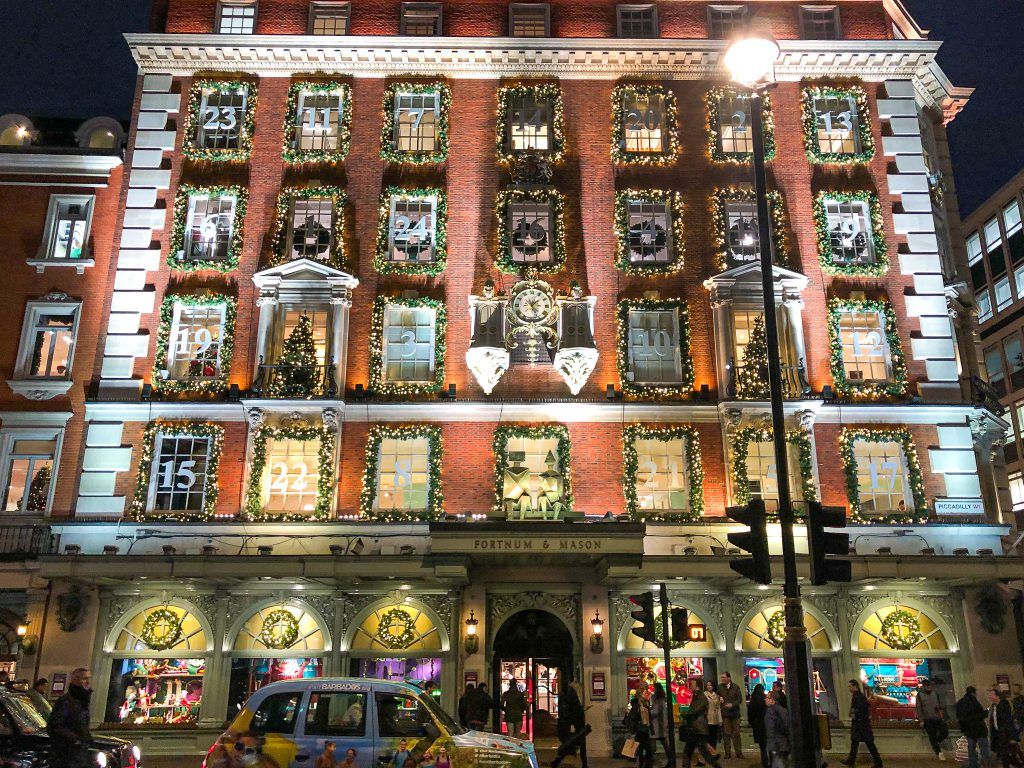 This venerable London icon has been in business since 1707. It's known as the "Queen's grocer" because they hold a Royal Warrant as a provider to the Royal Household. The flagship store in Picadilly is a real treat to visit for tea lovers because there are several options to enjoy tea. For a formal afternoon tea, make a booking at the Diamond Jubilee Tea Salon. The Queen opened this elegant fourth-floor tea room in 2012. Smart dress is required, and the experience is a classic one with understated elegance.
For me, it's the benchmark from which I measure all Afternoon Tea experiences. It's a balance of precision, delicious flavors, and exquisite service that always leaves me utterly satisfied. For a more casual experience, the first-floor parlour restaurant is the way to go. It's ideal for families or those looking for a cup of tea in between shopping.
Another option is attached to the store on the street level on the corner of Duke Street & Jermyn Street. 45 Jermyn is a posh and modern spot to sit down with friends or loved ones if you are not looking to step inside of Fortnums. If you enjoyed any of the tea you sampled, purchasing a tin of tea at the massive Fortnum & Mason tea shop on the ground floor is accessible. I recommend the 1902 Royal Blend, made on the orders of King Edward VII, who wanted "the finest cup of tea in the land."
All of the classics are present at this Afternoon Tea. They don't take liberties with avant-garde versions of sandwiches or desserts. The presentation is classic and clean, which is emblematic of the whole store. The Jubilee Room decor has a Georgian or Regency ambiance that will captivate any Jane Austen fan.
Address:181 Piccadilly, St. James's, London W1A 1ER | Price £££
Brown's Hotel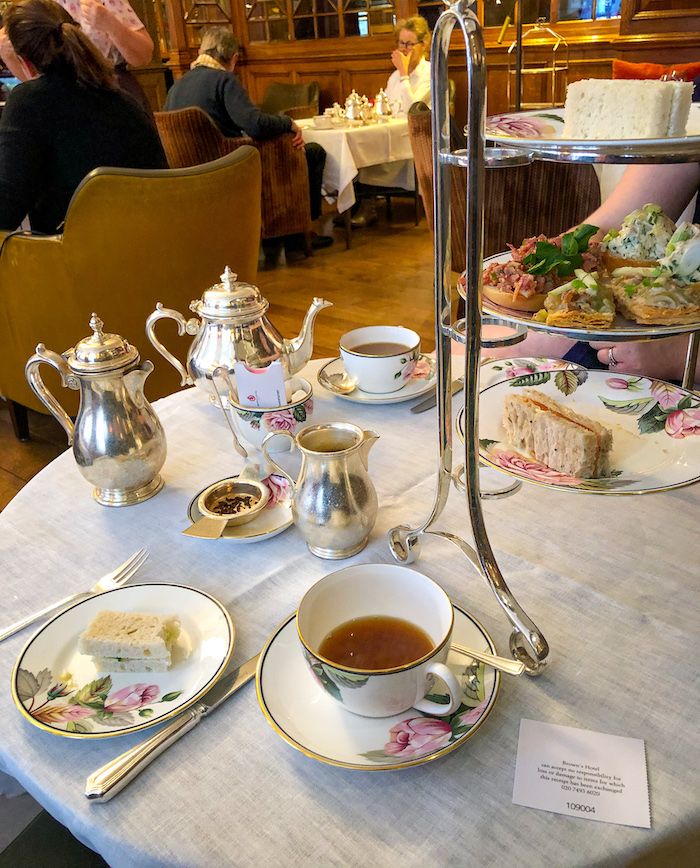 Many upscale hotels in London offer afternoon tea. One of my favorites is Brown's Hotel. I like to bring friends and loved ones to celebrate a special occasion or their first Afternoon Tea. Brown's Hotel wood-paneled drawing-room gives off a quintessentially classic English vibe. The dark wood decor is reminiscent of an exclusive London club without being stuffy.
There will likely be a pianist tickling the ivories while you enjoy handcrafted finger sandwiches, tea, and scones. Make sure you leave room for the dessert trolley. The chef may have a unique variation or new creation that is part of the meal. The Afternoon Tea experience at Browns is sophisticated, modern but very English. Every time I've enjoyed tea at Brown's, I've been the only foreigner in the room.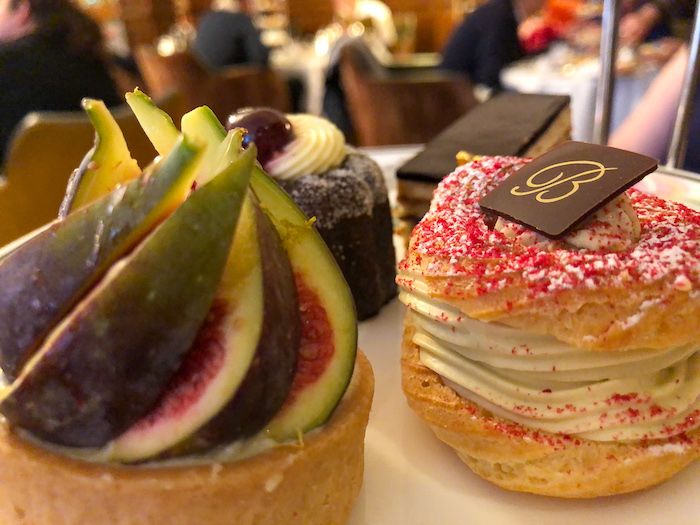 Address: 33 Albemarle St, Mayfair, London W1S 4BP, | Price: ££
Ritz Carlton
Tea at the Ritz is the definition of a posh London experience. There is a dress code (jackets for men, no jeans, no sneakers), so be sure to ask for details when booking a table. At the Ritz, Afternoon Tea takes place in the decadent Palm Court. The high ceilings, mirrors, and chandeliers give off that classic, refined English atmosphere.
The service is world-class with a superb selection of teas. Even though this is one of the most refined afternoon teas in London, you can ask for more of anything. You can fill yourself with sandwiches, cakes, cornish clotted cream, freshly baked scones, or anything your heart desires.
Address:150 Piccadilly, St. James's, London W1J 9BR | Price: £££
National Gallery Cafe
The National Gallery Cafe, located in Trafalgar Square, isn't a destination Afternoon Tea location, but it is ideal. Situated in the center of London, casual, budget-friendly, and delicious. It's a cheap and cheerful option that hits the spot. Access to the cafe is through the museum or the dedicated entrance on Charing Cross Road.
The simplicity of the service, tea trays, and decor do not reflect the quality of the tea, food, and experience in London's heart. The price is right here, especially for groups, families, and travelers on the go.
Address: Trafalgar Square, Charing Cross, London WC2N 5DN | Price: £
Kensington Palace Orangery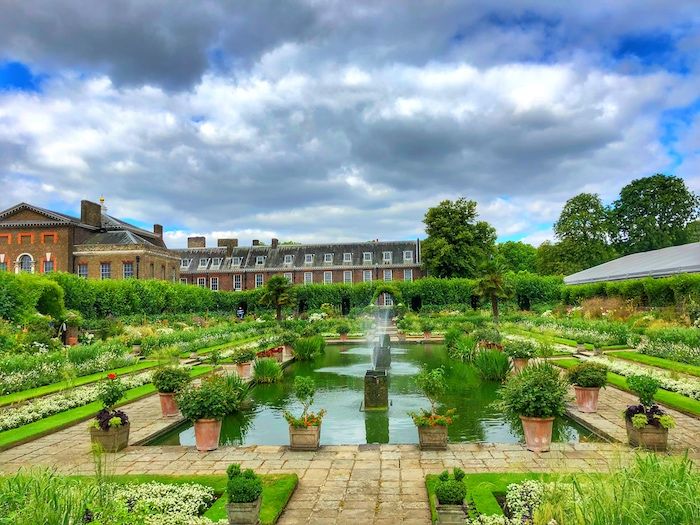 Who doesn't want to have tea in a palace? Okay, not inside but in the beautiful orangery next to Kensington Palace. Yes, literally next door to where Prince William and Duchess Kate live and opposite the sunken garden where Prince Harry & Duchess Meghan announced their engagement. This part of Kensington Palace is over 300 years old and was built for Queen Anne when she was still a Princess.
It is currently the only place in London where you can enjoy afternoon tea on the grounds of a Royal Palace. The white baroque Palace Pavilion provides an elegant yet relaxed setting for an afternoon tea in London. You can't go wrong here, considering the location and modest price.
Address: Kensington Palace, Kensington Gardens, London W8 4PX | Price: ££
That's it. Now you're ready for the most excellent experience of afternoon tea in London. Enjoy!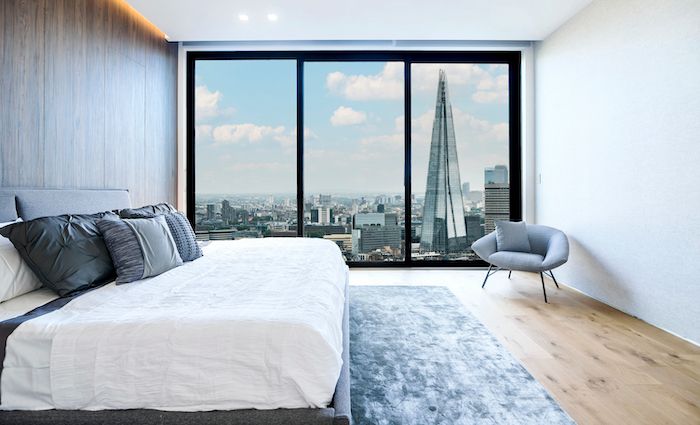 Best Hotels in London
Looking for the best hotels in each price range? We divided up the best hotels into 4 categories for London.
Super Expensive
Expensive
Kind of Expensive
Low Cost
---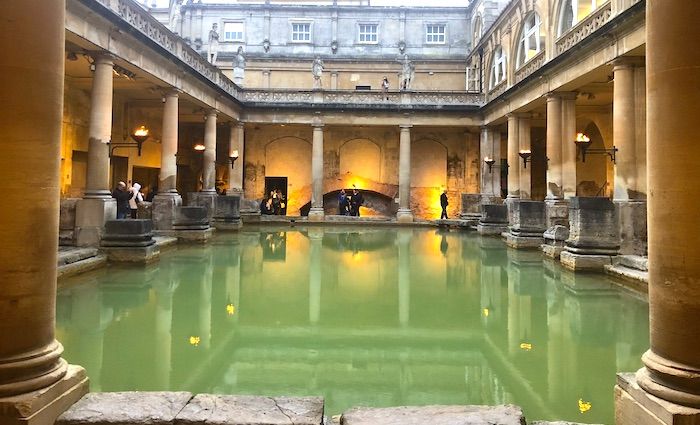 Tours of London such as Westminster Abbey, Stonehenge & Harry Potter!
London is a massive city and has been so for centuries. So many events took place in London from the royal crown & imperialism to the invention of insurance. Many strong characters have played their part in these events and a local guide will bring them back to life. Make your experience more memorable with a guided tour of London or day-trip from London.
---