With its sheer size and 20 different arrondissements, Paris offers a multitude of nightlife options. Like anything else, finding all of the best bars on your own can be quite a feat. Here's a local guide's list of the best bars in Paris.
---
Pro Travel Tip: Looking to enjoy the best food in Paris? We recommend joining our Le Marais Food Tour and enjoy all of the local delicacies, including falafel, oysters and champagne.
The 12 Best Bars in Paris
Paris doesn't necessarily have a reputation for nightlife compared to other European hotspots, but the city has plenty of fun bars to fit the needs and wants of every traveler. While a wine bar might be the first thing that comes to mind when you think of Paris, the city has seen a resurgence of craft cocktail spots over the past few years as well. From speakeasies to neighborhood bars to jazz clubs, we've created a list of the best places to grab a drink in Paris.
Experimental Cocktail Club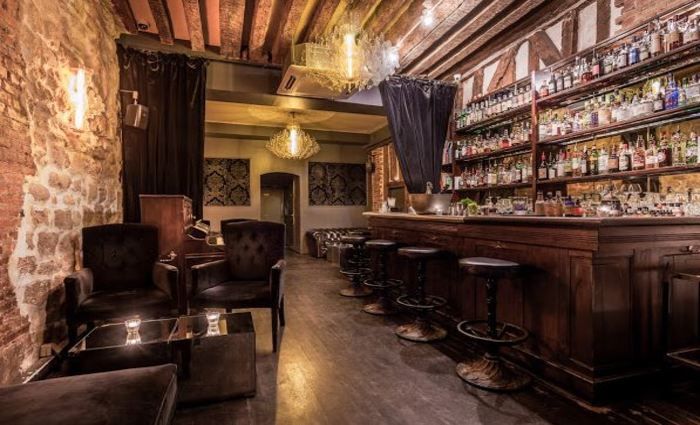 €€€ | Bold & Inventive Cocktails
Opened in 2007, Experimental Cocktail Club has become one of the go-to spots for cocktail afficionados in Paris. The bar reinvents cocktails with rare alcohols and fresh juices, so expect bold flavors and surprising combinations with a Parisian touch. From Monday to Thursday the atmosphere is a bit more reserved, but during the weekend the bar is invested by DJs.
Address: 37 rue Saint Sauveur, 75002 Paris | Tel: +33 1 45 08 88 09
Hours: Sun – Thurs 7PM – 2AM | Fri – Sat 7PM – 4AM
Bisou.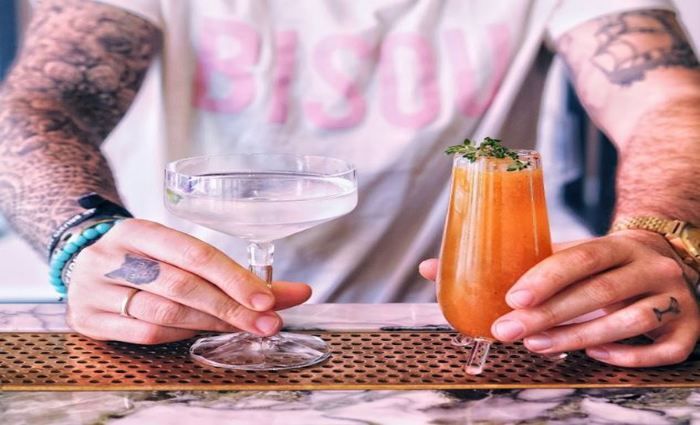 €€ | Cocktail Bar with no menu | Some Outdoor Seating
This cocktail bar doesn't look extraordinary from the outside, but it has a unique concept. At Bisou., there is no drink menu. The waiters and barmen listen attentively to what you're craving and what kinds of tastes you like, then craft you a one of a kind cocktail. You'll be told halfway through what ingredients went into your concoction.
All cocktails are priced at 12 euros, which is average pricing for Paris. This a fun bar stop for those who like to try something new and enjoy surprises.
Address: 15 Boulevard du Temple, 75003 Paris | Tel: +33 1 40 27 82 85
Hours: 6PM – 2AM Every day
Check Out Our Best Versailles & Paris Louvre Tours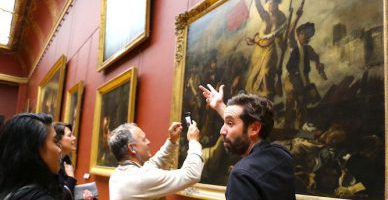 Top-Rated Tour
Royal Louvre Palace Tour with Mona Lisa & Crown Jewels
The Louvre is the largest art museum on Earth and the crowning jewel of Paris, which is why it's on everyone's bucket list. Don't be left out of an incredible opportunity! Join a passionate guide for a tour of the most famous artwork at the Louvre. Skip-the-line admissions included.





See Prices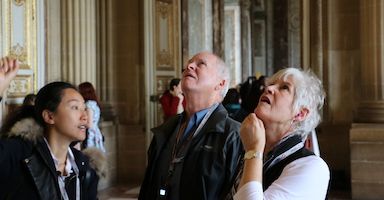 Likely to Sell Out
Skip-the-Line Palace of Versailles and Gardens Tour from Paris
Versailles isn't that difficult to get to by train, but why stress over the logistics? Meet a local guide in central Paris who will purchase your train tickets and ensure you get off at the right stop. Then enjoy a guided tour of the palace and the unforgettable gardens. Skip-the-line admissions included to the palace and gardens.





See Prices
10 BAR Odéon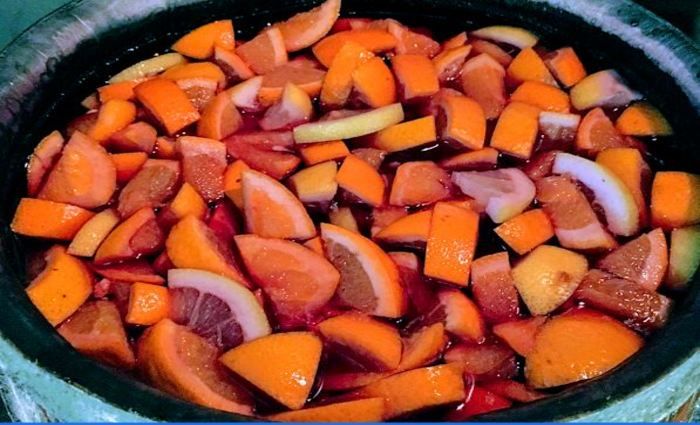 €€ | Sangria & Wine | Some Outdoor Seating
Open since 1955, the 10 BAR Odéon is known for having the best sangria in the city. They also offer a nice selection of artisanal beers, wine and some classic cocktails. The owners have strived to keep the bar as it was back in 1955, so expect an unassuming and relaxed atmosphere. This is a great spot for those staying on the Left Bank who don't want anything too fancy or expensive. They take cash only though, so make sure you make a stop at the ATM on your way!
Address: 10 Rue de l'Odéon, 75006 Paris | Tel: +33 1 43 26 66 83
Hours: Sun – Thurs 6PM – 12AM | Fri – Sat 6PM – 12:30AM
Candelaria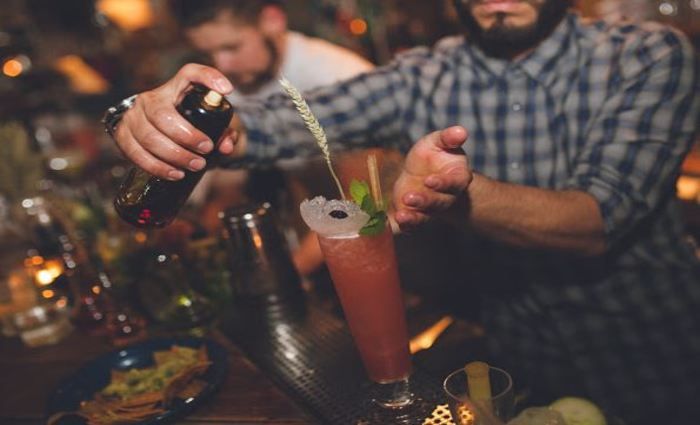 €€ | Taqueria & Hidden Bar
Voted best taqueria in the city, and if we're being honest, this is one of the only places in Paris where you'll find traditional Mexican food. Upon entering, you'll walk into a crowded and small space where the chefs cook their menu items. If you walk through that room to the back door, though, you'll stumble onto the hidden bar. There you'll find an array of creative cocktails in an intimate but chill atmosphere which ranks as one of the best bars in Paris.
Address: 52 Rue de Saintonge, 75003 Paris | Tel: +33 1 42 74 41 28
Hours: 12PM – 11PM taqueria, Everyday | 6PM – 2AM bar, Every day
Mabel Paris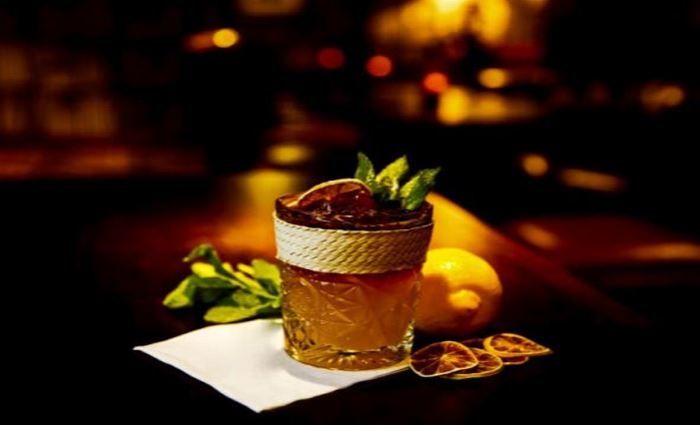 €€€ | Cocktails | Limited Outdoor Seating
Get the best of both worlds at this bar, which serves high end cocktails with delicious comfort food like grilled cheese and truffle croque monsieur. They specialize in rum drinks but their cocktail list is extensive for those craving something else. The customer service is great and the bartenders are true mixologists.
Address: 58 Rue d'Aboukir, 75002 Paris | Tel: +33 6 70 94 06 21
Hours: Mon – Wed 6PM – 1AM | Thurs – Sat 6PM – 2AM
FAT.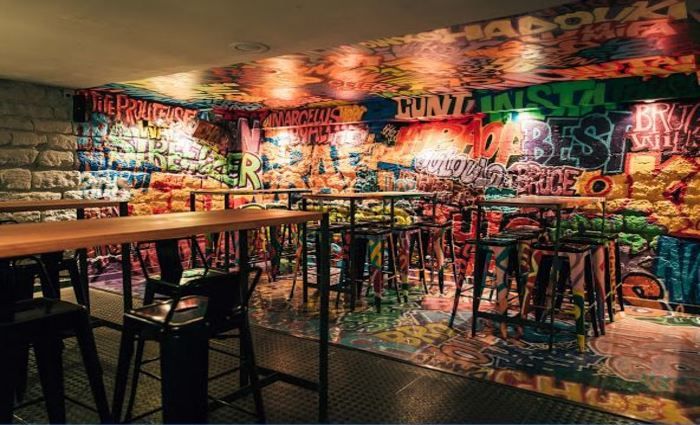 €€ | Cocktails | Limited Outdoor Seating
This bar defines itself as a place of cultural expression, made for those who love street art, hip hop and cocktails. The walls are lined with colorful graffiti and street art designs created by Parisian artists. People go there to share a drink while discovering these artists, but also to have fun playing beer pong and eating street food. This is easily the best bar in Paris with a modern urban concept!
Address: 8 Rue de Beauce, 75003 Paris | Tel: +33 6 70 94 06 21
Hours: Tues – Wed 6PM – 12AM | Thurs – Sat 6PM – 2AM
Le Mary Celeste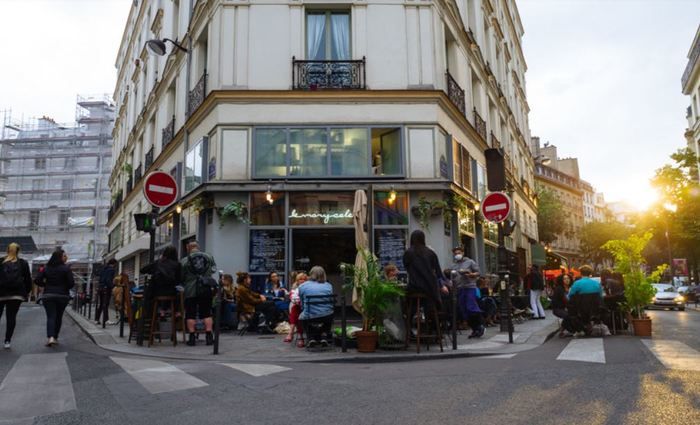 €€ | Cocktails | Limited Outdoor Seating
A place where locals and foreigners collide, all drawn by good drinks and fresh food. Le Mary Celeste's best known menu item are their oysters, which are served seasonally (they even have oyster happy hour), but they also have other interesting options like a deviled egg menu which changes daily. For drinks, they offer innovative cocktails, wine and beer. Their location is great, especially when the weather's nice and you can grab a seat outside in the middle of the trendy Marais neighborhood.
Address: 1 Rue Commines, 75003 Paris | Tel: +33 6 70 94 06 21
Hours: Mon – Fri 12PM – 3PM | 6PM – 2AM | Sat & Sun all day
Le Tagada Bar
€€ | Neighborhood Bar | Limited Outdoor Seating
Our list of the best bars in Paris wouldn't be complete without a bar in Montmartre, arguably Paris's most charming area. This is a true local's spot – a small yet incredibly charming bar that might make you feel like you're in a movie. The locals and bartenders are welcoming and inviting to tourists, which isn't always the case with a neighborhood bar. Head here if you want a classic French atmosphere with no fuss and fair prices.
Address: 40 Rue des Trois Frères, 75018 Paris | Tel: +33 6 84 43 31 97
Hours: 5PM – 2AM Every day
Le Duc des Lombards
€€ | Jazz Club | Some Outdoor Seating
Le Duc des Lombards is by far the most iconic jazz bar in the city. They offer over 300 concerts a year, plus jam sessions on Friday and Saturday evenings. While watching the show you can sip on their selection of wines, champagnes, whiskies, and cocktails. They also offer some quality cheese and charcuterie plates in case you get hungry. The jazz music is all indoors, but you're welcome to grab a drink on their patio area as well.
Address: 58 Rue des Lombards, 75001 Paris | Tel: +33 1 42 33 22 88
Hours: Mon – Thurs 7PM – 11:30PM | Fri – Sat 7PM – 3:30AM
Check Out Our Best Day Trips from Paris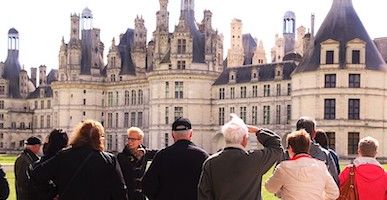 Top Rated Tour
Loire Valley Day Trip with Castles & Wine from Paris
Castles, rolling hills, Amazing wine, and Authentic Food are what come to mind when you think of the French countryside and you will find them all in the Loire Valley! Join your fun and expert tour guide in a small group as you travel on a climate-controlled bus from Paris. Your knowledgeable tour guide will unveil the secrets of the French Loire Valley with funny stories throughout your day together.





Starting at €169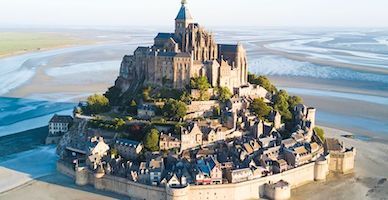 Top Rated Tour
Mont Saint Michel Day Trip from Paris
Looking to get out of Paris on an exciting day trip? We have the perfect experience for you. Make your experience more memorable in our small group with your fun and knowledgeable tour guide who will spend the day with you. There will never be a dull moment, as you learn fascinating stories about the history of Mont Saint Michel and Normandy. Private Transport & Admissions Included.





Starting at €139
Lavomatic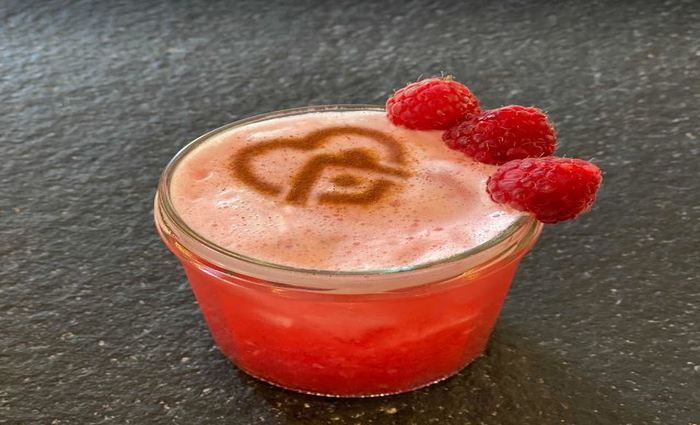 €€ | Speakeasy
In the contest of the most hidden bar, the Lavomatic takes the gold medal, with its entrance looking exactly like a laundromat. Once the bouncer lets you in, you'll have to try to figure out how to enter. The bar is bright and on the small side but they make the most of the space. They've even got two swings inside, which you're welcome to sit on while sipping your drink.
Address: 30 Rue René Boulanger, 75010 Paris | Tel: +33 6 70 94 06 21
Hours: Tues – Wed 6PM – 1AM | Thurs – Sat 6PM – 2AM
Le Baron Rouge
€€ | Neighborhood Wine Bar | Limited Outdoor Seating
Cheap wine and good times are the specialties here! Le Baron Rouge offers glasses of wine starting at two euros (no, that's not a typo). When the weather is nice, customers often spill out into the street, drinking their wine around the wine barrels they have set up outside. This is a very laid back spot and it's right next to the Marche d'Aligre – one of Paris's best markets that has both an indoor and outdoor food section, as well as a flea market.
Address: 1 Rue Théophile Roussel, 75012 Paris | Tel: +33 1 43 43 14 32
Hours: Mon 5PM – 10PM | Tues – Fri 10AM – 2PM | 5PM – 10PM | Sat 10AM – 10PM | Sun 10AM – 4PM
Moonshiner
€€€ | Speakeasy
Hidden in a Bastille restaurant, this speakeasy will take you back to the Prohibition period by mixing cocktails, gramophones, and retro decoration. You will first enter into a pizzeria before passing the little door that leads to this secret place. There, you will find dim lights, vintage lamps and superb bottles of whiskey at the counter. The atmosphere will project you into the 20's in the United States.
Address: 5 Rue Sedaine, 75011 Paris | Tel: +33 1 43 43 14 32
Hours: 6PM – 2AM Every day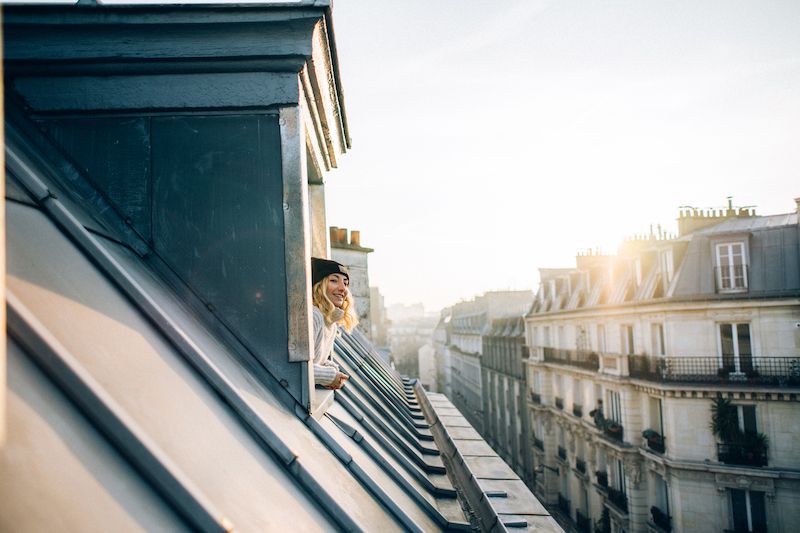 Find the best places to stay
Where to Stay in Paris
With a city as magnificent as Paris, it can be hard to find the perfect hotel at the perfect price. Explore the best hotels and places to stay in these incredible neighborhoods in Paris.