Why would anyone want to leave Paris? The City of Lights has so much to offer – you can spend years exploring the sidewalk cafes, world-class museums, stylish boutiques, and French cuisine that make Paris so enticing. However, only a short drive or train ride away are numerous towns and regions that provide a new layer of insight into French culture. The best way to access these places is by taking day trips from Paris. Here are five of our favorites.
---
Hey, we sell tours too!

While the information provided in this post is free, we also offer tours at very reasonable prices. Among other Paris Tours, we offer a complete day trip from Paris to Champagne, Normandy, and Versailles. Check out our selection and help us build you a dream travel itinerary in France.
1. Paris to Versailles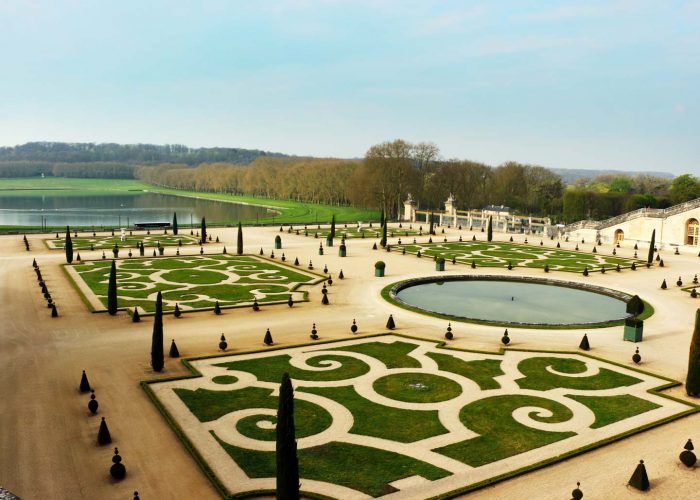 These days, Paris is considered one of the most beautiful and romantic cities in the world. However, that hasn't always been the case. By the late 17th century, the town lay in such dilapidation that King Louis XIV had no intention of making his royal palace within the city walls. With Paris's nonexistent sewage system, narrow alleys plagued by dirt and rats and the river Seine flooding, we really can't blame him.
The luxurious Palace of Versailles is located 15 miles away from Paris. Most historians agree that the contrast between the grandeur lifestyle of Versailles and the indigent squalor of Paris is one of the key factors that sparked the French Revolution in 1789. Luckily for us, the Versailles Palace did not suffer the fury and rage of the revolution like many buildings in Paris did. We can still visit and marvel at the opulence today.
In addition, the exquisite and immaculate Gardens of Versailles are just as spectacular as the palace. The gardens took 40 years to complete, and it still takes painstaking work to manage them. For example, after a major storm in 1999, over 50,000 trees needed replanting. Among other Paris day trips, The Paris Guy organizes a tour to Versailles from Paris. Train tickets are included in the visit, and your guide will allow you to explore the Gardens. It's up to you when you decide to return to Paris from Versailles.
---
Not ready to book a tour? Read more on Paris and find out why everyone loves the city!
---
2. Paris to Normandy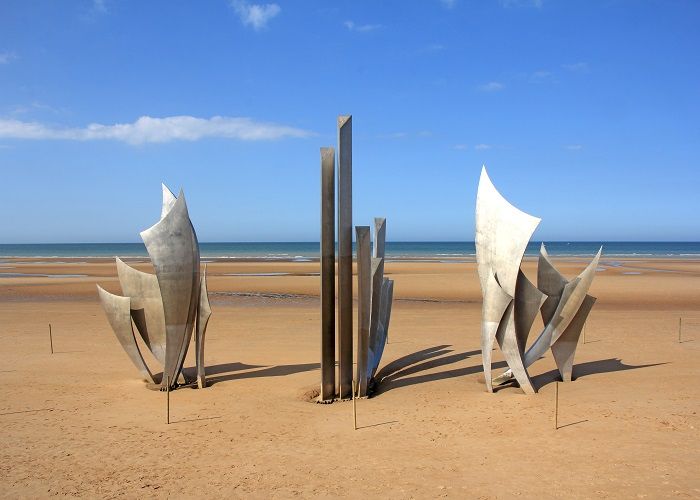 If it were up to them, the locals of Normandy would be known for their praised cows, delicious cider, and tarte tatin pastry. But the name Normandy itself reveals a turbulent past – the "North men" who loaned the region its name are Vikings who invaded over 1,000 years ago. Only one of the invasions that marked the destiny of this French region, in 1944, the Allied soldiers landed on the five beaches north of Caen, marking the turning point of WWII. Since then, the name "D-Day" is synonymous with these important events.
These days, memorial cemeteries and monuments that commemorate the landings are the main attractions of Normandy. However, the locals are happy to serve you their renowned apple pie and a glass of cider just to remind you that their region is about more than war. If you want us to arrange all the details, transportation, navigation, and cider-tasting, we offer a Normandy day trip from Paris. Visit the memorials near Omaha Beach, learn about the heroic actions of D-Day, and enjoy some delicious local cider.
---
Not ready to book a tour? Read more on Paris and find out why everyone loves the city!
---
3. Paris to Champagne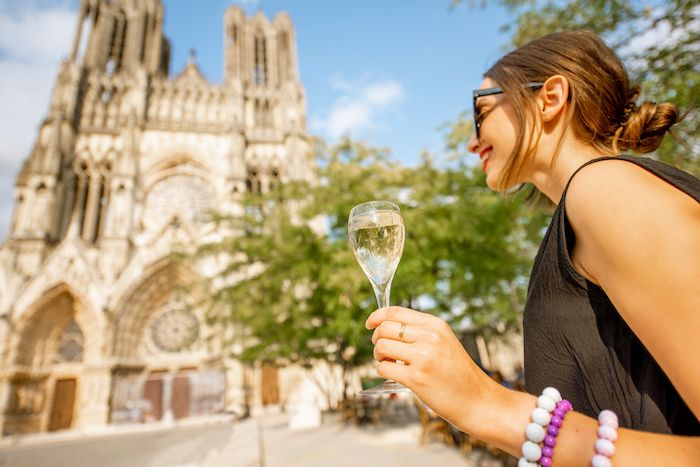 Perhaps your cocktail of choice is a Manhattan, or maybe you prefer the creaminess and kick of Irish Coffee. But there's no other beverage on the planet so famous and celebrated as champagne, Naturally, champagne is produced in the Champagne region of France. In fact, only wines produced in this region have the right to bear the name champagne. And so, the Champagne region is legally the home of bubbly!
The oldest records say that sparkling wine was made in this area as long ago as the 16th century. The name most closely associated with the production of the drink is Dom Perignon, a 17th-century catholic monk. Whether he invented the procedure we use nowadays is a matter of debate. However, one thing is for sure: he worked hard enough (or drank enough of it) to have one of the most famous champagne brands named after him. If you stop at his former Abbey of Hautvillers, you can pay a visit to his final resting place and make a toast to him and his accomplishments.
If you want to visit Champagne from Paris, we offer a day trip that includes transportation, stops for champagne at two cellars, free time in Épernay, and visits to the Abbey of Hautvillers and the glorious Reims Cathedral.
---
Not ready to book a tour? Read more on Paris and find out why everyone loves the city!
---
4. Paris to Loire Valley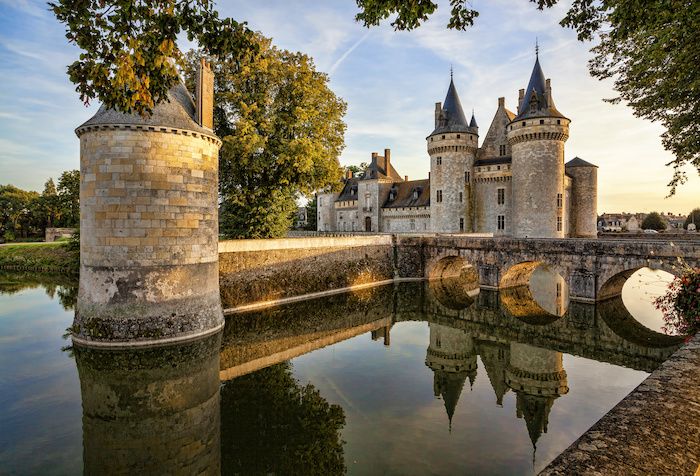 Think of castles rising over lakes and moats. Then, think of fairy tales, royal families, and knights in shiny armor. So far, so good, right? Now, add wine to that daydream. Lots of delicious red wine coming straight out of Medieval cellars. Now wake up! This is not a dream but the reality of the Loire Valley in France. Nicknamed the "Garden of France," the Loire Valley is home to gorgeous orchards, vineyards, and châteaux. Considered a UNESCO World Heritage site, rumor has it that Disney was inspired by the castles here.
Wine production in the region started with the ancient Romans – the Loire Valley was a conquest of Julius Caesar in 52B.C.  Nowadays, the most famous wine regions in the area are Muscadet, Chinon, and Touraine. For the connoisseurs among you, the key red grapes are Gamay and Cabernet Franc. As for the castles, there are about 300. Among the most famous are Château Chambord (the infamous Disney's Beauty and the Beast's castle), Château Chenonceau, and Château d'Amboise. Among the famous wine-producing castles are Château des Vaults, Château de Chenonceau, and Château de Minière.
---
5. Paris to Giverny
For all you art lovers, Monet's "Water Lillies" is inspired by the artist's hometown in Giverny. A short train ride from Paris, Giverny itself is a lovely and quaint French village. If you are a lover of art and painting, then a trip to Giverny is a must. Otherwise, a nice glass of local wine and a plate of La Pintade will be worth the trip. Visit the gardens and ponds of Monet's house. Sit and gaze over the myriad shades of green and blue that inspired a series of paintings that now decorate prestigious galleries and museums across the globe. It's all about the lilies!
The train from Paris Gare St-Lazare to Vernon takes 50 minutes. From Vernon, it takes five to ten minutes to get to Giverny by taxi.
---
Not ready to book a tour? Read more on Paris and find out why everyone loves the city!
---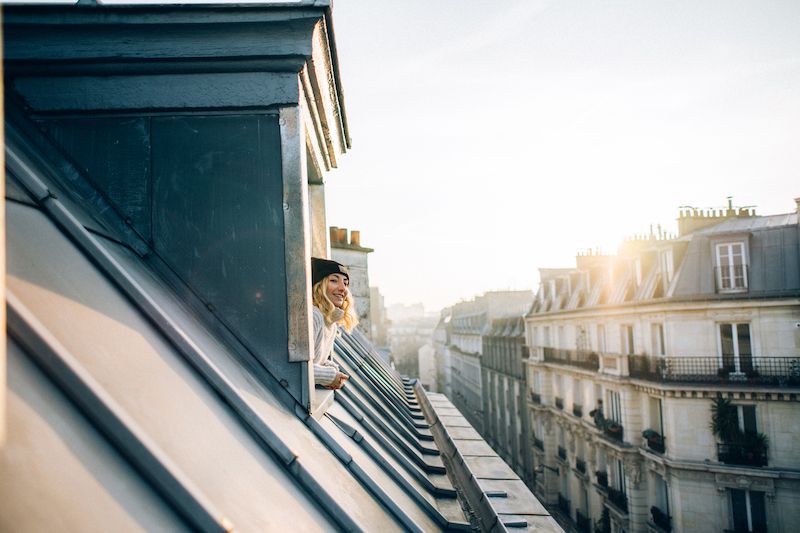 Find the best places to stay
Where To Stay in Paris
With a city as magnificent as Paris, it can be hard to find the perfect hotel at the perfect price. Explore the best hotels and places to stay in these incredible neighborhoods in Paris.
I Want More Paris!
Not sure what to do in Paris? Check out our step-by-step guide about how to do Paris in a Day. If you'd rather let us guide you, check out our Paris tours.
Parlez-Vous Francais? Learn some of the most important French phrases before your trip to Paris.