During your visit to Prague, you will undoubtedly find different types of food to taste. Not only typical Czech food but also Central European and international food. If you are vegan, do not worry because there are also options.
Where to Eat Near Old Town Squere
During your tour of the Old Town Square or in the surrounding area, you will find a wide range of typical restaurants with cozy décor, bistros, gourmet restaurants, and breweries.

As you know, good Czech beer will never be lacking and the excellent range of local wines from the Moravian region as well as European wines will make you have an incredible evening.
Here I will present a list of the best restaurants in the old town of Prague.
V Zatisi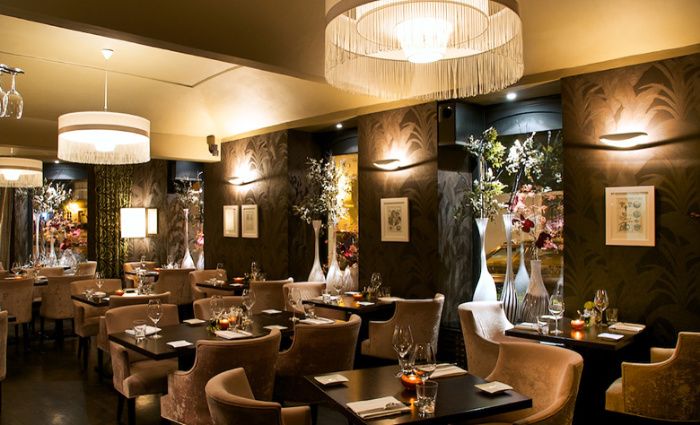 $$$$ | Modern Czech Food | Indian Dishes | Tasting Menu
The V Zatizi restaurant offers a modern version of Czech food as well as some international and Indian dishes. The style of the restaurant is elegant as well as the presentation of its dishes.
Among the food options that you can taste are fish, deer, goose and you can also enjoy a tasting menu with excellent wines pairing.
Hours: Tuesday – Saturday 11:30am – 3:00pm | 5:00pm – 10:00pm
Adress: Liliová 1, 110 00 Praha 1
Restaurant Mlynec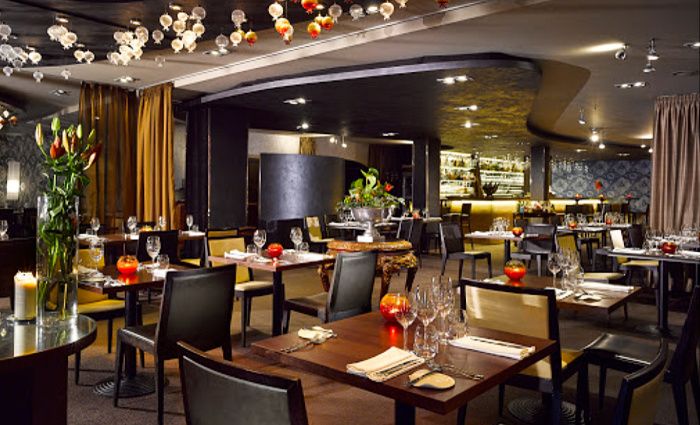 $$$$ | Contemporary Czech Dishes | Nice View | Tasting Menu
The terrace is charming and the kitchen is open, so you can watch how the delicacies are made in the kitchen. Amazing things about this restaurant is the view of the Vltava river and the Charles Bridge.
The restaurant offers a multi-course tasting menu that you can accompany with the pairing of good Czech and European wines. There is also the option of choosing à la carte dishes.
The most outstanding dishes of the exquisite menu are beef and some option of duck and fish. Among the starter dishes you will enjoy a variety of tartare.
Hours: Wednesday – Friday 11:30am – 10:00pm | Weekend 11:30am – 3:00pm | 5:00pm – 10:00pm
Adress: Novotného lávka 9, 110 00 Staré Město
Zlata Praha Restaurant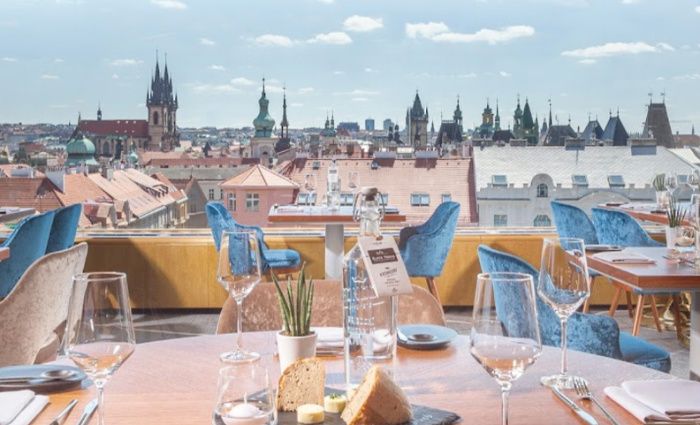 $$$$ | Sunday Brunch With Live Music | Terrace Overlooking The Old Town | Tasting Menu
If you want to have a special meal with a spectacular view admiring the towers of the old town square in Prague this is an excellent option. The Zlata Praha restaurant is located on the 9th floor of the Golden Prague Hotel.
Here you can enjoy exquisite Czech and international food prepared by internationally experienced chefs.
Within the menu the most prominent dishes are veal, venison, duck and fish. The restaurant also offers a 5 course tasting menu to pair with fine European and Czech wines. The dress code is casual or formal.
Adress: Pařížská 30, 110 00 Staré Město
Field Restaurant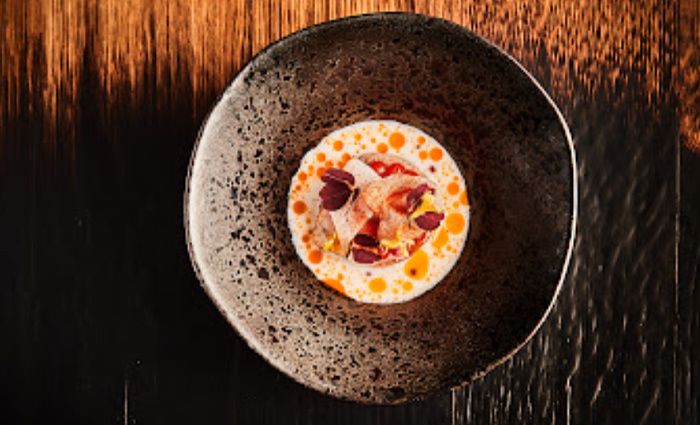 $$$$ | Wine Pairing With Coravin Technology | Tasting Menu | Czech And International Food
Field restaurant offers an innovative and modern concept in food. The presentation of the dishes is elegant and combining interesting and daring textures in the flavors.
The restaurant menu is based on the presentation of dishes to taste. You have the option of choosing the 10 or 6 course tasting.
You can enjoy your dishes with the pairing of A and B range wine selections or with non-alcoholic beverages. To pair the exquisite A-range wines, it can be poured using Coravin technology.
Hours: Monday – Friday 11:00am – 2:30pm | 6:00pm – 10:30pm | Weekend 12:00am – 3:00pm | 6:00pm – 10:30pm
Adress: U Milosrdných 12, 110 00 Staré Město
Food lab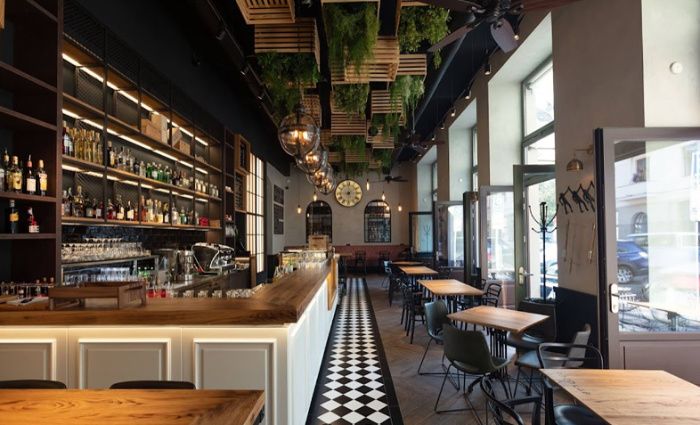 $$$ | Fusion Cuisine | Fish | Excellent Meat | Breakfasts
The Food Lab restaurant is located very close to the old city square. The restaurant is characterized by presenting an Avant-garde style in its food, with the combination and fusion of a variety of flavors.
You will be able to enjoy a variety of seafood, risottos, homemade pastas, veal options and the best dish is the Argentine Steak.
In the morning, the Food Lab restaurant offers a variety of delicious breakfasts and you can enjoy a good coffee early.
Hours: Monday – Friday 8:00am – 0:00am | Weekend 10:00am – 0:00am
Adress: Haštalská 4, 110 00 Staré Město
MeatEater Steak & Wine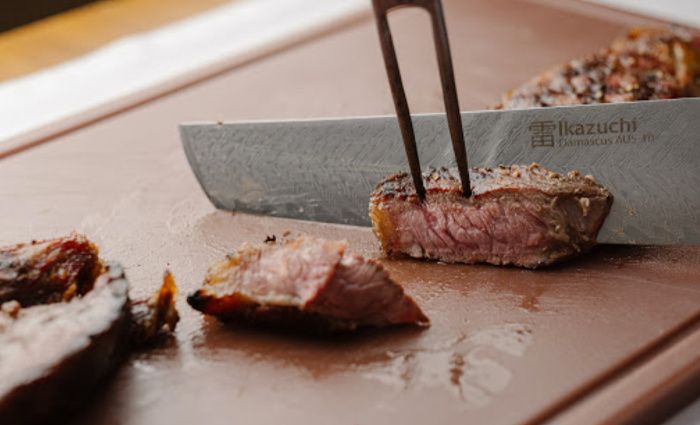 $$ | Charcoal Grill | Meat Specialty
The concept of this restaurant is based on the roast of excellent beef and an exquisite range of wines.
So you will taste the best grilled meat with different sauces and a variety of side dishes.
Hours: Tuesday – Saturday 5:30pm – 10:00pm
Adress: Vejvodova 8, 110 00 Staré Město
Kotleta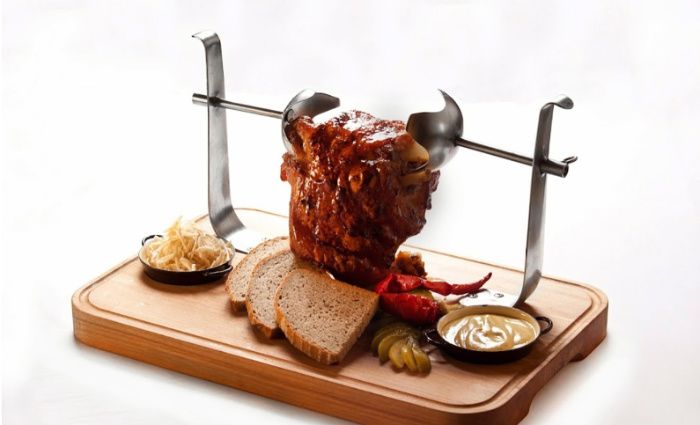 $$| Czech Food | Draft Beer | Good Lunch Menu
The Kotleta restaurant is located a few steps from the astronomical clock in the old town square. It serves typical Czech food with a good atmosphere.
Among the specialty offered by the restaurant is pork and beef. You can also opt for the salmon, they are all excellent.
I have tried a variety of Czech dishes such as pork knee, goulash with dumplings, svickova ( beef tenderloin), beef steak and it has always been exquisite. And you will drink very good Czech draft beer.
Hours: Monday – Sunday 11:00am – 11:00pm
Adress: U Radnice 10/2, 110 00 Staré Město
Maitrea Restaurant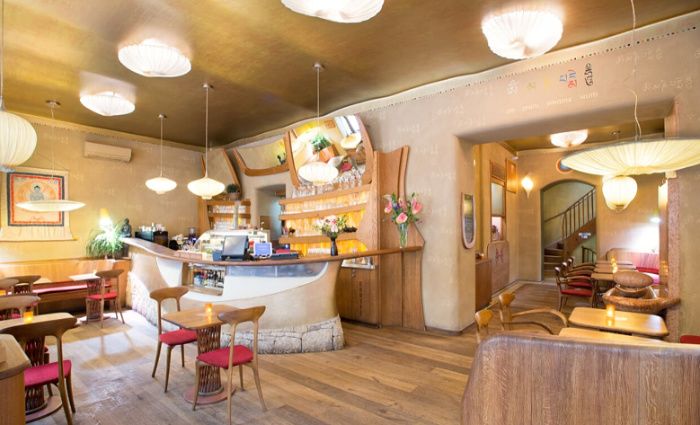 $$ | Vegetarian Food | Feng Shui Style
For people who like vegetarian food this is a good choice.
The decoration of the restaurant is focused on the feng shui style, where moving fountains, a fireplace, plants and a still life with a statue of Buddha can be observed in the interior spaces.
In the vegetarian menu you can appreciate varieties of dips, salads, be sure to try the burgers, vegan meat goulash and risotto.
Hours: Monday – Friday 11:30am – 10:00pm | Weekend 12:00pm – 10:00pm
Adress: Týnská ulička 1064/6, 110 00 Staré Město
Sisters Bistro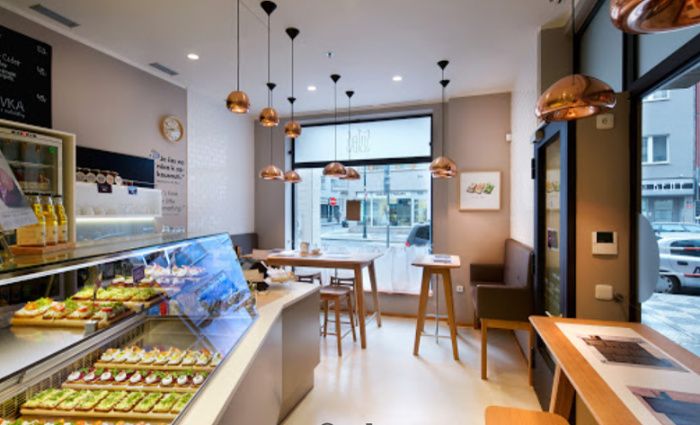 $ | Bistro | Sandwiches | Fast Food | Cold Czech Cuisine
The best thing about this bistro is the modern concept that it presents in the varied sandwiches.
In the sister bistro you can enjoy a sandwich of a slice of bread with homemade mayonnaise, salad topping, cheeses, vegetables, creams, eggs, Czech smoked meats, salmon, among others.
Besides the sandwiches there is also a variety of Czech desserts, good coffee and alcoholic and non-alcoholic drinks.
Hours: Monday – Friday 8:30am – 8:00pm | Weekend 9:00pm – 18:00pm
Adress: Dlouhá 39, 110 00 Staré Město
Nase Maso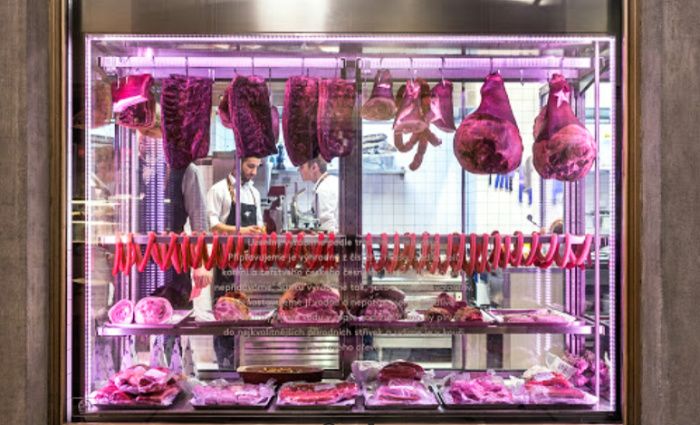 $ | Fast Food | Excellent Czech Meat | Good Burgers
In this small place, meat is the protagonist, so if you are a beef lover, here you can taste a succulent hamburger, beef tartare, meat or pork steaks, Prague ham sandwich, good sausages and they also offer Czech beer.
It is basically a butcher with a bistro where they sell good quality Czech meat, pork, as well as smoked meats.
Hours: Monday – Thursday 9:30am – 9:00pm | Friday – Saturday 9:00am – 9:00pm
Adress: Dlouhá 39, 110 00 Staré Město