France's Normandy region covers the northernmost half of the country's northwestern section. From the military campaigns of Joan of Arc during the end of the Hundred Years' War to the Allied liberation of France beginning with D-Day, Normandy has played an important role in France's history. With its vast countryside lined with orchards and its tall cliffs standing watch over Atlantic beaches, Normandy's size and beauty make it a unique French vacation destination. If you're planning a trip to this historic region, here is a list of things to do in Normandy.
---
Things to Do in Normandy
Paris isn't the only place worth exploring in France. Normandy is home to many historic and picturesque sites. About a 3- to 4-hour drive from Paris, Normandy offers a unique and enriching experience away from the bustle of big city streets. For those looking to explore this beautiful French region, here are some of our favorite things to do in Normandy.
1. D-Day Beaches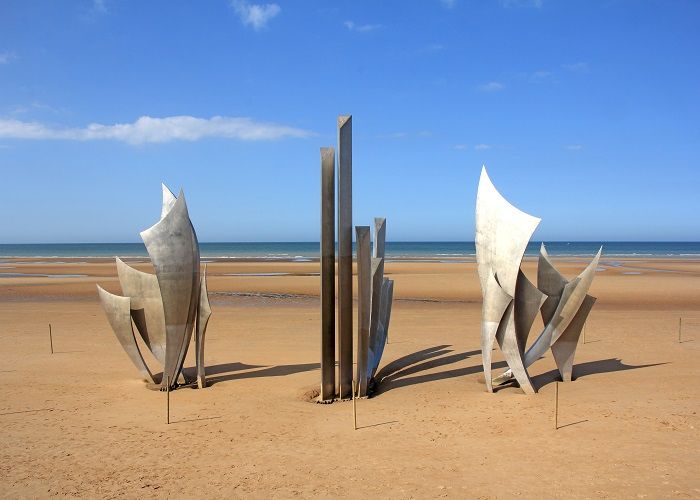 Omaha Beach, site of D-Day and the starting point for the Normandy invasion, is approximately a 3-hour drive from Paris. Here, you'll see cliffs such as the Pointe du Hoc towering over serene beaches once laden with carnage.
The weight once borne by Normandy's beaches has since been lifted higher than the fortifications that once lined Pointe du Hoc, replaced by peaceful solitude and reflection.
2. Rouen Cathedral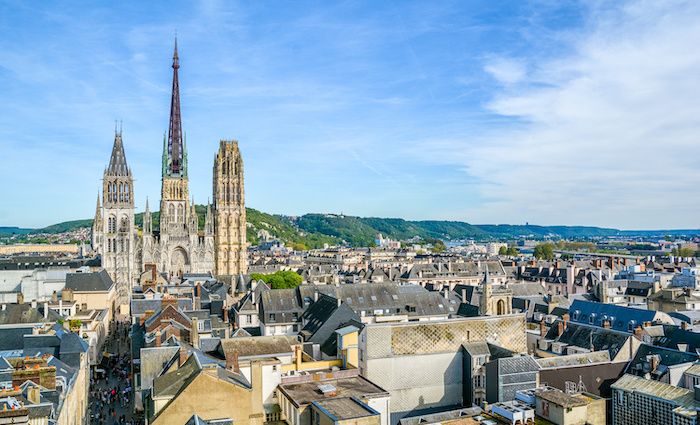 A one hour and 45-minute drive from Paris, the city of Rouen, capital of Normandy, is home to the Rouen Cathedral. This 12th-century Gothic cathedral stands 151 meters at its tallest point.
Still standing after centuries of damage including being struck by lightning, multiple fires, and being bombed numerous times during World War II, the Rouen Cathedral is a stunning architectural display that towers over the north banks of the Seine River. Inspired by the Rouen Cathedral, artists such as Claude Monet and Roy Lichtenstein have featured this historic Normandy landmark.
---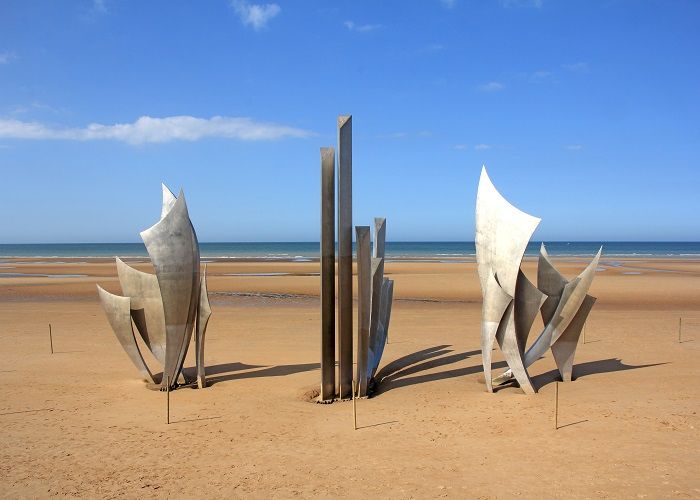 Day Trip to Normandy Beaches & WWII Memorial from Paris with Cider Tasting
The arrival of Allied troops to the beaches of Normandy began one of the bloodiest days of modern warfare. Many of our parents and grandparents were involved which makes it even more moving to see these areas in person.
This day trip celebrates the heroism of our ancestors and digs into the history of the event. After, you'll visit one of Normandy's famous apple orchards to enjoy local cider!
Not ready to book a tour? Read more on Paris and find out why everyone loves the city!
---
3. Claude Monet's House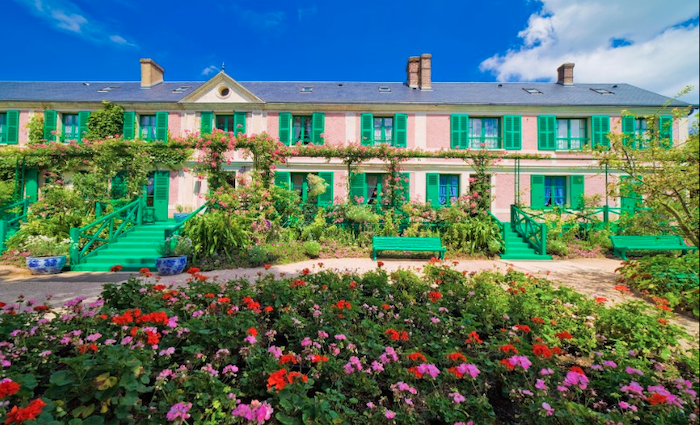 Claude Monet's house is located 50 miles west of Paris in the village of Giverny. Born in Paris, Monet called Normandy his home from 1883 until his death in 1926. The estate features interiors painted in the pastel colors of Monet's own palette. You'll stand amazed at the beauty of Monet's gardens and real-life portrayals of his famous landscape paintings. Claude Monet's artwork captured the essence of Normandy's rustic charm.
---
Not ready to book a tour? Read more on Paris and find out why everyone loves the city!
4. Mont Saint-Michel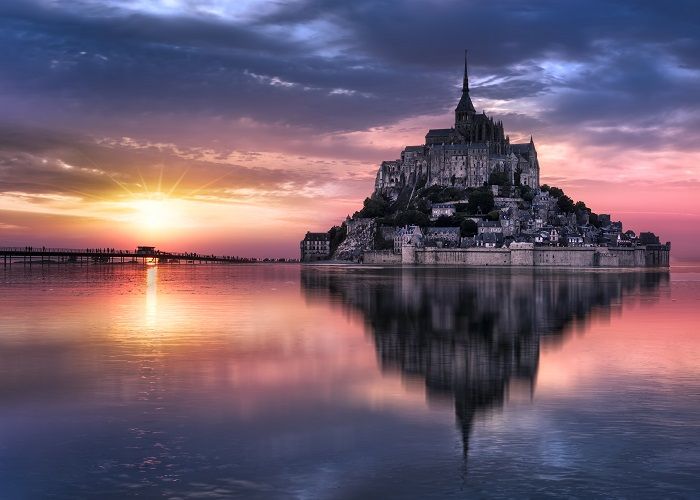 About a four-hour drive from Paris and located on Normandy's west end, Mont Saint-Michel is a picturesque island that hosts an 8th-century monastery of the same name. Photography enthusiasts will enjoy the walled island's position above sand beaches next to grassy fields sometimes peppered with grazing sheep.
The monastery's spire forms the apex of the walled city's gorgeous and surreal triangular shape. Aside from Mont Saint-Michel's outward appearance, you'll find plenty of shops, restaurants, and hotels inside its walls.
---
Not ready to book a tour? Read more on Paris and find out why everyone loves the city!
5. The Church of Saint Joan of Arc
Located in the Normandy capital city of Rouen, The Church of Saint Joan of Arc sits on the site of Joan of Arc's burning at the stake in 1431. Despite being completed in 1979, The Church of Saint Joan of Arc features beautiful 16th-century stained glass windows that were removed from the Church of Saint Vincent prior to its bombing during World War II. You'll admire the jaw-dropping beauty of these stained glass windows portraying the life of Christ and other Catholic saints.
6. Normandy's Cider Orchards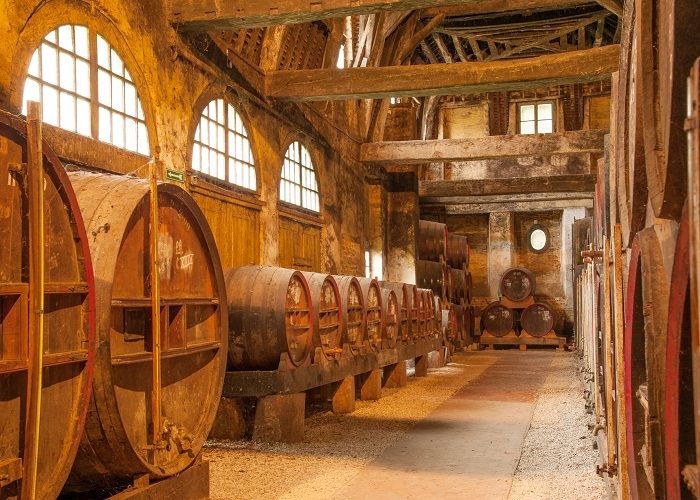 Normandy is renowned for its many varieties of French cider. This is due to the abundance of orchards in the region. There's no better way to experience Normandy than to drink the nectar of its signature apples.
With varieties of French cider, including calvados and pommeau, there's no better way to experience Normandy's intoxicating lush green scenery than to partake in the gem of its thriving apple-growing industry. Sit down for a snack or brunch and enjoy a traditional meal of French cider with crêpes.
With so much to explore, Normandy's beauty and history make the region a must-see for travelers to France. Venture outside of Paris and experience this lively region of France for yourself. If you're not sure where to begin, why not start with our day trip from Paris to Normandy?
You'll see the history of Normandy's beaches and sample delicious ciders straight from one of Normandy's orchards. Make the most of your visit to France and cross Normandy off your bucket list with The Tour Guy!
Not ready to book a tour? Read more on Paris and find out why everyone loves the city!
---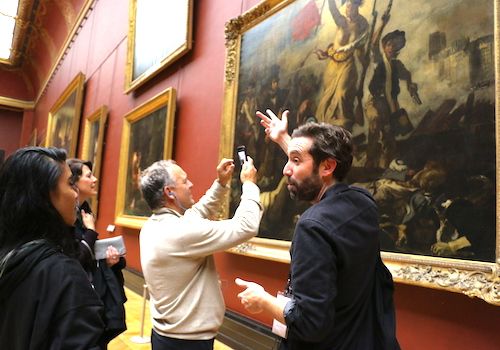 ---
I Want More Paris!
Not sure what to do in Paris? Check out our step-by-step guide about how to do Paris in a Day. If you'd rather let us guide you, check out our Paris tours.
Parlez-Vous Francais? Learn some of the most important French phrases before your trip to Paris.