What is D-Day? D-Day was the allied invasion of Normandy during World War II. Also known as the Normandy landings or Operation Neptune, this monumental event was the largest seaborne invasion in history. A pivotal moment in World War II, D-Day began shifting the balance of power in Western Europe away from Nazi Germany.
---
Hey, we sell tours too!

While the information provided here is free, we also sell tours at very reasonable prices. We offer a full day trip to Normandy from Paris that features visits to Omaha Beach, the Normandy American Cemetery and more. Above all, you'll experience the storied history of the Battle of Normandy and visit D-Day's important landmarks. We also offer a selection of Paris tours including day trips from Paris to the Champagne Region and Versailles Palace.
When Did D-Day Occur?
For those who ask "what is d-day?," D-Day marked the beginning of the Allied invasion of France beginning with the Normandy Landings. D-Day took place on Tuesday, June 6, 1944, at 6:30 a.m. Allied forces stormed the beaches of Nazi-occupied Normandy, France after crossing the English Channel. Before the invasion, an airborne assault involving over 1,000 Allied aircraft. Moreover, the invasion of Normandy by Allied forces on D-Day marked the beginning of the battle. Code-named Operation Overlord, the Battle of Normandy resulted in over 2 million Allied troops occupying France by August of 1944.
Five beaches along a 50-mile stretch of the Normandy Coast served as Allied landing points. Omaha, Utah, Juno, Gold and Sword were the code names for these five landing points. In addition, the Allies spent months carefully planning the invasion.
Operation Bodyguard
Allied forces carried out an elaborate deception operation designed to divert German attention away from Normandy. This operation was code-named Operation Bodyguard. The Allies used diversion tactics such as false radio transmissions and double agents. This detailed deception operation took six months of planning before the execution of Operation Neptune on June 6, 1944. Operation Bodyguard involved using simulated fleets and dummies with parachutes. The Allies fooled the Nazis into thinking that they would invade France's Pas-de-Calais region.
Our Best Versailles and Paris Louvre Tours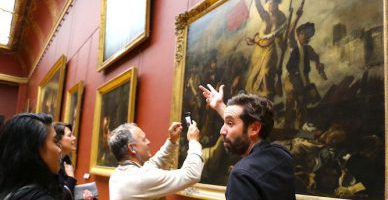 Top-Rated Tour
Royal Louvre Palace Tour with Mona Lisa & Crown Jewels
The Louvre is the largest art museum on Earth and the crowning jewel of Paris, which is why it's on everyone's bucket list. Don't miss out on an incredible opportunity! Join a passionate guide for a tour of the most famous artwork at the Louvre. Skip-the-line admissions included.





See Prices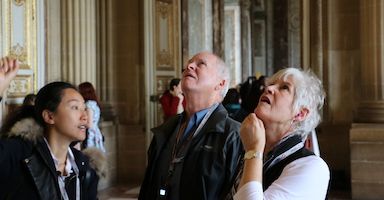 Likely to Sell Out
Skip-the-Line Palace of Versailles and Gardens Tour from Paris
Versailles isn't that difficult to get to by train, but why stress over the logistics? Meet a local guide in central Paris who will purchase your train tickets and ensure you get off at the right stop. Then enjoy a guided tour of the palace and the unforgettable gardens. Skip-the-line admissions included to the palace and gardens.





See Prices
Not ready to book a tour? Check out our comprehensive Paris Guide for more planning resources.
What Happened During D-Day?
A large naval and aerial assault paved the way for over 156,000 troops to descend on Normandy's beaches from the sea. Under heavy artillery fire, troops from the U.S., Britain and Canada descended on Normandy's shores to reclaim France from the Germans. D-Day began the Allied liberation of France, and eventually the rest of Western Europe, from Nazi control.
Important D-Day Landmarks
Pointe du Hoc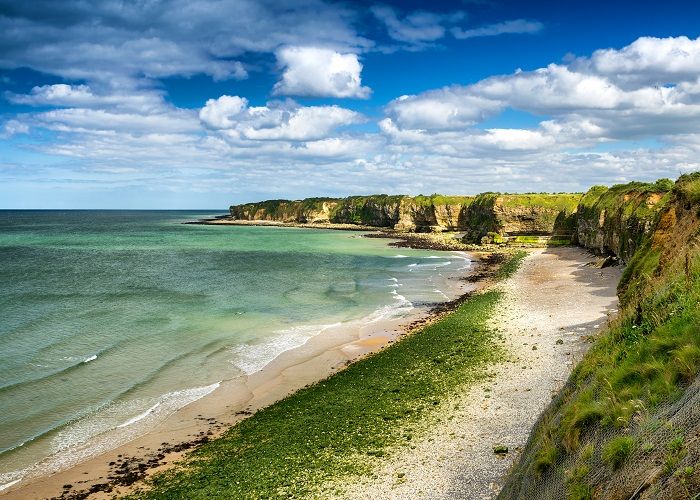 The cliffs of Pointe du Hoc stand on Normandy's Northwest coast overlooking the English Channel. Pointe du Hoc was the highest point on the Normandy coast that stood between Utah Beach and Omaha Beach. A large concentration of German artillery sat at the top of Pointe du Hoc. Allied troops braved heavy artillery fire and captured Pointe du Hoc after scaling its cliffs on D-Day.
Omaha Beach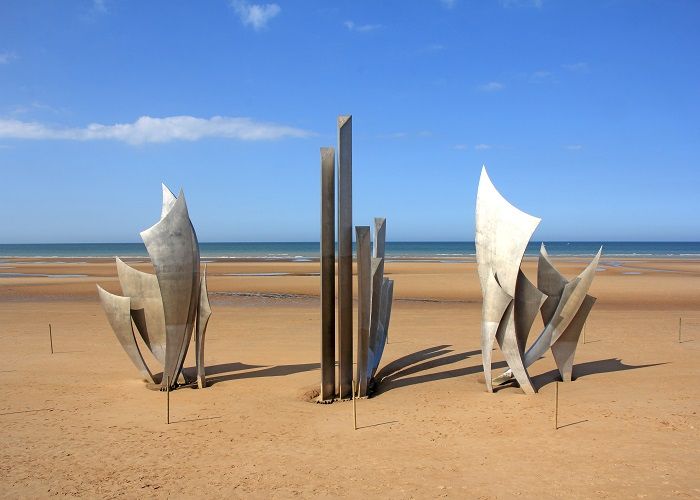 Omaha Beach is a 5-mile stretch of the Normandy coast located directly below the Pointe du Hoc and immediately facing the English Channel. This was one of two beaches invaded by American troops, the other being Utah Beach. U.S. forces faced the most resistance at Omaha Beach. The reported number of American casualties sustained at Omaha Beach ranges from 2,000-5,000. This is where young American troops, many still teenagers, disembarked from a landing craft and braved German artillery fire.
The Normandy American Cemetery and Memorial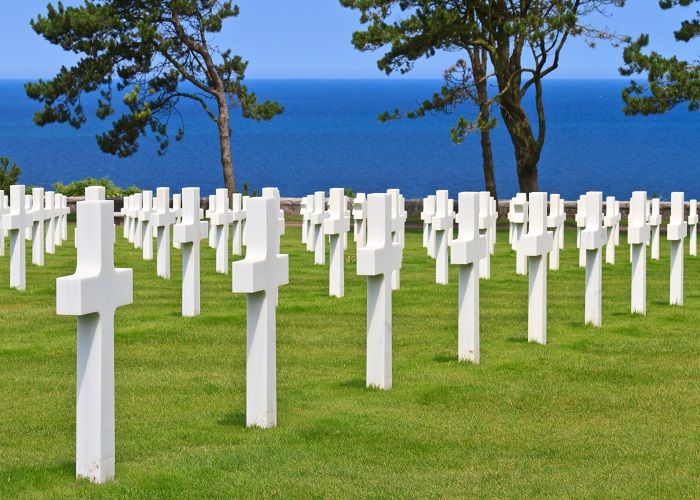 The Normandy American Cemetery and Memorial is the first American cemetery built on European soil. This World War II cemetery spans 172 acres and stands on a bluff overlooking Omaha Beach. The remains of 9,387 American military personnel are buried at the Normandy American Cemetery. Many resting in the cemetery lost their lives during the Normandy invasion.
Annual Visitors to Normandy
Today, Normandy is home to many World War II cemeteries, museums and memorials. Tourists and World War II enthusiasts alike visit Normandy each year to reflect on D-Day and the events of World War II. We offer a full day trip to Normandy from Paris that features visits to Omaha Beach, the Normandy American Cemetery and more. Above all, you'll experience the storied history of the Battle of Normandy and visit D-Day's important landmarks.
Our Normandy day trip may be very history heavy. If you're looking for some great family options while visiting Paris, our Le Marais food tour, Versailles Palace and our Louvre tours offer plenty of lighthearted family fun.
For more of France's dark history, we highly recommend exploring the Paris Catacombs on our skip the line Paris catacombs tour.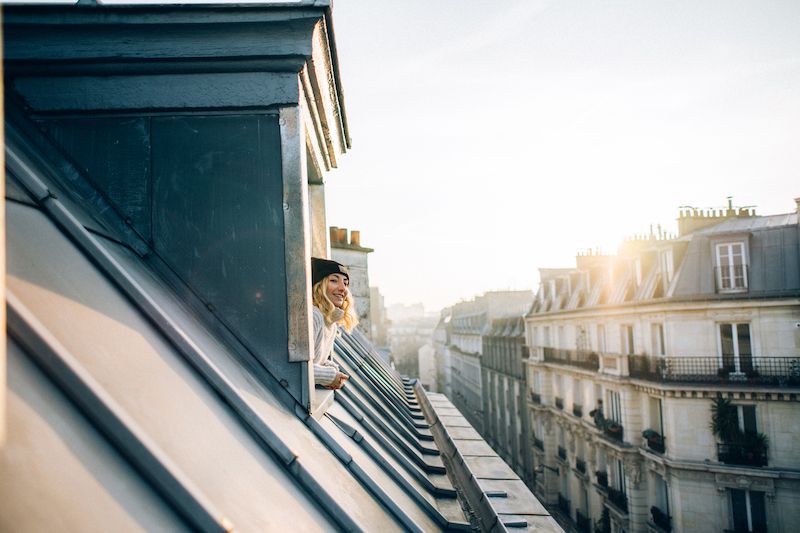 Find the best places to stay
Where to Stay in Paris
With a city as magnificent as Paris, it can be hard to find the perfect hotel at the perfect price. Explore the best hotels and places to stay in these incredible neighborhoods in Paris.
---
I Want More Paris!
Not sure what to do in Paris? Check out our step-by-step guide about how to do Paris in a Day. If you'd rather let us guide you, check out our Paris tours.
Parlez-Vous Francais? Learn some of the most important French phrases before your trip to Paris.