Looking for a structured way to experience Normandy and the WWII memorials of Omaha Beach? If you are in Paris it is definitely doable on a day trip and we've got a highly reviewed option with a great price. Here is how it works.
---
Pro Tip: Planning what to do on your trip to Paris? Bookmark this post in your browser so you can easily find it when you're in the city. Check out our guide to Paris for more planning resources, our top Normandy tours for a memorable trip, and if a Normandy tour is worth it.
A Guided Day Trip to Normandy from Paris
Traveling to Normandy to see the most important sites around the D-Day invasion of WWII is a must for history buffs. But you might not know what to see or how to get there. That's why you'll appreciate our day trip tour from Paris that helps you see it all without worrying about transportation.
This full-day trip from Paris to Normandy will capture the beauty of this French beach town and offer detailed descriptions of the region's historical significance. Visit Omaha Beach, the American Cemetery and even a cider house for a quick taste of local delicacies.
This day trip includes:
A professional English-speaking guide

Round-trip transportation from Paris to Normandy
Cider tasting and tour
Visits to Point du Hoc and Omaha Beach
Break for lunch on your own
What is D-Day? On this tour, you'll learn the many details of the day that became a turning point in WWII. D-Day took place on June 6, 1944, when Allied troops stormed the beaches of Normandy. D-Day began what we now know as the Battle of Normandy, which lasted for three months.
Now, we look back at D-Day and consider it the beginning of the end of World War II. This tour will provide the full scoop on the historical significance of Normandy, and even take you to a local cider house where you will be able to try some specialty drinks.
Not ready to book a tour? Find out if a tour of Normandy's D-Day beaches are worth it.
Pointe du Hoc
Your adventure begins in Paris where you will board a luxury coach and head North from Paris to Normandy The first stop your will be Pointe du Hoc, which is a scenic area with beautiful cliffs. Though the Germans took control of this area during WWII, the Allied forces made it their mission to seize control of these cliffs and take over the coastline.
As you stand atop the Pointe du Hoc cliffs overlooking the gorgeous beaches of Normandy, learn about the heroic acts that took place in the same spot. See true artifacts left behind from the war, including bomb craters and bunkers while your guide elaborates on the gritty details surrounding the Battle of Normandy.
Omaha Beach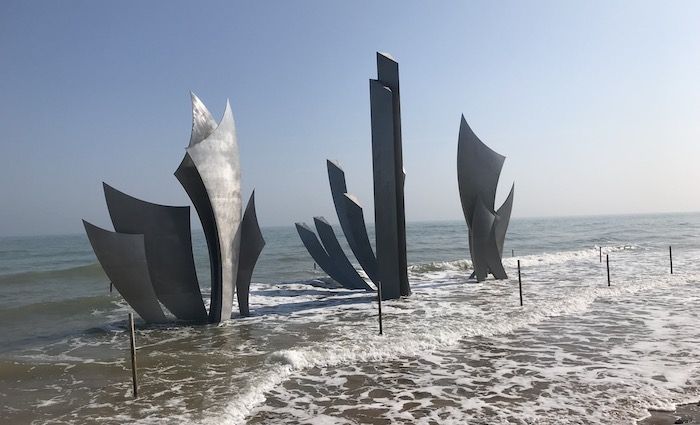 On D-Day, the allied troops stormed five different beaches. Out of these, Omaha Beach was the largest. Now a gorgeous seascape that's difficult to think ever involved militant activity, this beach serves as a reminder of the Allied troops' turning point in WWII.
Whenever you watch a film these days on WWII and the " storming of the beaches", this is where it actually took place. Thinking of of the film, Saving Private Ryan? The opening scene of that film took place here. Your guide will go over with you how the boats embarked and how that epic battle changed the western world into basically what it is today.
Cider Tasting and Tour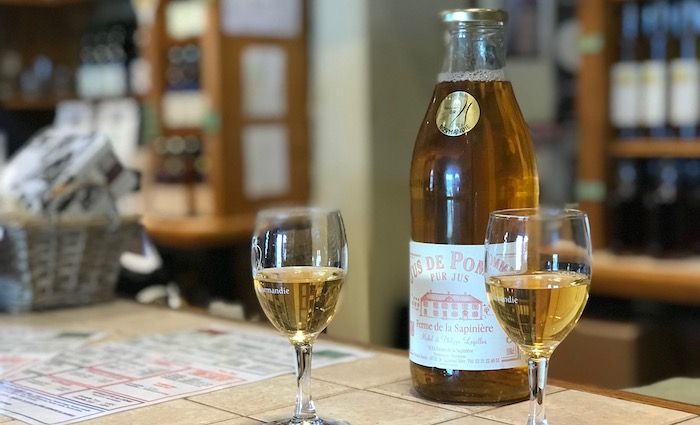 After a relaxing lunch break, you'll visit a local cider house for a tour and tasting of the local nectars. Normandy is renowned for its many varieties of French cider. This is due to the abundance of orchards in the region. There's no better way to experience Normandy than to drink the nectar of its signature apples.
With varieties of French cider including calvados and pommeau, there's no better way to experience Normandy's intoxicating lush green scenery than to partake in the gem of its thriving apple-growing industry.
Learn about the liqueur of the land and get a taste of some French delicacies. Specifically, you'll taste an apple brandy known as Calvados and another apple mixture called pommeau. Maybe even pick out a bottle to bring home with you to remember your fabulous Normandy day trip.
American Cemetery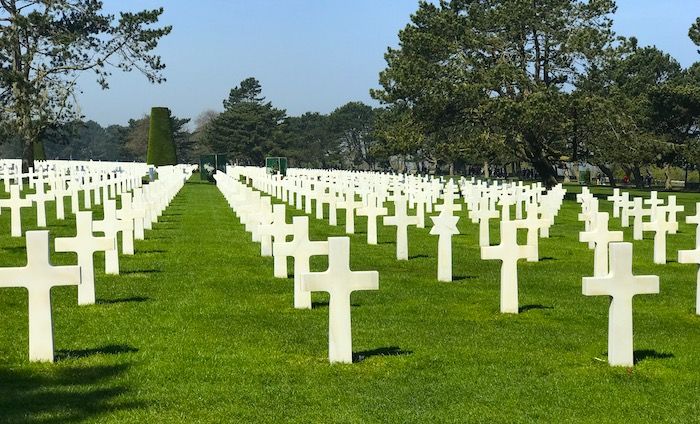 Your next and last stop will be the American Cemetery, one of the most recognizable cemeteries in Europe. The American Cemetery serves as the final resting place for many American soldiers who lost their lives in combat.
Covering over 170 acres of land, this burial site honors more than 9,000 American soldiers. Your expert guide will explain some of the heroic scenes that unfolded and where many American soldiers made the ultimate sacrifice. After visiting the cemetery, you will board your luxury coach again and head back to Paris, concluding a long and fulfilling day.
Not ready to book a tour? Find out how to visit the Normandy D-Day sites.