Mont Saint Michel is considered by many to be one of France's most breathtaking sights. Set in the mesmerizing bay where the regions of Normandy and Brittany merge, it has been listed as a UNESCO World Heritage Site since 1979. While the island is normally surrounded by large sandbanks, tourists mostly recognize Mont Saint Michel from photos taken when the tides are high and it becomes entirely surrounded by water, only accessible by the bay. The spectacular effect of the island and its abbey rising out of the water gives it a fantastic appearance that is simply hard to beat.
---
Pro Tip: Heading to Mont Saint Michel from Paris? Check out our guided day trip from Paris to Mont Saint Michel if you want to eliminate the guesswork and have a more memorable experience.
What Exactly is Mont Saint Michel?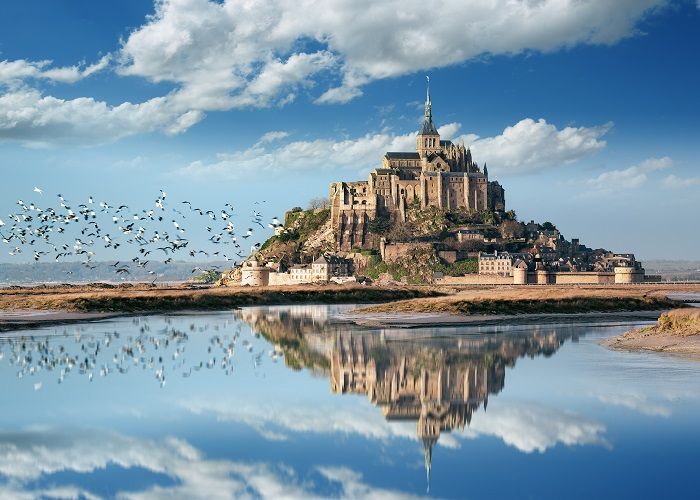 So why did Mont Saint Michel (also known as Le Mont Saint Michel) get so well known, and what's the story behind it? The island came to be what it is today early in the eighth century when a bishop of a nearby town claimed that the Archangel Michael convinced him to build a church on top of the island.
Soon after, it became a pilgrimage center and in 966 a Benedictine abbey was built there. Throughout the centuries, Mont Saint Michel has stood strong and only increased in popularity.
While not many visit it as a pilgrimage center today, people still come from around the world to admire its architectural beauty and unique setting.
Our Best Guided Tours of Paris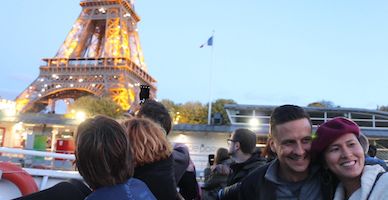 Likely to Sell out
Privileged Access Eiffel Tour with Champagne on the Seine
Sometimes the most amazing moments happen by chance. Other times, they are orchestrated by professionals. Our Eiffel tower tour cruises by the famed monument as it lights up and you drink champagne. After, you'll have tickets to enter the tower and ascend to the 2nd level with an elevator. Admissions included and we'll take care of the details… you simply pay and show up!





See Prices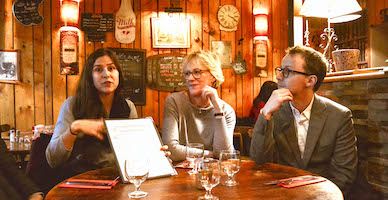 Top Selling
Le Marais Paris Food Tour with Champagne & Local French Food!
Embark on a culinary journey in Le Marais, one of the hippest neighborhoods in Paris. Enjoy a feast of French cheese, street food, boeuf bourguignon and crème brûlée, and more. This three-hour food tour combines the best of Paris' culinary heritage.





See Prices
Alright, I Want to Go! Now, How Do I Get There?
Unfortunately, getting to this amazing spot is not as easy as one would hope. There is no direct train to access Mont Saint Michel. From Paris, you can take trains to the cities of Caen or Rennes but then will have to take a bus or smaller train to get closer to the island. While it's possible, it will definitely take some time to organize and might be a little difficult if you're not a savvy traveler.
The easiest way to get to Mont Saint Michel from Paris when you're on limited time is with a tour group. Multiple tour operators run round-trip day trips from Paris to Mont Saint Michel, often with lunch and a guide/audio guide included. Visiting the island on a day trip doesn't allow you unlimited time to visit, but it will easily and conveniently get you there without you having to do much organizing. While Mont Saint Michel is an incredible place to see, the majority of visitors probably won't feel like they need more than a day or two to explore everywhere on the island, so a day trip is far from a bad option.
If you have the time, driving a car is another way to get to Mont Saint Michel. It's about a four-hour drive from Paris, although it can be longer depending on traffic. Visitor parking lots are available near the island, but you'll still have to take a shuttle there once you park – there is no tourist parking directly on the island.
What Is There to See?
The biggest attraction of Mont Saint Michel is Benedictine Abbey. Visitors can discover the history behind the abbey and admire its medieval architecture either with a tour or on their own. Adult tickets cost 10 euros for an individual visit. Besides the abbey, there are also many things to see on the island, including multiple museums, hotels, restaurants and boutiques. The most famous restaurant on the island is La Mère Poulard, which has been serving up fluffy omelets since 1888.
If you stop into some shops, you'll also find La Mère Poulard biscuits. These buttery, flaky biscuits are a perfect gift to take back home as souvenirs to friends and family, so think about grabbing some before you leave. Otherwise, the true magic of Mont Saint Michel simply comes from wandering its winding streets and soaking it all in.
There's no bad time to visit the island, although it does get very crowded during high season (mostly in the summer months). If you have the chance to spend the night on one of the island's hotels, we highly recommend it. But even if you're only able to visit for a few hours, we guarantee you won't regret visiting Mont Saint Michel, a gem that deserves to be on everyone's bucket list.
Check Out Our Best Versailles & Paris Louvre Tours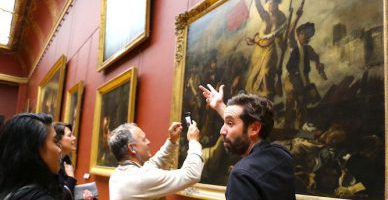 Top-Rated Tour
Royal Louvre Palace Tour with Mona Lisa & Crown Jewels
The Louvre is the largest art museum on Earth and the crowning jewel of Paris, which is why it's on everyone's bucket list. Don't be left out of an incredible opportunity! Join a passionate guide for a tour of the most famous artwork at the Louvre. Skip-the-line admissions included.





See Prices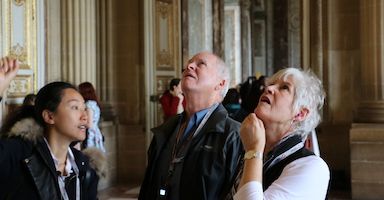 Likely to Sell Out
Skip-the-Line Palace of Versailles and Gardens Tour from Paris
Versailles isn't that difficult to get to by train, but why stress over the logistics? Meet a local guide in central Paris who will purchase your train tickets and ensure you get off at the right stop. Then enjoy a guided tour of the palace and the unforgettable gardens. Skip-the-line admissions included to the palace and gardens.





See Prices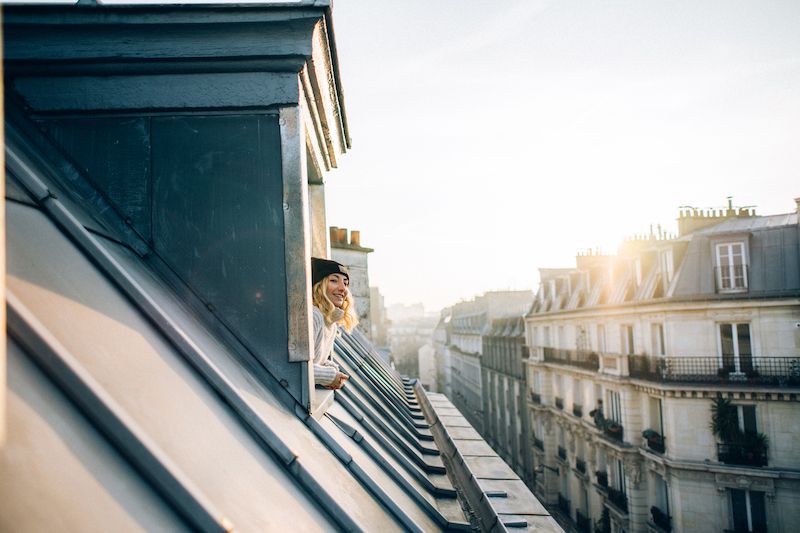 Find the best places to stay
Where to Stay in Paris
With a city as magnificent as Paris, it can be hard to find the perfect hotel at the perfect price. Explore the best hotels and places to stay in these incredible neighborhoods in Paris.
---
I Want More Paris!
Not sure what to do in Paris? Check out our step-by-step guide about how to do Paris in a Day. If you'd rather let us guide you, check out our Paris tours.
Parlez-Vous Francais? Learn some of the most important French phrases before your trip to Paris.