France is a beautiful and very diverse country, with lots of different landscapes to discover. If you're wondering what cities to visit on your next trip, let us help you decide with our list of the top spots to visit in France.
Pro Travel Tip: Looking to enjoy the best food in Paris? We recommend joining our Le Marais Food Tour and enjoy all of the local delicacies, including falafel, oysters and champagne
The Top 12 Places To Visit In France
If we're being honest, this was a hard list to create. France has so many interesting and alluring cities that it's hard to narrow them down. The twelve places we've included here will appeal to all types of travelers – those looking for history, good food, picture-perfect sites, big cities and small towns, and of course French wine. If you want to discover more about what makes people fall in love with France, read on!
12. Annecy and the French Alps
Nestled between snow-capped mountains and an incredibly picturesque lake, you'll find the city of Annecy. This is a location that is truly breathtaking year-round. Annecy is sometimes referred to as 'the Venice of the Alps' because of its picturesque old town, which has a canal running alongside its winding cobblestone streets. You'll find bright flowerpots lining the canal, farmers markets and plenty of charming restaurants as well, most offering regional specialties like raclette, tartiflette and fondue. This is the spot if you love melted cheese!
The town is relatively small and you'll be able to stroll through it within a day or two, but there's also plenty of outdoor activities to do in the area either on the lake or on the mountains, depending on the season (think paddle boarding, kayaking, hiking, skiing and more). From Annecy, you'll be only about an hour from Chamonix and Mont-Blanc, two of France's top destinations for skiing and snowboarding. The incredible charm of Annecy's old town, its proximity to the lake and the rest of the French Alps make this one of the top places in France.
11. Lyon
Even though Lyon is France's third largest city, many tourists sadly never stop here. Don't be one of them! Lyon has a great atmosphere, blending the charm of a smaller town with the excitement of a bigger city. The fact that many tourists skip this city is actually a plus for travelers who decide to visit, since it has a very authentic French feel to it and less tourist crowds.
Lyon is France's capital of gastronomy. The world's top chefs have been coming here to train for years! If you have the time and money to splurge we encourage you to try booking a spot at the iconic Paul Bocuse restaurant a bit outside of the city. While Lyon's food scene is diverse, the focus is still on classic, rich and rustic French food. You can't leave the city without eating at a bouchon, a traditional restaurant serving Lyonnaise food such as sausage or quenelles (creamed fish or meat).
Besides food, Lyon has tons of interesting things to see. It's home to the oldest Roman theatre in France, a beautiful basilica located on a hilltop, multiple art museums and a charming old town. This is one of the most underrated places in France and definitely worth a few days of your trip!
10. Alsace
Alsace is the region bordering the German border, in northeastern France. Cities in this region are distinct because while they are definitely French, visitors will notice certain German influences. The capital of the region is Strasbourg, followed by the city of Colmar. Strasbourg has an amazing cathedral, which is officially the sixth-tallest church in the world! Visitors can climb partly up to the top (330 steps) for a great view. These two cities are also great stops if you're visiting France in December, as they are famous for their Christmas markets.
The cities of Alsace are known for their colorful and picturesque half-timbered houses. If you have extra time to spend here, there are dozens of idyllic villages nearby, including Riquewihr and Ribeauvillé, two towns that inspired the village in Disney's Beauty and the Beast movie. This area is a true Instagrammer's dream! You can also try the Alsace wine route, a stretch of about 100 miles (170km) which will lead you on wine tasting stops to savor Riesling, Pinot Gris, Pinot Blanc and more. To top off your day of drinking, you'll find lots of Alsatian restaurants scattered around, serving sauerkraut, sausages, flammeküeche (a sort of bacon and onion flatbread) and more.
9. Champagne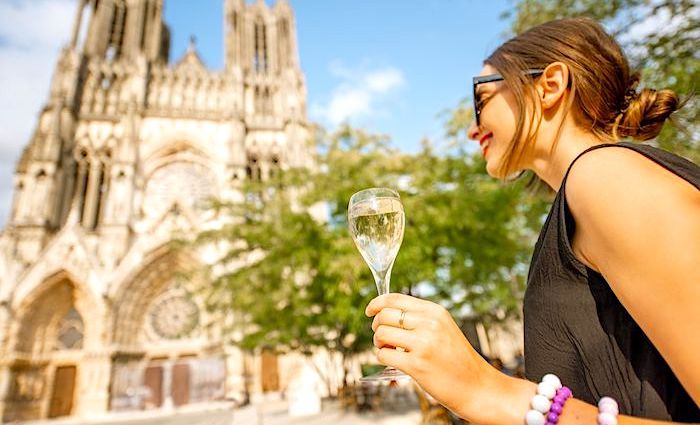 Champagne is one of the most famous beverages in the world, so why not make a stop to see where it comes from? Reims is generally considered the capital of the region, with the city of Épernay following close behind. Both of these cities are fairly small, with a more quaint vibe. Reims features a breathtaking cathedral which is one of the most famous in French history, since it's where more than thirty of France's kings were crowned.
Across the region, you'll find hundreds of champagne houses. It's possible to reserve tours and tastings with many of them, where you can not only taste some bubbly but also discover the secrets of champagne's production. A great way to visit the Champagne region is with our Day Trip from Paris to the Champagne Region. We set up all the planning and transportation so all you have to worry about is drinking champagne!
8. Saint-Malo and Brittany
The Brittany region (Bretagne in French) is located in northwestern France. While it tends to get overshadowed by Normandy, which is just north of this region, Brittany is well worth a visit and is one of our personal favorite regions of France.
Brittany is famous for its rugged coastline, and if you have the chance to go anywhere in this area we highly recommend the city of Saint-Malo. This port city, which played an important role in French history due to its strategic location, is popular with both French and foreign tourists. The old part of town is surrounded by a large, medieval-style wall, so visitors can walk around the entire city with a view of the beach. The town is incredibly picturesque, and seafood lovers will enjoy the variety of fresh fish and shellfish available. History buffs will also find plenty of interesting things to see and do in Saint-Malo, like viewing the tomb of explorer Jacques Cartier located in the cathedral, or learning about Saint-Malo's almost total destruction in World War II.
If you get tired of staring at beautiful coastline, you can always visit Dinan, a city also located in Brittany but further inland. Known for its half-timbered houses, medieval ramparts and cobblestone paths, certain streets in Dinan are perhaps some of the most picturesque you will find in France.
7. Burgundy
Burgundy (Bourgogne in French) is by far one of the best locations in France for wine lovers to discover. It's also a top spot for those who love classic French food. This is the region where some of France's world famous dishes come from, such as escargots (snails), coq au vin, beef bourguignon, and even mustard (Dijon mustard, of course)!
Dijon and Beaune are the two best cities to visit in the region. Dijon is the capital of Burgundy and is much larger. Beaune, on the other hand, is smaller and more charming. Both offer a variety of things to see. If you come to Burgundy, though, we highly suggest going outside of the cities to explore vineyards and wineries. The two main grape varieties grown here are Pinot Noir and Chardonnay, although there are others like Aligoté, described as the "other" white grape of Burgundy. While you might associate Burgundy with expensive wine, there are plenty of small or family-owned growers in this region offering tasty and affordable bottles.
We recommend Burgundy if you're all about wine and food, want a classic French vibe, and prefer a more low-key location than big cities like Paris and Bordeaux.
6. Loire Valley
Known as the Garden of France, the Loire Valley is guaranteed to enchant travelers with its castles, wine and charm. There are more than three hundred castles (chateaux) in the Loire Valley! They vary in style and size, many dating back to the 17th and 18th centuries. The largest and perhaps most magnificent castle is the Château de Chambord, featuring more than 400 rooms. Other popular ones are the Château de Chenonceau and the Château d'Amboise, where Leonardo da Vinci is buried.
Tours is one of the main cities in the Loire Valley, with a charming medieval old town, and is a great base for travelers wanting to discover castles or vineyards. The Loire Valley's main grape varieties are Sauvignon Blanc, Chenin Blanc, Melon de Bourgogne and Cabernet Franc. This is a great destination if you like to combine history and relaxation!
5. Bordeaux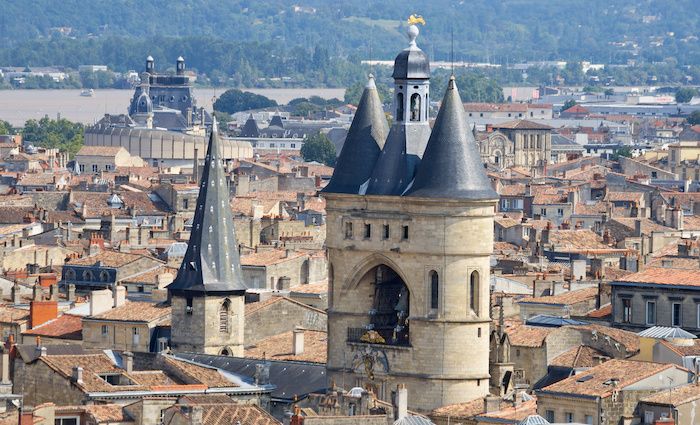 Sometimes referred to as the Petit Paris, or Little Paris, Bordeaux is the sixth biggest city in France. Most visitors probably know this city because of its world famous red wine. There's lots of things to see in the city, including multiple monuments and a cathedral. There's also the Cité du Vin, a modern and interactive wine museum, and a nearly thirty-acre park.
Another great thing about Bordeaux is that it's possible to take multiple day trips from the city. Saint-Émilion, a quaint medieval town surrounded by vineyards, is popular with wine lovers. Bordeaux is also not very far from the beach, making Arcachon, a seaside resort town, another popular day trip. You can also visit the nearby Dune du Pilat, Europe's highest sand dune.
Bordeaux is a must for travelers who love wine and enjoy a dynamic city vibe.
4. Normandy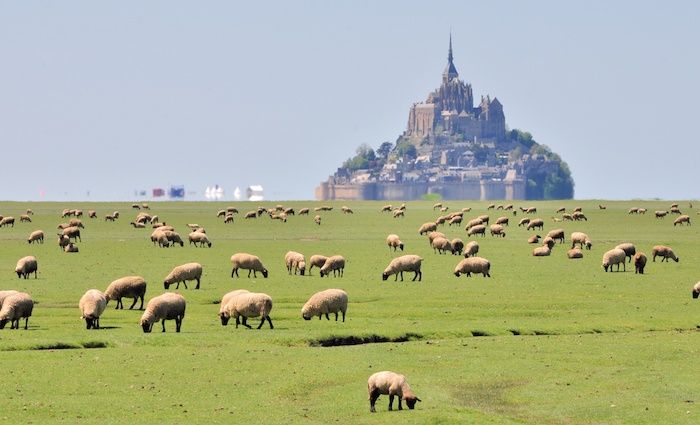 Normandy is a perfect choice for travelers who want to combine seeing French countryside with history. As many know, Normandy was the scene of the heroic Allied invasion on D-Day, June 6th, 1944. Today, it is possible to visit the D-Day beaches, including the Omaha and Utah beaches. Standing at the site of the invasion is a touching moment that most visitors say they will never forget. We also recommend visiting the Normandy American Cemetery that honors the graves of over 9,000 American troops, most of whom lost their lives in the D-Day landings and ensuing operations. Our Day Trip to Normandy from Paris will take you to these places and more.
Besides World War II history, Normandy offers great natural sites and culture. This region is famous for apple cider, and there's actually an apple cider tasting route visitors can follow. It's also one of France's biggest cheese-producing regions. Those looking for calm and quiet will love driving through the Normandy countryside, which boasts green fields and cows year round. Rouen and Honfleur are two fantastic cities in this region, and the Cliffs of Étretat are a must for nature lovers. The infamous Mont-Saint-Michel Abbey is also located right off the coast of Normandy. There's enough to see here for weeks!
3. The French Riviera
Ah, the famous Côte d'Azur! Lining the southeastern coast of the Mediterranean Sea, the French Riviera regularly welcomes movie stars and millionaires, and you can join them! Its most famous cities are Nice, Cannes, Antibes, and Saint-Tropez. This is the ideal place in France for those who want a beach vacation. The great weather and warm water of the Mediterranean can't be beat.
Nice is usually the base for most visitors in this area. It's important to know that while the French Riviera has mesmerizing views and a relaxed vibe, you won't find quite the amount of historical monuments here like you will in other parts of France. Time in the French Riviera is best spent enjoying the sun with a glass of rosé or gelato, tanning at the beach or strolling the local markets. Of course, if you enjoy a party scene or have money to splurge, you'll have a wide array of options available too!
2. Aix-en-Provence and its surroundings
Provence is a true dream destination for many travelers. While the area is known for its great weather like the French Riviera, here you'll find a much more rustic and traditional vibe. Colorful yellow and orange buildings line the streets, many covered with blue shutters that seem to come straight out of a movie set. In the city of Aix-en-Provence, food and flower markets are commonly set up in the old town district. Dozens of fountains are spread throughout the city (it's known as the City of a Thousand Fountains).
While Aix-en Provence gets our vote as the top city in the area, the general region of Provence is fantastic. Avignon is another great city to visit. And if you happen to be visiting in July, you'll be able to visit the infamous Provence lavender fields, a truly spectacular sight. Provence is also known for its hilltop villages. While these are a bit more difficult to access, they are well worth the drive. This is one of our absolute favorite parts of France for its culture and atmosphere!
1. Paris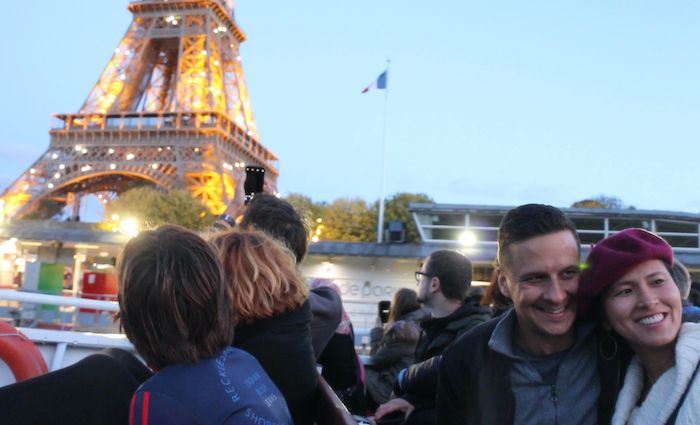 Paris, the capital of France, is undoubtedly the top place to visit in the country. Even if you're not a fan of big cities, the history, architecture and monuments in Paris can be appreciated by almost anyone. Top sites include the Eiffel Tower, which you can combine with a Seine River cruise on one of our tours, the Arc de Triomphe and the Notre-Dame Cathedral. Paris also has over 130 museums, including the Louvre and Orsay museums. And don't forget, from Paris you're only a short train ride away from the jaw-dropping Palace of Versailles, the former home of France's monarchy.
The city has twenty distinct neighborhoods, called arrondissements. There's something for everyone, from some of the best shopping in the world to street art, parks, cute cafés and three star Michelin restaurants. You'll never run out of things to do and see in Paris! If you have the opportunity to visit just one place in France, this is it.