Auguste Rodin, the French artist, is often referred to as the first modern sculptor. His artistic philosophy and process were radical to late-19th- and early-20th-century viewers and critics. Since he challenged tradition in many ways, his work was often controversial. Now, his sculptures and museum in Paris are some of the most visited in the city! Before your visit, take a few minutes to learn more about the man behind The Thinker and The Kiss.
---
Pro Tip: Heading to the Musée Rodin in Paris? Bookmark this post in your browser so you can easily find it when you're in the museum. Check out our Paris Museum tours for a memorable trip to the opulent museum-house, our Paris Guide for more resources, and the top artworks to see at Musée Rodin.
Who Was Auguste Rodin and Why is He So Famous?
The French sculptor who created The Kiss and The Thinker was anything but a typical Parisian artist. Most successful artists of the late 1800s in Paris went to the prestigious art school, the École des Beaux-Arts (School of Fine Arts). However, Rodin did not.
In fact, according to Rodin expert Gilles Néret, the artist was actually turned down three times when he applied. Instead, he learned the hard way: apprenticing for established artists and basically working his way up.
Rodin is best known for his sculptures of the human figure. He excelled at depicting the extreme emotions of his subjects. He drew his inspiration from different artistic and literary sources. For instance, Néret also notes that Dante's Divine Comedy, Baudelaire's poetry, and Michelangelo's sculptures were major sources of inspiration.
In this article, I'll highlight some of the most significant milestones, moments, and artworks in the life and career of one of the most important sculptors of the past two centuries.
Not ready to book a tour? Find out how to visit the Musée Rodin.
Get to Know the Real Auguste Rodin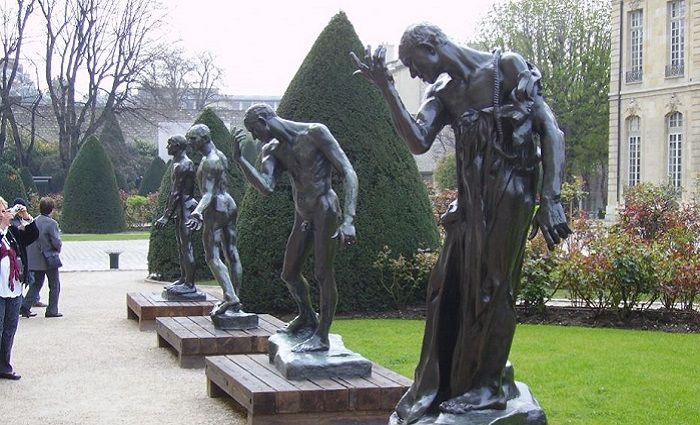 Rodin was the son of working-class parents. According to Néret, his father was a police inspector and his mother a former seamstress. At age 13, he enrolled in a decorative arts school, however, it was rather old-fashioned with its emphasis on 18th-century art. Fortunately, he had a famous teacher (a successful artist named Antoine-Louis Barye) who was known for his dramatic depictions of animals.
After completing his studies with Barye, Rodin applied for admission to the École des Beaux-Arts—the premier art school in Paris at the time. Graduating from there would be an immediate boost for a young artist's career, so naturally he applied!
The school required aspiring students to submit artworks with their applications for admission. Rodin submitted artworks three different times. Each time, the school rejected his sculptures.
Disappointed but determined, Rodin changed paths. According to art historian Peter Schjeldahl, he took up work as an apprentice in the studio of a successful sculptor, Albert Carrier-Belleuse. Unfortunately, he barely made ends meet, not to mention little time and money to create work of his own.
Still, he submitted sculptures to the yearly Salon, which was the important state-sponsored art exhibition. The Salon jury's panel twice refused his submissions.
The Lifelong Love Affair of Rodin and Rose Beuret
Rodin spent most of his 20s struggling financially. But though poor in money, he grew rich in love. In 1864, he met Rose Beuret and the couple moved in together—highly scandalous at the time since they weren't married.
That same year, their son, Auguste Beuret was born. Rose remained Rodin's lifelong companion through drama, poverty, unhappiness, and even war. She also, however, shared in his success, which didn't come until the artist was in his 40s.
Rodin in Brussels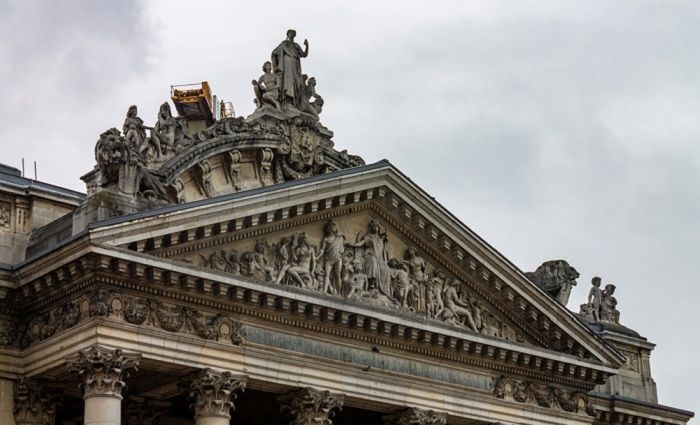 Incredibly, the hard times in Paris wrought by World War I didn't necessarily translate to hard times for Rodin. Instead of struggling financially in Paris, he accompanied mentor Carrier-Belleuse to Brussels in 1871 to work on a new project for the city's new stock market building: the Bourse.
According to Néret, Rodin could be difficult to work with. That seems to have been the case with him and his teacher as Carrier-Belleuse and Rodin soon parted ways. However, Rodin found a different sculptor to work with and the Bourse project continued.
The young sculptor and his new partner, Joseph Van Rasbourgh, had a much better working relationship. Their depictions of allegorical figures representing Asia and Africa became the highlights of the overall decoration of the Brussels Bourse.
Ultimately, Rodin launched his career in Brussels rather than Paris. He made other sculptures while in Belgium and his early style, explains Néret, was more traditional than his mature style that you're likely to recognize the most.
Success in Paris at Last!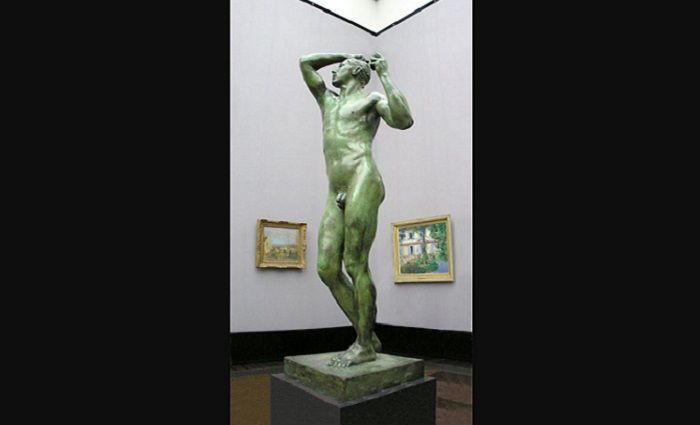 Incredibly, Rodin was in his 40s when he finally achieved critical and financial success. As Peter Schjeldahl notes, he began some of his most important and memorable work in that decade—although he sometimes failed to finish it. In fact, he was notorious for taking far too long to complete artistic projects.
Even worse, he never finished some projects, at least not the final bronze casts. Be that as it may, people had begun to recognize his genius as a sculptor. As a result, Rodin received several important and lucrative commissions such as The Gates of Hell and The Burghers of Calais, which I will tell you more about below.
Rodin produced some brilliant portrait sculptures during the 1880s. At long last, the Paris art establishment had accepted him and his often-radical art! Additionally, he was invited to exhibit some of the portraits at a number of the Salon exhibitions in the 1880s. Yes, those same Salons that had rejected him all those years ago.
What had changed? Let's backtrack just a little to see how his artistry evolved with a trip to the land where Michelangelo, the greatest sculptor of them all, left his mark on the world of art.
Not ready to book a tour? Discover the top artworks to see at Musée Rodin.
Rodin, Michelangelo, and Italy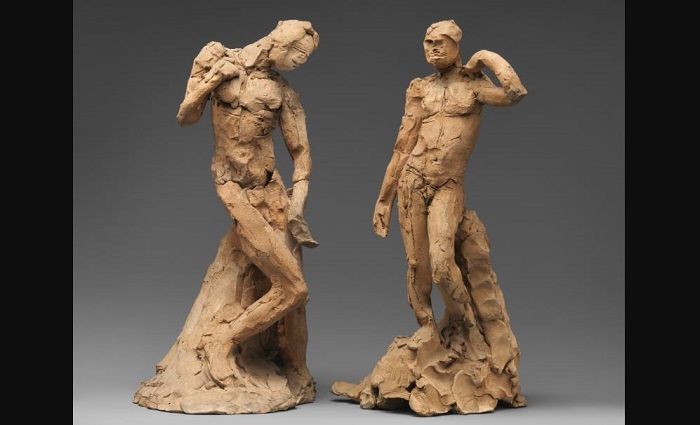 Rodin spent a month or so in Italy in 1876. He fell in love with artworks by the Italian Renaissance greats, Donatello and Michelangelo, and often made sketches and small clay sculptures based on their art. Thus, Rodin adapted features of their styles, such as poses, to his own work.
Additionally, Rodin stood in awe of those many ancient Greek and Roman sculptures found in Italy, which also inspired him. Throughout his life, he acquired thousands of ancient sculptural pieces.
In fact, notes Schjeldahl, his idol from antiquity was a sculptor named Phidias. It was Phidias who created the sculptures for the Parthenon in Athens. For Rodin, his ancient predecessor's work was the ultimate model for his own sculpture. A bit ironic since many have called Rodin the Michelangelo of our time.
The Age of Bronze: Rodin's First Masterpiece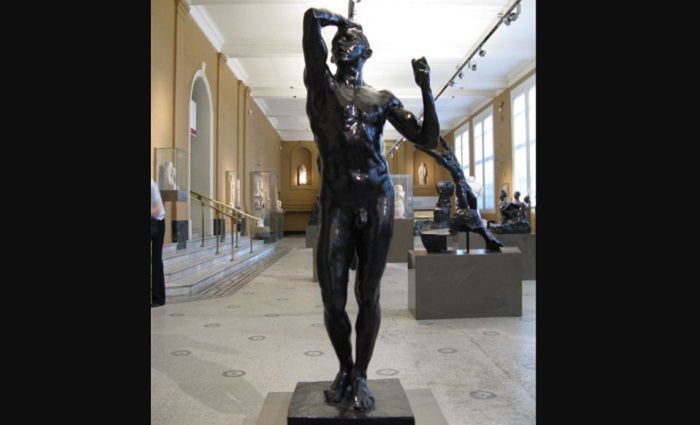 The year before his trip to Italy, Rodin had begun work on a statue that evoked the qualities of the classical and Renaissance artworks he admired. Thus, explains Néret, The Age of Bronze was born. Rodin first created a plaster version of this sculpture. Originally, he called it Le Vainçu (The Vanquished One).
He exhibited the artwork in Brussels and then submitted it to the Paris Salon in 1877. Luckily, this time the judges accepted it! Rodin was over the moon with joy. Afterwards, he changed its title to The Age of Bronze in reference to the sculpture of the ancient world. After this great victory, Rodin was able to return to Paris in triumph—having left in relative obscurity.
The Most Famous Sculptures By Rodin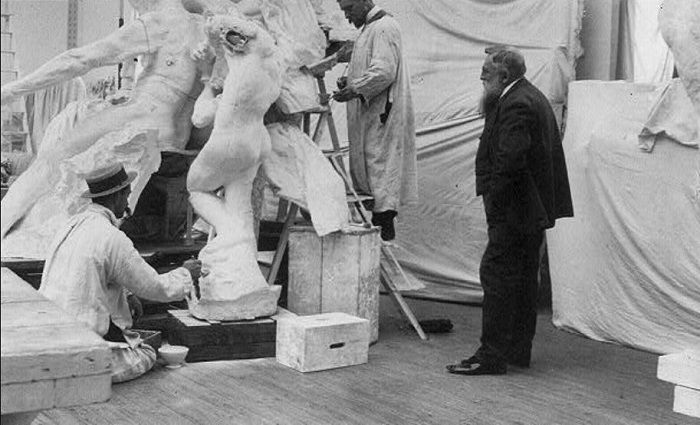 1880 marked the year of Rodin's ascendance to artistic success. From that time forward, his career spanned nearly four decades where he produced numerous sculptures in clay, plaster, stone, and bronze. He even wrote a book about French cathedrals, whose architecture he held in the highest regard.
Among all of Rodin's sculptures, however, there are several exceptionally famous pieces. I'll tell you a little bit about them, including explaining why they're so important and why you should see them. When you're in Paris, it's absolutely worth visiting the Rodin Museum to see these breathtaking sculptures for yourself.
The Gates of Hell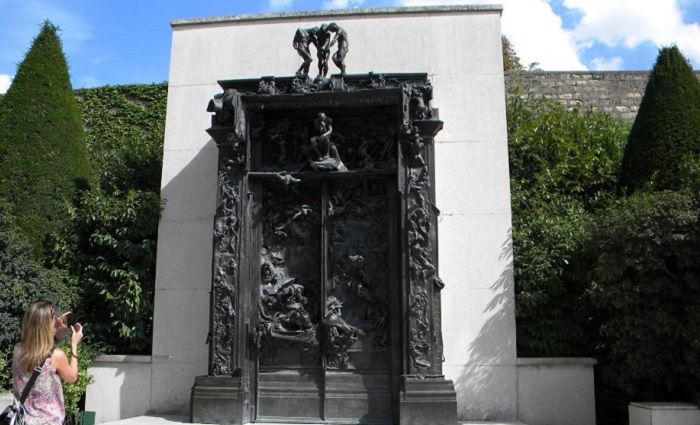 Rodin received a commission to sculpt a great set of bronze doors in 1880. More accurately, the project called for a grand portal for a new Museum of Decorative Arts. The city planned to construct the new museum on the site where the Musée d'Orsay is now located.
Not surprisingly, the artist turned to one of his greatest sources of inspiration, the Italian writer Dante Alighieri. Dante is famous for his great work, The Divine Comedy, which he wrote in 1320. The contract stipulated that Rodin would complete the project by 1885. However, Néret tells us that the artist actually missed the deadline!
This brilliant work includes over 200 figures, according to the Philadelphia Museum of Art. What's interesting is that the design changed many times. Moreover, some of the figures Rodin designed for The Gates of Hell appear in the huge artwork and are also independent sculptures.
In fact, he originally created The Thinker and The Kiss to be part of this extraordinary 21-foot-high portal. Instead, you'll find them displayed on their own to admire as stunning pieces in their own right.
After all of that work, Rodin not only missed the 1885 deadline but he never cast the model in bronze before he died. Rodin scholar Camille Mauclair writes that the artist constantly revised the clay versions of the figures for The Gates of Hell.
As a result, the composition would dry and crumble. Frustrated, he eventually produced plaster models. In fact, you can see a full-size plaster plaster model at the Musée d'Orsay in Paris. The Rodin Foundation did not cast the complex artwork in bronze until after Rodin's death.
The Thinker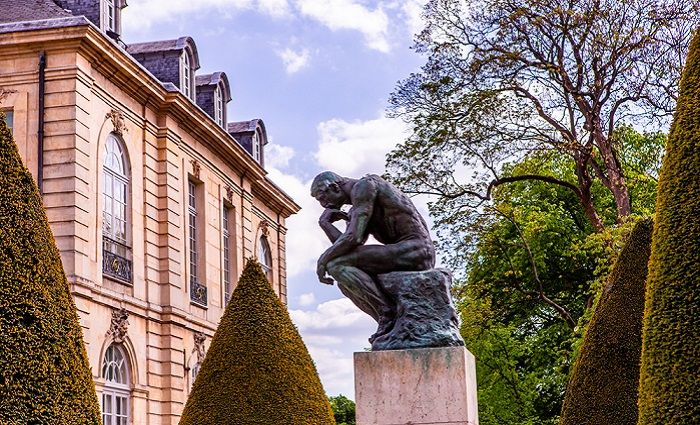 Probably Rodin's most famous sculpture, The Thinker, got its start on The Gates of Hell. The artist gave him a prime spot on the half-moon-shaped portion of the composition above the door. Originally, though, he titled the piece The Poet.
According to Néret, it was a portrait of his idol, Dante. In the earliest conception of this enduring artwork, the figure is a damned soul. His pose is reflective of him engaging with his own inner turmoil. In 1888, Rodin exhibited an independent sculpture of The Thinker; then, in 1904, he made a life-size version of it.
The Kiss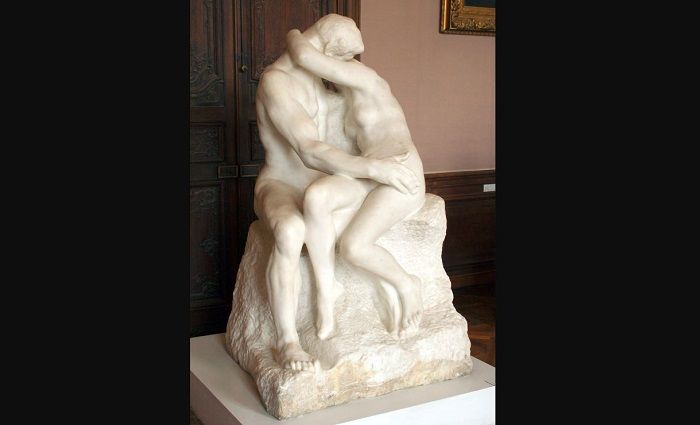 The Kiss is Rodin's other most recognizable sculpture. The French state commissioned him to make this full-size sculpture in 1888. Like The Thinker, this work originated with The Gates of Hell. This embracing couple were Paolo and Francesca—two characters from Dante's Inferno.
In the story, the couple have been condemned to hell. Fortunately, they seem happily distracted. Unsurprisingly, Rodin didn't finish carving this sculpture until 1898, and as Mauclair notes, he didn't even like it! In fact, he called it a "huge knick-knack."
The Burghers of Calais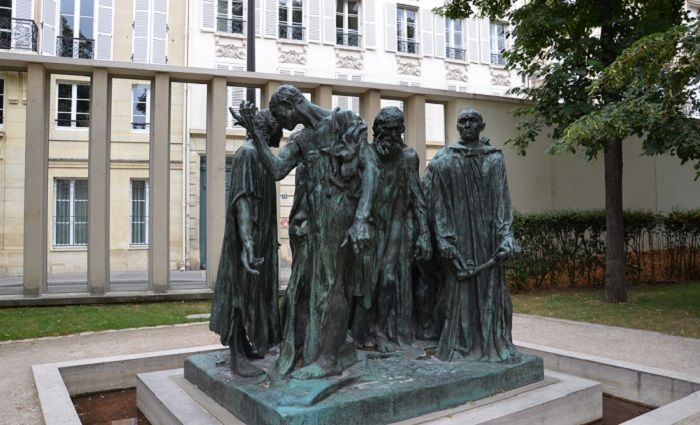 After securing the commission for The Gates of Hell, the city of Calais in northern France hired Rodin to make a public monument. The City Council of Calais wanted to pay tribute to one of its heroes, a man named Eustache de Saint-Pierre.
Néret explains that Saint-Pierre and five other important citizens handed themselves over to King Edward III of England in exchange for lifting his siege of the city. The episode took place in the 14th century, but the theme was relevant to contemporary France. Specifically, the council hoped the monument would raise citizens' morale following the devastating Franco-Prussian War of 1870–1871.
Once again, Rodin took his time. He signed a contract on January 28, 1885 then spent an entire decade working on The Burghers of Calais. Néret asserts that it is one of the artist's most emphatically modernist works.
One of the most effective aspects of the piece is the way Rodin emphasized the distraught emotions of the six men who were proceeding toward their deaths. Fortunately, Edward's wife interceded and the men were not executed after all!
Our Best Guided Tours of Paris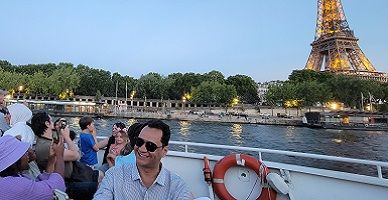 Likely to Sell out
Privileged Access Eiffel Tower Night Tour With Seine River Cruise
Sometimes the most amazing moments happen by chance. Other times, they are orchestrated by professionals. Our Eiffel Tower tour takes you on a cruise down the Seine River for incredible views of Notre-Dame and the Eiffel Tower. Champagne included, of course. Then you'll be guided to the Eiffel Tower, skip the long lines, and head up the elevator to the second floor for a night to remember.





See Prices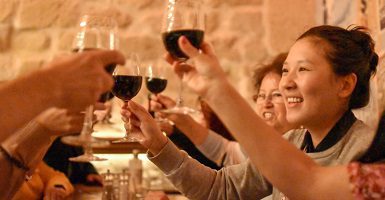 Top Selling
Ultimate Taste of Paris Food Tour in Le Marais
Embark on a culinary journey in Le Marais—one of the hippest neighborhoods in Paris. Most food tours in Paris offer cheese and wine, but we include a full, sit-down meal! Enjoy a feast of French cheeses, oysters, street food, boeuf bourguignon, crème brûlée, and more. This 3-hour food tour combines the best of Paris' culinary heritage and you won't find a better deal out there!





See Prices
Not ready to book a tour? Check out our best Paris tours to take and why.
Personal and Professional Controversy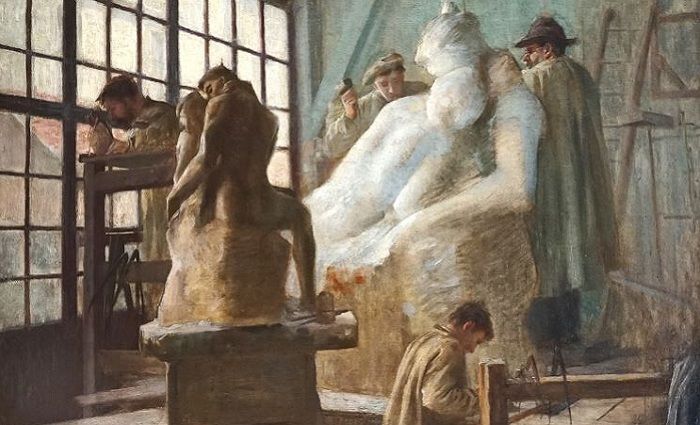 Controversy seemed to follow Rodin like a dog nipping at his heels. For one thing, he was notoriously negligent when it came to honoring contracts. As noted above, he often finished commissioned works years or even decades later. Sometimes he never finished them at all.
For another thing, the artist was constantly challenging the conservative artistic guardians of tradition. In particular, his portraits of French heroes such as the writers Victor Hugo and Honoré de Balzac stirred up enormous controversy. That's because neither portrait was made in the smooth, realistic academic style.
Instead, Rodin left them rough and unpolished. As Néret points out, Rodin desired most to convey the character and emotions of a subject rather than simply their outward appearance.
The Tragic Love Affair Between Rodin and Camille Claudel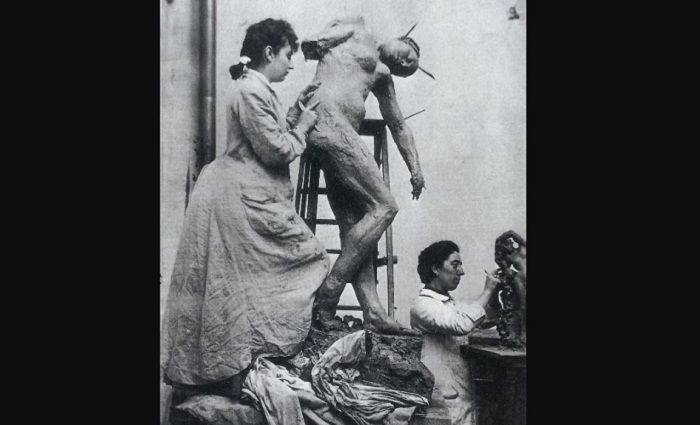 In the 1880s, Rodin's success meant he could hire studio assistants rather than doing all of the work himself. One of the assistants he hired in 1884 was a young sculptress, Camille Claudel. Among other duties, Claudel worked on difficult portions of sculptures such as hands and feet, including on The Gates of Hell.
As Rodin trained her, the two developed an intimate and professional relationship. Rodin deeply admired her work and there is still a great deal of controversy regarding the nature of their collaboration.
Claudel biographer Odile Ayral-Clause specifically notes that the assertion that Claudel was Rodin's muse and he her mentor is inaccurate. Rather, she argues, it was ultimately an exchange of equals—at least professionally.
The tempestuous romantic relationship between the two sculptors was complicated by Rodin's refusal to leave Rose Beuret. By the early 1890s, the love affair had become volatile as Claudel's mental health deteriorated. Rodin began to avoid her altogether and moved with Beuret to his home in Meudon outside of Paris in 1893.
It was not an easy time to be a woman artist. Claudel had received her artistic training outside of the academic establishment since women weren't admitted to the École des Beaux-Arts or any other art schools. However, her teachers, critics, and other artists recognized her great talent, notes Ayral-Clause.
She achieved some success but not nearly to the extent of Rodin's success. So, her resentment grew and was compounded by her resentment of Rose Beuret.
Add to that her mental instability, and eventually Claudel seemed to have broken. Rodin separated from her permanently. Ultimately, Claudel's family committed her to a mental asylum where she lived out her days.
Though their affair didn't last, their works together certainly did and you can find them at Paris' Rodin Museum.
Not ready to book a tour? Find out how to visit the Musée Rodin.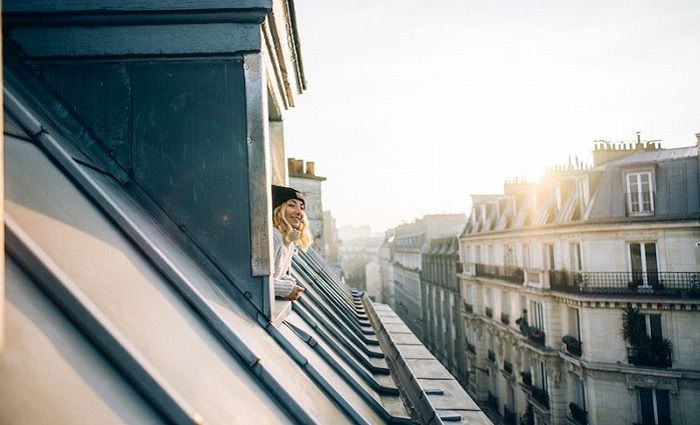 Find the best places to stay
Where To Stay in Paris
With a city as magnificent as Paris, it can be hard to find the perfect hotel at the perfect price. Explore the best hotels and places to stay in these incredible neighborhoods in Paris.