When you picture yourself at the Eiffel Tower, one of the most famous monuments in the world, you probably picture a romantic visit with stunning views, not an adrenaline-filled leap off, hundreds of feet in the air.
However, a zip line once let you do just that for a brief time in 2019.
Photo: hawryllko via Instagram
---
What is the Eiffel Tower zip line?
Perrier, the French mineral water company, installed a zip line off the second floor of the Eiffel Tower in celebration of the French Open, as well as the Eiffel Tower's 130th birthday. A similar zip line was set up in honor of the tennis tournament in 2017 but was only open for a week. In 2019, daring visitors had nearly two weeks to check out Paris's skyline while airborne.
The zip line, titled the "Perrier Smash," begins 377 feet off the ground, starting on the second balcony of the Eiffel Tower, spanning the Champ de Mars, and ending outside the École Militaire on the opposite side. It is 2,626 feet long and riders can travel up to 55 mph, resulting in an exhilarating one minute ride.
Our Best Guided Tours of Paris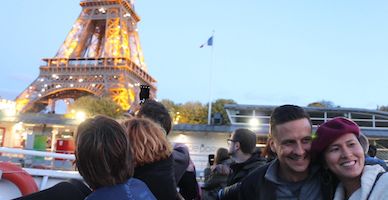 Likely to Sell out
Privileged Access Eiffel Tour with Champagne on the Seine
Sometimes the most amazing moments happen by chance. Other times, they are orchestrated by professionals. Our Eiffel tower tour cruises by the famed monument as it lights up and you drink champagne. After, you'll have tickets to enter the tower and ascend to the 2nd level with an elevator. Admissions included and we'll take care of the details… you simply pay and show up!





See Prices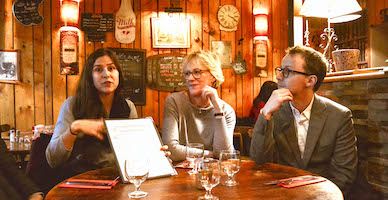 Top Selling
Le Marais Paris Food Tour with Champagne & Local French Food!
Embark on a culinary journey in Le Marais, one of the hippest neighborhoods in Paris. Enjoy a feast of French cheese, street food, boeuf bourguignon and crème brûlée, and more. This three-hour food tour combines the best of Paris' culinary heritage.





See Prices
How to get tickets to the Eiffel Tower zipline
If this thrilling, once-in-a-lifetime experience sounds right up your alley, you may be wondering how could you join in on the fun.
While tickets for the Eiffel Tower zipline were free, they were extremely limited. There were only 260 rides available and tickets were mainly available through a lottery on Perrier's Instagram. A limited number of tickets were also available for on-site drawings. Ticket drawings ended on June 9, 2019. The zip line was open until June 11.
Other ways to visit the Eiffel Tower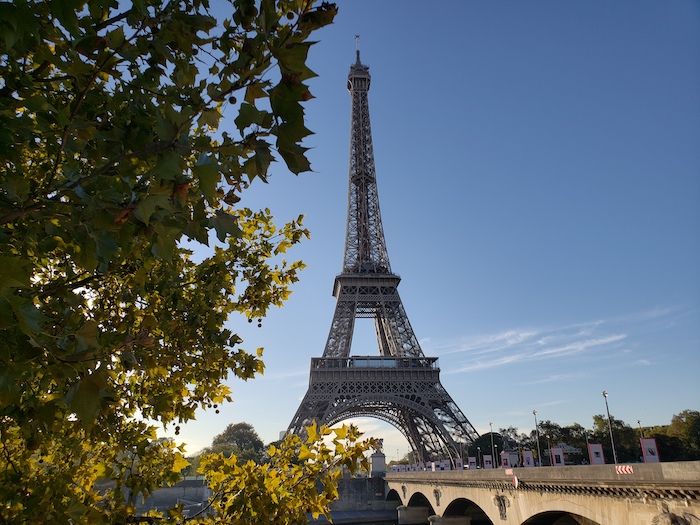 If you weren't lucky enough to get a ticket to the Eiffel Tower zip line (or the idea of sailing hundreds of feet above Paris freaks you out) the monument is still open as usual and you can still experience the tower's stunning views with a regular ticket. If you're looking for a truly magical experience, join us on our Eiffel Tower night tour with Champagne on the Seine.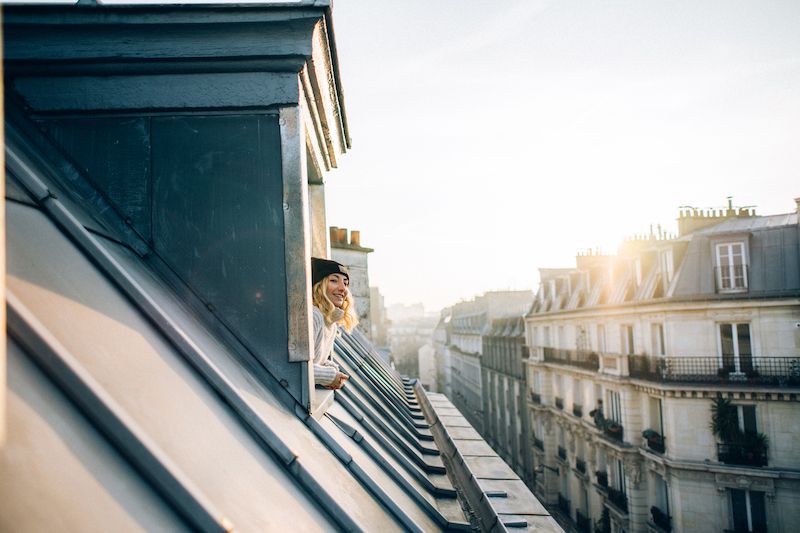 Find the best places to stay
Where to Stay in Paris
With a city as magnificent as Paris, it can be hard to find the perfect hotel at the perfect price. Explore the best hotels and places to stay in these incredible neighborhoods in Paris.
---
I Want More Paris!
Not sure what to do in Paris? Check out our step-by-step guide about how to do Paris in a Day. If you'd rather let us guide you, check out our Paris tours.
Parlez-Vous Francais? Learn some of the most important French phrases before your trip to Paris.