Christmas is a true family holiday. And as they say, home is where family is. So why not make Dubrovnik your home for this Christmas? But before that, read this article to find out all the things you need to know about Christmas in Dubrovnik.
---
Top Things To Know About Christmas in Dubrovnik
Ho, ho, ho, dear reader. If you're reading this, that means you have an itch that the Tour Guy can scratch. You are wondering, what does Christmas in Dubrovnik look like? Is it all worth it? Well, many of the top things to do in Dubrovnik can be done during winter too! So, the short answer is yes, it's worth coming here. For the long answer, read through this article.
The Gregorian Calendar Christmas
Did you know there are actually two calendars that Christians use? They are called Gregorian and Julian. The Gregorian calendar is mostly used by Catholics, Protestants, and the Western world in general. The Julian calendar, on the other hand, is mostly used by Orthodox Christians.
So if you consider Christmas to be on December 25, you are most likely using a Gregorian calendar. It's the same for people in Dubrovnik as well as a vast majority of Croats. According to the Julian calendar, Christmas for the Orthodox community in Croatia and neighboring countries falls on January 7.
History and Traditions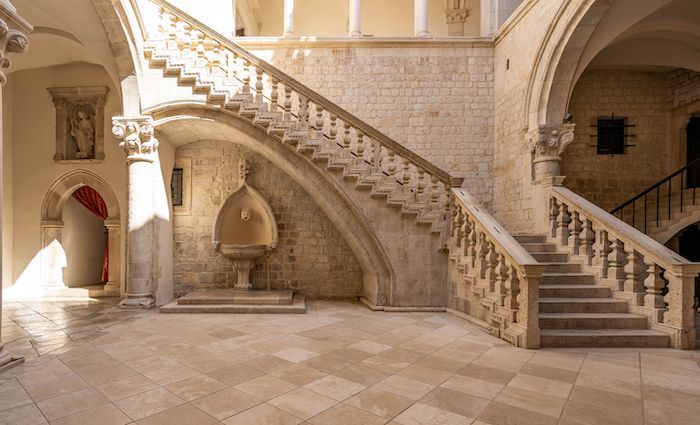 Atrium Staircase | Rector's Palace | Old Town
Dubrovnik has a rich history. No wonder, since it used to be an independent republic. The Dubrovnik Republic was ruled by a rector that would get elected for a one-month mandate. Christianity was the republic's official religion.
That's why the city ​​statute was full of religious connotations. Some of them, of course, were about Christmas itself. It is said that certain ship captains were to bring two Yule logs to the rector on Christmas Eve. And there was even a part saying that fishing is prohibited in the "water called Umbla" just before Christmas. That probably referred to today's river Ombla.
A part of the tradition of Dubrovnik Republic that was not written in the statute were meals. On Christmas Eve, the people of Dubrovnik kept a strict fast. They would prepare a type of bread called panata. For dinner, they would have popara, a type of fish soup, or another fish meal, along with some greens. For dessert, they would usually eat apples or oranges.
Kolendavanje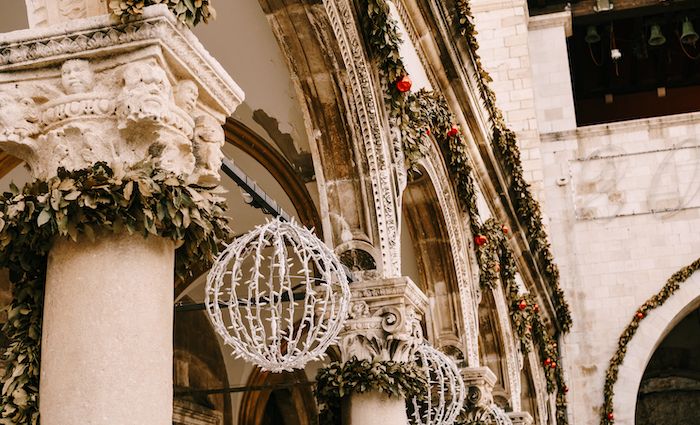 The traditions we mentioned before are not "living" among the people anymore, but there is one that is still very much alive: kolendavanje, the old Dubrovnik version of Christmas caroling.
A group of people walks from house to house on Christmas Eve and sings. If children are the ones doing the singing, they have a very good chance of being given candy or even money.
On scarce occasions when people don't want to open their doors to singers, there are some special rhymes for them. One of them goes ispred kuće loza, a u kući gospođa koza. The literal translation is "in front of the house a vine, and in the house a lady goat." You get the picture, right? Luckily, people are almost always very hospitable so these rhymes aren't heard very often.
This tradition is very important, not just to the people of Dubrovnik but to Croatia as a whole. That's why it is included in the Register of Intangible Cultural Heritage of the Republic of Croatia. Although kolendavanje dates back to the 13th century, it was included in this register only last year, in 2021.
Worship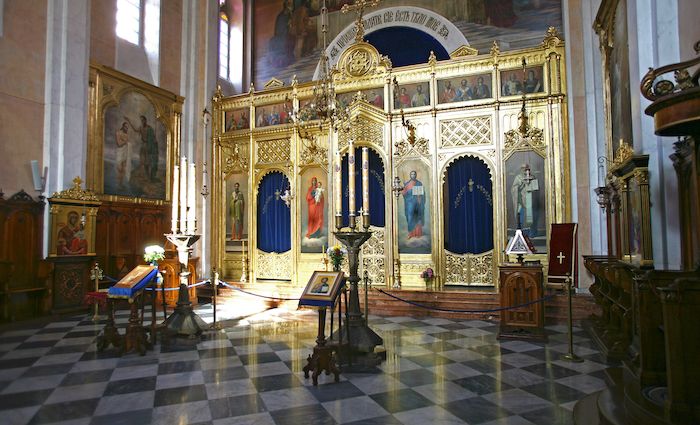 Christmas worship starts on Christmas Eve. That excludes Christmas decorations, which you will probably see as early as November. Most churches had at least one if not two masses on Christmas Eve. The main worship is held in the Assumption Cathedral. Another option is the St. Blasius Church or, as the locals call it, Saint Vlaho Church.
What is very rooted in Dubrovnik's, Croatia's and Christian tradition is the mass at midnight. Many people go to this mass—it's a way to go from Christmas Eve into Christmas Day while praying and singing.
And of course, after that there is the worship on Christmas Day. The central worship is again in the Assumption Cathedral and in St. Blasius Church. Each will most likely hold three masses that day. Also, there will be masses on December 26, too.
Working Hours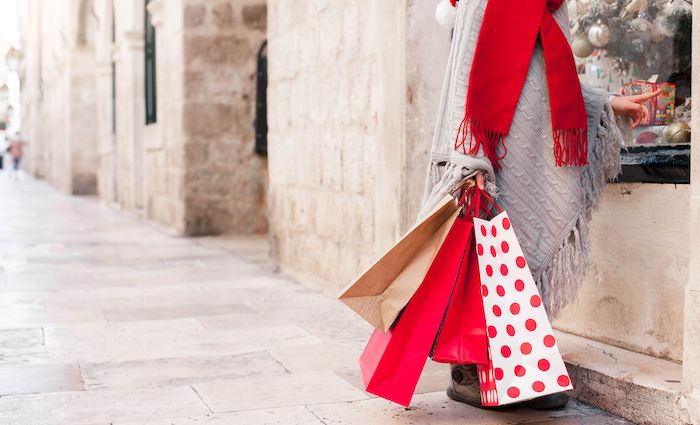 Many people do their Christmas shopping on the last day. It's the same in Dubrovnik. But chances of finding what you need or want on Christmas Eve are slim. Another problem that you might have are working hours. On Christmas Eve, stores and markets close earlier. The exact hour depends on the store, but it's usually between noon and 6 pm.
After that, on Christmas, everything is closed. The same goes for the next day too because December 26th is actually a national holiday in Croatia. That means you'll have to buy enough supplies before these two days.
Festivals and Manifestations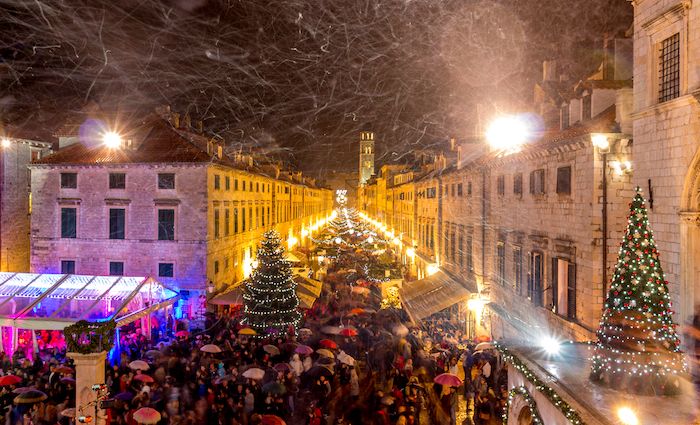 Many cities in Croatia decided to up their Christmas game over the last few years, creating beautiful Christmas magic with decorations and manifestations. Dubrovnik is one of those cities; its Christmas program has something for everyone.
It tends to focus on children, with many workshops for them. There are also dance programs and shows, but they most likely won't be in the open.
Those who enjoy Christmas songs will probably get an opportunity to attend the symphonic orchestra concert. Last year there was even a small advent train that went through one part of the city, and you could ride it free of charge. There are usually open-air concerts and markets where vendors sell handmade and domestic products.
Weather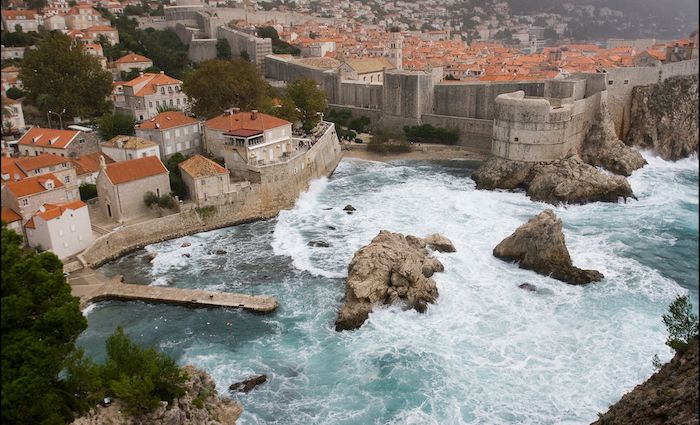 The weather in Dubrovnik around Christmas is cold, and when the wind starts blowing, then it gets really cold! Especially if it's the north wind that we call bura. But that's exactly how Christmas should be, right? So you can spend it somewhere warm with your family and friends.
But if you're looking for a white Christmas, you probably won't be so lucky. Snow is extremely rare in these parts of Croatia. If it falls a few times in a decade, that's a lot! Nevertheless, you should take your gloves when you head outside and try to warm yourself with some boiled wine.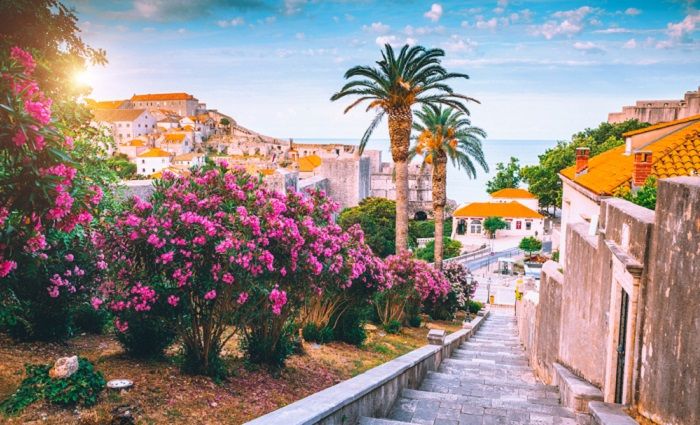 Find the best places to stay
Where to Stay in Dubrovnik
Deciding where to stay in this historical city of Dubrovnik, Croatia is easy with our local's guide to the best hotels and neighborhoods. From Old Town to the beach, you'll love your stay here!