You're in Dubrovnik, but are also looking to explore the surrounding area too? You've come to the perfect place then. I, a local in Croatia, made a list of the best day trips from Dubrovnik just for you!
---
Pro Tip: It's easier to organize your trip when you have all your resources in one place. Bookmark this post along with our Dubrovnik Guide with more planning resources, our exciting Dubrovnik tours, and the top things to do in Dubrovnik.
Great Day Trips To Go on While in Dubrovnik
Dubrovnik is one of the most popular destinations in Croatia and Europe. It's also full of great things to do and see. But if you're staying there for a bit longer, why not use the opportunity to visit some of the surrounding cities and islands? If you want to take a boat ride or go by car if you want to see something close, or a bit further away, we've got everything for you.
These are the six best day trips from Dubrovnik. They are listed from the closest ones to those that are furthest away. Be aware that the driving time may vary a bit on some days. It depends on potential traffic jams around the Neum corridor. That's a part of Bosnia and Herzegovina that actually separates Croatian territory in two parts.
But, from this summer, that too will change. The Pelješac bridge is almost finished and it will connect Croatian territory without the need for crossing the border. This bridge is supposed to be open at the beginning of summer 2022. That means that traveling to certain parts of Croatia will become faster. Thus, some of these trips may become shorter. But until then, we can only offer you the current information.
Not ready to book a tour? Read more in our Dubrovnik Guide.
Vlaho Bukovac House and Cavtat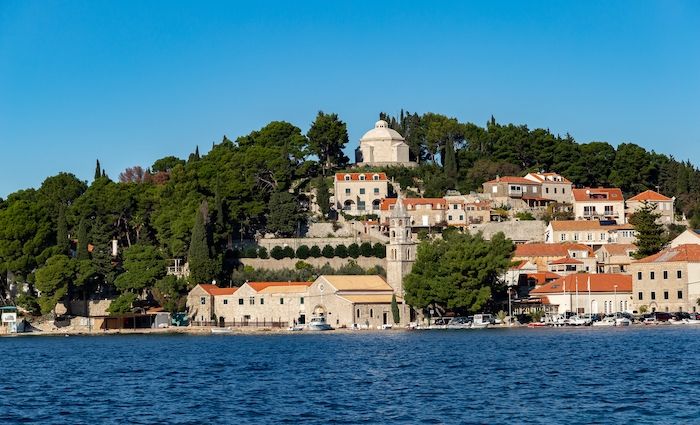 Car Ride | 30 Minutes
Vlaho Bukovac House is located in the city of Cavtat which is only 30 minutes away from Dubrovnik. Cavtat is actually a part of Konavle Municipality, but it has so much to offer that we put it as a separate listing from the rest of Konavle.
The Vlaho Bukovac House is a museum dedicated to the famous Croatian painter, Vlaho Bukovac. This museum is called a "House" because it was opened in the actual house where he was born. The museum has been open since 2004, after it was closed to the public for a decade. The house itself is interesting since it was built at the end of 18th and the beginning of 19th century. Besides paintings, in the museum you will find the painter's personal belongings and furniture.
Besides that, I have to note that Cavtat itself is a beautiful city. It used to be a part of the Dubrovnik Republic so some of the architecture may seem familiar. All in all, it is a wonderful place to visit.
Konavle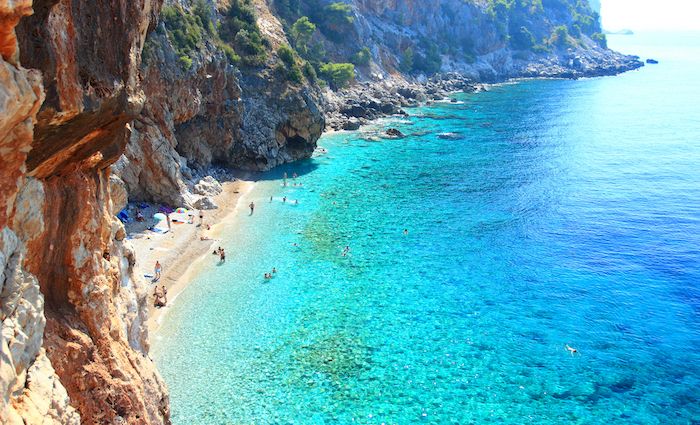 Car Ride | 40 Minutes
Konavle is the home to one of the most beautiful beaches in Croatia – Pasjača. It is very unique since it is located right next to steep cliffs. And the stairs leading to it are cut into the rock. The rock above the beach is 250 meters and you can take gorgeous pictures (from) there.
Along with this, you could also visit Konavle to take a fun ride in a small tourist train. It takes you to the countryside and through the vineyards of Konavle. There you can find world famous wines such as merlot and cabernet sauvignon. But there are also many local wine sorts too.
Before drinking these fine wines, you can enjoy in the local gastronomy. One of the best places to do that is the restaurant "Konavoski Dvori". Konavle is also full of smaller historical sights of which some date all the way back to the Illyrian era.
Ston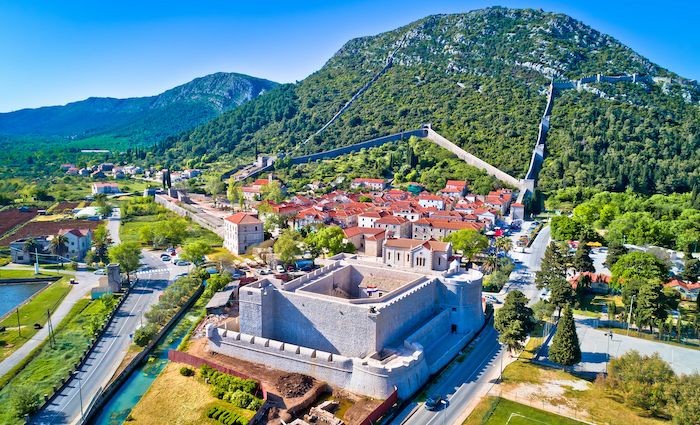 Car Ride | 55 Minutes
As you may know, we already mentioned Ston in one of our articles. The reason was… FOOD. Yes, the oysters from Ston were our number one dish in the Dubrovnik-Neretva region. These oysters even received the EU's protected designation of origin and protected geographical indication! Isn't that enough to make you want to come to Ston? No? Ok, we've got more.
Besides the oysters, Ston is famous for its walls too. These walls were originally 7000 meters long and were used for defending the surrounding area. You might be thinking "what's up with these guys and walls", first Dubrovnik and now Ston, right? Well, they were built by the same people since Ston used to be a part of Dubrovnik Republic. And yes, you can walk on these walls too.
Ston is also famous for its saltworks. But not only that, according to current data, Ston saltworks are the oldest in Europe! They were created in the 14th century and they still work. It is also possible to visit them.
Our Popular Dubrovnik Tours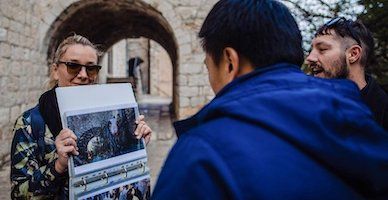 Top Rated Tour
A Journey to Westeros: Game of Thrones Dubrovnik Tour
Travel through the world of dragons, magic and power on this Game of Thrones Tour. With your expert Game of Thrones obsessed guide visit sights from the Red Keep to the stairs where Cersei was forced to strip and walk in shame. Whether you are Team Targaryen or Team Stark you'll love this Game of Thrones Dubrovnik Tour.





Starting at €122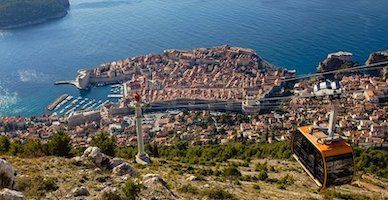 Likely to Sell Out
Dubrovnik in a Day Tour with Mt. Srd Cable Car, Old Town and City Walls
Discover the best of the "Pearl of the Adriatic" on this ultimate tour in a small group. Head to the top of Mount Srd by exciting cable car for an incredible panorama of Dubrovnik and the Adriatic. Later, ride back down for an informative walking tour of Dubrovnik's medieval Old Town and to climb the city's impressive City Walls.





Starting at €78
Not ready to book a tour? Read more in our Dubrovnik Guide.
Elaphiti Islands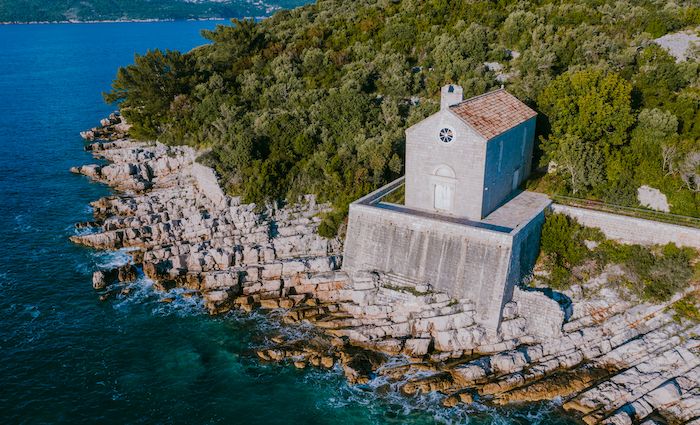 Car & Ferry Ride To The Closest Island | 1 Hour | Boat Ride To The Closest Island | 30 Minutes
This is a group of Adriatic islands close to Dubrovnik. The largest among them and the only ones that are inhabited are Koločep, Lopud, and Šipan. The name of these islands comes from the Greek word for deer. That's why, in Croatia, they are also known as "Jelenji Otoci" or "Deer Islands". But there are no deer on them anymore.
On the island Koločep, or Kalamota, as the locals call it, you can find many historical remains and churches. But besides architecture and history, it has natural beauties too. "Blue cave" is one of them and you can only enter it by swimming into it.
The next island is Lopud. It has many beautiful beaches, but there are also historical buildings filled with artwork. Lopud is also home to the art installation "Your black horizon". But the largest island among these is Šipan. It is rich in vineyards and olive groves. Besides that, despite its size, it has over thirty churches and monasteries and even more Greek-Renaissance mansions.
Neretva valley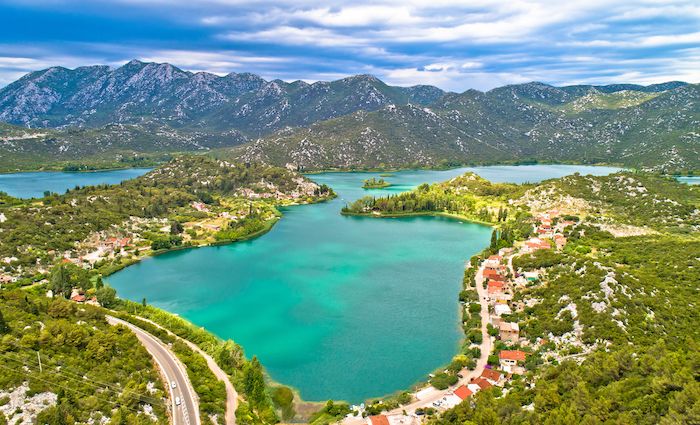 Car Ride | 1 Hour 35 Minutes
Guests staying in Neretva valley take one-day trips to many surrounding cities including Dubrovnik. But going the other way round is also a good idea! Neretva valley is a place where the Adriatic and Neretva river meets and is a unique experience.
You can go there and enjoy one of the best beaches in Croatia, Ušće! If you're feeling adventurous, you can even try kitesurfing at kitesurfing school. But you will also love gastronomy. Many of the dishes here are the Mediterranean, but you will find some that are influenced by the life next to the river. One of them is eel and frog stew. Or as the locals call it – brudet.
Neretva is also full of natural and historical sights. One of them is Lake Kuti where many amphora's were found. The legend says that there was a great city in the place of Kuti, but it sank. And the amphora's show there is some truth in that legend. To fully experience the natural beauties, you can go on a photo safari in a traditional boat called "lađa".
National Park Mljet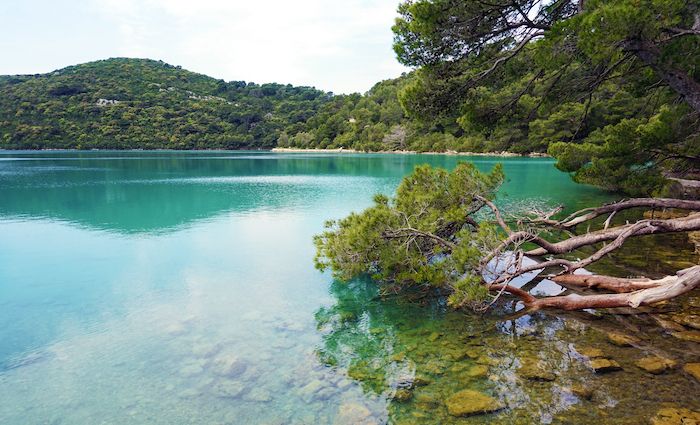 Car & Ferry Ride | 2 Hours 40 Minutes | Boat Ride | 1 Hour 20 Minutes
Mljet is another beautiful island in the vicinity of Dubrovnik. But still, it's different from Elaphiti Islands since it's a National Park. It was known in the ancient times as a safe harbor for Greek seamen. But in its surrounding sea, there are many shipwrecks and amphora.
Besides the sea, here you can also enjoy two salt water lakes. They are called Veliko and Malo jezero which simply means The Big and The Small Lake. Near The Big Lake, you will also find some of the best preserved tombs and fortifications.
If all the sightseeing makes you hungry, don't worry. There is an abundance of restaurants as well as some fast foods for a quick bite. If you're looking for some outdoor activities, you can choose from something as simple as walking and hiking to diving and speleology.
Not ready to book a tour? Read more in our Dubrovnik Guide.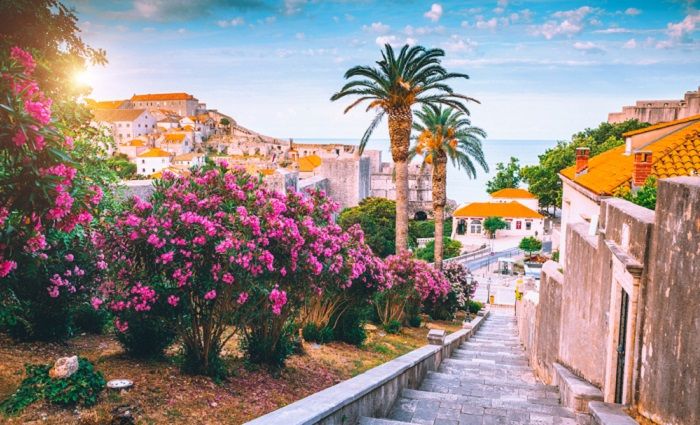 Find the best places to stay
Where To Stay in Dubrovnik
Deciding where to stay in this historical city of Dubrovnik, Croatia is easy with our local's guide to the best hotels and neighborhoods. From Old Town to the beach, you'll love your stay here!