Whether you're looking to experience wine and cheese, taste as many macaroons as you can, admire the artists in Montmartre or just walk around the parks and gardens, Paris can provide a great time for any traveler. However, any trip requires preparation. Here are a few tips to ensure travel success and how to pack for Paris:
---
Pro Tip: Before we get to what to pack for Paris, let us just give one pointer for what to do in Paris. Why wait in lines during your trip when you can go on skip the line guided Paris tours that visit VIP areas? We'd love to show you around.
The Essentials:

There are a few things that you can not forget for your trip to Paris. Your passport and ID are those items that should never leave your side. If you are a student, you may also want to bring your student card. As a student under the age of 25, you can get some discounts on entry tickets to many museums such as the Louvre and have an enriching experience visiting one of the greatest collections in the world.
You should also pack your daily and necessary medication. Also, many museums will not let you in if your bag is too big. You should therefore also have small backpack to carry your wallet and reusable water bottles. 
Our Best Versailles and Paris Louvre Tours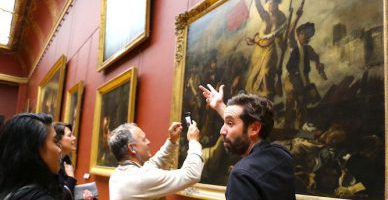 Top-Rated Tour
Secrets of the Louvre Museum Tour with Mona Lisa
The Louvre is the largest art museum on Earth and the crowning jewel of Paris, which is why it's on everyone's bucket list. Don't miss out on an incredible opportunity! Join a passionate guide for a tour of the most famous artwork at the Louvre. Skip-the-line admissions included.





See Prices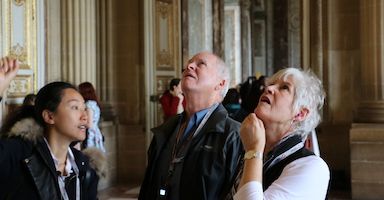 Likely to Sell Out
Skip-the-Line Palace of Versailles and Gardens Tour from Paris
Versailles isn't that difficult to get to by train, but why stress over the logistics? Meet a local guide in central Paris who will purchase your train tickets and ensure you get off at the right stop. Then enjoy a guided tour of the palace and the unforgettable gardens. Skip-the-line admissions included to the palace and gardens.





See Prices
Not ready to book a tour? Check out Paris Guide for more resources.
The Traveling Technologies :

You are about to spend a few days in one of the most beautiful cities in the world. You will definitely want to snap some pictures. Do not forget to bring your charger and portable battery, your camera will never be charged enough to capture every moment that Paris has to offer.
You may also wish to bring a converter, as the electrical outlets in France are not the same as ones in the US.
What to Wear in Paris :

The weather in France can be unpredictable, and the City of Light does not escape this reality. Depending on the season, your packing will be different. If you are traveling to Paris in fall or winter, do not forget a warm coat and a scarf. But do not worry, visiting Paris when the weather is cold does not make it any less enchanting, as the atmosphere will keep you warm.
If you're coming in fall, do not forget to bring a rain jacket, two or three pairs of jeans and walking shoes. For the rainy days, you can visit the covered galleries and markets, like the Passage Verdeau. You can also bring your umbrella for romantic walks on the Champs Élysée.
For spring and summer, remember to pack long-sleeve sweaters, sweatshirts and a blazer. You may also bring three to five t-shirts. You will also need sunglasses and sunscreen.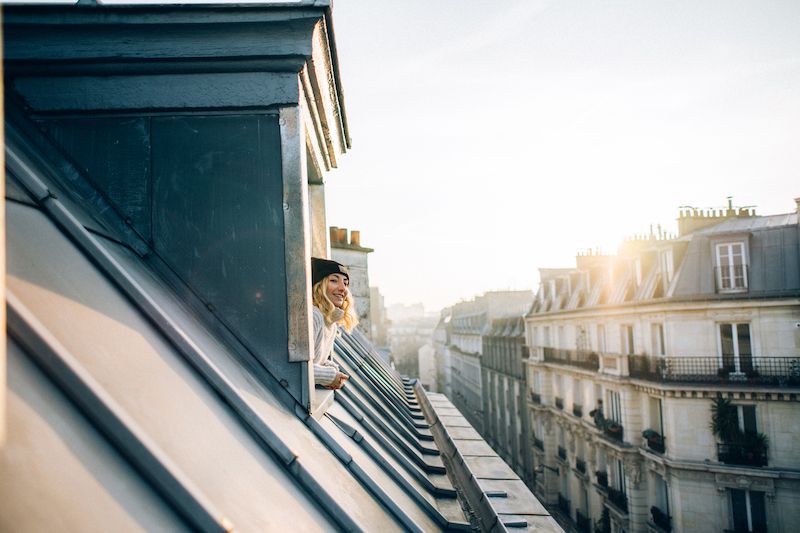 Find the best places to stay
Where To Stay in Paris
With a city as magnificent as Paris, it can be hard to find the perfect hotel at the perfect price. Explore the best hotels and places to stay in these incredible neighborhoods in Paris.