Don't worry if you are uncertain about what to put in your luggage before traveling to Barcelona. Like most cities, Barcelona has its own particularities, so in this post, we will guide you through what to pack for Barcelona so you're fully prepared for your visit.
---
Barcelona Basics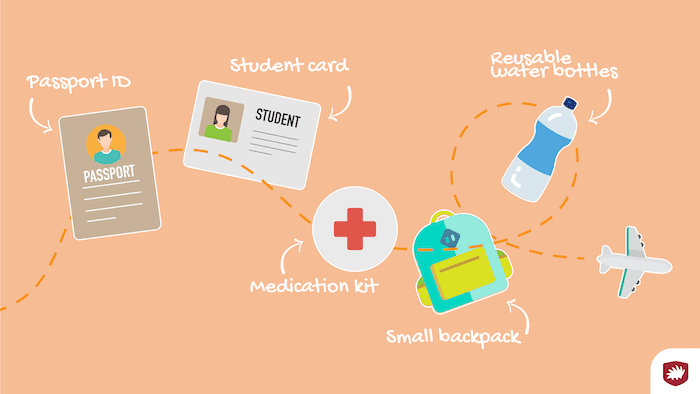 If you are a tourist coming from another EU country, you will only need to bring your national ID, as a passport would only be necessary for non-EU visitors. You will also need an ID when checking in at your hotel or hostel, so don't forget them! We also recommend bringing student ID cards with you, which can help you get discounts for museums or monuments.
Travel Accessories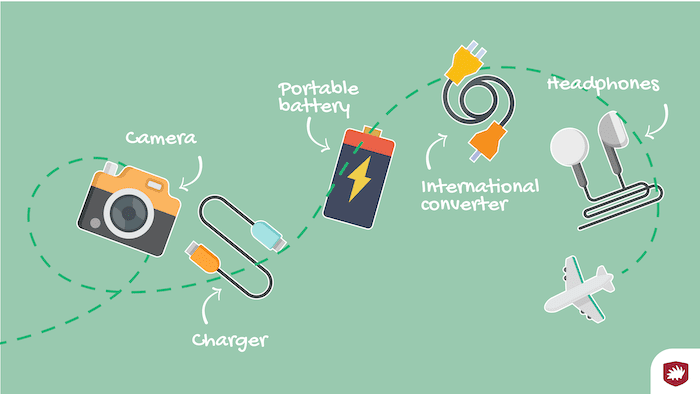 Since you are likely to spend most of the day outside of your hotel or hostel, you will have to bring accessories that might save you from emergency situations. The battery of your mobile phone is likely to run flat, so it's a great idea to bring a portable battery charger. You should also remember to take international converters since the outlets in Europe are a bit different from those in the US.
Barcelona is a city where you can walk easily from one monument to another, as distances are not very long, and its sidewalks are very pleasant. For this reason, you should bring a small backpack where you can take water and energizing food, like fruit or energy bars that can help hold you over until your next meal.
Popular Barcelona Tours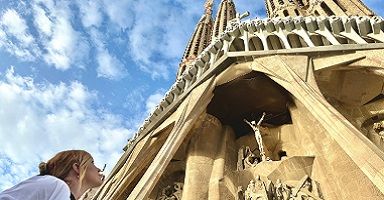 Best Selling Tour
Skip the Line Sagrada Familia Tour
Sagrada Familia is a three-sided gothic masterpiece designed by visionary Antonio Gaudí which has yet to be finished. The church is nearing completion and a wonderful display of color and architecture. Visit with a passionate local guide and skip the lines for admission!





See Prices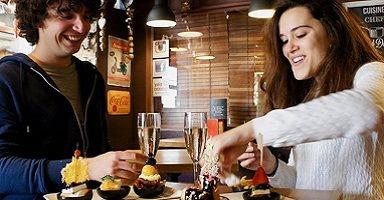 Customer Favorite
Barcelona Food & Wine Tour with Local Sommelier
We can't think of a better way to explore a city than to eat your way through it, and there will be enough tapas and wine to discover a lot of Barcelona! Join us on a delicious discovery of the Gothic quarter – one of Barcelona's most vibrant areas!





See Prices
What To Wear in Barcelona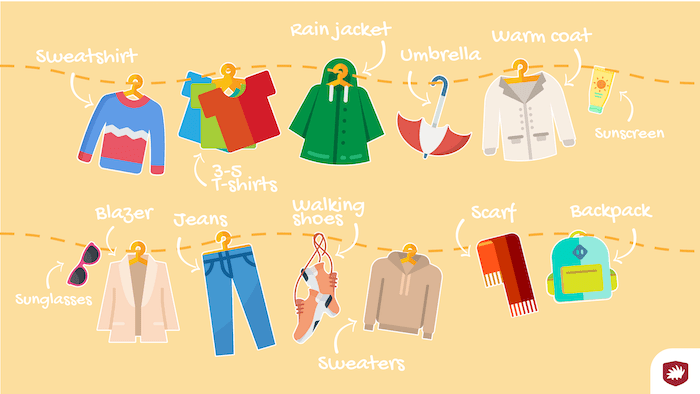 Generally, weather in Barcelona is cool, not too cold, not too warm, although if visiting this city during summer, it gets very hot. Despite this nice weather, your clothes should vary depending on the season you are visiting this city.
For example, if you come to Barcelona during winter, you should bring jackets and sweaters that can keep you warm, as Barcelona can get chilly at night. You should be aware that the weather in Barcelona is generally humid, so although temperature degrees are not very extreme, Barcelona's humidity can increase.
Instead, if you visit us during summer, the first thing I would recommend is to take with you sunscreen, sunglasses, a cap and a swimsuit! Barcelona can be hot during summer, especially during July and August, so the best way to fight this hot weather back is by wearing light clothes. If you have time after visiting monuments and museums, going to the beach is the best way to enjoy this weather!
Trying to see the highlights of Barcelona, including Sagrada Familia? Check out these tours!