Is this the year you finally come to Iceland to see the aurora borealis? Then you're in the right place! It may seem simple to just look up and see them, but there are some tips and tricks you should know as you plan how to see the northern lights in Iceland. This local's guide will help you make sure you see the best of the winter aurora borealis.
---
Pro Tip: It's easier to organize your trip when you have all your resources in one place. Bookmark this post along with our article on the best restaurants and the top things to do in Reykjavík, plus what you should do in Iceland in the winter.
The Best Time of Year To See the Northern Lights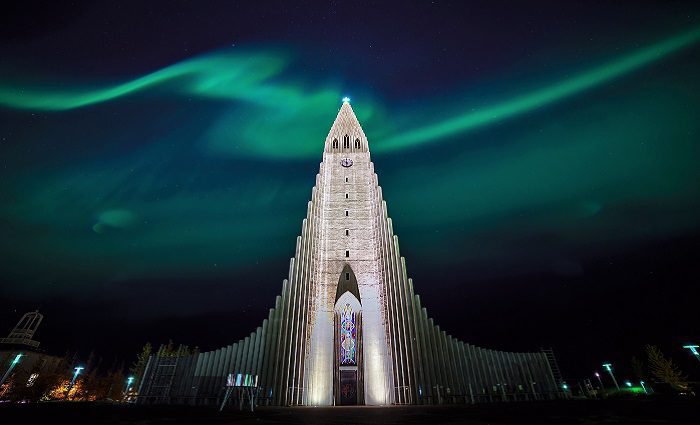 It's not a secret and it's not something to miss, either. The biggest winter attraction in Iceland is searching for the aurora borealis (northern lights). The natural phenomenon is caused by solar winds, which blow electronic particles into molecules of atmospheric gases. That chaos creates the bright lights that absolutely mesmerize viewers.
Even after 11 years of living in Iceland, I can't get enough of them! I can tell you that the best time to see northern lights is from September to March, but especially in the deepest part of winter. While not common, it's possible to see northern lights in late August if the conditions are right—and if you're up in the wee hours of the night.
There are forecasts predicting visibility on the national weather website. However, it's also handy to just book a tour to see the northern lights since guides know the best places to view the northern lights as they watch the weather and visibility predictions. Or opt for a stay in the deserted landscape for a view from your bedroom (our favs at the bottom of this list!).
Where to See the Aurora Borealis in Iceland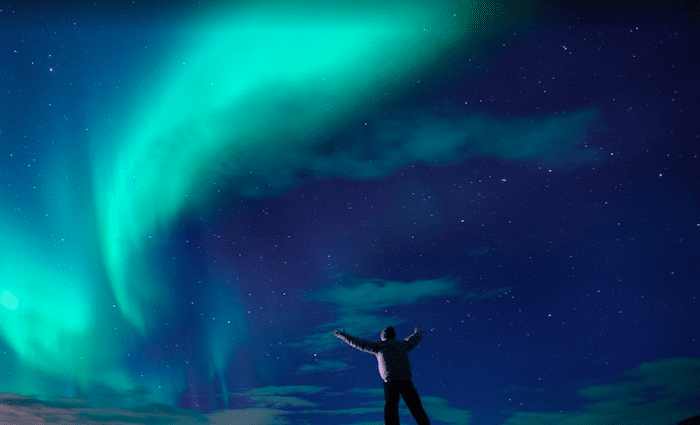 When the forecast is favorable, it's best to drive (or take a tour) to a darker area and look up. The key is that the conditions have to be right: no cloud cover and away from bright city or town lights. Below are some of the best spots to search for auroras in Iceland.
Scenic Southern Spots
In Reykjavík, the northern lights can be seen by walking down to the Grotta lighthouse, where light pollution is minimal. Other spots that might be dark enough are near the dome-shaped building Perlan at Öskjuhlíð, or at Hljomskalagarður Park.
West Is Best – Kirkjufell
Photographers favor lighthouses as great places to capture the aurora borealis, and the Akranes lighthouse—just 40 minutes from Reykjavik—is one of the best. Also, if the conditions are right, Kirkjufell mountain in the Snæfellsnes peninsula is a great location. The unique shape of the mountain and nearby waterfall make for an excellent backdrop beneath the swirling lights!
Northern Landscapes – Akureyri
The unofficial capital of the north, and Iceland's second most populous town, Akureyri, is at the center of it all. I love the open terrain that has a small population and low light pollution. It's an ideal destination to catch a glimpse of the aurora, however, it's not always easy to get here in the winter depending on weather.
Icebergs in the East – Jökulsárlón
Jökulsárlón, the glacier lagoon, is the best place to see the lights in the east side of Iceland. The lagoon features enormous blocks of ice that endlessly break off the glacier, then icebergs float in the water. I recommend stopping by the nearby Diamond Beach as well for pics of scattered ice under the northern lights.
---
The Ideal Time of Day to Witness the Aurora Borealis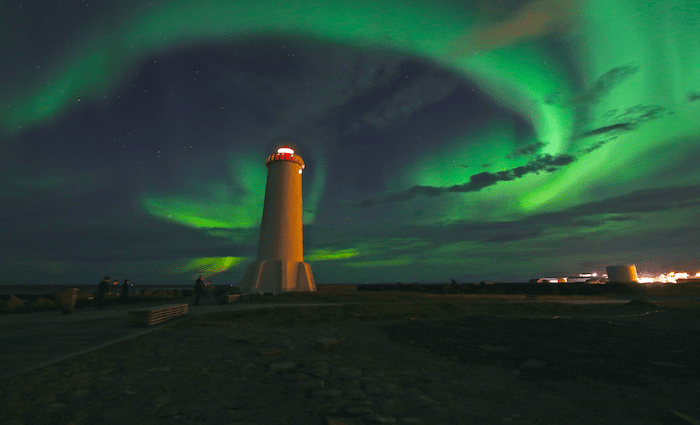 It should go without saying that the skies have to be dark in order to see the northern lights. That's why you can't see them well during the summer when the day is 20 hours long!
As you plan how to see the northern lights, use our helpful list below for the sunset-to-sunrise times in Reykjavík. The times should be fairly close for the rest of the country too. I've bolded the best months for watching the aurora borealis: typically late September to late March.
January 1: 3:45 pm – 11:19 am
February 5: 5:30 pm – 9:55 am
March 5: 6:59 pm – 8:21am
April 1: 8:23 pm – 6:42 am
May 5: 10:12 pm – 4:39 am
June 5: 11:39 pm – 3:15 am
June 21: 12:05 am – 2:54 am
July 1: 11:55 pm – 3:07 am
August 5: 10:14 pm – 4:50 am
September 5: 8:36 pm – 6:16 am
October 1: 6:57 pm – 7:37 am
November 5: 4:58 pm – 9:24 am
December 3: 3:44 pm – 10:51 am
December 21: 3:30 pm – 11:22 am
The Best Northern Lights Tours in Iceland
Winter travel can be tricky in Iceland—actually downright dangerous. That's why you'll find tours for just about anything you want to do since locals have the right gear and know how to travel in bad weather. Winter tours in Iceland are the ideal way to go, especially northern lights tours. But you can also find boat tours, mini-bus small group tours, and jeep tours—it comes down to your preferences. Below are some of my favorite tours.
Northern Lights by Boat
Departing from the old harbor in Reykjavík, this guided tour sails to a prime location, far from the city lights. A guide shares interesting facts about northern lights, and warm overalls are provided to keep you warm on the deck while you wait for bright displays.
Location: Reykjavík harbor I Cost: Tours from $86
---
Magical Auroras
Once your guide picks you up at your hotel in Reykjavík in a mini-bus, be prepared for the hunt. The guide will pick the best location depending on the forecast; locations can include Hvalfjörður, Þingvellir National Park, the Reykjanes peninsula, or another rural area in South Iceland to escape light pollution. During the tour, your guide will take photographs of you and the northern lights free of charge. A memento from a fantastic experience!
Location: Reykjavík I Cost: Tours from $77
---
Northern Lights from Akureyri
Stargaze under the Arctic night sky in Akureyri while waiting for the auroras to appear. Take a small-group tour from Akureyri with a professional guide to the countryside or the mountains, and get ready for unbelievable displays of light, color, and texture! If you have questions about which camera settings are best to capture the northern lights, be sure to ask your guide. They're here to help!
Location: Akureyri I Cost: Saga Travel from $123
Unique Stays To Watch the Northern Lights From Your Bed
What could be more iconic than watching the northern lights from the comfort of your bed or porch? I can't think of anything. That's why I've added this list of the coolest places to stay around Iceland if you want an unforgettable view of the aurora borealis.
---
Reykjavik Domes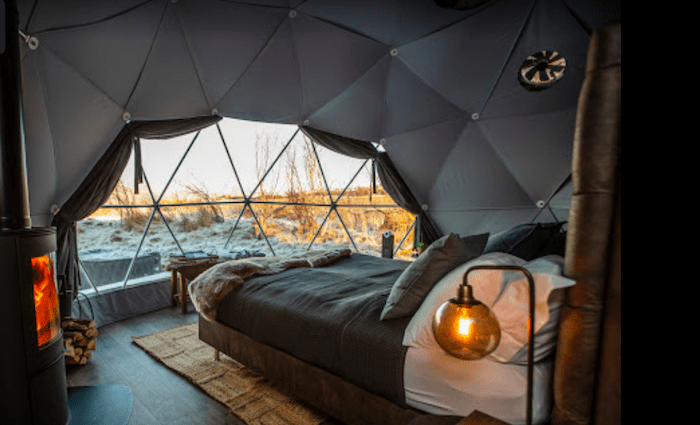 $$$ I Glamping I Reykjavík
Just 10 minutes from downtown Reykjavík, you can enjoy spectacular nature from the comfort of a cozy dome with a king-size bed covered in sheepskins, a burning fireplace, a private bathroom, and a hot tub. You can marvel at the dancing northern lights through the large windows, with snow-capped mountains in the background.
---
Hella Cottages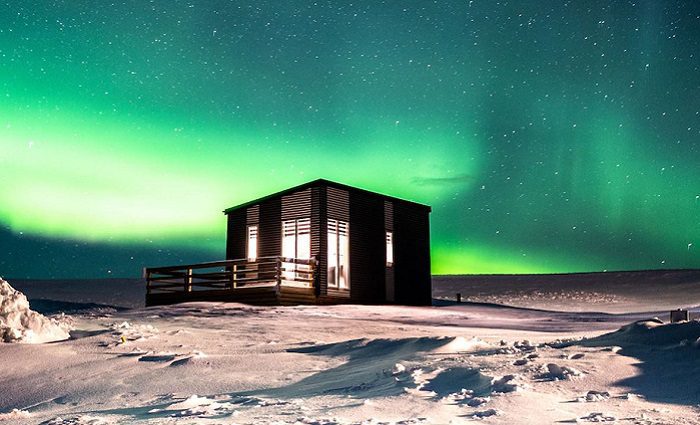 $$ | Minimalist Cabins I South Iceland
Stay in a Scandinavian glass cabin with a private hot tub. Sounds divine, doesn't it? With a prime location in the south, this heated cabin is the perfect way to watch the fantastic northern lights!
Icelandic Lake House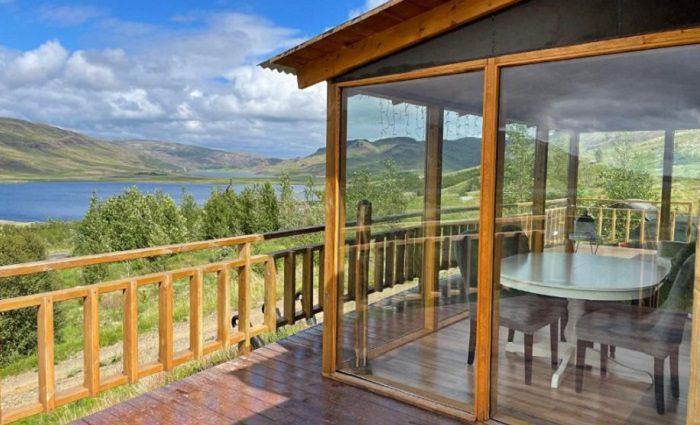 $$+ | Entire Home | Lake Views | West Iceland
Traveling with more than just you and a partner? Then you'll need more space. And what better place than a house overlooking a lake where you'll get the reflections of the aurora borealis too!
Golden Circle Domes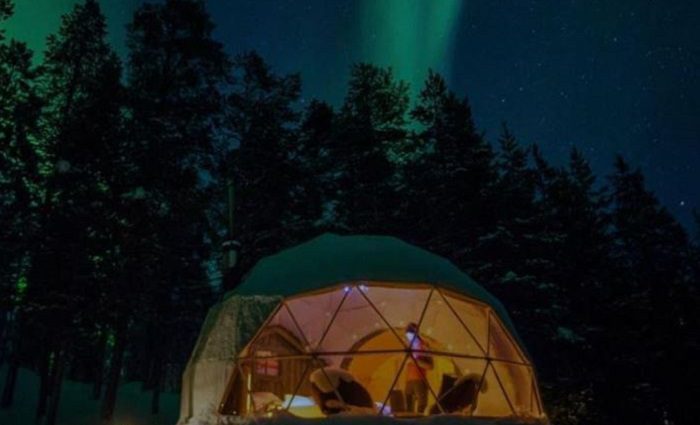 $$$$ | Glamping Domes | Concierge | In Selfoss
If you're a fan of the Golden Circle area, then opt to stay at these uber-luxe glamping domes. They come with a price tag, but if your budget is sizeable, then why not? You get a kitchen with a fridge, microwave, and stovetop, plus concierge service!
Our Partnership with Booking.com and Vrbo.com: If you like our content, please book by clicking on our links. The price is the same for you, and we get a small commission that helps support our helpful blog content. We've partnered with Booking.com and Vrbo.com because they have the most options, great prices, and a solid loyalty program.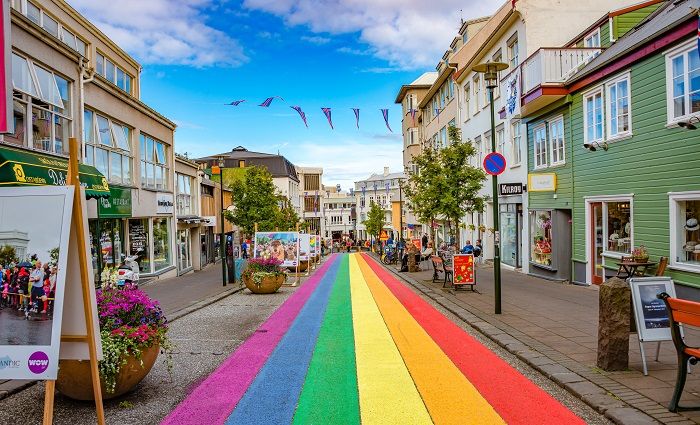 Find the best places to stay
Where To Stay in Reykjavík
Iceland's capital city may be small but it has plenty to offer visitors. Discover Reykjavík's best hotels and neighborhoods for a memorable trip.