London has an amazing history and some of its pubs date back to the 16th century. Using my local knowledge, I can point you toward your first stop for a welcoming atmosphere and memorable drinking experience. Not all of them are historical landmarks, but all are amongst the capital's best pubs. Check out the best English pubs in London with history.
---
Pro Tip: Planning what to do on your trip to London? Bookmark this post in your browser so you can easily find it when you're in the city. Check out our guide to London for more planning resources, our best London tours for a memorable trip, and the top things to do in London.
10
Top Pubs In London

with History

If you're visiting London, you have to make a stop at an English pub. And with a history as rich as London's, you might as well make it a historical pub! However, not all are created equal.

As a local expert, I've put together this list of the best and most historic pubs in London. Expect great beer, a warm and inviting atmosphere and, in some cases, tourist attractions close by. Want to see the best of London in a day? Check out our awesome London tours and day trips.

Not ready to book a tour? Find out if London tours are worth it.
10. Spaniards Inn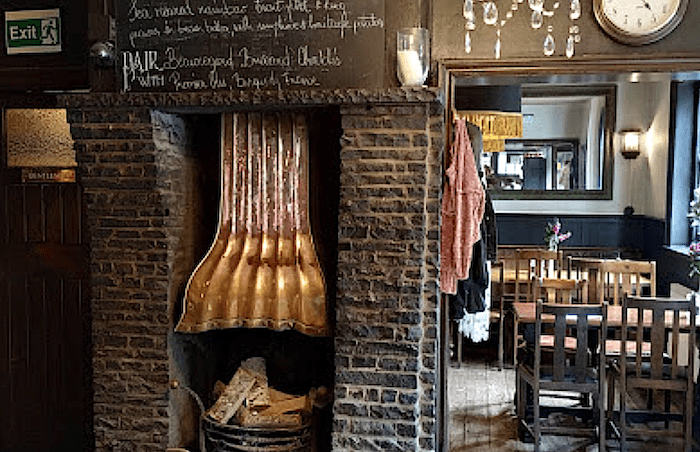 Historic | 16th Century | Great English Poets | Hampstead
This historic pub in leafy Hampstead oozes character. Built in 1585, they've tried to retain some of the 16th-century authenticity with antique-looking furnishings and fireplace. It's not particularly close to a train station, but you'll enjoy the trek through quiet lanes and greenery to find it.
Britain's greatest writers including poets Lord Byron, Percy Shelley, and his wife Frankenstein author Mary Shelley are said to have been pub regulars here. Interestingly, the publicans also claim another great English poet John Keats wrote his classic poem "Ode to A Nightingale" in the beer garden.
Address: Spaniards Rd
9. Brew Dog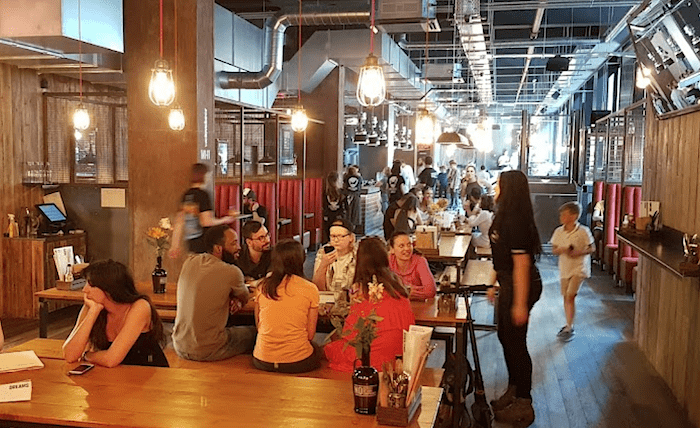 €€ | Super-sized | Specialist | Craft Beers | Tower Hill Tourism | Historic Church
If you've ever drunk at a highly recommended pub but still believe all beer tastes the same, then this pub is my personal recommendation for an unforgettable drinking experience. It's easy to find because it is one of London's biggest pubs and seems to take up a whole block on one end of the street!
Some of their specialty craft beers are pricey, but you can buy quarter pints to sample their rich variety without going over budget. It's not too far from attractions in London's Tower Hill like the Tower of London. Also, All Hallows-by-the-Tower, one of London's oldest churches and St. Dunstan in the East, the ruins of a gothic church are nearby.
Address: 21 Great Tower St
Popular London Tours
Popular London Tours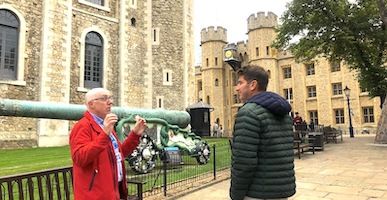 Best Selling Tour
Legends and Lore Tour of the Tower of London
How can you explore London's top attractions without getting overwhelmed? By joining this guided small group tour! With 1,000 years of history and acres of buildings, the Tower of London is easier to explore and understand with the help of your local guide. Best of all, you'll even see the famous crown jewels and have a boat ride down the River Thames.





See price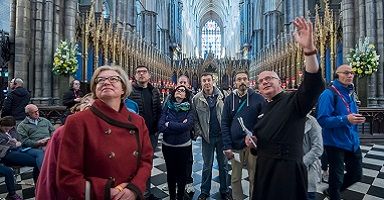 Top Selling Tour
London Walking Tour with Westminster Abbey and Changing of the Guard
This is the perfect tour for someone who wants to get to know the real Westminster Abbey. With skip-the-line entry, you get some quiet time in the nave of the abbey with your guide and small group before exploring the tombs of notable kings, queens, philosophers, and more. Depending on the day, you'll even get to see the Changing of the Guard ceremony at Buckingham Palace.





See price
Not ready to book a tour? Check out the best London tours to take and why.
8. The Lamb & Flag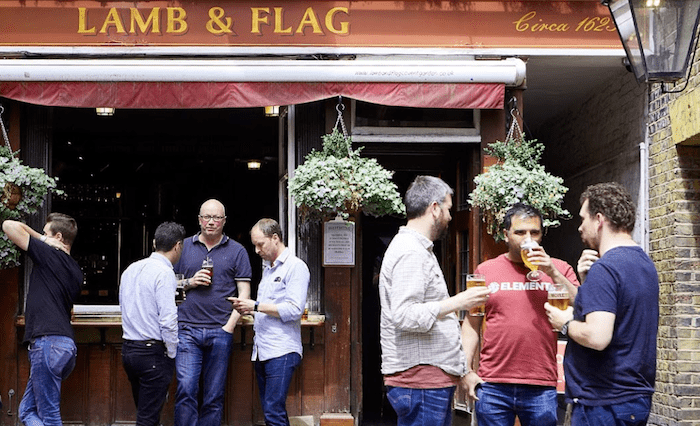 Very Small | Covent Garden | West End | Outdoor Drinking | Laid Back
Whether or not this is London's smallest pub, it certainly has an interesting history. There's barely room to squeeze past customers and order your drink, yet tourists flock here in spite of, or because of this. Remarkably, there are more people standing outside with their drinks than inside, because they can't fit in!
In the 1800s, it was notorious for holding illegal bare-knuckle fights and there are vintage fight posters that highlight this historic connection. Also, poet John Dryden was allegedly attacked in the pub's alley by thugs sent by the Earl of Rochester. The pub's owners have honoured Dryden by naming one of their upstairs rooms after him.
Address: 33 Rose St
7. Founders Arms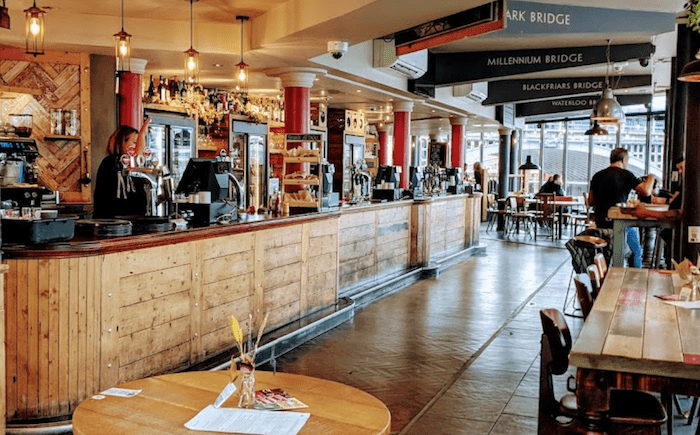 Riverside Pub | Stunning Views | Bankside Tourist Attractions | Tate Modern | Shakespeare's Globe Theatre
You can soak up the unique atmosphere of London's Bankside and enjoy amazing views along the River Thames. This pub reaps the benefits of such a location with lots of full-length windows and a riverside terrace. Notably, it's in Southwark's cultural centre minutes away from the Tate Modern gallery and Shakespeare's Globe Theatre. So, explore Bankside!
Attractions such as Sir Francis Drake's Golden Hinde galleon and the Clink Museum are also along this stretch of the river. But my advice is to get a riverside table and enjoy the magnificent views of St Paul's Cathedral at night. You'll agree, few pubs can match the combination of lively tourist location and down-to-earth pub vibe.
Address: 52 Hopton St
6. The Dove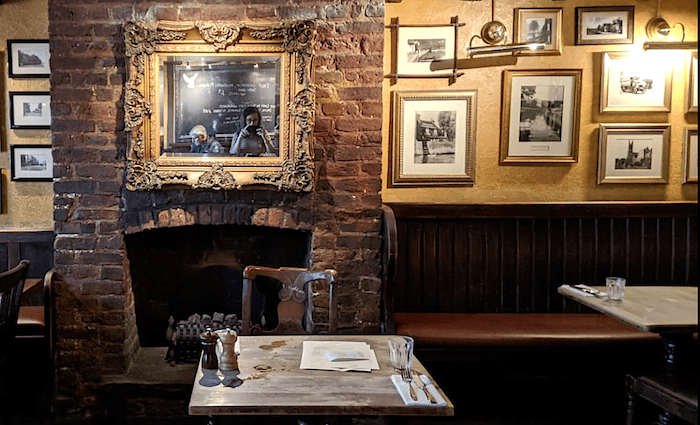 London's Smallest Pub | Locals Rather Than Tourists | Laid Back | King Charles II
It's a peculiar coincidence that London's smallest pubs also seem to have the most interesting histories. Here again, this pub was once in the Guinness Book of Records for having the UK's smallest bar.
Locals and publicans alike take pride in the rumours that King Charles II visited with his mistress Nell Gwyn. One might guess that these historic figures sought these small, off-the-beaten-track pubs to get some privacy. Similarly, I recommend you visit if you want somewhere a little quieter.
Address: 19 Upper Mall
Not ready to book a tour? Check out the best London tours to take and why.
5. The Good Mixer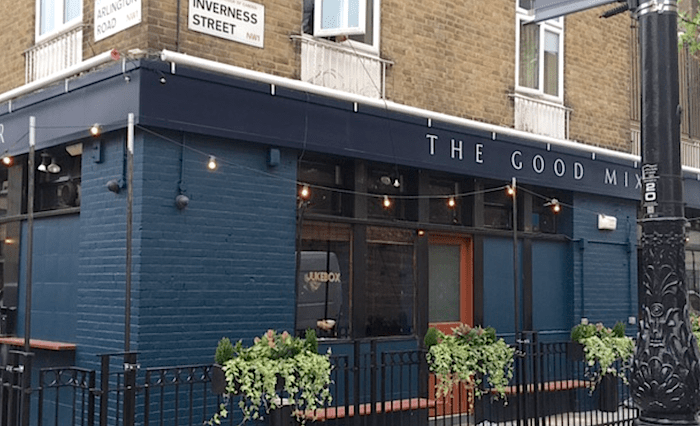 Traditional | Local Favourite | Britpop | Oasis vs Blur | Amy Winehouse | Live Music | Camden
At first glance, this Camden Town pub doesn't seem to have that stand out quality as something special. What sets the Good Mixer apart is its connection to British pop history. Camden is where the Britpop independent rock movement of the 1990s took off and most of its stars headed for The Good Mixer.
There's a much-repeated story about Liam Gallagher from Oasis and Graham Coxon, the guitarist from Blur, having a light-hearted disagreement in the bar. Bar stool gossip turned it into a Britpop rivalry, which triggered their race to top the music charts first. It still attracts rock musicians and fans but the hardcore customers are locals who have seen new owners and trends come and go over the years.
Address: 30 Inverness St
4. The Rake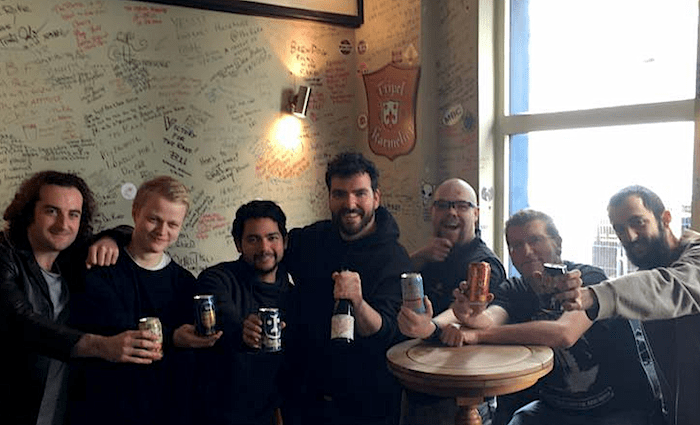 €€€ | Small | Non-Traditional | Specialist | International Selection | Craft And Keg Beers
The rather flat and plain-looking exterior tells you this is not a traditional English pub. Most English pubs have an architectural quality that links them with a period in history, such as Tudor, Georgian, or Edwardian.
However, this more modern pub was never made to attract the average drinker but is a must-visit for beer lovers who are true connoisseurs or anyone who wants to sample specialty craft beers.
Interestingly, it was in the national press a few years ago for serving the country's most expensive beers but it serves reasonably priced pints as well. It's also one of London's smallest pubs. All those extras that traditional English customers love such as darts, snooker and Sky TV are not needed here, nor is there space for them.
Address: Borough Market, 14A Winchester Walk
3. Worlds End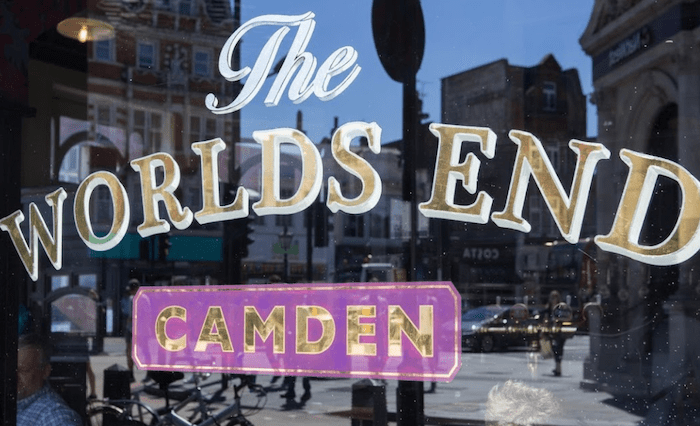 London's Biggest Pubs | Very Popular | Rock Music Fans | Underworld Club | Live Music | Camden
The Worlds End is a landmark pub in Camden Town and is known throughout the UK for its rock music-loving customers. One of the reasons visitors prefer this pub is because it's literally across the road from the train station. But more importantly, it has vyed for the position of London's largest pub over the years and word quickly gets around about the huge crowds inside that spill outside and the buzzing atmosphere.
This North London pub has an equally famous basement club called The Underworld. I'd say, pick the Worlds End to socialise over a beer and the Underworld for rock gigs but don't expect your conversation to be heard in either.
Address: 174 Camden High St
2. The Crown Tavern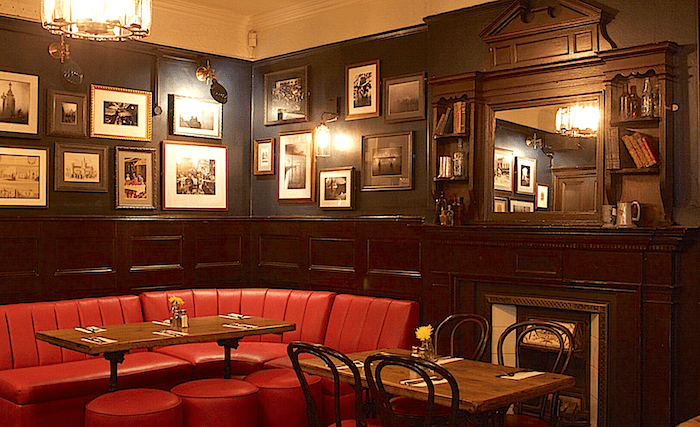 €€ | Quiet | Traditional | Family Pub | Lenin And Stalin
At first glance, there's nothing remarkable about the look of this pub. However, it's spotlessly clean, warm and inviting, has polite staff, and is certainly a match for other local pubs. But its appeal has grown around rumours about its historic clientele.
There are unsubstantiated stories about Lenin and Stalin hooking up for a pint here in 1905. This is claimed to be their first meeting in the UK. As a result, the pub attracts a flow of customers because of this story alone.
Address: 43 Clerkenwell Grn
1. Blind Beggar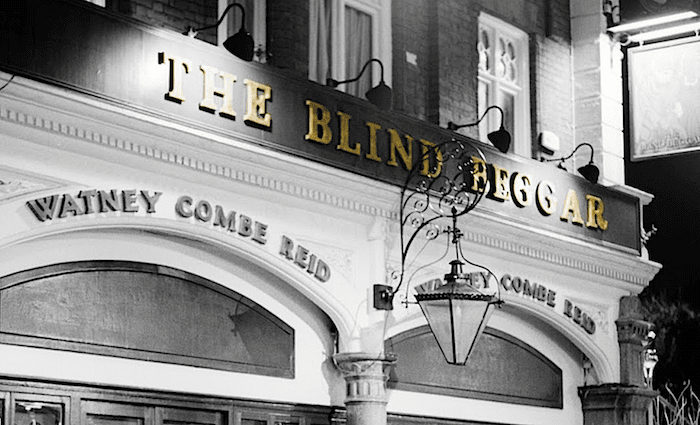 London's East End | Quiet | Local Favourite | The Kray Twins | Footballer Bobby Moore
This traditional pub in a working-class area of London's East End is notorious as the place where 1960s gangsters Reggie and Ronnie Kray used to drink and also killed a rival gangster. It's now a landmark in East End history and the gangland connection remains to this day. That said, the current owners are unconnected to that lifestyle.
Many curious visitors seek it out to walk in the footsteps of the Krays. However, it's a very quiet, traditional pub and no longer has the star attraction which saw celebrities such as actress Barbara Windsor and England football captain Bobby Moore frequenting it in the 1960s. Bobby Moore even owned the pub in 1966, which was the year England won the World Cup.
Address: 337 Whitechapel Rd
Not ready to book a tour? Find out if London tours are worth it.