When you think of fruity drinks, you imagine being on an exotic island. Guess what? Paris is an island. It was first inhabited as the island which today is known as Ile de la Cite, and the region of Paris resides in is Ile de France, which means "island of France". Try the cocktails listed below and you will feel as if you have been transported to a tropical destination.
---
Hey, we sell tours too!
While we love providing you with free tips and tricks for your Parisian adventure, we'd also love to welcome you on tour. Check out our best Paris tours and allow a local expert to show you around the charming city,
Cocktails of Paris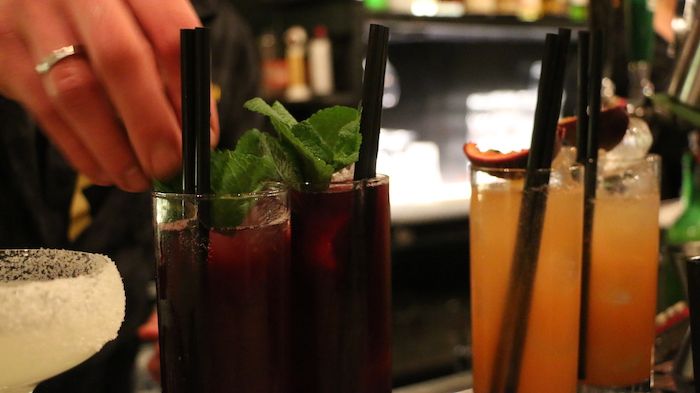 In addition to being known as the City of Lights, Paris is popular for its nightlife. While a stunning gin and tonic can be found at Saturne (in the 2nd arrondissement) or the Bloody Mary to end all Bloody Marys can be found at Clamato (in the 11th arrondissement), we will list the seven Paris bars and their famous cocktails you must try to believe.
Khayma Rooftop at Generator Hostel
Drink: Le Macaron
This drink is like a young adult version of a macaron but in liquid form. Hence, it's name. Made with gin-infused white pepper, Suze, cherry liquor, fresh ginger, and macaron syrup, you will feel like you drank a delicious pastry, and it will be difficult not to reach for another.
Address: 9-11 Place du Colonel Fabien | Tel: +33 1 70 98 84 13 | Hours: 4 PM – 10 PM | €€
Experimental Cocktail Club
Drink: Los Feliz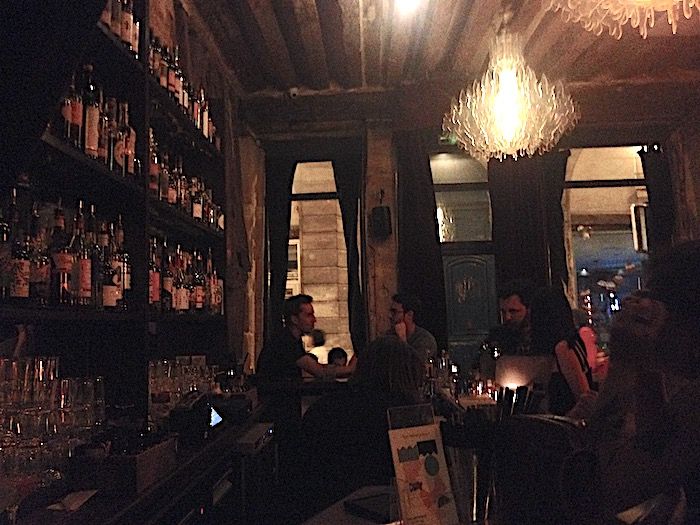 If you're someone that likes to drink, you've probably been told by drinking pals that you have to go to the Experimental Cocktail Club. While Le Meilleur is considered one of the best, we suggest Loz Feliz, named after a Los Angeles neighborhood. The best cocktails are not just drinks, but also describe places, eras, or even a person. Somehow pineapple rum, lime juice, apple vinegar, and maple syrup tastes like Los Feliz. How does this honeyed, syrupy, mildly piquant mixture tastes like aspiration and daydreams? They only way to know is to try it for yourself.
Address: 37 Rue Saint-Sauveur | Tel: +33 1 45 08 88 09 | Hours: Mon Thurs: 7 PM – 2 AM, Fri & Sat : 7 PM – 4 AM, Sun: 8 PM – 2 AM | €€€
Sherry Butts
Drink: Memento Mori
This cocktail is intense, while also pleasant. Made with cardamom-infused Byrrh, vermouth del Professor, dry curaçao, rye, Combawa bitters, and hand-carved ice that takes its sweet time melting. The smooth taste with a pinch of citric acid stimulates great conversation as you pucker your lips with joy. This tastes like a smart person's cocktail and drinking it feels like getting great insight about your life.
Address: 20 Rue Beautreillis | Tel: +33 9 83 38 47 80 | Hours: Tues-Sat: 6 PM – 2 AM, Sun & Mon: 8 PM – 2 AM | €€€
Entrée des Artistes
Drink: Fat Beets
Beets cleanse your liver, which is helpful after a night of drinking. But imagine a drink that cleans your liver while you were drinking it. It intoxicates and detoxifies you simultaneously. Huh? This contradiction is Fat Beets, made out of only three ingredients (vodka, beetroots, and ginger), which is a simplicity we love. The harshness of the roots continues into the ginger, while the vodka offers the tenderness to balance it out. It's quite a ride for your tastebuds.
Address: 30 Rue Victor Massé | Tel: +33 1 45 23 11 93 | Hours: Tues-Thurs: 7:30 PM – 2 AM, Fri & Sat: 7:30 PM – 5 AM, Closed Sun & Mon | €€€
Mabel
Drink: The Blockbuster Daquiri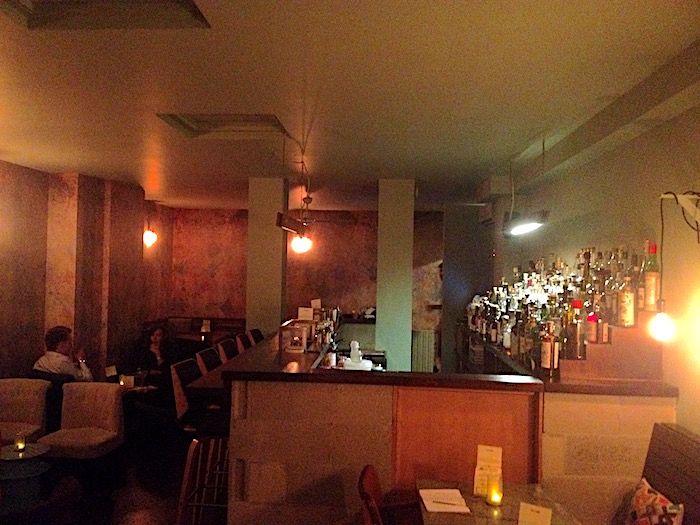 Rum de Sainte Lucie, homemade Pedro Ximenez cola sauce, grilled lime juice, and three sprays of Pop Corner Bitters. This cocktails, which tastes like a fancy slurpee, hits the spot on a hot summer night. If you don't yet feel like you're on an exotic island, you will after you've had a few sips of this ambrosial beverage.
Address: 58 Rue d'Aboukir | Tel: +33 1 42 33 24 33 | Hours: Mon-Wed: 7 PM – 12 AM, Thurs: 7 PM – 1 AM, Fri & Sat: 7 PM – 2 AM, Closed Sun | €€€
Little Red Door
Drink: Baroque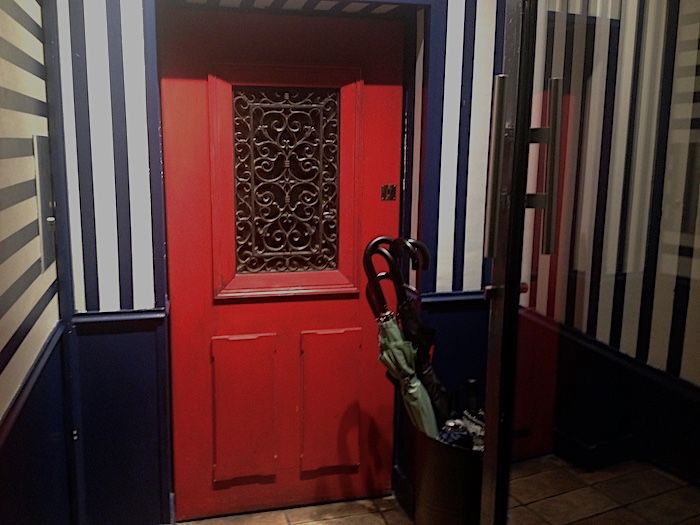 Little Red Door is like the Louvre of cocktail bars and Baroque is the "Mona Lisa." Rum, fortified wine, orange liqueur, and pomegranate flowers make you feel like you're taking a bath in this cocktail. The layers of the rum and wine, while they don't sound like they would work together, truly marries, as the French like to say about foods that work well together.
Address: 60 Rue Charlot | Tel: +33 1 42 71 19 32 | Hours: Sun-Thurs: 6 PM – 2 AM, Fri & Sat: 6 PM – 3 AM | €€€
Jòia
Drink: Sweetness of Provence
You get the feeling that if sodas were to evolve, this would be how. Perrier, grapefruit sherbert, cardamom syrup. The satisfying bubbliness of the perrier, the caress of the sherbert and bitterness of the syrup come together like three good friends who haven't seen each other in years. Even though you will probably have this at night, it will taste like an afternoon in the country. Refreshing. Syrupy. Nectarous.
Address: 39 Rue des Jeuneurs | Tel: +33 1 40 20 06 06 | Hours: Mon-Sat: 12 PM – 2:30 PM & 7 PM – 10:30 PM, Sun 11:30 PM – 3 PM & 7 PM – 10:30 PM | €€€€
---
I Want More Paris!
Not sure what to do in Paris? Check out our step-by-step guide about how to do Paris in a Day. If you'd rather let us guide you, check out our Paris tours.
Parlez-Vous Francais? Learn some of the most important French phrases before your trip to Paris.