Sparkling wines are made around the world. Some of the most famous are Prosecco and Champagne. However, the difference between the two is like night and day from taste to how they produce it. This article will finally explain the differences between them. Salute!
---
Prosecco vs Champagne
As a certified Sommelier, I always get the same question all the time, " What is the difference between Prosecco and Champagne"? The surging popularity of prosecco in the United States in the last decade has made this question even more relevant. I will go into " Wine Geek Mode" below to explain it to you. However, for those who just want a simple explanation I will make a few, simple points here:
| | | |
| --- | --- | --- |
| | Champagne | Prosecco |
| Is it Sparkling? | Yes | Yes |
| Where does it come from? | Champagne Region, France | Veneto Region, Italy |
| How do they make it Sparkling? | Champagne Method ( See Below) | Charmat Method ( See Below) |
| Price Range? | $40- The Moon! | $10-$30 |
| Is it considered a Complex wine? | Yes! | No, light & easy |
| Alcohol Content? | 12% | 12% |
| When to Drink? ( My Personal Preference) | At Dinner | Before Dinner |
Champagne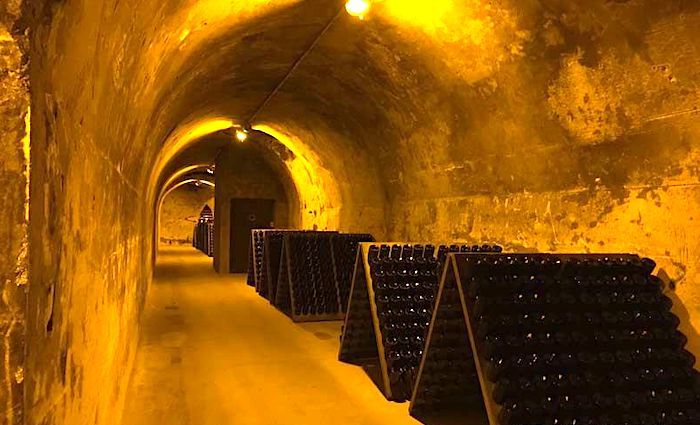 Champagne has an AOC ( Appellation d'Origine Contrôlée) status. It is similar to the Italian DOC & DOCG. This means that the production of Champagne is government-regulated and adheres to strict production rules which check factors like grapes used, yield limits, and most important where the grapes are produced. Only sparkling wine from the " Champagne" region is considered legit in terms of donning the Champagne label. And so, this is the principal difference when it comes to sparkling wine vs Champagne.
The Champagne region today consists of 4 micro-regions: Vallée de la Marne, Montagne de Reims, Côte des Blancs e Côte de Sézanne and Aube. Each micro-region has its own terroir (natural environment. As a result, wines from each region produce varied tastes. As far as grapes used there are really only three- Pinot Noir, Pinot Meunier, and Chardonnay. While a few more can be used like Pinot Blanc, Petite Meslier, and Petite Arbanne, the previous three reign supreme. Many people are surprised to learn that two of the three main grapes used to make champagne are red grapes!
Who Invented Champagne?
Contrary to popular belief, 17th-century Benedictine monk Dom Pierre Pérignon did not invent Champagne ( See quote below). However, he did contribute to significant advancements of the beloved beverage. Born in 1638 as the youngest of seven children, Pérignon's father owned several vineyards in the Champagne region.
After entering the Benedictine order of monks at age 17, he eventually became the cellarer at the Abbey of Hautvillers. This is where his legacy came into play. Among his other duties, Pérignon worked on improving several aspects of champagne-making. Due to the local climate, winemakers often grappled with carbonation bubbles that appeared during the fermentation process.
Often leading to the explosion of bottles, the bubbles ended up wasting a lot of product. And so eventually, Pérignon decided to make the best of the land's natural conditions. It was then that he developed the innovations still used by sparkling winemakers today.
Characteristics
Due to the fact that Champagne ages longer on the lees, the flavor often resembles cheese rinds. In more refined Champagne, the flavor will seem like toast or biscuits. The high-pressure aging process creates fine and persistent bubbles. Vintage champagne ( wine made from one year as opposed to a blend of years) typically have flavors of almond, orange-zest and white cherry.
The English left these inexpensive still white wines on the London docks and the wines got cold so they started undergoing a second fermentation causing them to become carbonated Like all great mistakes, it led to a great invention.

Pierre-Emmanuel Taittinger- Head of family-owned producer, Taittinger Champagne
Prosecco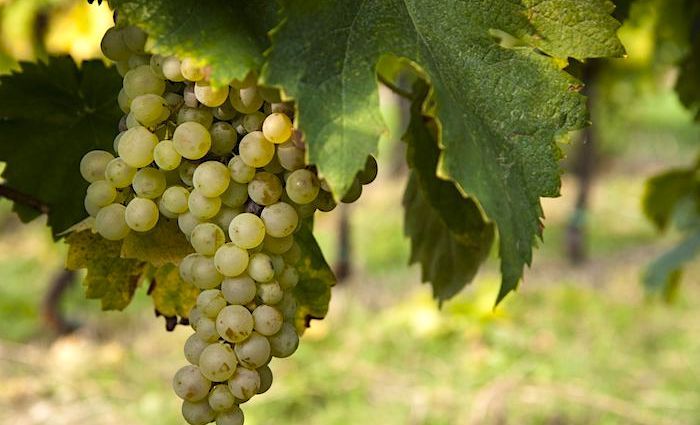 Prosecco has both DOC and DOCG demoninartions, depending on where the it is produced. Like the AOC for Champagne above, this ensures the quality by strictly controlling how the bubbly wine is produced. Also, like Champagne, the word " Prosecco" can only be used for wine produced in a specific area of the Veneto region. The hilly area called Marca Trevigiana is where this light elixir is produced with the two micro areas being Conegliano and Valdobbiadene.
The main grape used to produce prosecco is a white grape called Glera. While it's also possible to use small quantities of perera, bianchetta and verdiso, Glera reigns supreme.
Who Invented Prosecco?
Antonio Carpené is credited with being the founding father of Prosecco. In 1868 he established a winery in the area of Conegliano. The following year he founded Italy's first School of Viticulture and Oenology in Conegliano which is still very highly regarded today. He perfected the Charmat or Tank Method for producing sparkling wine
Surprisedly, his winery is still around today and the 5th generation of the Carpené family is running it!
Characteristics
Prosecco's taste is more fruity ad flowery because of the grapes it is made with. The aging process takes place in large tanks, creating less pressure that results in lighter, spritzy bubbles that are not as persistent as ones in Champagne. The finest bottles of prosecco usually have notes of tropical fruit, hazelnut, vanilla and cream.
Méthode Champenoise

vs Charmat Method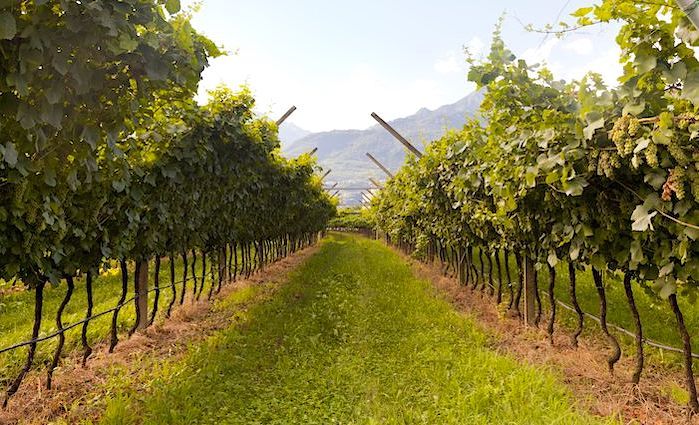 The key process in the production of all sparkling wine is two rounds of fermentation. In comparison, still wine requires only a single round of fermentation. In other words, the first round creates the base or cuvée, and the second makes bubbles.
The Traditional Method
The most expensive and widely-appreciated sparkling winemaking method is the Traditional Method or Méthode Champenoise. It is aptly named after the region of France. With secondary fermentation taking place entirely inside the bottle, the Champagne method is much less efficient than the more modern "tank method" (see next section). Either comprised of one type of grape or a blend of different ones, selecting and mixing the cuvée is a highly skilled task. After this first step is completed, the cuvée is combined in the bottle with a mixture of sugar and yeast called "liqueur de tirage" – then the magic happens.
Charmat Method
Prosecco isn't produced using the Méthode Champenoise, but instead with the "Charmat Method". Also known as the "tank method", the secondary fermentation occurs inside a big, steel tank, instead of a bottle. By far, more cost-effective than the Méthode Champenoise, the modest price tag of Italian sparkling wine reflects this. As a result, Prosecco is considered an everyday sparkling wine.
---
I Want More Paris!
Not sure what to do in Paris? Check out our step-by-step guide about how to do Paris in a Day. If you'd rather let us guide you, check out our Paris tours.
Parlez-Vous Francais? Learn some of the most important French phrases before your trip to Paris.