Tuscany Winery Tour and Gourmet Bites in Montalcino
Pair irresistible wine with delicious gourmet bites after strolling through picturesque vineyards
Travel Flexibly
·
1.50h
·
Florence, Italy
Tuscany's idyllic countryside is the ideal place to lose track of time while sipping world-renowned wines, but to fully experience its elegance, a guided winery tour complemented by gourmet bites is a must. That's why we've partnered with Corte Pavone Winery, tucked in Montalcino's hills, to bring you a fully immersive experience that takes you from grape to glass. Expert wine guides lead the way, ensuring you depart with a comprehensive appreciation of Tuscany's delightful vintages.
Winery and gourmet eats tour​
Expert guide
Walk among the vineyards
Cross-vaulted cellar
Tuscan wine tasting
Gourmet bites
Handmade and specially created
A true gourmet experience
Your immersive day in the vines begins with an enchanting guided stroll along the Brunello Cru path, a picture-perfect trail that weaves through Corte Pavone's vineyards and features stunning views of Montalcino. Then, continue to the cross-vaulted cellar, where you'll discover the many steps of winemaking, from harvest to aging.
Eager to taste the products of your fertile surroundings, it's time to head to the tasting room, where you'll settle in and slowly make your way through six wines served in three flights. Throughout, you'll be served gourmet bites, each carefully paired with a wine flight, which ensures you leave feeling satisfied and filled with newfound wine wisdom.
Tuscany Winery Tour and Gourmet Bites in Montalcino Description
Your 1.5-hour tour includes:
Guided walk along Brunello Cru path

Learn about Corte Pavone's philosophy and biodynamic approach

Visit cross-vaulted cellar

Six wines presented in 3 flights, each perfectly paired with a gourmet bite

Expert wine guides

Small group size perfect for an immersive experience
Stroll Corte Pavone's Vineyards
Begin your experience with a walk through Corte Pavone's scenic vineyards, surrounded by the quintessential gentle landscapes of Tuscany. With start times at 11 am, 3:30 pm, and 5 pm, it's easy to schedule your immersive day in the vines around your schedule, and as soon as you've begun your tour, you'll immediately be wowed by the knowledge and dedication your guides have brought along. Take a moment to ponder the nearby wine town of Montalcino and expand your knowledge as wine experts share Corte Pavone's philosophy and biodynamic approach.
Step Inside the Cross-Vaulted Cellar
Soon, you'll arrive at the charming cross-vaulted cellar. Discover the perfect conditions to age wine, and learn how different techniques can turn similar grapes into varying, but equally delectable, vintages. With your expert guide leading the conversation and fellow wine enthusiasts by your side, this tranquil space comes alive with insight. As you head back into the daylight, you'll no doubt be ready to head to the tasting portion of this tour equipped with a deeper understanding of wine.
The Gourmet Tasting Experience
Upon your arrival in the tasting room, a nicely arranged table invites you to settle in for a one-of-a-kind tasting experience right in the heart of Tuscany. Again, led by your knowledgeable guides, you'll sip your way through six wine tastings served in three flights–each of which comes accompanied by a gourmet bite. See if you can bring what you've learned in the vineyard to the table. Wine tasting options include:
Brunello Cru Tasting: Featuring Corte Pavone's Brunelli, with a tasting of 1 vintage Brunello, 3 Brunello Cru & 2 Brunello Cru Riserva
Signature Corte Pavone Tasting: Delight in an overview of Carte Pavone's impeccable range with a tasting of Le Perle di Pavone Spumante, Rosso di Montalcino, Levante, Brunello di Montalcino, Brunello Cru, Brunello Cru Riserva
Afterward, take time to relax or purchase a bottle to bring home. Either way, we can promise you'll be in no hurry to leave this picturesque winery tucked in the hills of Tuscany.
What you get with this tour
Guided walk through vineyards
Admire Montalcino from above
Sample 6 wines in 3 flights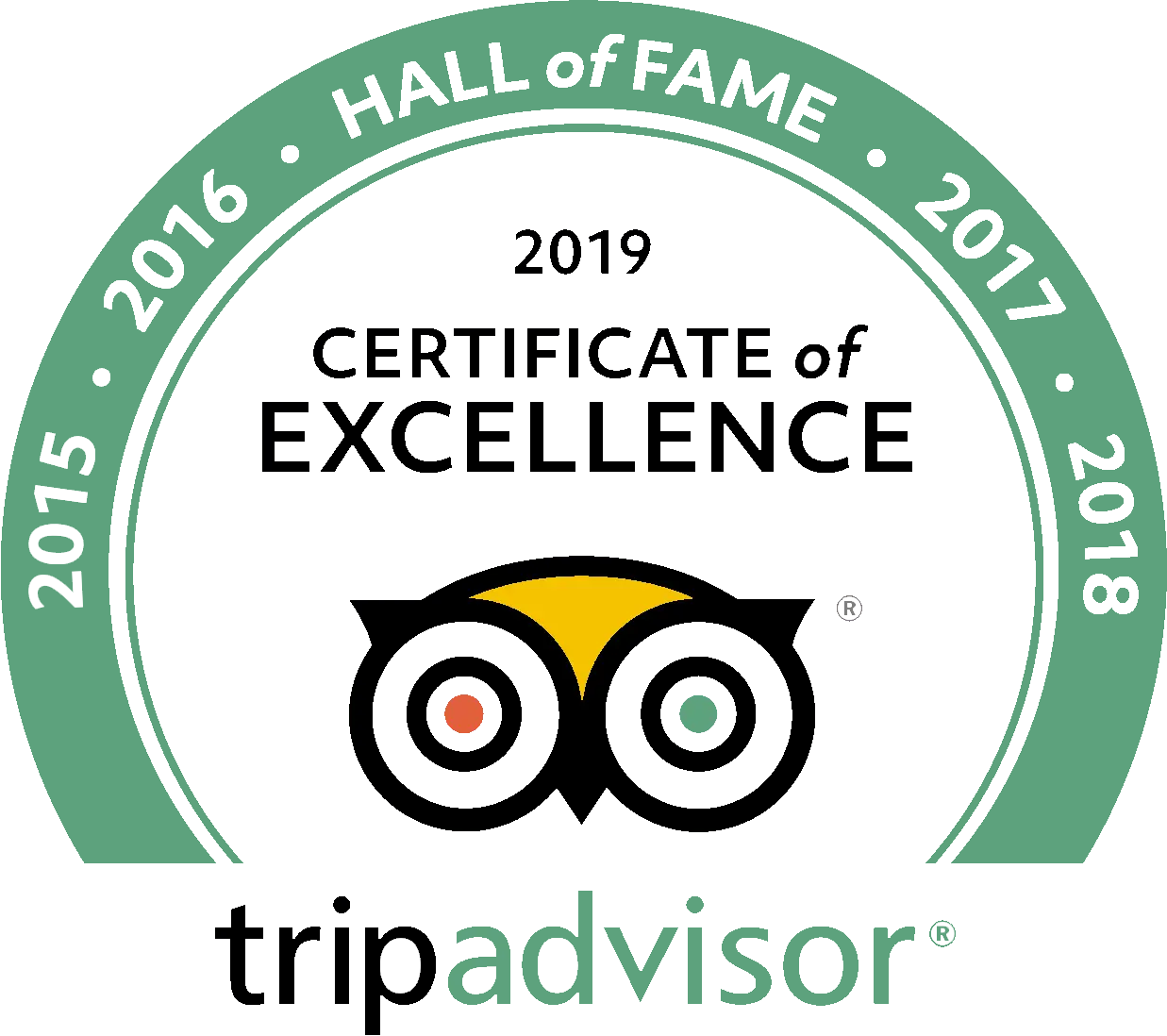 See what people are saying
0 total reviews
Leave a review
0.0/5 (based on 0 reviews)
Frequently Asked Questions
What to bring?
A thirst for wine knowledge and a valid ID!
What to bring?
A thirst for wine knowledge and a valid ID!
Is this tour run by The Tour Guy?
No, this tour is operated by one of our trusted and vetted partners in Tuscany.
What if I have concerns about my mobility on this tour?
If you have any doubts about your mobility, please let us know beforehand. The winery tour portion of this experience includes walking on uneven terrain and through vineyards.
What happens if it rains?
We run our Tuscany wine tasting tours rain or shine. If the weather is extremely bad and Corte Pavone is closed, we'll inform you as soon as possible.
Is there a dress code to join this Tuscany winery tour and gourmet tasting experience?
While there is no specific dress code, we recommend wearing comfortable, casual, and respectful clothing.
How much walking is involved in this tour?
The first portion of this experience is all about walking through Corte Pavone vineyards. While the pace is gentle, you will have to navigate some uneven terrain.
Is lunch or dinner included in the price of the tour?
While lunch or dinner is not included in the price of the tour, you will be treated to gourmet bites that have been carefully paired with your wine tastings.
Are drinks included in the price of the tour?
Yes! Wine tasting of six different varieties are included in the price of this Tuscany winery tour and gourmet tasting experience. However, any additional drinks are not included in the price of the tour.
Can I bring my kids?
Of course! Just be aware that younger kids may not enjoy this sophisticated experience, and only those 18 years old and above with a valid photo ID will be able to participate in the wine tastings.
show more frequently asked questions