Val d'Orcia Day Trip with Two Wine Tastings from Florence
Sip on Brunello in Montalcino, wander through Pienza, and savor pecorino cheese in Montelpuciano
Travel Flexibly
·
11.50h
·
Florence, Italy
Searching for the ultimate Tuscan wine tour while you're in Florence? Join this magnificent day trip to Val d'Orcia, a stunning UNESCO World Heritage Site renowned for its enchanting vineyards. Savor delicious Brunello wine in Montalcino, explore the ancient city of Pienza, and visit a winery in Montepulciano for a delicious tasting of Vino Nobile and pecorino cheese. All the while, admire Tuscany's captivating rolling hills, idyllic olive groves, and picturesque vineyards!
Val d'Orcia tour from Florence​
Head to Montalcino
First wine tasting
Visit Pienza
Spectacular hilltop views
Montepulciano winery tour
Visit the wine cellar
Second wine tasting with pecorino cheese
Before you can begin sipping your way through the decadent wines of Val d'Orcia, head to the Piazzale Montelungo Bus Terminal in Florence. After finding your local guide, hop on your comfortable coach bus and meet your group of fellow-wine lovers.
An idyllic winery in Montalcino will be your first stop, where you and your group will explore their charming wine cellar and sample delicious Brunello wine, which the town is famous for.
Take in a scenic viewpoint of Val d'Orcia from the town's peak before exploring Pienza, a historic city with magnificent architecture. Follow your friendly guide to a panoramic viewpoint of the region, where you'll marvel at the picturesque hills, vineyards and olive groves that surround you.
Finally, end your tour in Montepulciano, renowned for being the land of Vino Nobile. Enjoy a captivating winery visit, where you will even have the opportunity to visit a real dungeon! Indulge in the region's delicacies during a delicious wine and pecorino cheese tasting as you take in the stunning setting.
Cheers with your group one more time before hopping back on your coach bus for a peaceful ride back to Florence.
Val D'Orcia Day Trip with Two Wine Tastings Tour Description
Your 11.5-hour day trip includes:
Local, multilingual guide

Roundtrip transportation in Coach

Explore Montalcino, Pienza, and Montepulciano

Two wine tastings and pecorino cheese tasting

Option to purchase wine and cheese

Breathtaking views of Val d'Orcia
Drive to the Tuscan Countryside
To begin tasting your way through the magnificent Val d'Orcia, make your way to the Piazzale Montelungo Bus Terminal in Florence. Once you've spotted your friendly guide, board your fully fitted, GT coach bus and meet the rest of the fellow wine-lovers you'll be traveling with!
Sit back and and relax as you enjoy a comfortable ride outside of the city into the gorgeous hills of the Tuscan countryside. Before long, you will arrive in Val d'Orcia, a stunning UNESCO World Heritage Site.
Sample Brunello in Montalcino
After a beautifully scenic drive from Florence, your first stop will be the enchanting town of Montalcino, celebrated for being the land of Brunello wine. After arriving at a charming winery in the region, you and your excited group members will be given a special tour of the charming wine cellar as you learn trade secrets of how their delicious Brunello is produced.
Of course, you can't leave Montalcino without sampling the wine it's renowned for. Indulge in a decadent Brunello tasting before departing for your next marvelous stop of the day.
View Wine Country from Above
Hop back in your coach and grab a window seat as you continue to drive through the picturesque village of Montalcino. Your driver will bring you to the town's peak, where you will be met with jaw-dropping views of wine country. Admire the classic rolling hills, winding roads through picturesque vineyards, stunning olive groves, ancient oaks, and cypress trees. Capture the moment with your camera as you take in the incredible landscape.
Wander Through Beautiful Pienza
Next, your driver will transport you to Pienza, coined as the "ideal city." Pienza was built in the 15the century by the legendary architect Bernardo Rossellino at the request of Pope Pius II.
Weave through the city's charming streets, admiring the breathtaking architecture within the Duomo and Palazzo Piccolomini, which you may recognize from Zeffirelli's film of Romeo and Juliet. Follow your guide to the city's most captivating viewpoint, where you'll find mesmerizing views of Val d'Orcia. After taking in the extraordinary sights, it will be time for your final stop of the day.
Wine and Pecorino Tasting in Montepulciano
Cap off your journey through Val d'Orcia with a delightful winery in Montepulciano, famous for producing Vino Nobile. Visit their gorgeous vineyard and explore a real dungeon, where the wine is stored underneath the ancient walls of the winery. Finally, enjoy a tasting of their exquisite Vino Nobile as well as pecorino cheese, another regional specialty.
Cheers one last time with your newfound friends before boarding the bus back to Florence.
What you get with this tour
Expert, English-speaking guide
Roundtrip transportation in fully-fitted GT Coach
Explore Montalcino, Pienza, and Montepulciano
Tour a wine cellar and sample the world-famous Brunello wine
Montepulciano winery with wine and pecorino cheese tasting
Option to buy wine and cheese for a competitive price
Admire breathtaking views from the peak of Montalcino
Take in panoramic views from Pienza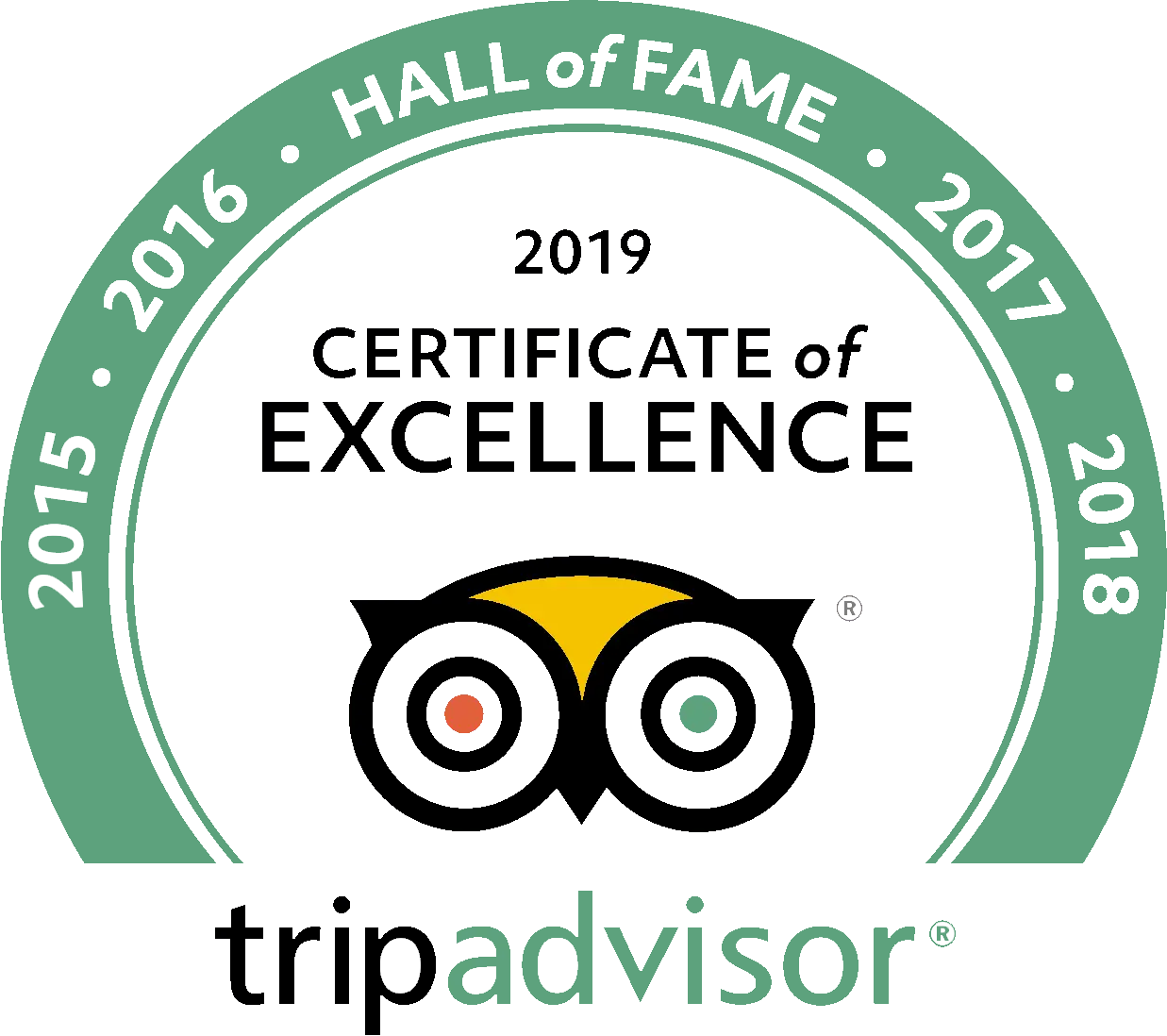 See what people are saying
0 total reviews
Leave a review
0.0/5 (based on 0 reviews)
Frequently Asked Questions
What to bring?
Please make sure to wear comfortable clothing and wear sun protection.
What to bring?
Please make sure to wear comfortable clothing and wear sun protection.
Is this tour run by The Tour Guy?
No, this tour is operated by one of our trusted and vetted partners in Florence.
What if I have concerns about my mobility on this tour?
Unfortunately, due to the locations visited on this tour, it is not suitable for guests with wheelchairs or impaired mobility. 
What happens if it rains?
We run our tours rain or shine.
Is lunch included in the price of the tour?
No, but you'll have a break to find delicious food. We're happy to recommend one of our favorite spots, but your guide is sure to point you in the right direction too.
How many glasses of wine will I get?
You'll enjoy two separate wine tastings, one in Montalcino where you will savor Brunello, and the second in Montepulciano, for Vino Nobile.
Can I bring my kids and do I have to pay for them?
Kids are welcome on this tour, and children aged 0-3 may join for free. Children aged 4-12 pay a reduced fee.
show more frequently asked questions