Vintage FIAT 500 Self-Drive Tuscany Tour from Florence
Get behind the wheel of an iconic Italian car, cruising to the Tuscan countryside
Travel Flexibly
·
6.00h
·
Florence, Italy
Want to explore the hills of Tuscany in style? Join this unforgettable, self-driving tour, where you'll spend the day behind the wheel of a vintage FIAT 500 from the 1960s! Follow your expert guide from the city of Florence to the enchanting Tuscan countryside, passing by ancient castles, olive groves, and picturesque villas. Enjoy a traditional, Tuscan lunch before taking the scenic route back to Florence, where you'll be sure to turn some heads along the way!
Vintage FIAT 500 Tour from Florence​
Self-Drive Experience​
Florence Cityscape​
Scenic Photo Stops​
Radio-Guided Tour
Local Lunch​
Unforgettable Memories
Fun-Filled Adventure​
Small Group Experience​
Nostalgic Tuscany​
To begin your unforgettable drive through Tuscany, meet your local guide at your designated meeting point in Florence city center. Once your group has arrived, follow your guide to a nearby garage where you'll get acquainted with your 1960s, vintage FIAT 500. Marvel at the beauty of this rare, vintage vehicle as your guide goes over the basics of driving a manual car.
Once you're on the road, follow your guide to the best view of Florence, where you'll also stop inside one of the city's oldest churches. After snapping some iconic photos with your vintage car against the city's skyline, it's time to hit the road and head to the countryside!
Cruise along the rolling hills of Tuscany, stopping for amazing photos along the way, before stopping at a private terrace for a traditional Tuscan meal and glass of Chianti. After indulging in your Tuscan treats, get back behind the wheel one more time as you take the scenic route back to the city. Get ready to turn some heads as you drive back to the garage, as your vintage FIAT 500 is a guaranteed showstopper!
Self-Drive Vintage FIAT 500 Tuscany Tour Description
Your 6-hour tour includes:
Expert tour leader

Vintage FIAT 500

Self-drive through Tuscan countryside

Traditional Tuscan lunch and wine

Two-way radio to contact the guide

Insurance, fuel, car taxes
Find Your Vintage FIAT 500
Before setting off on the ride of a lifetime, head to your meeting point in front of Biblioteca Nazionale, where your guide will be waiting for you. Once your group is together, your friendly guide will take you to a nearby garage where your restored, vintage FIAT 500 from the 1960s will be waiting!
Your tour leader will give you a quick tutorial on driving this manual, vintage vehicle, and then you'll be ready to hit the road! You'll be given a two-way radio to stay in contact with your guide, so there's no need to worry about getting lost during your trip.
Cruise Through Florence in Style
Get behind the wheel and be ready to turn heads as you cruise down the streets of Florence. Even though you're still in the city, enjoy a scenic drive as you follow your guide down a breathtaking avenue lined by cypress trees.
Continue following your guide to an incredible, panoramic viewpoint of Florence. Admire the city's striking skyline and snap a few photos with your vintage FIAT 500 against this unmatched backdrop.
Before getting back behind the wheel, stop inside a stunning, hilltop church, which is one of the oldest in Florence.
Drive Through the Countryside
Now that you're back in the driver's seat, it's time to leave the traffic of the city behind, in favor of lush, rolling hills. Admire Tuscany's legendary countryside as you drive along narrow, stonewalled lanes, ancient villas, and fields filled with olive trees. Of course, there will be plenty of time to stop for amazing photos. You couldn't ask for a better backdrop to feature your vintage vehicle!
If you've been riding in the passenger's seat, this is also a great time to switch things up and get behind the wheel if you feel like doing so!
Traditional Tuscan Lunch
Driving through the winding streets of Tuscany is sure to work up an appetite! Now, it's time to indulge in traditional Tuscan delicacies. From a private terrace, admire majestic views of castles and villas sitting atop lush, green hills. Take it all in as you devour Tuscan local specialties, such as cheese, prosciutto, and a glass of Chianti wine.
We'll stop at one glass this time, as you've still got more driving to do!
Back to Florence
After snapping more photos from your incredibly scenic lunch views, it's time for one more ride in your dream car! Follow your guide as you take the scenic route back to Florence, soaking in the enchanting landscape one more time. While you cruise into the city and back to the garage, you'll feel like an Italian movie star as you make heads turn!
What you get with this tour
Self-drive manual vintage vehicle
Driving tutorial from tour guide
Amazing photo opportunities
Traditional Tuscan lunch and wine
Drive through Tuscan countryside
See panoramic views of Florence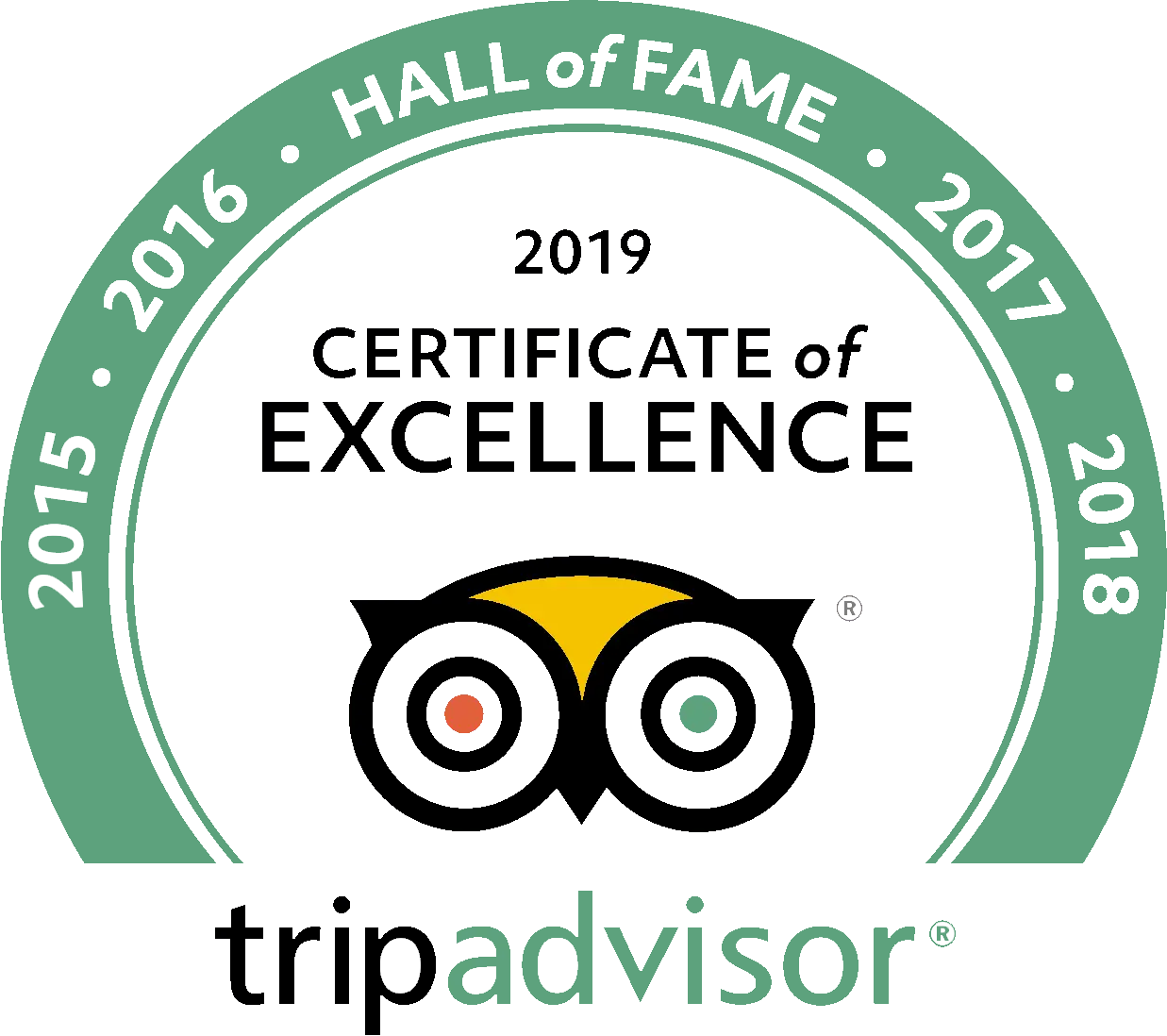 See what people are saying
0 total reviews
Leave a review
0.0/5 (based on 0 reviews)
Frequently Asked Questions
What to bring?
Don't forget your camera! The driver should avoid high heels or flip flops and make sure to bring a valid driver's license.
What to bring?
Don't forget your camera! The driver should avoid high heels or flip flops and make sure to bring a valid driver's license.
Is this tour run by The Tour Guy?
No, this tour is operated by one of our trusted and vetted partners in Florence.
What is the minimum age required to drive the Fiat 500?
18 years. A valid driver's license is required, in its original form. We cannot accept a copy or a picture.
Do I need to have previous experience with manual gears to drive the Fiat 500?
Yes, prior experience with manual gear is recommended. At the start of the experience, our tour leader will provide a demonstration on how to operate this specific vehicle. However, having some familiarity with driving stick is essential. Please note that we reserve the right to terminate the participation of any driver who cannot safely control the car, and refunds cannot be provided in such cases.
What happens if it rains?
We run our tours rain or shine. In case of extreme weather conditions, we will propose an alternative date or refund the price paid for the tour.
Is there any chance this tour will be canceled?
On the rare occasion the tour is canceled, we'll inform you as soon as possible. We will work with you to reschedule your tour when possible or provide a full refund.
How many people can accommodate in a Fiat 500?
A Fiat 500 can accommodate 3 adults or 2 adults and 2 children.
Is lunch included in the price of the tour?
Yes, lunch is included! You'll have a traditional Tuscan meal.
What if I have food allergies, intolerances, or other dietary requirements?
Please contact us in advance so we can do our best to accommodate your needs. We will work with our tour partners to provide you with an alternative when possible.
What if I don't drink alcohol but I'd still like to join the tour?
Not a problem. Please let us know in the comment box when you book your tour so we can make sure an alternative drink is provided.
Can I bring my kids and do I have to pay for them?
Youths are allowed as passengers in the vehicle, though please keep in mind that there are no rear seat belts.
Does this tour include hotel pickup?
No hotel pickup is included on this tour. You'll meet your guide at the designated meeting point in front of Biblioteca Nazionale in Piazza dei Cavalleggeri.
Where does this tour end?
This tour ends back at the meeting point in Florence.
show more frequently asked questions