Kid-Friendly Private Florence Walking Tour: David & Gelato
Bring the fun to Florence on this family walking tour that includes a merry-go-round and papermaking
Hoping there's a Florence tour that'll keep your kids entertained? We know that sightseeing with kids can be a real challenge, so give yourself a break and let our engaging, kid-friendly guides bring this enchanting city to life! Take in famous Florence sites like the Duomo and San Lorenzo Market, skip the line to see Michelangelo's David, and try authentic Florentine gelato. Your kids will love getting interactive too, with papermaking, a carousel ride, and even a special prize!
A Florence family adventure
See David at the Accademia
Explore the San Lorenzo Food Market
Design your own church facade
Stroll around the iconic Duomo
Taste authentic Florentine gelato
Ride a 100-year-old carousel
Kids can win a prize!
After meeting your personal Florentine guide in Piazza San Marco in the center of the city, it's time to set off on your family-friendly, boredom-busting tour of Florence. We choose our family tour guides based on their ability to keep kids engaged with their storytelling and to make things fun, as well as their in-depth knowledge of the city. With interactive activities throughout the day, you can be sure this is no ordinary Florence sightseeing tour!
During 3 hours of exploring the city, you'll see the David statue, the Duomo, San Lorenzo Market, and much more. And throughout the tour, your guide will arrange interactive games and challenges that'll keep your kids fascinated by the wonders of this stunning city. Your tour ends in one of Florence's most important squares, the Piazza Repubblica, which is the ideal place to continue your Florence family adventure!
Kid-Friendly Florence Walking Tour Description
Your 2.5-hour family tour includes:
Family-friendly Florence sightseeing tour

Skip-the-line Accademia tickets to see the David

Interactive activities throughout the tour

Special prizes for kids

Stops for authentic local gelato (not included in price)

Your own engaging English-speaking kid-friendly guide
Strike a Pose with Michelangelo's David
First up on this kid-friendly Florence walking tour, learn about the life of Michelangelo and get that perfect family photo with one of the world's most famous statues: the David. When you enter the gallery in which David stands, you'll immediately notice his height, smooth surface, and famously determined expression which reflects the moments before he went into battle with Goliath in the famous biblical tale.
As you enjoy your moment with this world-famous piece, your guide will explain how Michelangelo heroically carved this masterpiece out of a block of Carrara marble that no other artist wanted to touch. Make sure you take a good look at Michelangelo's hands and feet! They're out of proportion because David was supposed to be placed on top of the Florence Duomo.
The Accademia Gallery is among Florence's most popular museums and long lines are usually inevitable. Not for you and your family though—we reserve your skip-the-line Accademia tickets ahead of time so you won't waste a moment of your family day in Florence.
Florentine Papermaking Workshop
Did you know that Florentine paper has been revered across Italy since the 16th century? At the next stop on this family-friendly Florence walking tour, watch a traditional papermaking demonstration before you and your kids practice making some yourselves. This hands-on experience is fun and educational for the whole family and teaches children about a lesser-known part of Florentine culture. The kids get their own pieces to keep after showing off their creativity.
Local Life and the Food of Florence
Not only is Florence filled with historic monuments and amazing art, but it's also home to some of Italy's best food! On your family tour of Florence, you'll visit San Lorenzo Market and learn about some of the most beloved Florentine dishes. The market is actually comprised of two separate areas: the indoor market filled with food stands and tables to sample the local fare, and the outdoor section around the perimeter of the Mercato Centrale building is lined with leather, clothing, and souvenir vendors.
Enjoy the buzz of everyday life in this vibrant local market, and treat your kids to an unusual Florentine snack while you're looking around. Food isn't included so bring a little cash with you, and you guide will be happy to share some recommendations on what to try.
San Lorenzo's Unfinished Façade
Among his many talents, Michelangelo was a fine architect and he was well-liked by the powerful Medici family who once held vast influence over Florence. In 1516 Michelangelo was hired to put the finishing touches on the splendid San Lorenzo Church, and he had some extravagant plans for it too. However, despite spending a great deal of time and money quarrying the finest marble for his project, the idea was eventually scrapped a few years later and the façade remains uncompleted to this day.
At this point, your kids get to play architect and help out the great artist by creating their own ideas for how this beautiful old church should look
The Iconic Duomo Cathedral
As your guide shares exciting stories of Florence's history, your private walking tour continues towards another of the city's most famous sites. The iconic Duomo is Florence's most recognized landmark, located in the heart of Florence's historical center. Florence's cathedral towers over the city and is topped by a magnificent Renaissance dome designed by Filippo Brunelleschi.
Your guide will take you around the outside of this incredible structure, and you'll learn the amazing story of its construction, which began over 800 years ago! You'll also get a closer look at the famed bronze Baptistry Doors, which depict stunning scenes from the Old Testament.
Delicious Local Gelato
Did you know Florence is the birthplace of Italian ice cream? Invented by Buontalenti during the Renaissance period, gelato was created to serve at a feast for the Grand Duke Cosimo I de' Medici and its popularity spread like wildfire through Italy. You'll find gelato shops all over Florence, but your guide know exactly which ones make the most delicious ice creams packed with authentic Florentine flavor.
While gelato is not included in the price of the tour, it's both inexpensive and super-tasty, so you might want to buy more than one! It's the perfect treat on a hot day and a great reward after all that exploring. There's even more rewards here too, as this is where your kids can claim their special prize.
Merry-Go-Round Ride
You'll finish off your family day in Florence with a ride on the famous merry-go-round in Piazza Repubblica. With 20 horses and two gold-painted king's carriages, the gorgeous carousel is painted in joyful red, blue, and gold hues. It's over 100 years old, so stepping onto this fairground ride is like a little journey back in time!
The Piazza Repubblica is one of the largest and most famous squares in Florence, so it's the ideal place to finish your tour with plenty of places to eat and things to do nearby. Before you say a fond farewell to your guide, make sure you get a few recommendations for the rest of your time in the Florence—all our guides know their cities like the backs of their hands!
What you get with this tour
Family-friendly Florence sightseeing tour
Skip-the-line Accademia tickets to see the David
Interactive activities throughout the tour
Stops for authentic local gelato (not included in price)
Your own engaging English-speaking kid-friendly guide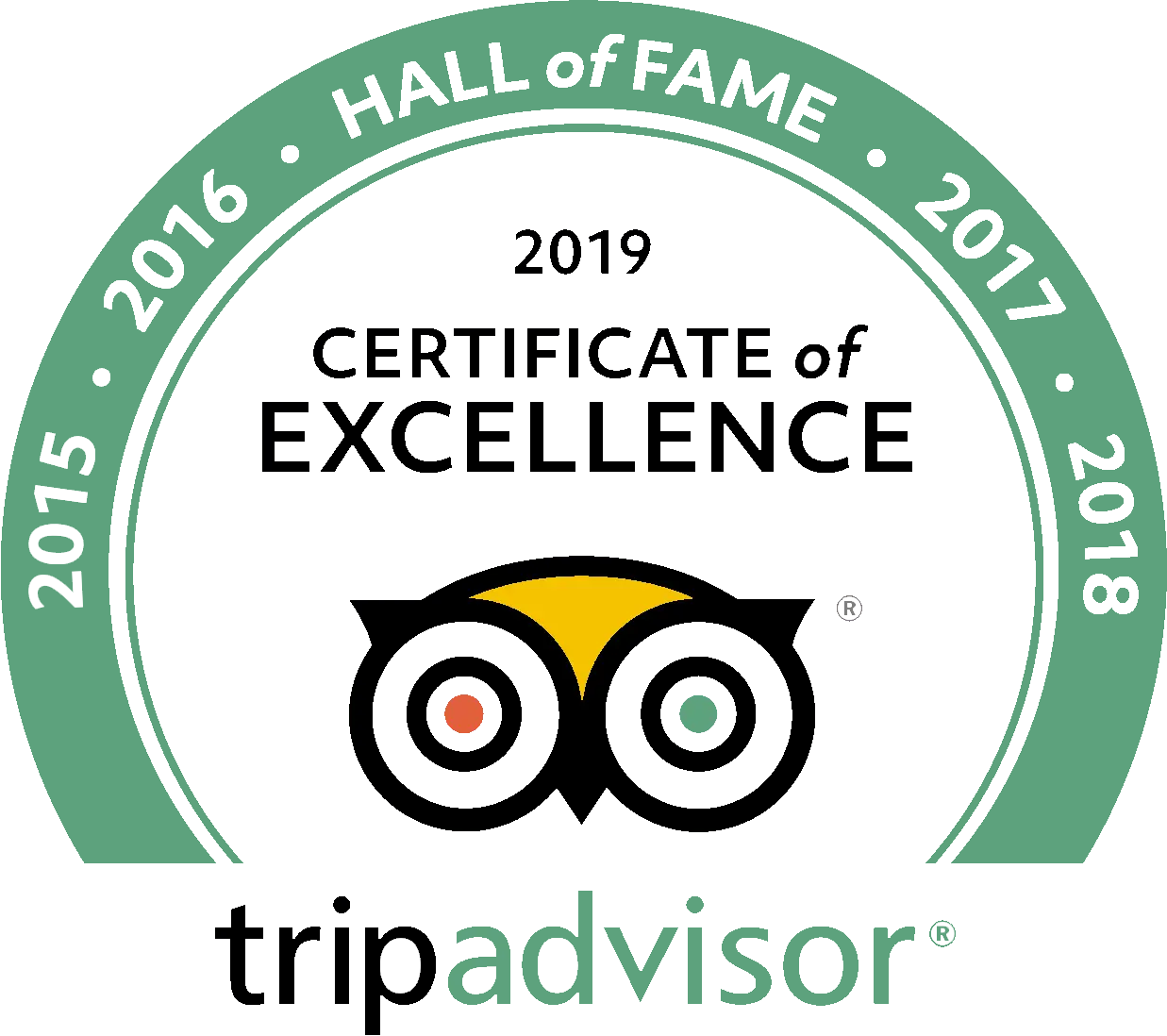 See what people are saying
8 total reviews
Leave a review
4.9/5 (based on 8 reviews)
Great way to tour Florence with a mixed-age group
We had a wonderful time with our guide, Andres! As a group with 16 in our family ranging from age 5-76, this tour was perfect! Everyone was very appreciative of the skip-the-line tickets to the Galleria dell'Academia (especially when we saw the line!). We got to learn a lot about the David as well as several other pieces by Michelangelo and others before heading out to see many of the most famous sites of Florence. It was 103 degrees F, so we made 2 gelato stops-- one for Sicilian- style and one for the traditional Florentine gelato. The kids loved the carousel (and the special prize at the end). Andres was attentive to everyone and was very conscientious about keeping us in the shade as much as possible. We learned a ton of amazing facts and got good recommendations about what to do/ see/ eat after the tour. Highly recommend!
Lovely guide, but a company seemed unorganized
Reviewed by
Corey L Mermis
This was a great tour and our guide was fabulous. Our only complaint is that they were not able to get tickets for the museum part of the tour until later in the day and they did not inform us in advance. Our poor tour guide had us walking in circles trying to kill time. The company could have let us know before and we could have started later. The check in was a bit confusing as well.
Frequently Asked Questions
What to bring?
Bring a little cash with you for gelato and snacks. Since this is a walking tour, you'll need comfortable shoes and some water too. Avoid bringing large bags as the Accademia require you to check them in.
What if I don't see any availability?
If you are trying to make a booking up to two weeks in advance, the website will show no availability. However, feel free to contact us and we will do our best to accommodate you.
I'd like to go on this tour at a different time. What should I do?
If you need this tour to start at a different time, just reach out and let us know. We'll do our best to accommodate you.
Is gelato included in the tour price?
Food is not included in the tour price. We suggest bringing a little cash with you so you can treat yourself to some delicious Florentine gelato though.
Do we get to go inside the Duomo?
This tour includes a visit to the outside of the Duomo and a chance to see the Baptistry Doors. You won't go inside because it would take up too much time during your tour, but we do offer a separate Florence Duomo and Dome Climb Tour.
Do I have to pay for kids younger than three years old?
Children under three are free of charge. If you wish them to receive a gift at the end of the tour, please include them as regular "6 & Under", as we will require the payment.
What to bring?
Bring a little cash with you for gelato and snacks. Since this is a walking tour, you'll need comfortable shoes and some water too. Avoid bringing large bags as the Accademia require you to check them in.
Does this tour let us skip the line at the Accademia?
Yes! Your skip-the-line tickets mean you can avoid the main admission line and go straight to the security line.
show more frequently asked questions