Even if you're staying at home, you can still bring the taste of an authentic French meal to your kitchen. In this article, we've put together a simple two-course meal that's sure to make for a delicious lunch, or a romantic evening for two.
---
If you'd like to craft authentic, local recipes with chefs and food experts from all over the world, check out our online cooking experiences!
French Onion Soup
Ingredients:
About 3 pounds (~5 medium) yellow onions
¼ cup unsalted butter (to melt)
2 cloves garlic
1/3 cup dry white wine
6 cups beef stock
2 teaspoons white wine vinegar
1 cup shredded Swiss cheese
1 cup shredded Gruyère cheese
Baguette (for sliced bread)
Salt and pepper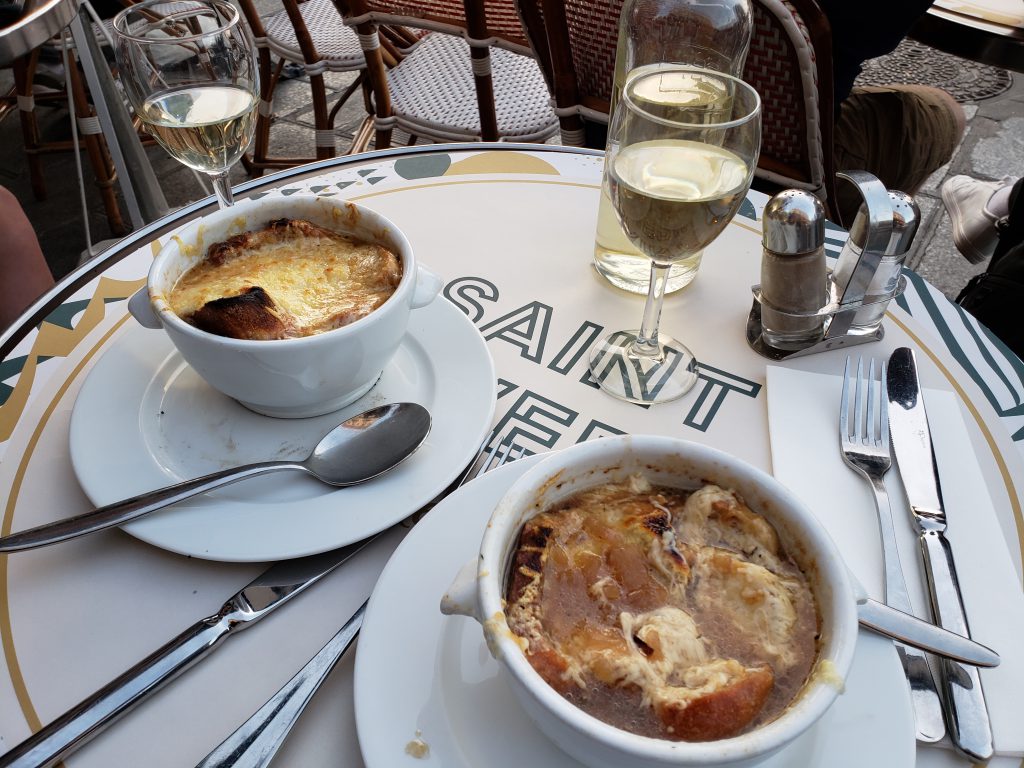 1. Melt butter in a large pot over medium heat. Add onions and cook, stirring often, until golden brown and caramelized, about 30-40 minutes. Stir in garlic, about 1 minute.
2. Stir in wine, scraping any browned bits from the bottom of the pot.
3. Stir in beef stock. Bring to a boil; reduce heat and simmer, stirring occasionally, until slightly reduced, about 15-20 minutes.
4. Stir in white wine vinegar. Season with salt and pepper, to taste.
5. Preheat oven to broil.
6. Place baguette slices onto a baking sheet. Place into oven and broil until golden brown on both sides, about 1-2 minutes per side. Then set aside.
7. Divide soup into bowls. Top with baguette slices, then sprinkle with cheese (as much as you want)!
If you prefer, you can also put the bowls (ovenproof) on a baking sheet and then into the oven, and allow the cheese to melt for about 2 minutes.
Raspberry Clafoutis
Ingredients:
½ cup flour
¼ cup + 2 tablespoons sugar
Salt
3 eggs
3 tablespoons unsalted butter, melted
¼ cup + 2 tablespoons milk
1 ½ pints raspberries (~3 cups)
Confectioners sugar
1 lemon (optional)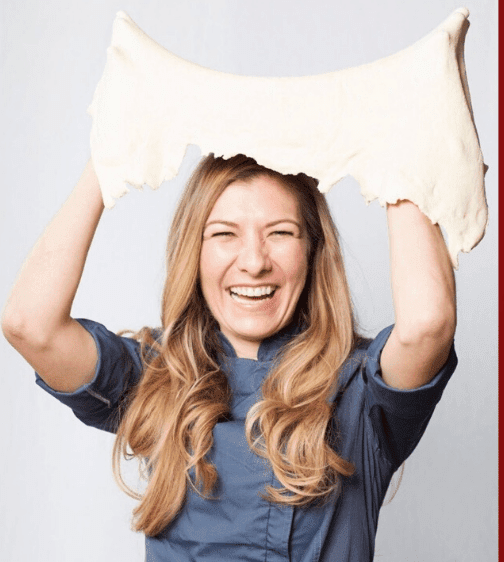 1. Preheat the oven to 350 degrees Fahrenheit.
2. Butter a 9 inch baking dish.
3. Whisk the flour, sugar and a pinch of salt in a bowl.
4. Whisk in the eggs, butter and lemon zest (optional, not as classic) until smooth.
5. Add the milk and whisk until light and very smooth, about 3 minutes. Pour the batter into the gratin dish and top with the raspberries.
6. Bake for about 35-40 minutes. The clafoutis will be ready when it is set and golden brown.
This dish is best served warm, but not hot. Dust with confectioners sugar and then enjoy!