Bonjour! Paris is a city of undeniable charm and wonder and a dream destination of many. So the day has come and you've decided to go. The next step is planning, follow our tips and you'll be prepared in no time. 
When to Go
When not to go? The City of Light is beautiful year round but certain times may be more fitting for you. And, it's important to know how the travel seasons typically fluctuate.
Paris is enjoyable at any time of year, however, to have the best possible experience it's important to think about what time you want to go and how the different seasons may suit your needs.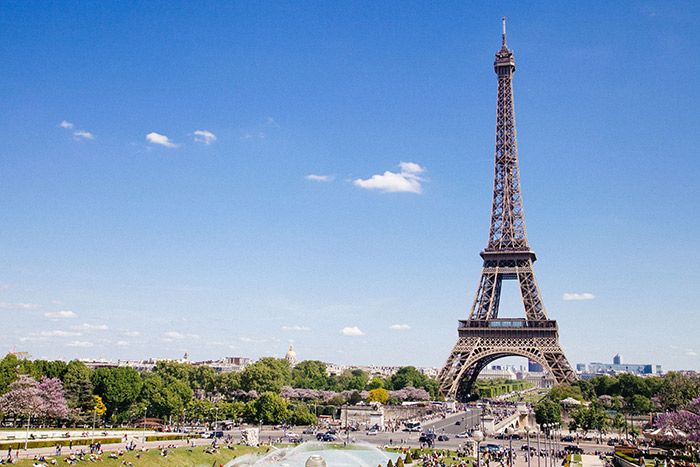 As expected, the summer season, particularly the months of July and August are the busiest time of year as millions of tourists flock to the city to experience its unique culture in nearly perfect weather. If you choose to go during this time, be prepared to be amongst large crowds of both locals and tourists. Many consider the Spring and Fall to be the best seasons for travel to the city, as the weather is still mild and there are typically much less tourists exploring the city at those times.
"I have been living in Paris for most of my life, and I'm still amazed by the sight of the Eiffel." – Ferit O, Paris Tour Guide
The City of Light doesn't lose it's magic and shine during the Winter, however, be prepared to handle the cold temperatures. Some perks during this time include the Christmas festivities, decorations, and events. If you love the holiday season, then you'll absolutely love Paris in the Winter, just make sure you layer up and wear a warm jacket!
How to Get There
Getting to the city is pretty simple. If you're coming from abroad you'll likely be arriving at one of the three main airports. The largest international airport in Paris is Charles de Gaulle, also known as Roissy Airport. Once you arrive, the public transportation can easily take you to your destination in Paris. Follow the directions towards the RER B train line, from there it's a quick half hour trip to the main train station, Lu Gare du Nord.
There are several private bus options, another cost effective method, buses will usually take around 45 minutes to an hour to get into the city. The public buses are even cheaper, but expect a longer trip at around an hour and half. The main public buses that you can take Charles de Gaulle are the 351 or the 350. Private transportation is another extremely accessible option, however, it is more pricey so keep that in mind.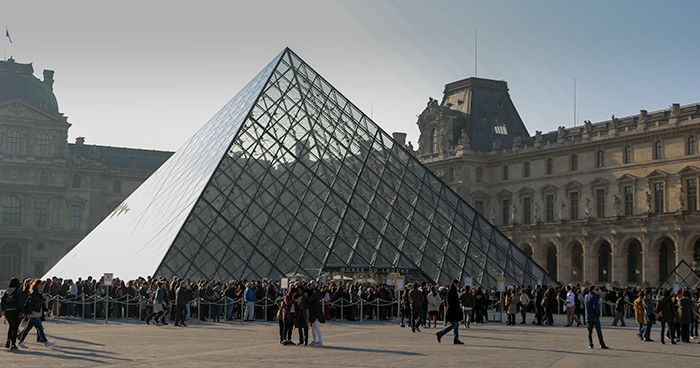 The other two airports include the Orly Airport and Beauvais Airport. Similar to Charles de Gaulle airport, there are a variety of similar transportation options available and helpful resources provided at the airport and online to aid in whichever mode you choose. However, if you're looking for the quickest trip to the city after a long flight, Charles de Gaulle airport is your best bet as it's the closest to the city.

Transportation
When it comes to traveling around the city there are a ton of selections. Depending on how long you're staying, a weekly RATP or "Paris Visite" travel pass may be the best choice. This will allow you to take several trips around the city, at a relatively low set price. With either of these passes you have complete access to the public transportation for the amount of days that are validated with the pass you choose. This includes the Metro, RER Train, tram, bus, and SNCF Transilien Train line. Tickets can be purchased either online or at the ticket centers located at each station.
Highlights
Looking to indulge in some of the world's most compelling art, culture, and history? Well, you chose the right place!
There are plenty of landmarks and museums to explore in Paris, however, the Eiffel Tower is known as the most popular as it's often regarded as the symbol of this amazing city. Before visiting the "Iron Lady" it's best to purchase tickets in advance, you'll be able to see more for less while avoiding some of the large crowds gathered around the monument. Not sure where to start? There are several tour and ticket options that can be purchased online. We offer a variety of Eiffel Tower Tours, so you can choose one that's a perfect fit, suited for the needs of your travel group.
The Louvre is known for its expansive art collection and the unique pyramid structure located atop the entrance. With pieces like the classic Mona Lisa and a wonderful range of exhibits, this museum is an essential highlight for any trip to Paris. Whether you get whisked away by the Ancient Egyptian art or the grandeur of the Royal Jewels, something, if not everything will captivate you. Like the Eiffel Tower, this is another Parisian highlight that you'll want to consider buying tickets for before you arrive.
"Paris is full of places that are necessary for mankind" – Ferit O, Paris Tour Guide
Who doesn't like learning about a little mystery? The Catacombs in Paris are another intriguing place to explore. Dating back to the 18th century, this is where millions of Parisians were buried back in those times as the rapidly growing population could no longer allow for only above ground cemetery burials. Interesting fact – during World War II the Catacombs were used as hiding points by the French. Want to learn more about this history? Then our Paris Catacombs Tours are right for you!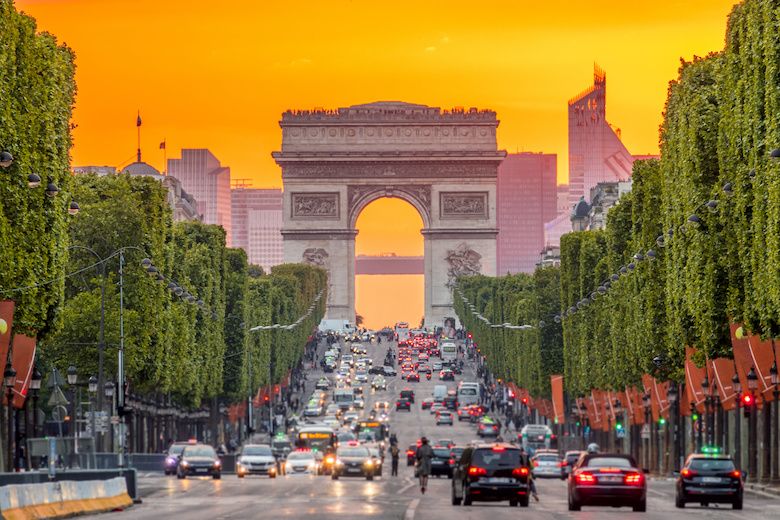 The Seine is the longest river that runs through Paris, and another beautiful highlight. If you're looking for an amazing view of the city, including major points like the Eiffel Tower then a trip down to the Seine is key to your Parisian experience. Tickets for the river cruises are available online. They're a great way to enjoy the City of Light framed by the soothing comfort of the river and maybe a glass of your favorite wine.
Common Phrases
Time to brush up on your language skills! Don't worry, you won't have to go on a hunt for your old French text book. You can typically get by with English, as most places – especially those around big tourist areas are catered to English speaking groups of people. However, it can be useful to know a little French, because every place isn't guaranteed to accommodate English speaking tourists.
Merci/Merci beaucoup. (Thank you) – This is a commonly used phrase, just in case you don't know or haven't heard it before, it's an important one to use as it is a respectful way to show your appreciation whether that be after receiving a meal or if someone helps you along your travels.
Pourriez-vous m'aider? Is a French phrase that translates to "Can you help me". Traveling in a new city can be a little overwhelming, although there are plenty of signs and both physical and virtual resources available to help you – sometimes we still need a little help, especially if you've already tried those methods or are on a time crunch.
Je ne comprends pas means "I do not understand", a simple way to let people know that you don't understand what they're saying or what you're reading. This can help you find out if the person you're interacting with knows English or knows someone else with them that does.
Où sont des toilettes? means where are the toilets. Now there's not much explanation needed for why you should know this one.
Où sommes-nous? Is how you say "Where are we?" – another helpful phrase to use if you need a little assistance with directions while you're out exploring the city.
Combien ça coûte? (How much does it cost?) – This is a useful phrase for when you're out and about shopping, dining, or visiting markets. As smaller boutiques and other shopping places may not have English speaking staff, this is an essential phrase as it'll prevent you from getting overcharged or from not knowing how much a product is before you decide to purchase it.
Excursions From the City
Consider taking a day trip to explore more of the magic that France has to offer. Versailles is one of the most common attractions, an easy trip from the city of Paris. The 700 room grand palace is an astonishing sight to see. While there you're bound to have a great time not only exploring the beautiful architecture and design but you'll also be able to learn about the royal history beyond the surface.
Interested in getting the best out of your experience with an expert guide? Check out the Versailles tours that we offer.