Big Ben is a landmark clock tower in the heart of Westminster, London. It's an iconic attraction that's difficult to tour if you're not a native Brit. If you're planning a visit, this quick guide on how to visit Big Ben will help you know what to expect.
---
Pro Tip: Planning what to do on your trip to London? Bookmark this post in your browser so you can easily find it when you're in the city. Check out our guide to London for more planning resources, our top London tours for a memorable trip, and the top things to do in London.
Visiting Big Ben:
What We'll Cover
According to Britannica, the tower was originally known as St. Stephens Tower. It was renamed Elizabeth Tower in 2012 in honour of the Queen's 60th Jubilee. Technically, only the bell is nicknamed Big Ben, but if you say "Big Ben," everyone will know you mean more than just the bell. It has been a pillar of timekeeping for decades.
It's currently undergoing a massive renovation, so it's a little tricky to visit at the moment. But let's jump into the most important things you need to know about visiting Big Ben in London.
Big Ben Opening Hours and Tickets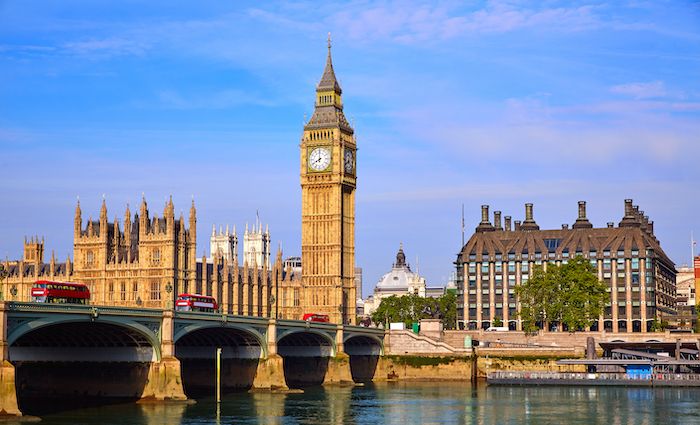 Opening Hours:
Big Ben has been undergoing restoration work since 2017, the biggest conservation project in its history. Currently, it remains temporarily closed to visitors and plans to reopen in 2023.
The Great Bell (nicknamed Big Ben) has just been repaired. And the clock tower (Elizabeth Tower) has recently had all the scaffolding removed and is ready to show off in all your pictures.
Previously, tours of Big Ben and the Elizabeth Tower ran every Saturday from 9 am to 4:15 pm. But this may be subject to change after the restoration work is fully complete as it is still closed to the public.
Previously, only UK residents were allowed inside Big Ben and could only gain access by contacting their MPs for visitor permits. Also, these tours were usually booked up for six months. But again, these admission requirements are subject to change because of the major restoration work and summer re-opening.
Tickets:
Right now there is no charge for entry with a tour, but you are usually asked to book in advance. Again, this is subject to change as new information on admission and price will be made available at the end of 2022.
Not ready to book a tour? Check out our article on the best London tours to take and why.
How Long To Spend at Big Ben
If you step outside Westminster Station, you'll be welcomed by an imposing view of Big Ben. We recommend using a pair of binoculars for an even better view of the restoration work that has been done. You could spend as little as 10 minutes or even half an hour taking in the views from this area.
Pro tip: Stand anywhere on Westminster Bridge for great views of Big Ben. Or even better, stand just in front of the statue of Queen Boadicea at the foot of Westminster Bridge, close to Westminster tube station. There you can enjoy unobstructed views as the Houses of Parliament and Big Ben are just across the road.
Check Out Our Best Day Trips from London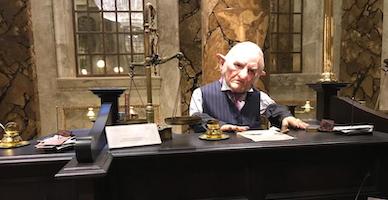 Top-Rated Tour
The Magic of Harry Potter: Warner Bros Studios & Walking Tour of London
On this full-day Harry Potter experience, immerse yourself in the world of witchcraft and wizardry. With your expert, Harry Potter loving guide, explore the filming sights in London before heading to Warner Bros Studios by Private Coach. See the real Hogwarts, Sorting Hat and more on this memorable experience.





Starting at €149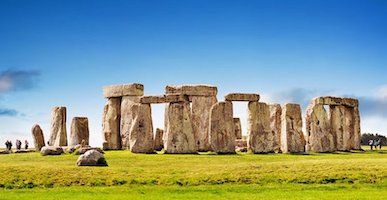 Top-Rated Tour
Windsor Castle, Stonehenge and Bath Day Trip from London
Join this full-day trip from London for the ultimate day through British history and culture with an expert guide. At Windsor Castle, skip the lines and see how the English Royals live. At Stonehenge, immerse yourself in the mystery of the 4000-year-old Neolithic structures. Lastly in Bath, take in the Roman Baths from the first century AD, the best symbol of Roman Britain.





Starting at €149
Not ready to book a tour? Check out our article on the best London tours to take and why.
What To See at Big Ben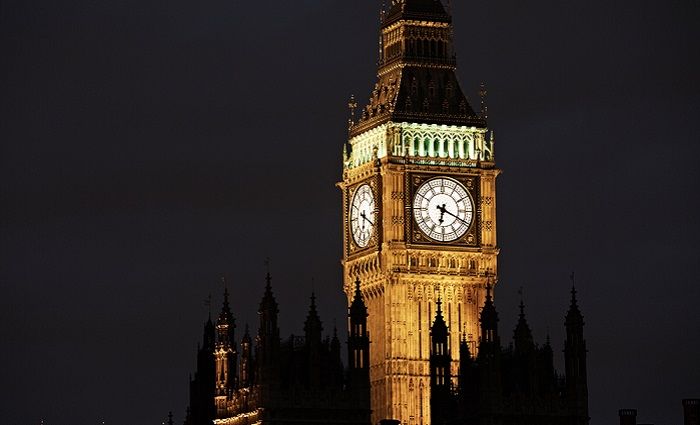 The Great Bell (Big Ben)
Four Smaller Bells In The Clock Tower
The Elizabeth Tower (The Clock Tower)
Facts and History of Big Ben
Here are some interesting facts about Big Ben from the official Parliament website to help you understand how incredible this timekeeping monument is.
It's commonly known as Big Ben but that's just the nickname for the bell (which isn't visible from the street). Also, the bell's real name is the Great Bell and the clock tower is called the Elizabeth Tower.
It was built in 1848 during the Victorian period.
Big Ben (the bell) weighs 13.76 tons, and the tower is 96 metres tall.
The clock tower has 399 steps. Visitors are warned they need to be fit enough to manage the steps.
Pennies carefully placed on the bell's pendulum ensure the chiming is always accurate.
There are four other smaller bells in the clock tower.
Not even World War II could stop Big Ben's chimes. It suffered a direct hit during the war but continued its hourly bongs.
The government planned to use fake Big Ben bongs during World War II to confuse Nazi planes trying to find Westminster.
There are no credible historical references as to why it is called Big Ben. Some say it honours a 19th-century heavyweight boxing champion called Benjamin Caunt whose nickname was Big Ben.
It's not quite the Leaning Tower of Pisa, but Big Ben does lean very slightly by 4 degrees.
The renovations, which will be completed in 2022, are the most extensive in its history.
Places To Eat Nearby
With Big Ben closed for refurbishments, there is no on-site café or restaurant. However, there are many options nearby, one of which has amazing views.
Westminster Abbey Kiosk: ££ | Quick Snack—Although it's not indoors, nonetheless, it's handy for a quick bite to eat. Light snacks, sandwiches, hotdogs, pastries, and cakes as well as hot and cold drinks. You'll find it near the Sanctuary at the Westminster Abbey west gates.
Storey's Gate Café: ££ | Coffee Shop—This building was once the home of King Charles II's birdkeeper Edward Storey. It now sells healthy snacks and light lunches. Vegans and vegetarians will find it has an attractive selection.
Riverside Café: ££ | Great Views—There's an enjoyable walk through the scenic Victoria Tower Gardens, next to Parliament to get to this café. It has the best views of the Houses of Parliament and the River Thames. Moreover, it serves a full English breakfast as well as pizza, paninis, pasta, and sandwiches. You can also buy beverages like tea, lattes, coffee, cappuccinos, mochas, and cold drinks.
Not ready to book a tour? Check out our article on the best London tours to take and why.