Sagrada Família is one of the main buildings, if not the main one, that symbolizes the city of Barcelona. This religious temple designed by Gaudí is not officially recognized as a cathedral, but a lot of people have called Sagrada Família, the "cathedral of Europe", given its global popularity. In this article, learn about this specific monument and why it is still under construction, although it was started building more than a century ago!
---
Hey, we sell tours too!
While we're happy to share free information with you, we'd also love to give you the best tours at a reasonable cost. Experience the best of this Catalonian city on one of our bestselling Barcelona tours. See Gaudí's breathtaking architecture during the Gaudí Walking Tour with Park Güell or get a taste of the Catalan region during the Traditional Barcelona Food Tour with Tapas, Wine & Dinner.
Origins of Sagrada Família
Like old medieval cathedrals and churches, Sagrada Família is taking centuries for being completed. Although Gaudí was not the first chosen for completing this project, he literally gave his life for the construction of this religious temple.
Sagrada Família was first planned by a bookseller who was inspired by a religious congregation called Sons of Sagrada Família. Bocabella, the bookseller, created a religious association in 1866 to collect money and start building a church outside the city of Barcelona since, at that time, the location where Sagrada Família is now placed was farmland.
Architects of Sagrada Família
After collecting money for the first construction processes, this religious association chose Francisco de Paula, as the architect to carry out this work, but he and Bocabella ended up fighting, and this architect was forced to resign.
Bocabella insisted that he and his congregation wanted to reproduce the shrine of Loreto, in Italy, which represents the house where Joseph and Mary lived, and for this purpose, Gaudí was chosen as the new architect of Sagrada Família.
In 1883, Gaudí presented his design, which was based on the construction of a tower dedicated to Jesus, with a height of 172 meters, which would be surrounded by other smaller towers. At that time, Gaudí knew that it would be impossible to see this project completed due to its complex nature.
Gaudí's Influence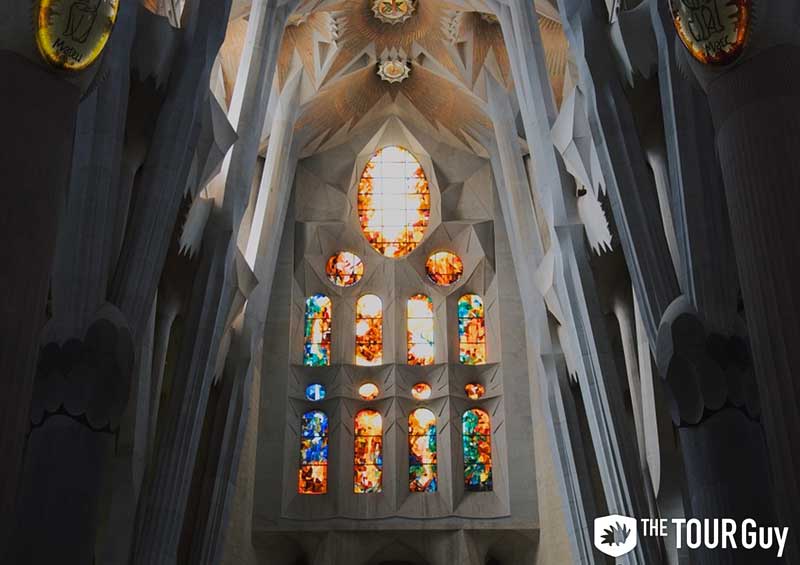 The complexities of the design by Gaudí for the construction of Sagrada Família have also delayed the completion of this work. Sagrada Família is characterized by the use of natural elements that compose both the façades and the interior of this basilica. Nature was a basic element in Gaudí's personal style, and he evoked biblical passages and religious symbols through natural elements.
After Gaudí's death, several architects have led the challenge of completing this monument, and for the moment, nobody has been able to do it.
Another setback occurred during the Spanish Civil War when Gaudí's studios next to Sagrada Família were sabotaged and looted. At that time, part of Gaudí's original plans for Sagrada Família were lost, so nobody knows exactly what Gaudí envisioned as the final design.
Despite this inconvenience, the successors of Gaudí have respected his style and main project ideas for Sagrada Família, while adding their personal touch to this monument.
Continuing Construction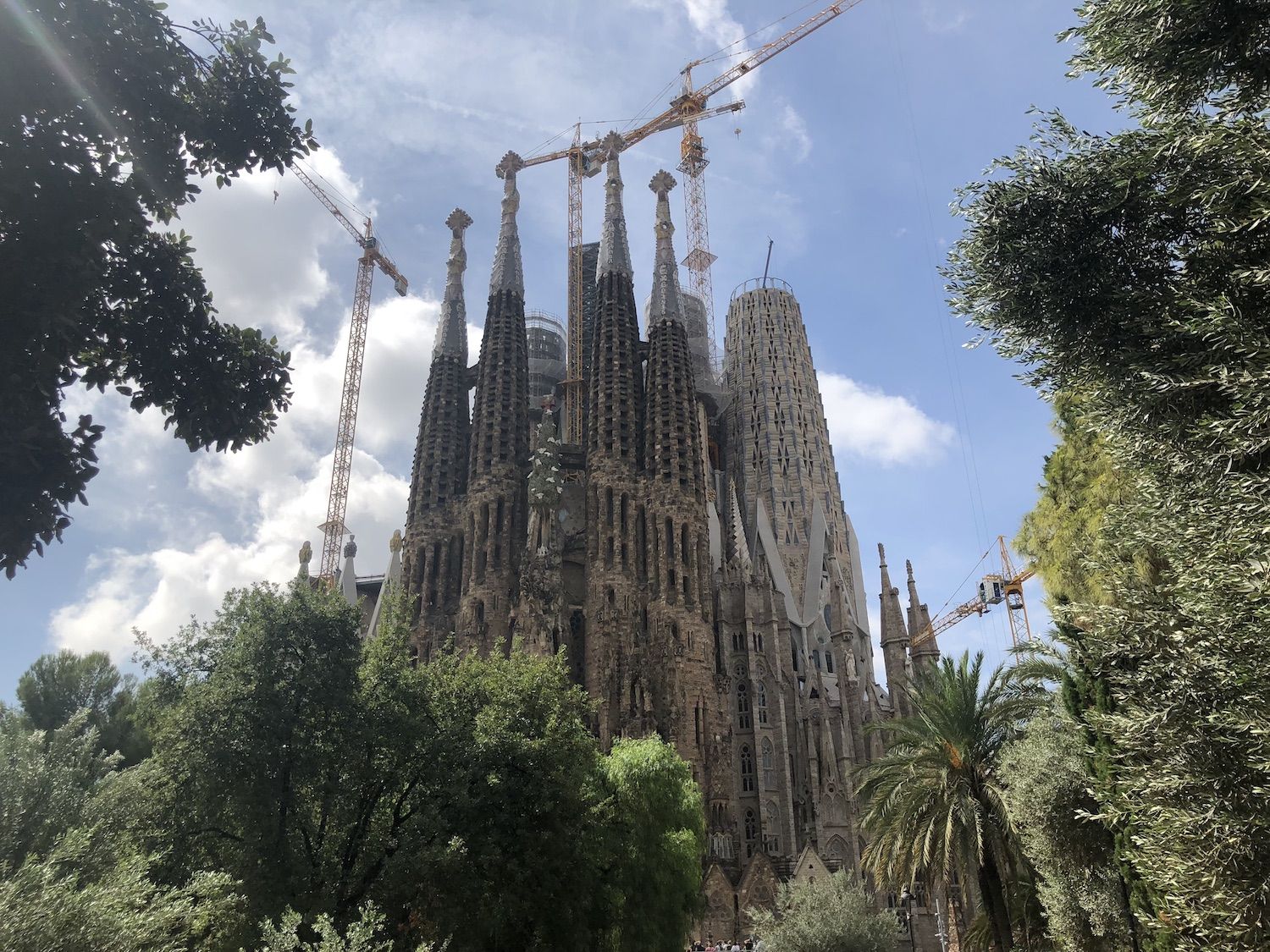 Ironically, the most visited building in Barcelona had been building without a legal permit from the municipality. Only recently permission has been given to Sagrada Família, in April 2019, after 134 years of construction working.
Following this new agreement, the company leading the erection of Sagrada Família announced the beginning of the construction of the last five towers, which are supposed to be completed by 2022.
The year of completion of Sagrada Família has become almost a guessing game; given its monumental dimensions, nobody knows exactly how much time and money it is going to take for the temple to be completed!
But again, this would only be a part of the original project designed by Gaudí. He designed a star-shaped square that would grant visitors the best views of Sagrada Família from every single angle.
Nowadays, it is very difficult to truly accomplish Gaudí's plans for Sagrada Família, since most of this monument is surrounded by buildings where families have lived for decades or centuries. But still, the outcome is impressive and keeps taking the breath of millions of tourists visiting this unfinished church in Barcelona.
---
I Want More Barcelona!
If you want us to arrange the entertainment in Barcelona (and beyond!), contact our Trip Planning Team to coordinate an unforgettable Italian experience.
Check out our step-by-step guide about how to do Barcelona in a Day. If you'd rather let us guide you, check out our guided Barcelona tours.