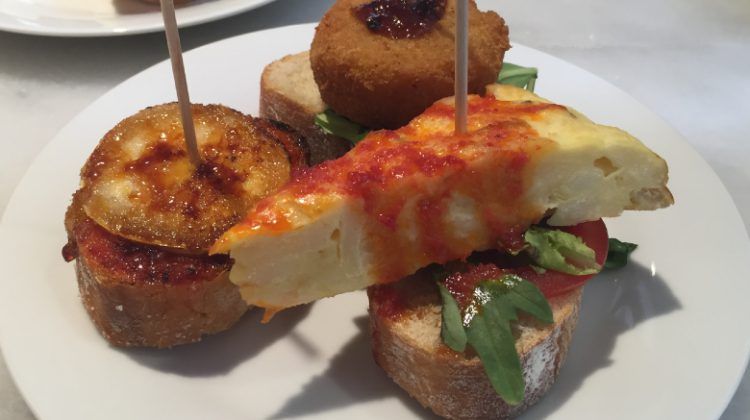 Sagrada Familia is one of the key monuments to visit in Barcelona; its downtown neighborhood also has some amazing places to enjoy other of Spain's biggest treasures: Food. The majestic church built by architect Antoni Gaudi stands in the city center and attracts millions of tourists every year. In this guide, find the best restaurants near Sagrada Familia, perfect for visiting after your tour of this iconic monument.
---
Hey, we sell tours too!
While we love providing you with free information, we also love sharing our historical and cultural insight with you on our guided Barcelona tours. After your Sagrada Familia tour, check out these spots for awesome local cuisine.
La Granota Sagrada Familia
This is the opportunity to immerse yourself in Mediterranean cuisine. Even the name of this restaurant is directly connected with Barcelona's most famous church as it is placed just two streets from Sagrada Familia, not even 10 minutes by walk. La Granota Sagrada Familia is a restaurant that offers a great opportunity both for lunch or dinner with a diverse option of Mediterranean cuisine. While visiting La Granota you should not leave without trying their Spanish omelets. You can choose between the traditional one and also some others fulfilled with some delicious ingredients. Its small terrace, perfect to start with a few drinks, is the preamble of the large avant-garde decorated dining room. In their plates, they pay close attention to taste, detail, and presentation.
Address: Carrer de Padilla, 250 | Phone: +34 612 50 52 12| Hours: Mon-Sat 1:00PM-23:00PM (Sundays closed)| Price: $$ | RSVP: Reservations available by phone | Outdoor Seating: Yes | Events: Some days the restaurant offers live music.
Zed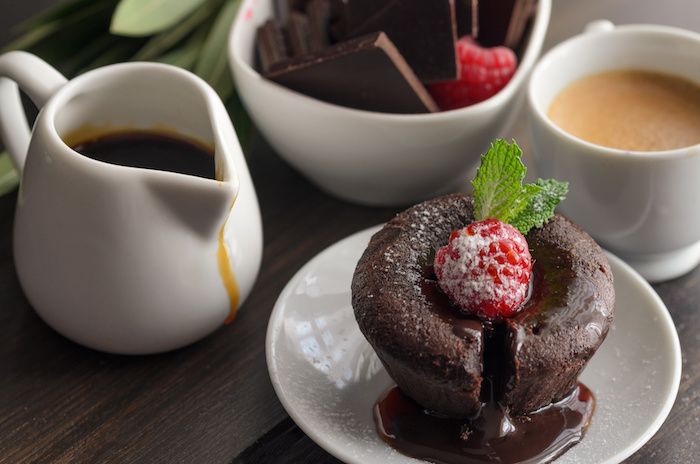 A hiding fresh treasure, this cozy restaurant is a little bit of a gem hiding just next to Sagrada Familia. Zed offers diverse healthy options cooked with seasonal products from the local markets. They praise themselves for using fresh food and no microwaved nor frozen products, and it shows on their amazing menu. They offer changes through the year to adapt to the seasonal fresh products that they use and they always have a variety of really tasty salads. If you want to end your meal with a sweet memory, make sure to try their chocolate coulant.
Address: Carrer Valencia, 399, | Phone: +34 931 38 78 69| Hours: Tues –Sat 12:00 p.m.-10:30 p.m. / Sun 12:00PM-4:30PM (Mondays closed)| Price: $$ | RSVP: Reservations available by phone| Special: Vegetarian and vegan options are available.
Clandestino Café Bar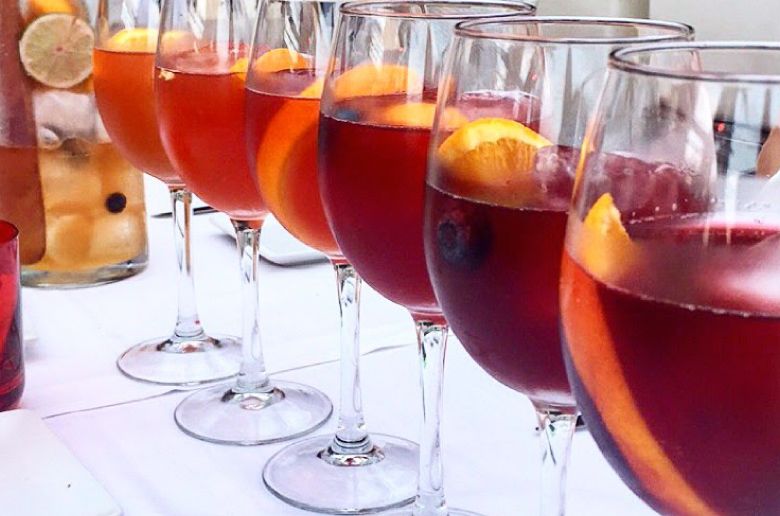 Clandestino Café Bar is the perfect place for the morning people. The little stylish bar just around Sagrada Familia is well known for its breakfast, brunch, and drinks. When it comes to the drinks, they have some national treasures like their craft vermouth and sangria. Clandestino also has a very friendly and kind staff. They offer some tapas on their menu, for those who want to stick on their immersive trip on Spanish food, but if you want to take a different road, there is a twist on their options with their Mexican plates, which are also delicious.
Address: Carrer del Rosselló, 378 | Phone: +34 935 11 46 33| Hours: Mon –Wed & Sat 09:00AM-11:00PM / Thu-Fri 9:00AM-1:00AM (Sundays closed)| Price: $ | RSVP: Reservations available by phone| Special: Brunch and a variety of drinks.
La Ramona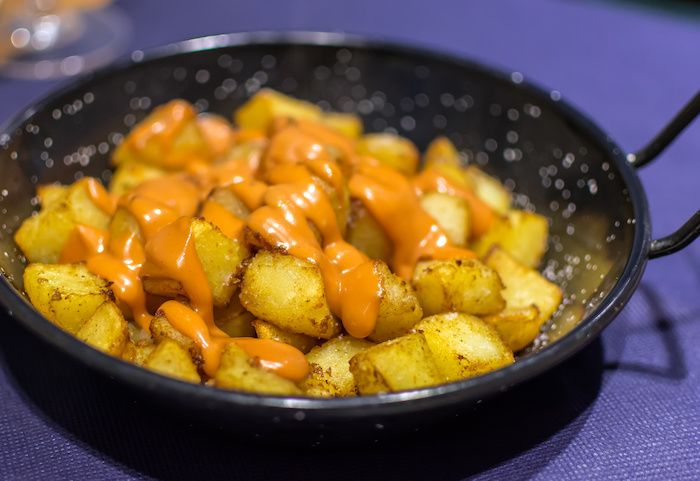 If you are looking for a friendly environment and a place to try some delicious tapas, La Ramona is the bar that you are looking for. La Ramona combines traditional Spanish tapas with some innovative ones that they keep adding and updating on the menu. This tavern is a great place to try the typical Spanish 'patatas bravas', a plate of potatoes with a tasty red sauce, and 'croquetas', some of their best dishes. If you prefer to visit La Ramona at lunchtime, they have their 'Menu del día' (today's menu); another Spanish extended tradition, many restaurants offer a different set of starters and second dishes at a fixed price as a lunch option, changing it daily as the name suggests.
Address: Roger de Flor, 262 | Phone: +34 930 10 74 79| Hours: Mon1:00 p.m. – 5:00 p.m. / Tues-Frid 1:00 p.m.-12:00 p.m. / Sat 12:30Pm-4:00PM and 8:00PM-12:00PM | Price: $$ | RSVP: Reservations available by phone | Outdoor Seating: Yes, a very sunny terrace.
Restaurante Seoul:
Do you want to find some international flavors in Barcelona? Seoul Restaurant is always a winning bet. If you are looking for something different while visiting Barcelona, and you are a passionate advocate for Korean food, you cannot miss the Seoul Restaurant and their tasty dishes. Their menu is based on this ancestral cuisine full of flavors, and we want to also warn you that it can be quite spicy, so be sure to ask when ordering. This discreet and calm restaurant has been opened for over 15 years offering what many have named as the best Korean food in Barcelona.
Address: Avenida gaudi,70 | Phone: +34 934 50 26 17| Hours: Tues – Sun 1:00PM -4:00PM and 19:45 – 23:45 (Mondays closed)| Price: $ | RSVP: Reservations available by phone and on their website | Special: Vegetarian, vegan and gluten free options.
---
I Want More Barcelona!
If you want us to arrange the entertainment in Barcelona (and beyond!), contact our Trip Planning Team to coordinate an unforgettable Italian experience.
Check out our step-by-step guide about how to do Barcelona in a Day. If you'd rather let us guide you, check out our guided Barcelona tours.