Heading to Barcelona and unsure what museums should be on your radar? Not to worry! We're a tour company and it's our job to stay informed. Check out our list of the top museums in Barcelona and choose for yourself.
---
Pro Tip: Bookmark this article and our page dedicated to planning your trip to Barcelona in your internet browser. This way you can circle back to it while you plan. Also, check out our tours in Barcelona. They have thousands of five-star reviews from customers that loved our tour guides.
Top 9 Museums in Barcelona
Many people head to Barcelona to go to the beach, enjoy warmer weather than in your home countries (sorry UK, we love you), and generally have a good time. That said, Barcelona is a cultural hub for more than just food and drink. Our recommendation is to visit a museum or two either before or after the food and drink!
Check out our below list of the best museums in Barcelona for every type of traveler.
9. Barcelona Zoo
Great for Families & Kids
Another great choice for families looking to keep their kids entertained. This is a pretty large zoo with tons to see from Lions to gorillas and huge anteaters. Spain's warm climate and globally central location allowed them to amass quite the collection of animals from Africa, Eurasia, and N. America.
The location is very central in Barcelona's Citadel Park which makes it an easy stop.
Address: Parc de la Ciutadella
Admission Cost: 21.40€ adult | 12.95€ children (3-12)
8. Casa Milà
Antonio Gaudí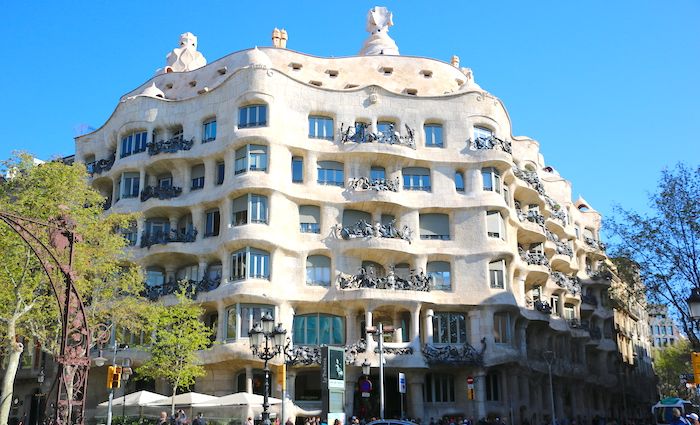 Casa Milà is a luxury palace designed by Antoni Gaudí for Roser Segimón (rich widow) and Pere Milà (party-boy). They bought the building, demolished and commissioned Gaudí to create what would become Casa Milà.
The building was not intended for single-ownership but instead to be luxury apartments. It was nicknamed La Pedrera before construction finished which translates to "the stone quarry". This is ue to the unusual Flintstones style facade.
While the building received heavy criticism, it was extremely innovative for a turn of the century structure (1912). It offered open floor plans far before HGTV popularized them and even an underground parking garage.
Address: Passeig de Gràcia, 92
Popular Barcelona Tours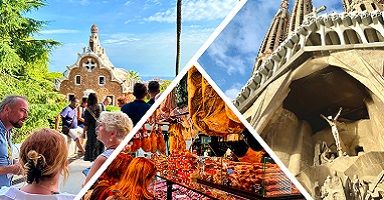 Best Selling Tour
Barcelona in a Day Tour with Sagrada Familia, Park Güell & Casa Batlló

Our Barcelona in a Day tour covers all the major attractions plus hidden gems. This walking tour includes Sagrada Familia, Casa Batlló, Casa Mila, the Gothic quarter, Park Güell, and a coach ride to reach the more remote sites.





See Prices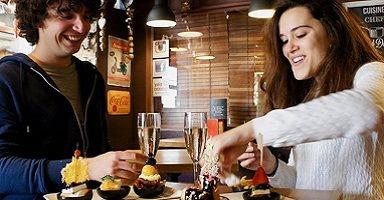 Customer Favorite
Barcelona Food & Wine Tour with a Local Sommelier
We can't think of a better way to explore a city than to eat your way through it, and there will be enough tapas and wine to discover a lot of Barcelona! Join us on a delicious discovery of Poble Sec and Sant Antoni—some of Barcelona's most vibrant foodie areas!





See Prices
7. Museum of Natural Sciences
Great for Families & Kids
Museu de Ciències Naturals de Barcelona or Museum of Natural Sciences is a great choice if you are visiting with children. They have a massive collection of artifacts, specimens, and even a botanical garden. I would mostly recommend this as a great choice for families traveling with children or for persons who do not have a natural history museum in their own town.
Address: Plaça Leonardo da Vinci, 4-5
Admission Cost: 10.50€ for full access
6. Museum of the History of Barcelona
For Ancient History Buffs
Did you know the city of Barcelona was established in antiquity? It was a Carthaginian settlement (Carthage in Africa) that passed hands between them and the Romans on a few occasions. The name of the city derives from the Barca Family, most notably Hannibal Barca who was considered one of the greatest military leaders of all time.
The city's ancient ruins and older structures are best seen in the Bari Gothic area and that is why the Museum of the History of Barcelona is just two minutes away from the Barcelona Cathedral. That said, it is not the only site. There are 7 or so sites in Bari Gothic & El Raval and several other sites in other neighborhoods around Barcelona. The ruins are not as frequent as Rome but some are in good condition. This would without a doubt be our best ancient history museum choice in Barcelona.
Address: There are many locations. See MUHBA website.
Admission Cost: 7€ for all sites.
5. Park Güell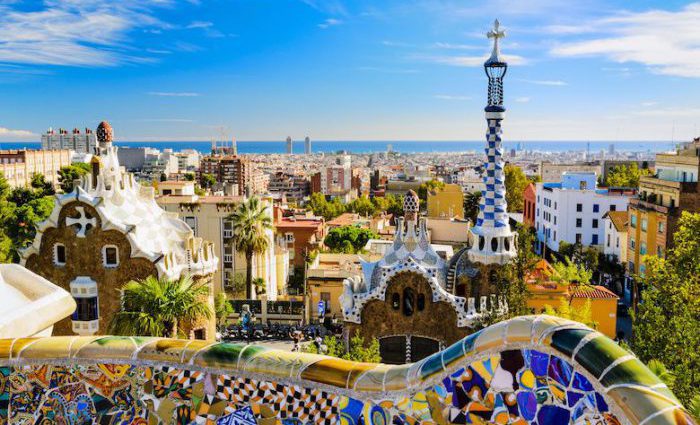 Antonio Gaudí
Park Güell, like much of Barcelona, is a colorful compilation of architecture and green spaces in the La Salut neighborhood of Barcelona. The park, one of Gaudi's early works, is as colorful as it is architecturally rich.
The area was originally an unsuccessful housing complex brought to the city by Count Eusebi Güell. There were two houses built. The first was for Count Güell and the second was to be a model home of sorts. After no buyers made offers Güell suggested Gaudi purchase it and he did in 1906.
There is much to be seen in the area and it is number 2 in Barcelona for a reason. You can join us on our Barcelona full-day tour which includes Park Güell.
Address: Park Guell
4. Casa Batllò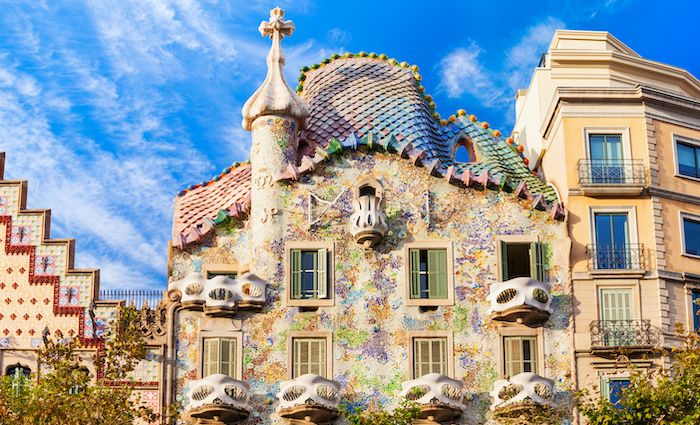 Antonio Gaudí
Casa Batllò, located within walking distance of the above Casa Milà, is another architectural wonder from Antonio Gaudí. Unlike Milà, Batllò is a renovation and not new construction.
The structure is incredibly innovative in almost every way imaginable. It almost looks as if a massive iguana is trying to hide in front of a perfectly normal apartment building. From the rainbow colors to the textures of the roof, it is a work of art… and possibly hallucinogenics.
The building was the personal home of the Batlló family until 1954 when an insurance company purchased it and set up offices. The building was sold again to private owners and it is used for events as well as to be visited as a museum.
Significant restorations were done since the 1980s which is a gift to society. The vibrant colors and unique style make Casa Battlò one of Barcelona's most outstanding attractions.
Address: Passeig de Gracia, 43
3. Museu Nacional d'Art de Catalunya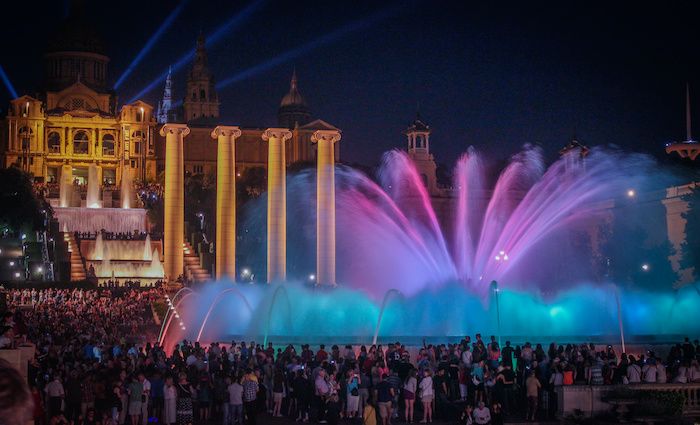 For Everyone
Museum Nacional d'Art de Catalunya is a well-rounded gallery to visit in Barcelona. It is by far the most comprehensive museum in Barcelona with art from the Romanesque period, Gothic, Renaissance & Baroque, all the way up to Modern and even Photography.
It is also located on Montjuïc which is a large hill and viewpoint in Barcelona in the historic Palau Nacional. This makes the visit all the better.
Address: Palau Nacional
Admission Cost: 12€
2. Picasso Museum
For Everyone
Pablo Picasso is one of Spain's greatest artists if not the greatest. Picasso didn't invent modern art but he did elevate it significantly. The Picasso Museum of Barcelona has about 40 works of art by the famed artist and displays them in chronological order. This creates a sort of dialogue detailing how his style changed over the course of his life.
This is a must-visit museum in Barcelona. If you are not an art person you should go anyway – maybe it will change that. Barcelona is a fun city with beaches, bars and great food. You should definitely go to have a good time and visiting a great museum while you are there will balance your visit culturally.
Address: Carrer de Montcada , 15-23
Admission Cost: 12€
1. La Sagrada Familia
The Main Event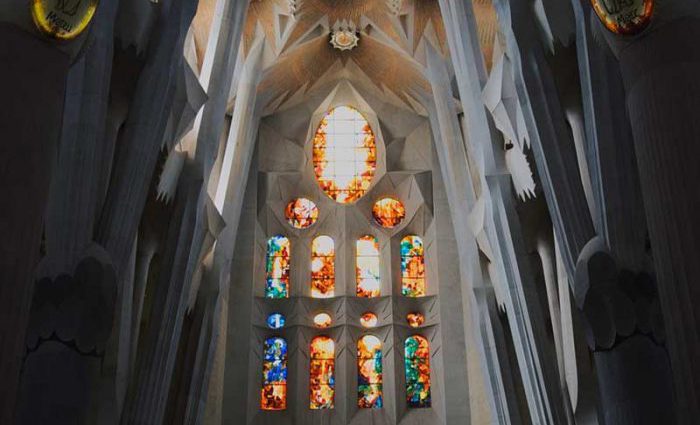 Sagrada Familia is more of an attraction than a museum but we feel so strongly about it that no Barcelona "top" list should go without it. Antonio Gaudi had his work cut out for him with this unique and iconic church – redifing what "gothic" means. Definitely, something to have on your radar when traveling to Barcelona.
If you're going to visit Sagrada Familia consider taking a guided small group tour of Sagrada Familia. The history behind this structure goes far beneath the surface. Passionate local guides will explain the meaning and why it has taken so long to construct!
Address: Carrer del Mallorca, 401
---
---
---