In Venice and looking for a few great museums to visit? Our local Venetian guides have you covered! They've created this list of the top museums and galleries in Venice. While you probably won't be able to visit them all in your first trip to Venice you'll at least be able to compare them together all in one place. That will make it easier for you to decide which one to visit.
---
Pro Tip: Bookmarks are the key to organizing a great trip. Bookmark this post in a "Venice" folder in your browser. This way you can circle back to it while your traveling. Also, check out our top-rated Venice tours – the Eternal City needs explaining.
Top 8 Museums in Venice
There are so many ways to describe Venice. Interesting, peculiar, stunning, beautiful, cloudy, flooded, and the list goes on. Venice is over 1200 years old as a settlement and its vast history has built it into what you see today. Venice has experienced centuries of evolution and yet it appears so classical and unchanged. It is the reason why Venice is Venice.
That long history and evolution of this fishing and merchant city has collected in Venice's many galleries. Many people say Venice is only good for a day or two but it really depends on how you look at it. I believe you could spend a week in Venice exploring its many neighborhoods and neighboring islands and still know so little about it.
The fact of the matter is that Venice is full of incredible monuments, areas and most importantly museums. Much of the reason why people tend to move on so quickly is that there are very few open spaces in Venice and that gives travelers the impression that there is not much to see. My recommendation is to schedule a museum per day while in town. We've built this list of the top museums in Venice so you can find all the best ones easily!
1. Doge's Palace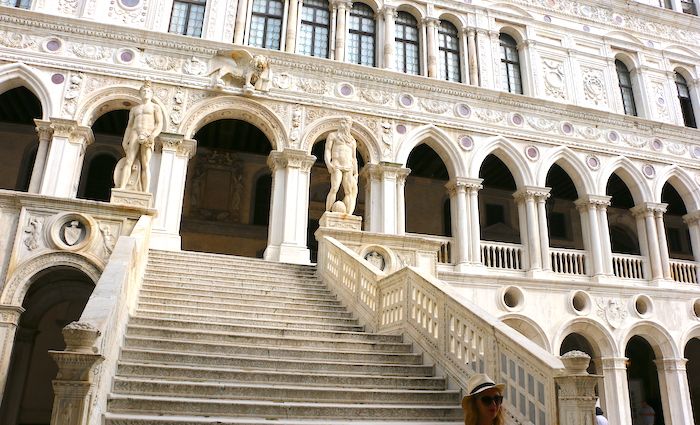 The Doge's Palace was first built in Venice in the 9th century for the Duke of Venice but little to nothing remains of that structure today.
A majority of what you see today is still very old, built up between the 13th and 15th centuries as Venice rose up in wealth. Venice became wealthy largely due to their trade routes with India and China. Venetians brought back goods like spices and silk that became luxury goods throughout Europe and mainly distributed through Venice.
Today, the main attractions in Doge's Palace are as follows:
Giants Staircase
Great Council Chamber
Bridge of Sighs
Chamber of Torment
Doge's Apartment
Prisons
Armory
Museo Dell'Opera
Golden Staircase
Looking for more in-depth descriptions? Read our dedicated article on the top things to see in Doge's Palace or take one of our Doge's Palace private or small group tours when visiting Venice.
Address: Piazza S. Marco, 1
Admission Cost: 25€ | 14€ for ages 6-25 with student care, and +65
---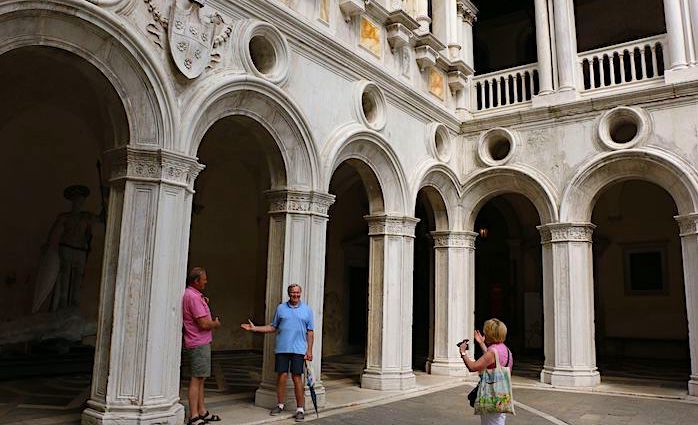 Venice in a Day Combo tour with Gondola Ride
If you want to make sure you experience Venice in-depth, this full-day tour is your best choice. Especially if you're only spending a short time in the lagoon, covering Venice in a day is a smart idea. That way, you can spend the remainder of your time sipping Prosecco by the canals.
---
2. Arsenale della Biennale di Venezia
Arsenale della Biennale di Venezia is a modern art museum featuring the top artists in the world. They have an annual festival that lasts six months in Venice and draws millions of art lovers to the city each year. It is arguably the most important art display on Earth.
Each year is a display of new art and most importantly new themes. Themes of the past have been music, dance, theatre, and in 2021 it will be architecture as well as other themes which will emerge as we get closer. You can visit the official website of the Biennale for more info. . 2021 Biennale will take place from 22nd of May until 21st of November. The display takes place inside the Arsenale della Biennale di Venezia as well as outdoors in the Giardini della Biennale.
It is a tremendous production in which tens of thousands of people dedicate countless hours to prepare. If you are in Venice during the Biennale you absolutely positively must go and witness it.
Address: Campo de la Tana 2169/f
3. Murano Glass Museum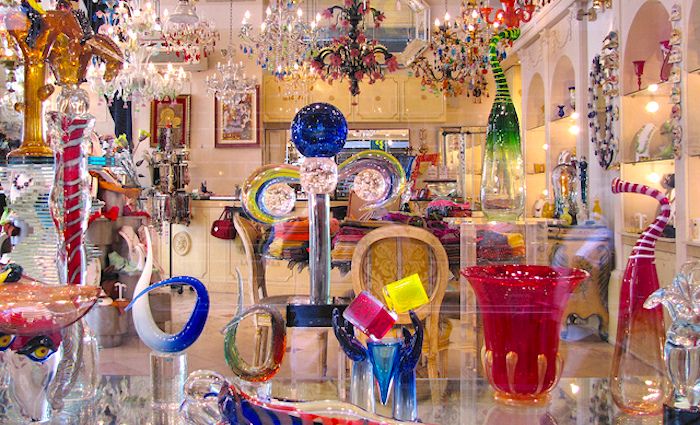 I don't know if I have ever had a conversation about Venice without someone bringing up Murano and glass blowing. That is because glass blowing has been a defining part of Venice's identity now and forever. Glass blowers were forced to move to Murano due to concerns about their furnaces burning so hot in the main city of Venice. It sounds like a "demotion" of sorts, but these people were treated like royalty.
They were among the only people in Venice allowed to carry a sword and became very wealthy. Unfortunately, they were forbidden to leave Venice as the commercial city wanted to protect their trade secrets. Today, glass blowing is everywhere, but while its origins are not from Venice, it reached never before seen levels in the city. You can witness the evolution of glass at the Murano Glass Museum.
This grand gothic palace was passed along and sold to many owners throughout history before being sold to Murano in 1840. It was first a town hall before becoming a museum in 1861. Murano only became part of Venice in 1923 and with it came this museum. Today, you can visit during a trip to Murano and see beautiful architecture, frescoes, and most importantly lots of blown glass.
According to the museum website linked above, the glass factory is laid out in chronological order. It starts with Roman glass created between the 1st and 3rd century AD which leads into the Murano section. It is the largest collection of Murano glass in the world with works dating from the 15th to 20th century including many world-famous masterpieces. This museum is a real treat.
Address: Fondamenta Marco Giustinian, 8
Admission Cost: 12€
4. Museo Storico Navale di Venezia
It would be difficult to argue that anyone knows boats as well as the Venetians. There are many canal cities across the world such as Amsterdam, St. Petersburg in Russia, Pittsburg in USA, but Venice is the only city that does not even offer the option of roads for vehicles.
If you are a boat person the Historical Museum of the Venetian Navy should be on your list. The museum is housed in an 11th-century palace in Campo San Basio and has 42 exhibitions on five levels. What's inside? Boats! Lots of boats!
You'll see 16th-century warships, gondolas like never before, and many other ships of historical importance. It is really cool and admittedly a break from Italy's high-art concentration.
Address: Riva S. Biasio, 2148
Admission Cost: 10€
5. Peggy Guggenheim Collection
The Guggenheim's made their money in the early 20th century in the mining industry. They didn't just become wealthy, they became some of the most wealthy people ever to live. After a few generations, their family lost interest in business and began to focus on philanthropy with considerable focus on the arts. There are currently three Guggenheim collections globally with a 4th very stunning museum being constructed in Abu Dhabi.
The Venetian Guggenheim Collection was established in 1951 after Peggy Guggenheim purchased the Venier Palace two years prior. The palace, which is awkwardly short for Venice, houses a masterful collection of 20th century artwork. Artists include Dalí, Picasso, Pollock, René Margritte, Vasily Kandisky, and more. You won't find many things Venetian inside but you will find some of the world's greatest early 20th century artwork.
6. Pinault Collection: Punta Della Dogana
François Pinault is a French Billionaire and an example for any ambitious entrepreneur. He grew up in a rural setting and started a timber trading business out of a job for his father cutting down trees. Now he is one of the leading art collectors in the world.
The Pinault Collection has not one but two museums in Venice. They also restored a famous theatre named Teatrino which had been closed since the early 80's. In this article, we're recommending to visit the Pinault Collection in Punta della Dogana for one very important reason; the location is really cool!
If you speak Italian you know punta della dogana translates roughly to "customs checkpoint". You may see the word dogana in an airport when you exit baggage claim. The structure is built interestingly enough on the very tip of the Dorsoduro neighborhood which helps form the opening of the Grand Canal. It is an epic location for a museum that offers amazing views.
If you are not a fan of modern art I still recommend you visit this space as it may change your opinion. The entire structure is a work of art restored by Tadao Ando. If you are not sure who that is, you will want to know after you visit.
Address: Dorsoduro, 2
Admission Cost: 18€
7. Gallerie dell'Accademia
Gallerie dell'Accademia in Venice is considered the most important collection of renaissance era artwork in Venice. The Doge's Palace is the most visited museum but it is less of an art museum than Accademia.
Accademia is for passionate art lovers that have a large interest in the renaissance. There are many famous artists housed in this gallery and possibly one of the most famous drawings known to man; Leonardo Da Vinci's Vitruvian Man (Study of the Proportions of the Human Body). You will also find works by the following notable artists:
Paolo Veronese
Jacopo Tintoretto
Paolo Veneziano
Tiziano Vecellio
Giovanni Bellini
Leonardo Da Vinci
Address: Campo della Carita, 1050
Admission Cost: 16.50€
8. Ca' Pesaro International
It is hard to know if Ca' Pesaro as a building is more valuable than the artwork inside of it. The external structure and facade is gorgeous and must be seen when traveling to Venice. Inside, you'll find many famous works of art including the following:
Giuditta II by Gustav Klimt (Galley Masterpiece)
Thinker by Auguste Rodin (Copy)
I Borghesi di Calais by Auguste Rodin
Allunga il passo amico mio by Gastone Novelli
Vir Temporis Acti by Adolfo Wildt
much more
Address: Santa Croce 2076
Admission Cost: 10€
---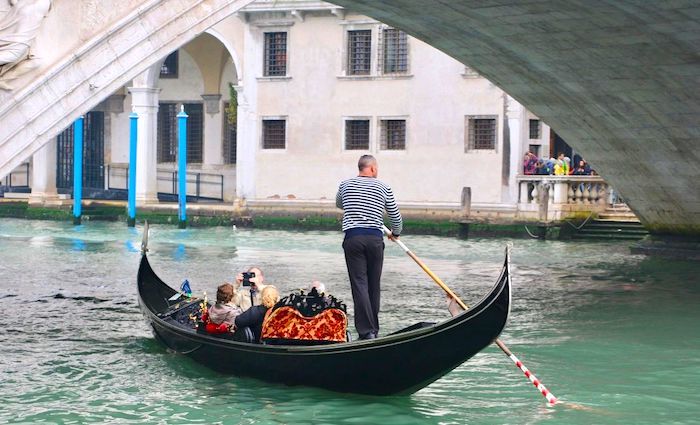 Venice Small Group & Private Tours
We offer an array of small group and private tours lead by local English speaking guides. Joining one of our Venice tours is a safe bet as they've been reviewed by thousands of travelers since we've started operating in 2008. You can book online, receive a voucher and your guide will be waiting at the meeting point.
---