Florence is the cultural capital of Europe and one of the most sought-after destinations in the World. This is due to a cocktail of positive attributes, but many would argue that the local cuisine and restaurants draw in the majority of visitors. What's more important, the Birth of Venus or the Bistecca Fiorentina? Luckily, you don't have to decide, you can have both! Here are the best restaurants in Florence.
---
Pro Tip: Looking for a good place to eat in Florence? Bookmark this post in your browser so you can easily find it when you need it. Check out our guide to Florence for more planning resources, the top foods to eat in Florence when you're wondering what to order, and our top-rated Florence food tour. It's led by local foodies who are passionate about local food and folklore.
The Absolute Best Restaurants in Florence
The word "best" can be pretty subjective, especially when it comes to food. Your best meal in Florence could cost you €4 at Nerbone in Mercato Centrale or €140 at Il Pilagio.
While these restaurants sit on opposite ends of the spectrum in terms of cost they could rank equally in terms of flavor. On our list of the best restaurants in Florence, you'll find beauty and beast seated right next to each other or, in our case, fine dining next to pizza and street food. Looking for the best restaurants near Florence's top attractions and monuments? Explore the menu below.
Gurdulù Gastronomia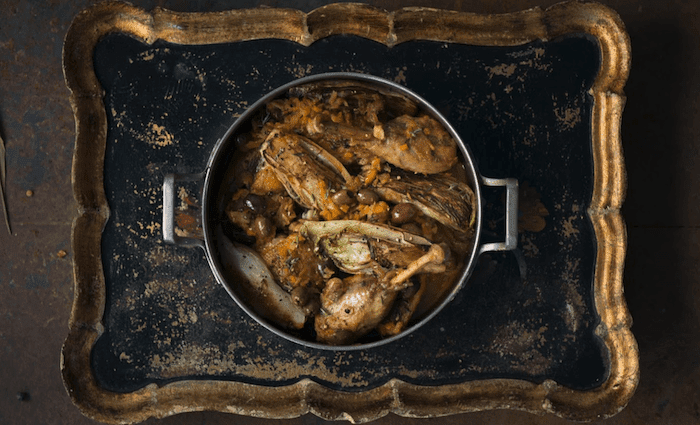 €€ | Italian Food Cooked with French Techniques | Outdoor Garden Seating
I'm a sucker for contemporary restaurants and Gurdulù is exactly that. Chef Entiana Osmenzeza has created a very cool dining atmosphere and her dishes reflect the space. Osmenzeza has taken traditional Florentine and Italian dishes and executed them in a contemporary fashion using French techniques that create a memorable dining experience.
I highly recommend this for lunch or dinner. You can come here after visiting the Pitti Palace or make a journey to Santo Spirito/Oltrarno just for this restaurant. Their wine list is cultivated so well—I would be surprised if you'd recognize even one wine on their list.
Address: Via della Caldaie, 12R
Konnubio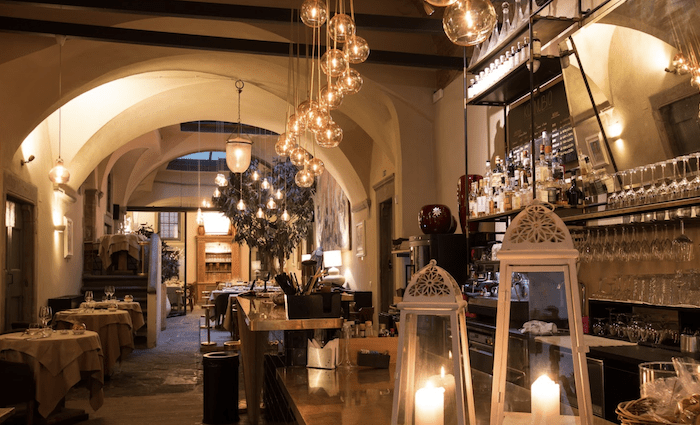 €€€ | Contemporary | Beautiful Interior | Michelin Star
Chef Beatrice Segoni has really earned the Michelin Star with Konnubio. Two things are certain to happen at this restaurant: you'll leave more relaxed than when you walked in and you'll eat really well.
This is a professional dining experience that you'll really want to mentally prepare for and enjoy. You can tell they spend particular time and attention on the ingredients they cook with. Everything is done to perfection. Don't miss Konnubio
Address: Via dei Conti, 8r
Most Popular Florence Tours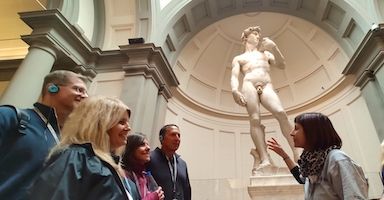 Best-Selling Tour
Florence Walking Tour with Statue of David
Michelangelo is considered the greatest Renaissance artist and the David statue is widely known as his masterpiece. Join our English-speaking guide as you skip the line at the Accademia Gallery to see David. Then venture out to see the center of Florence including the Duomo (outside), Baptistry Doors, leather market, and Ponte Vecchio. Admissions included.





See Prices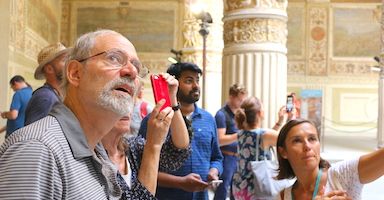 Top-Rated Tour
Skip the Line Uffizi Gallery Tour
The Uffizi Gallery is the most-visited museum in Florence for good reason. Join our licensed, English-speaking Uffizi guide for a journey through the Medician Renaissance. Learn all the stories behind the very art that brought our world out of the darkness as you look upon pieces like the Birth of Venus. All admissions included.





See Prices
Not ready to book a tour? Check out our article on the best Florence tours to take and why.
Il Palagio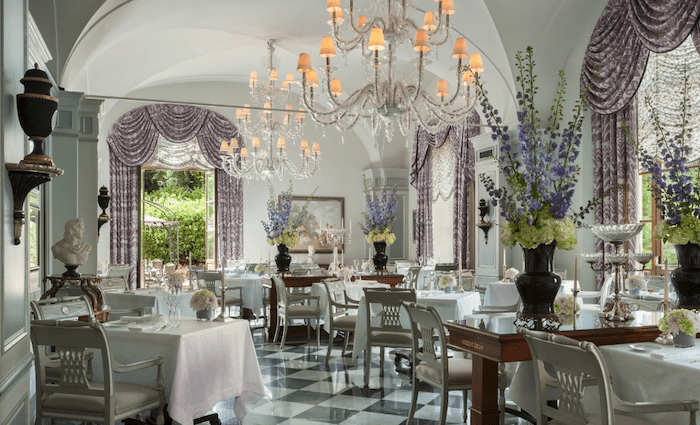 €€€€ | Fine Dining | Michelin Star
Il Palagio is considered one of Florence's finest restaurants, if not the finest restaurant in the city. This is due to its opulent decor and exquisite menu created by chef Vito Mollica. Mollica earned a Michelin star for his regional recipes that have a contemporary flair.
All in all, Il Palagio is what I would refer to as "ridiculously nice." Like any other Michelin-star restaurant, it will come with a price tag, but to many, it's worth it.
Address: Borgo Pinti, 99
Enoteca Pinchiorri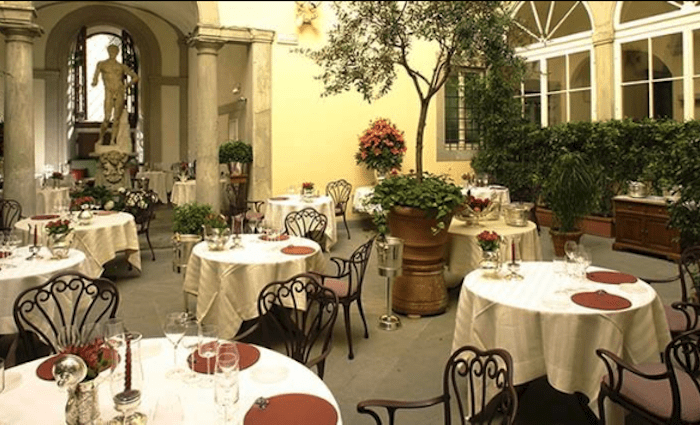 €€€€ | Outdoor Seating | 3 Michelin Stars | Best Restaurant on Earth
Enoteca Pinchiorri has been in its location in Florence since 1984. In 1993, it was awarded 3 Michelin stars, which it has maintained ever since. In 2008, it was voted the 32nd best restaurant in the world. The restaurant not only has 3 Michelin stars but 3 chefs: Annie Feolde, Italo Bassi, and Riccardo Monco.
I can honestly say I'm not a talented enough writer to accurately describe the quality of food you will eat here. You have to imagine that they have earned 3 stars, which means they operate on a completely different level. My recommendation is to bring lots of money, an empty stomach, and dress fancy.
Enoteca Pinchiorri is without a doubt the best restaurant in Florence. It is also the most expensive restaurant in Florence. If you have the money, definitely go.
Address: Via Ghibellina, 87
Osteria Cinghiale Bianco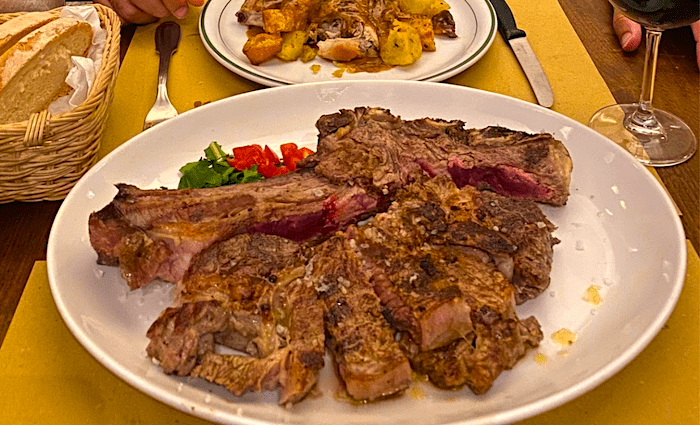 €€ | Tuscan and Florentine Cuisine | Family Friendly
An osteria was originally a place where you could bring your own food to eat. Sound strange? Instead of serving food, they'd function more like a low-key bar and serve wine or charge for table service only. They later evolved to have a daily changing menu with one of two options of warm cheap food. Today, they are much more elaborate, but Osteria Cinghiale Bianco has that traditional feel and hearty dishes. This is why we've recommended Cinghiale Bianco for almost ten years.
They serve traditional Tuscan and Florentine dishes. It's probably the most traditional restaurant near the Pitti Palace in Santo Spirito, which makes it a great choice. For all of the above reasons, I love this quaint little place and almost always make a stop there while in Florence.
Address: Borgo S. Jacopo, 43
La Ménagère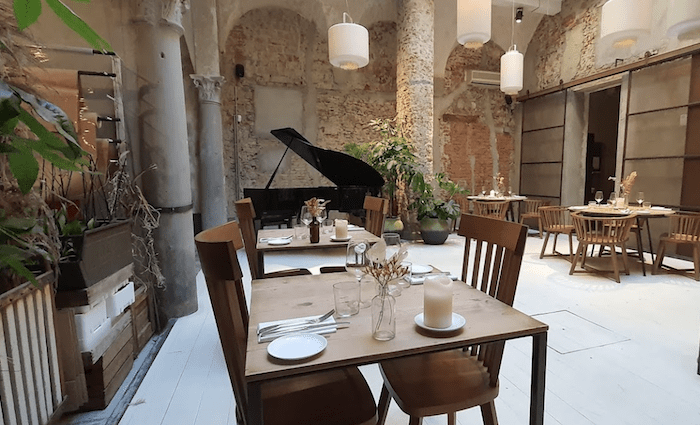 €€ | Cafe and Restaurant | Family Friendly
For me, this is the coolest place in Florence. It's a coffee shop by day, serving coffee, breakfast, and lunch. If you're looking for a break from pizza and pasta or a substantial breakfast, this is the spot. You can also sit, have a cappuccino, and take in the scenery.
By the way, this coffee shop is much more than meets the eyes. It was formerly a hardware store and reopened as a coffee shop, restaurant, flower shop, and general seller of cool things. The feeling of this 16,000-square-foot complex makes you want to stay and hang out. They have a very stylish full restaurant and the food is killer.
Address: Via de' Ginori, 8r
Caffe Dell'Oro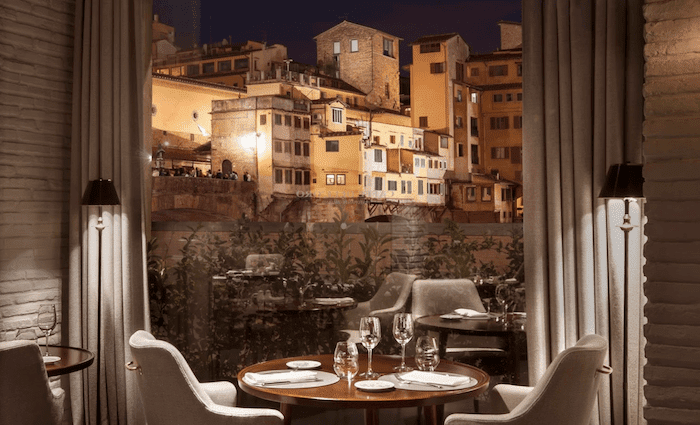 €€€€ | Michelin Plated | Upscale | Outdoor Seating
This treasure is the polar opposite of Nerbone in price, food, and ambiance. It just goes to show what an amazing city Florence is to have them both on the same list!
Caffe dell'Oro serves traditional Florentine cuisine in an upscale yet comfortable setting. It's perfect for an evening date or an extravagant lunch. It's recommended by the Michelin guide but does not have an official star. This means the prices are high but not outrageous. The view and feel of this restaurant is one of the best in Florence.
Address: Lungarno degli Acciaiuoli 4
Se Sto on Arno Rooftop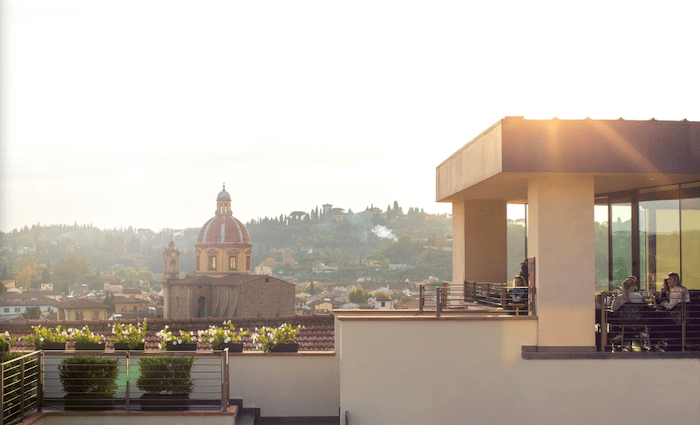 €€€ | Terrace Seating | Upscale Atmosphere | Rooftop Bar
In my opinion, rooftop bars and restaurants are the best—and Se Sto is exactly that. It's a beautiful rooftop bar and restaurant on top of the Westin hotel with great drinks and a refreshing menu. I wouldn't go there for a four-course meal, but if you decide to order a second round of drinks and start to get hungry, you can definitely have a filling meal there.
The food is not simply expensive hotel food where you pay for the view. You'll most definitely pay for the view, but the menu was created by a now Michelin-star chef and is exquisite. Dishes range from €18 to €26 and are mostly delicious salads, sandwiches, or pasta dishes.
Address: Piazza Ognissanti, 3
Tours of Chianti and Florence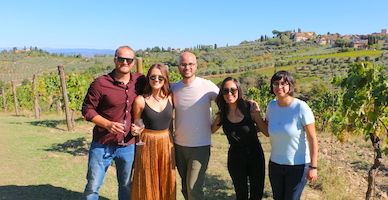 Top-Rated Experience
Chianti Day Trip from Florence with Vineyard Lunch
Want to have an epic experience in Tuscany? Remove the guesswork and the hassle of transportation by joining us on a day trip to Chianti from Florence. You'll enjoy time in the enchanting cities of Siena and San Gimignano with lunch and wine tastings too. Make your Tuscany day trip one to remember!





See Prices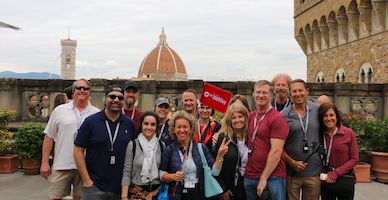 Best-Selling Tour
Florence in a Day Combo Tour with David & Uffizi
This tour is your best value in Florence. See Michelangelo's David statue in the Accademia Gallery with a licensed guide before exploring the Uffizi Gallery. You'll also have plenty of time to see the outside of the Florence Cathedral, Baptistry Doors, Ponte Vecchio, and more. All your skip-the-line admissions are included along with an English-speaking guide.





See Prices
Not ready to book a tour? Check out our article on the best Florence tours to take and why.
Coquinarius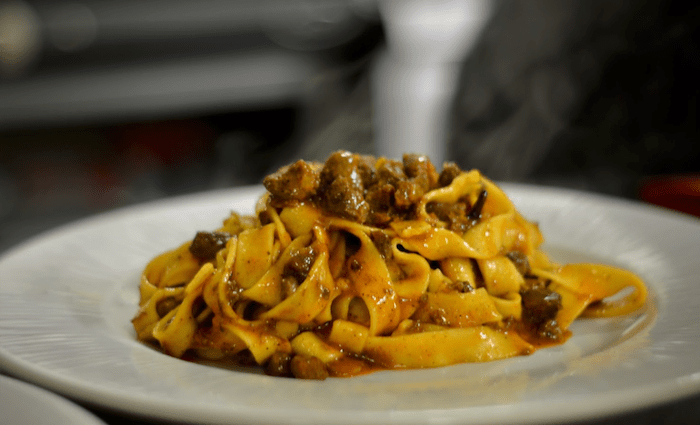 €€ | Tuscan | Restaurant with Extensive Wine List
I really love this restaurant because of how authentic it is. They're not just a restaurant in the center of Florence near the Duomo. They have another location in Fiesole, which is a small hill-top town outside of Florence. This means they have to focus on their cuisine and not rely on their central location.
Both restaurants have a similar menu, but the restaurant in Fiesole has a much much better view. If you eat at the Florence location, you may just find yourself taking a quick trip to Fiesole for a scenic lunch the next day!
Address: Via delle Oche, 11
Gucci Osteria da Massimo Bottura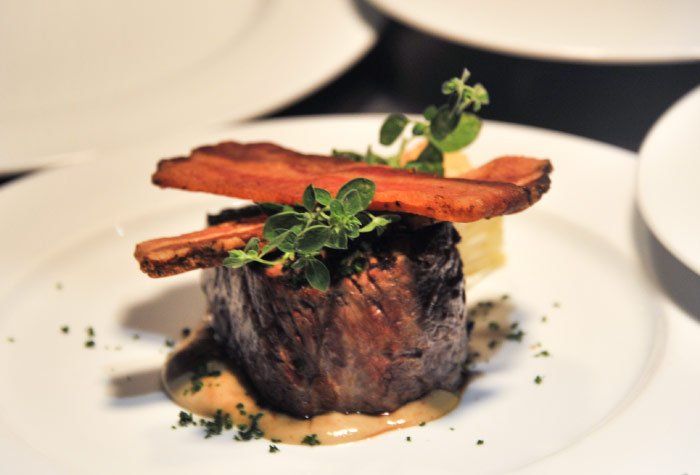 €€€ | Contemporary | Opulent Decor
If you're willing to try something more gourmet but still typical Florentine cuisine, you might find the Gucci Osteria appealing. And yes, this restaurant is owned by Gucci, which makes it more unique (and expensive). Gucci chose chef Massimo Bottura, the Italian rule breaker known for his innovative ideas, to create their menu and execute high-end flavor.
Bottura is, in fact, able to change tradition while somehow still being traditional. This restaurant is open for lunch and dinner and will be a memorable place to eat just steps from the Uffizi.
Address: Piazza della Signoria, 10
Da Nerbone (Mercato Centrale)
€ | Traditional | Lunch | First Floor Central Market
The "best" can be widely misinterpreted or misrepresented. It could mean the nicest, oldest, tastiest, most authentic, or most revolutionary, which leaves a lot open to interpretation. Da Nerbone is not the nicest or most revolutionary, but it could be the tastiest and possibly the oldest, "dal 1872."
You're going to want to come here for lunch as this part of the market is closed for dinner. The food is traditional Florentine cuisine. Bollito is among the most famous but they'll host a variety of options.
As always, ask the person serving you what you should get. If you're nervous by the looks of things, order it anyway and pick a backup plan. Worst case scenario, you like everything and will need to walk off your larger meal.
This location is not for the faint of heart. It's cafeteria-style seating with possibly the drunkest and most grumpy staff in Italy. I've heard them say things I wouldn't want to repeat, but I go continue to go back for the grub.
Address: Inside Mercato Centrale (East Corner)
Florence Local Food Tour in Santo Spirito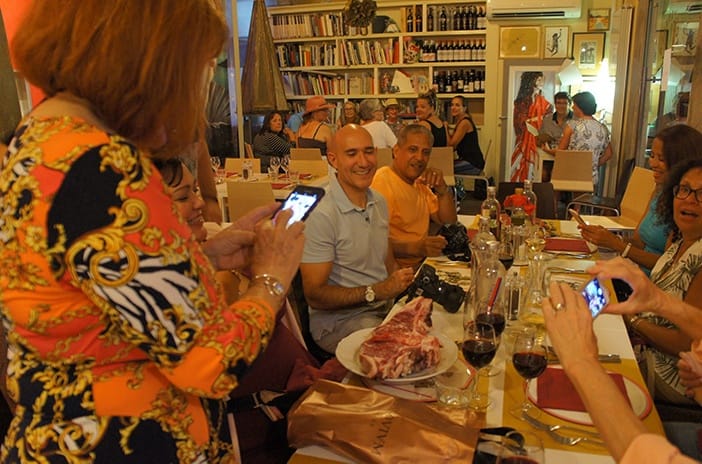 Interested in going on a journey through Florentine cuisine? Food tours are a unique way to experience the local culture and food of a new city. Beginning at the Piazza della Signoria, this light walking tour brings you over the famed Ponte Vecchio bridge and through the heart of Florence.
You'll try some delicious local aperitivo (typically wine before a meal), prior to a traditional dinner of Tuscan pasta and one of the best Florentine steaks you can find anywhere in the city.
Along the way, make sure to leave room for plenty of wine. In this Florence local food tour, you'll sample a wide variety of it at an 800-year-old wine shop, paired with delicious olive oil and truffles. And after your dinner, try the vin santo with local biscotti. This is a great food tour with a guide knowledgeable in the rich and detailed history of Florence and its food—enjoy it without waiting to eat.
Not ready to book a tour? Check out our article on the best Florence tours to take and why.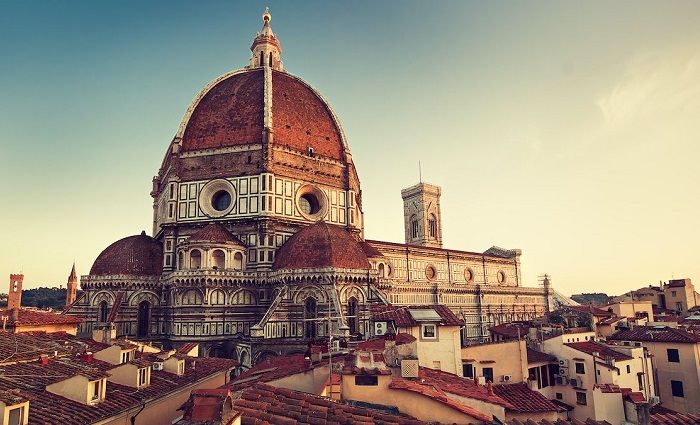 Find the best places to stay
Where To Stay in Florence
Florence has a small historical center packed with iconic landmarks to explore. Plan where to stay in the best neighborhoods in this beautiful city.