When most people speak about the Amalfi Coast, they mean Positano. Most of the amazing photos you see about the coast are from this town as well. There are beautiful panoramic views of the coast and needless to say that brings in many tourists. So where to eat when you are there? We got you covered with our local guides mapping out the best restaurants in Positano, Amalfi Coast
---
Pro Tip: When traveling to a different country the planning stage can be stressful. By bookmarking helpful articles it is a great way not to forget some vital info that you pick up. Bookmark this post so you know where to eat! Also, check out our Pompeii and Amalfi Coast Tours. The Amalfi Coast is best seen through the eyes of passionate locals.
10 Best Places To Eat And Drink in Positano, Amalfi Coast
Everyone has seen pictures of the Amalfi Coast. It is hands down, one of the most beautiful places on earth. As a result, many people want to come and visit, which makes sense. When you have a lot of tourists you are bound to see many tourist trap restaurants, so you need to be careful.
Since nobody likes tourist traps ( myself included) we have asked our local guides to put together a list of their favorite places when they are in this town. We hope it helps you take the guesswork out of your decision and focus on enjoying your vacation. Buon Appetito!
Capricci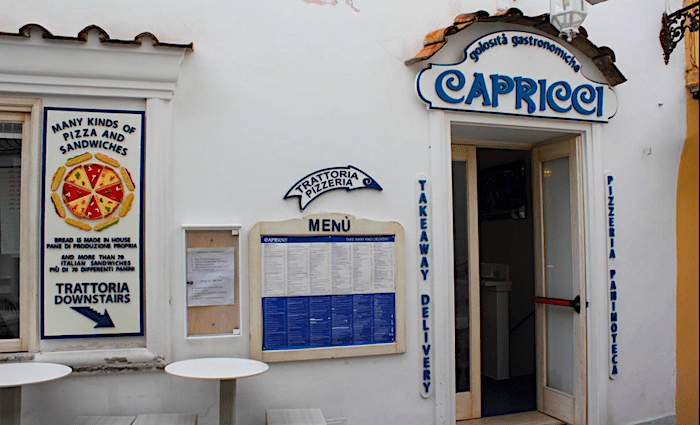 € | Takeaway | No Frills
Sometimes you don't want to have a full sit down meal that lasts a few hours. That is why I think it is good to add some really chill places as well. This is a great place if you want to grab a quick bite or even a pizza to go.
I have seen some negative reviews in English about this place, but the reviews in Italian are really good. Therefore, I am surprised by the negative reviews, because I have been here multiple times and never had problems. I think the key is to at least make an attempt to speak Italian, even if you just say Buongiorno! The locals definitely appreciate it and you will see a smile on their faces.
Address: Via Regina Giovanna, 12, 84017 Positano
Hours: Noon- 3:30 PM, 7PM- 10:30 PM Always open
La Brezza Net Art Cafe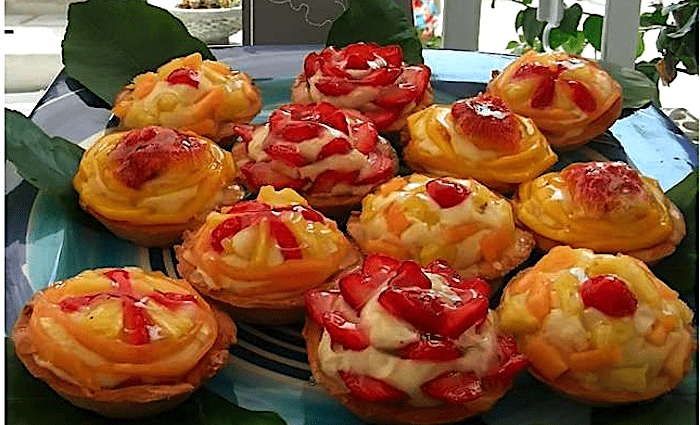 € | Bar | Snacks
Another inexpensive option where you can go either for breakfast, lunch, or for an aperitivo. As you walk inside you will be surrounded not only by tourists but locals as well since this is a hotspot for the locals as well.
While they are known a bit more for drinks, they serve up delicious salads, sandwiches, and even pasta dishes. So sit back with a nice spritz and enjoy your vacation in Positano.
Address: Via del Brigantino 1, 84017, Positano
Hours: Noon- 10:30 PM Always open
---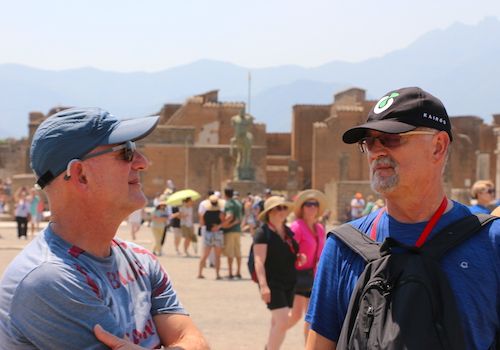 Whether you are just coming down for the day or staying for a while on the Amalfi Coast, we have tours to suit everyone's needs. Great, passionate guides and friendly drivers to make your experience unforgettable.
---
Caffè Positano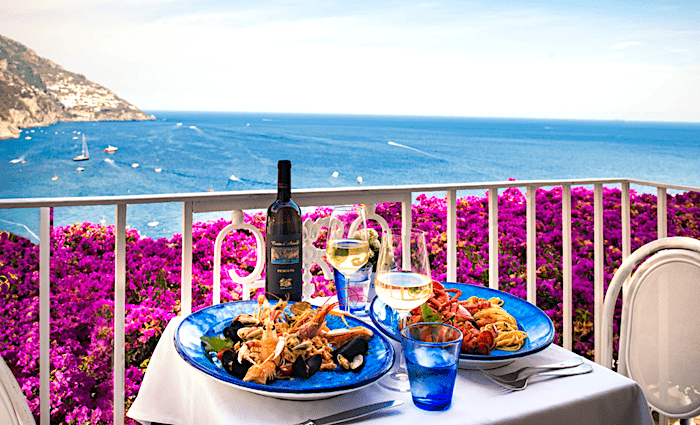 €€ | Amazing Views | Seafood
Like many establishments that are perched a bit higher up on the mountain, the views are to die for. This restaurant is right on the main road so there is always a line of people waiting to eat here. Therefore it is better to book in advance if you want to have a seat with a view.
Their main specialty is seafood, so come ready to eat. It is also a popular spot for drinks either before or after dinner. I have to mention as well, that ice cream and milkshakes are quite popular here as well. So on a hot summer night cool off with a spritz or a huge gelato!
Address: Viale Pasitea, 168/170, 84017 Positano
Hours: 8 AM- Midnight Always open
Chez Black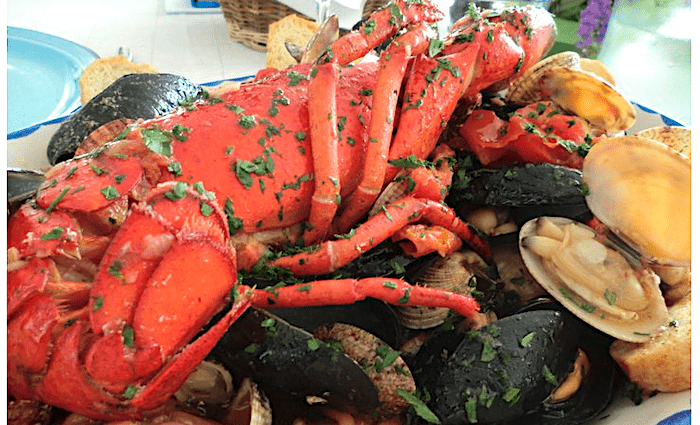 €€ | Beachfront |Seafood
This lovely restaurant right on the beach is the perfect place for a great seafood meal. The staff is super friendly, so when you sit down and they bring you the menu, tell politely that you don't want the menu and want them to order for you. This never goes wrong in Italy by the way.
The menu is varied as far as seafood goes so you can have your pick. Be it lobster, pasta with seafood, or an actual fresh fish, there is something for everyone here. That is why this is definitely one of the best restaurants in Positano.
Address: Via del Brigantino, 19, 84017 Positano
Hours: Noon- Midnight Always open
La Cambusa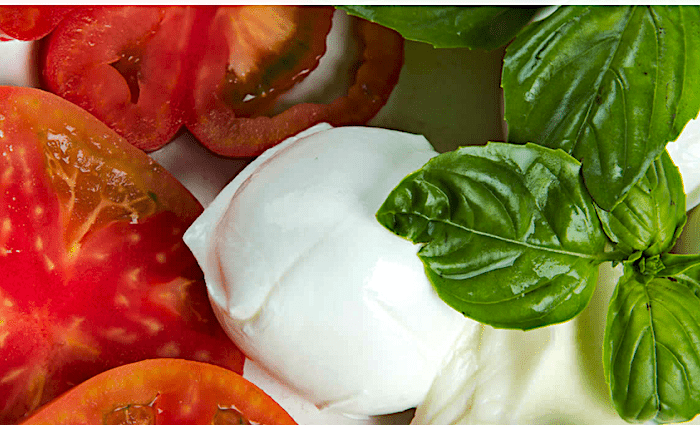 €€ | Beachfront | Seafood
You can't beat the location. La Cambusa is right next to Chez Black. This historical restaurant was back in the day used by the fisherman and today produces amazing seafood with a price to quality ratio which is quite good.
The location is pretty much hard to beat, as you are right on the water. Some of their super recipes are pasta with squid ink, seafood stew, or even lemon-flavored tiramisu. Wash all of that down with a nice, cold bottle of white wine and life is complete. Just another reason this is one of the best restaurants in Positano.
Address: Piazza Amerigo Vespucci, 4, 84017 Positano
Hours: Noon- Midnight Always open
La Tagliata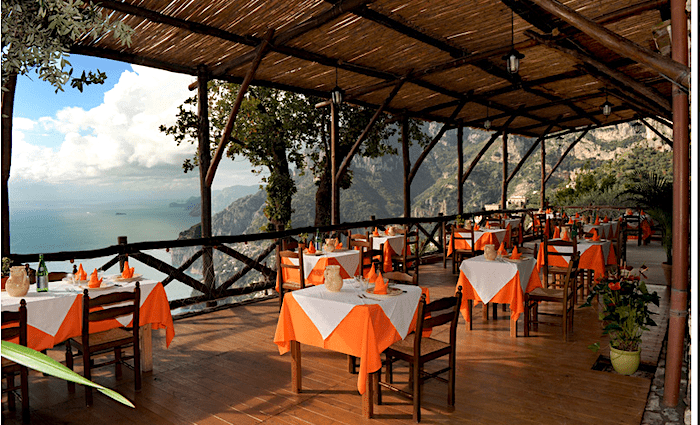 €€ | Breathtaking Views | Outside Dining
There are some views that you can just stare at for hours and it continues to take your breath away. La Tagliata has one of those views as you can see from the photo above. The great thing about this restaurant is that the food is really good as well! The restaurant is not in the city center and is a bit of a way outside, but they got you covered since they will pick you up and drop you off at your hotel after dinner!
While the majority of restaurants by the sea will be offering seafood, up here meat reigns supreme. Grab a nice steak cooked over the coals with a robust red wine to wash it down and enjoy the views. My recommendation is that you book early while the sun is still up to enjoy those views! The view itself allows it to be on the list of one of the best restaurants in Positano.
Address: Via Tagliata, 32B, 84017 Positano
Hours: Noon- Midnight Always open
Rada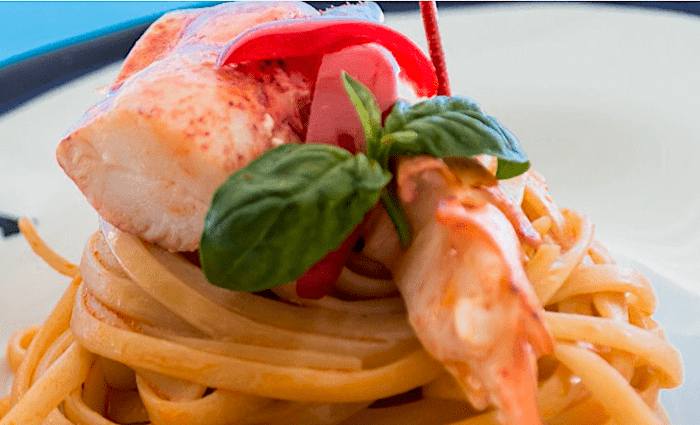 €€€ | Fine Dining | Great Views
This establishment seems like it is literally growing out of the rocks on a cliff. From this position it is impossible not to enjoy amazing views overlooking the Mediterrean Sea. Grab a seat by the beach and get ready to enjoy yourself.
Like many restaurants you will find here, their specialty is seafood. My recommendation is to try the Crudo Misto. This means "Mixed Raw" and you will be in for a special treat with raw oysters, clams, and shrimp and there could be other things as well depending on what is fresh. After this, go with either pasta with seafood or grab a whole fish cooked in the oven. Wash it all down with a cold white wine.
Address: Via Grotte dell'Incanto, 51, 84017 Positano
Hours: 7 PM- Midnight Always open
La Taverna del Leone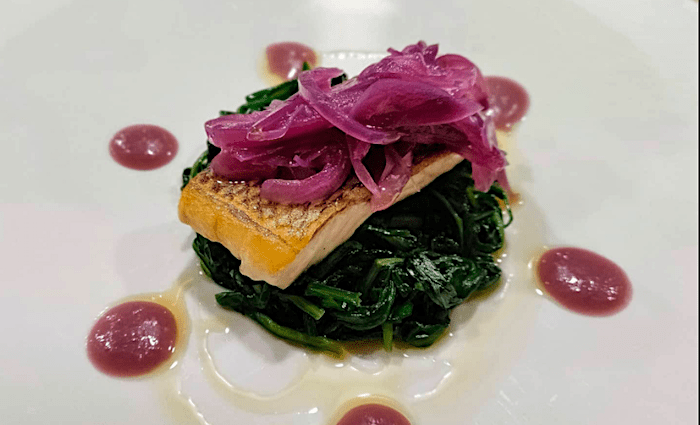 €€€ | Family Style | Great Atmosphere
This restaurant is a bit outside and as a result you will find more locals enjoying some great food. This is a family run restaurant which has been around since the 1960's. Still going strong, I think they will be here for a very long time.
When you come here to eat, you will immediately feel like you are part of the family. The dishes they make are traditional Italian food, but have a beautiful presentation and is super appealing to the eye. That is why this is one of the best restaurants in Positano.
Address: Via Laurito, 43, 84017 Positano
Hours: 1 PM- 3 PM, 7 PM- 10:30 PM Closed Tuesdays
Adamo ed Eva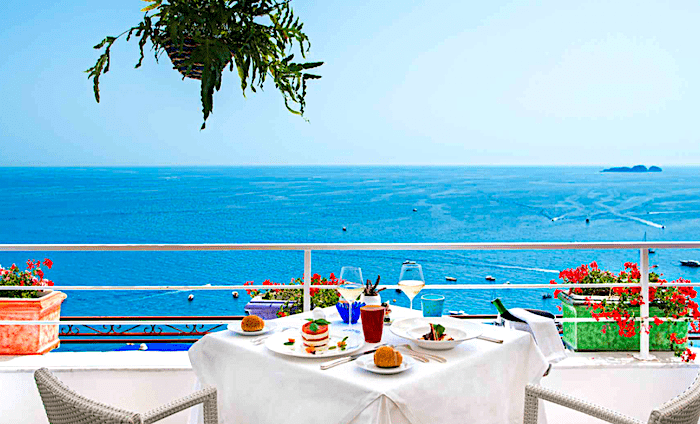 €€€€ | Fine Dining | Amazing Views
Adamo e Eva is a restaurant that is located inside the hotel Eden Roc. It is a bit higher up along the coast, which means that the views are breathtaking. As you can see from the picture above, there really doesn't exist a better view of the wide blue sea. Did I mention that the food is amazing as well?
Their specialty is seafood and I highly recommend pasta with lobster. You can also try red shrimp with burrata which melts in your mouth. Of course, to wash it down, there is a chilled bottle of white wine that has your name on it. You deserve it. From the above you can understand why this is one of the best restaurants in Positano.
Address: Via G. Marconi, 112, 84017 Positano
Hours: Noon- 11 PM Never Closed
Zass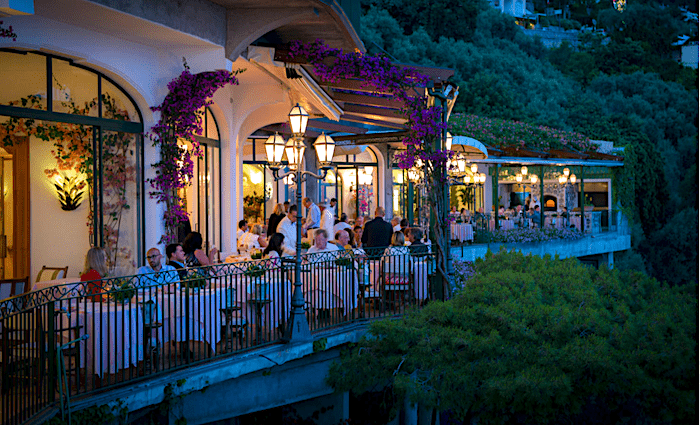 €€€€ | Fine Dining | Michelin Star
When you go to a Michelin star restaurant there are certain expectations. Zass by far fulfills them all. From the extremely professional waiters, to the amazing food, to the amazing views, this restaurant has it all that you could hope for. Obviously to have the best of the above, you will need to splurge a bit, but that's ok once in a while.
As for the food there is nothing on the menu that I wouldn't suggest you eat. If you are not sure, you can go with a taster menu which will give you a little bit of many dishes. Make sure you speak with the sommelier to get the perfect wine paired with your food. From all the above, you can understand why this is one of the best restaurants in Positano.
Address: Via Laurito, 2, 84017 Positano
Hours: 1 PM<- 2:30 PM, 8 PM- 9:30 PM Never Closed
---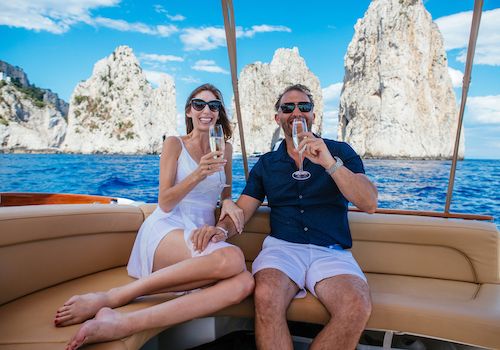 Full Day Private Boat tour to Capri from Amalfi
A full-day private boat tour to Capri from Amalfi, including the Island of Capri, is the best way to experience this world-famous coastline. Arrange a personalized boat tour along the Amalfi Coast and create unforgettable memories of Italy.
---