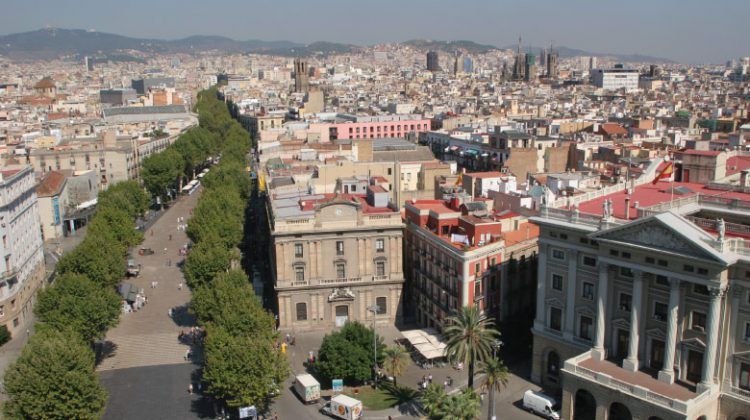 When traveling to Barcelona it can be difficult to decide where to stay. Around 8 million international tourists are welcomed every year in Barcelona, as the City Council statistics show. As a visitor, finding the best place to host your stay is one of the main steps that will help you make the most of your vacation in the city. Every corner of the city within its 10 districts and multiple neighborhoods hide magnificent places, therefore, it is important to know your options and set your preferences when choosing accommodation.
---
In this blog, we'll explain:
1. How to visit the main Barcelona attractions on a skip the line guided tour
2. Description of neighborhoods and places to stay
3. Accommodation addresses in Barcelona

Hey, we sell tours too!
While the information we provide in this post is free, we also offer tours at very reasonable prices. Once you've figured out where to stay in Barcelona, it's time to enjoy our outstanding tours and discover the city's architecture, parks, culture, food and more. From Gaudi's architecture to a day trip to Montserrat, our guides will get you to experience this Spanish city to the fullest and fall in love with it.
Ciutat Vella
Barcelona's historic central neighborhoods such as the Gothic Quarter or El Raval are part of the Ciutat Vella district. The name translates to old city and is the oldest neighboorhood in Barcelona. Being the city center, most public transportation runs through this area.
Catalonia Magdalenes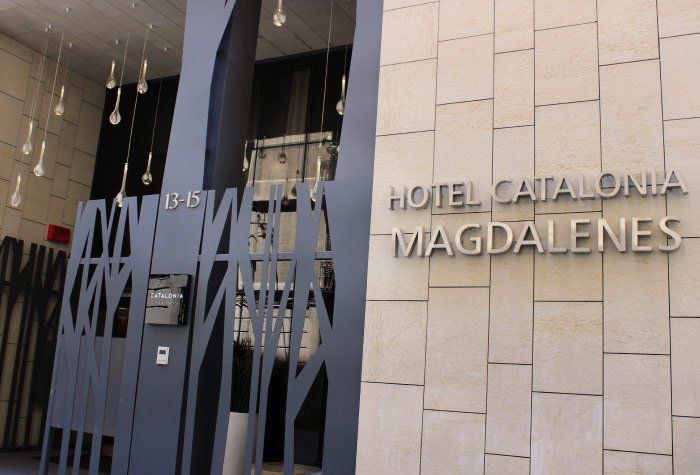 A few steps away from Las Ramblas boulevard in the Gothic Quarter, you'll find the four stars Catalonia Magdalenes hotel, one of the best luxury accommodations, with a rooftop terrace, an outdoor pool, and unique views of the skyline.
Hotel Rialto
Situated in the same area, Hotel Rialto is a unique mid-range accommodation option. This popular resort is placed in a historic building where the notorious surrealist and abstract Catalan painter and artist Joan Miró was born. Its excellent quality-price ratio, together with its good location, makes it a safe bet to enjoy your visit to Barcelona.
Hostel Santa Anna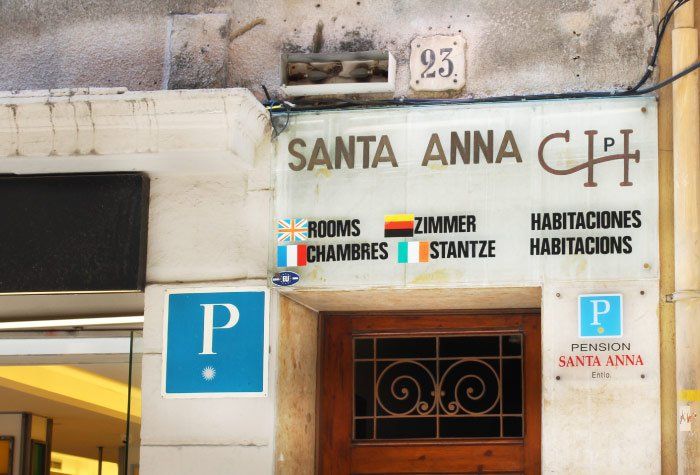 If location is your main priority but you are in a budget, we have the best option for you. To stay in the center of the center while keeping a reasonable price, Hostel Santa Anna is your place. This old-style guesthouse offers functional and comfortable accommodation; its main perk is the privileged location in the city's commercial and touristic headquarters.
Eixample
The neighborhood's name Eixample literally means extension. This area is widely known for being home to some of the most significant modernist buildings in the city, such as Antoni Gaudí's Casa Milà (popularly known as La Pedrera) and Casa Batlló, accompanied by a high-class zone with the best shops, restaurants, and museums. Some of the most luxurious hotels in Barcelona are also found in this district.
Mandarin Oriental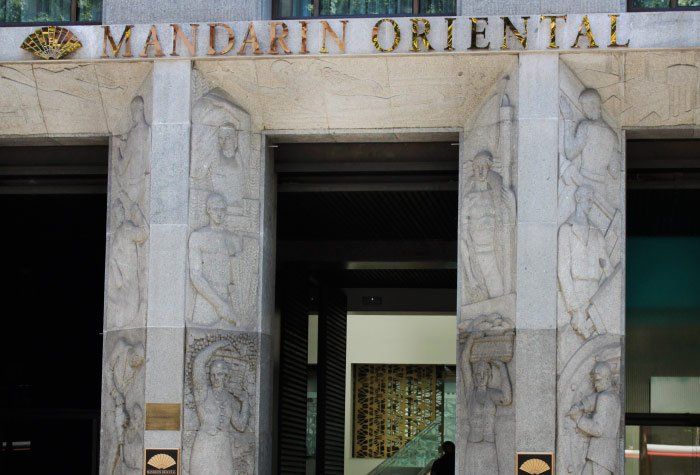 If the word budget is not even part of your vocabulary and you are looking for elegance, the Mandarin Oriental is the hotel for you. This is one of the most luxurious and expensive hotels in Barcelona. Located on Passeig de Gracia, it shares this famous street with the previously mentioned Gaudí buildings, famous designers' shops, and it's directly guarded by Tiffany's store. The five stars resort will get you relaxed with its luxury spa, fitness center, and the city views from their rooftop pool.
Moreover, inside the Mandarin Oriental is the high-class restaurant Moments which offers innovative Catalan cuisine. The place is managed by the world-famous chef Carme Ruscalleda and her son Raül Balam, she who is the only woman in the world that has had seven Michelin stars.
Cami Bed & Gallery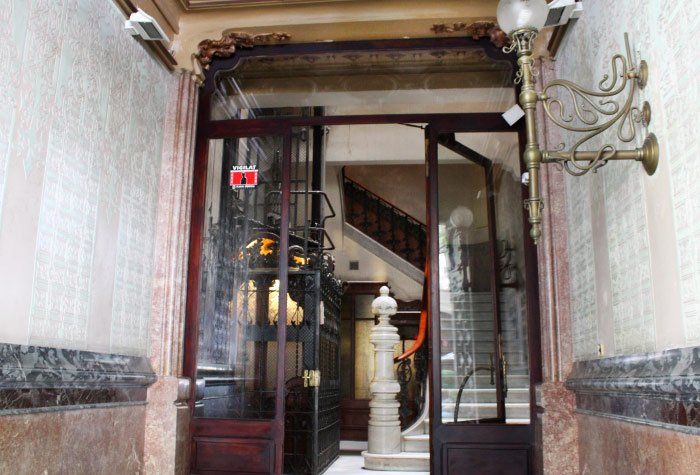 Staying in the modern neighborhood of Eixample, if you are looking for a more quiet and intimate spot, just a few streets from Plaza Cataluña is Cami Bed & Gallery. This elegant house-hotel and gallery is placed on the first floor of a traditional building that has maintained its old-style entrance and stairs from the street, which contrasts with the more sophisticated design that you will find inside and that has been brought to life by the place's creator, the interior designer Camila Vega.
The most notorious elements of this artistic romantic hotel are two; on one hand, the long gallery where tables, chairs, and armchairs have been placed for the guest to enjoy the natural light and street views; on the other hand, the several art pieces that are used and exposed in the place.
Gracia
Heading a little bit to the North of the city you'll find the Gracia district, one of the broadest areas in the city which maintains the bohemian and charismatic essence of Barcelona. Set further away from the city center, this neighborhood tends to be quieter and has a more local vibe.
Casa Gracia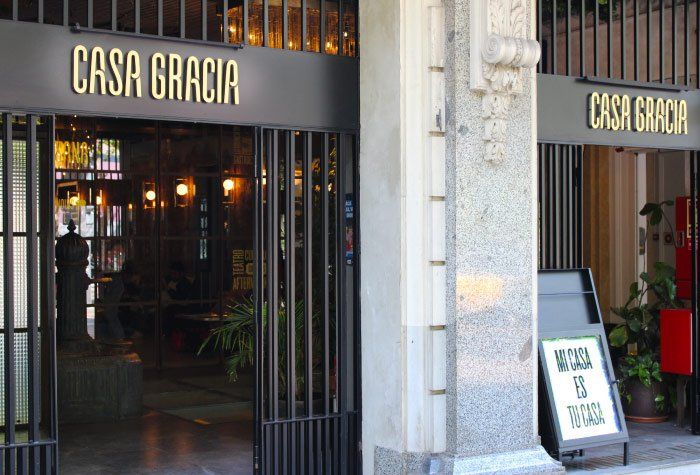 In this alternative neighborhood, you can find other of the best low-cost accommodation: Casa Gracia. This hostel will allow you to stay on a budget while enjoying their bright rooms, nice atmosphere, downstairs bar, and events. Their motto is 'we have nothing to lose and a world to see', and they do offer way more than a place to sleep. Every month a calendar is prepared that includes a diversity of activities such as morning yoga, Trivia quiz evenings, stand-up comedy, or DJ nights.
Sant Marti
Barcelona's city center and its most notorious neighborhoods are very appealing and have many attractions, but they can also get quite busy and crowded. When looking for a more tranquil and also innovative environment, visitors should look to Sant Marti, located on the eastern side. The first thing that catches the attention is the colorful skyscraper Torre Glòries (former Torre Agbar), the face and most notorious building of the fast-growing new technological quarter of Barcelona.
Hotel SB Glow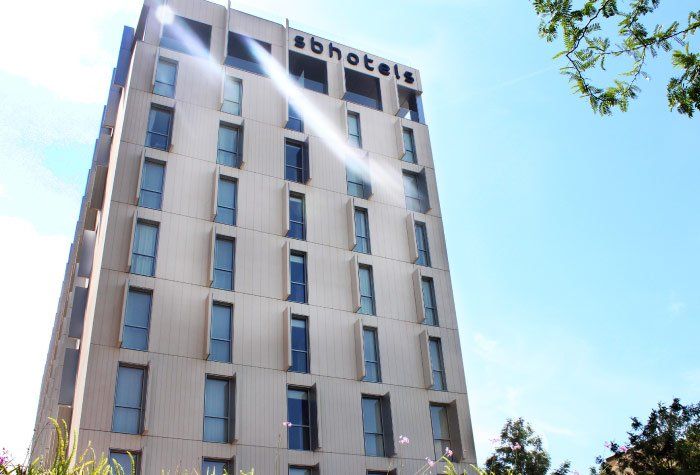 In a calm environment just in front of Torre Glóries is Hotel SB Glow; a luxury four stars accommodation that offers a great chance to relax and enjoy the Mediterranean vibes. Together with 235 rooms, they have a 360º rooftop terrace that offers great views of the Barcelona skyline and sunset, it also includes an infinity pool looking directly at the Glòries Tower.
Urbany Hostel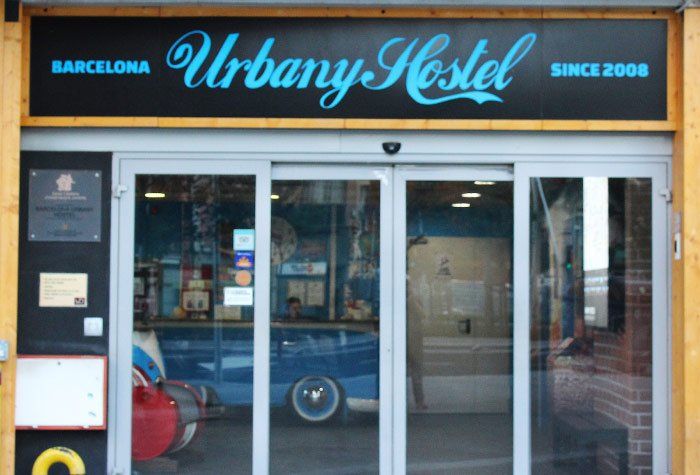 Defined as a luxury budget inn, Urbany Hostel offers a modern environment that has been designed by and for travelers. The place offers some luxury treats such as a trendy roof terrace and client service in four languages. But it also has the key elements of a travelers' hostel, like their guests' kitchen, a large common room for games, security lockers, and their cheap bar. Located between Barcelona's beach and the famous Sagrada Familia, it stands as a great alternative place to stay in Barcelona.
Accomodations in Barcelona
Luxury Hotels in Barcelona
• Mandarin Oriental, Passeig de Gràcia, 38, 40, 08007 Barcelona, Spain.
• Catalonia Magdalenes, 13-15, Ciutat Vella, 08002 Barcelona, Spain
• Hotel SB Glow, Carrer de Badajoz 148-154, 08018, Barcelona, Spain
Mid-Range Accommodation
• Hotel Rialto, Ferran, 42, Ciutat Vella, 08002 Barcelona, Spain
• Cami Bed & Gallery, Carrer de Casp, 22, Principal, 08010 Barcelona, Spain
Budget-Friendly Hostels
• Hostel Santa Anna, Carrer de Santa Anna, 23, 08002 Barcelona, Spain
• Casa Gracia, Passeig de Gracia, 116 Bis, Gracia, 08008 Barcelona, Spain
• Urbany Hostel, Avenida Meridiana, 97, Sant Martí, 08026 Barcelona, Spain
---
I Want More Barcelona!
If you want us to arrange the entertainment in Barcelona (and beyond!), contact our Trip Planning Team to coordinate an unforgettable Italian experience.
Check out our step-by-step guide about how to do Barcelona in a Day. If you'd rather let us guide you, check out our guided Barcelona tours.