Exploring Barcelona's Bari Gothic and looking for a great place to eat in this cool neighborhood? Not to worry, we're here to serve! Our local guides have put together this list of the best places to eat and drink in the Gothic Quarter of Barcelona.
---
Pro Tip: Planning your trip to Barcelona? Bookmark this post in your browser so you can easily find it when you're in the city. See our comprehensive Barcelona Guide for more planning resources, our top Barcelona tours for a memorable trip, and the top things to see in Barcelona.
The Top 10 Places To Eat in Barcelona's Gothic Quarter
The Gothic Quarter is one of the coolest areas to explore in Barcelona. The mixture of ancient Roman ruins together with narrow streets and little shops creates a charming district you'll love exploring.
It's a popular area and when there are a lot of tourists, you're bound to find some tourist-trap restaurants. To help you avoid them, we've asked our local guides to put together a list of their favorite places when they're in this part of town.
We hope it helps you take the guesswork out of finding great places to eat so you can focus on enjoying your vacation. For foodies who love to travel, check out our Barcelona food tours. They're a fun way to get to know the city, eat delicious authentic food, and meet new people. Buen Provecho!
Not ready to book a tour? Check out our best Barcelona tours to take and why.
Arcano Restaurant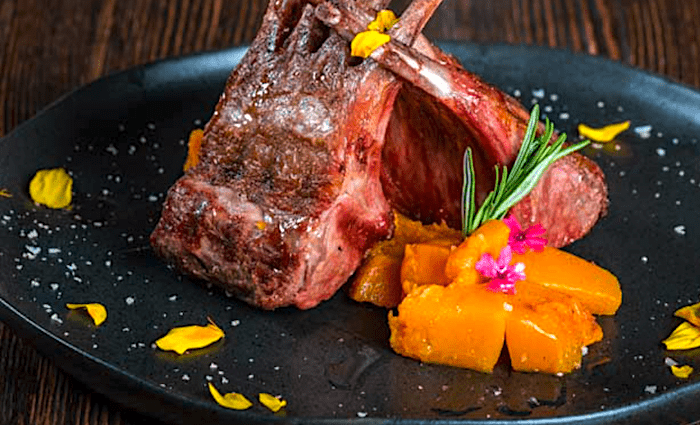 €€ | Catalan Tapas | Creative Cuisine | Cool Historic Setting
The owners have somehow been able to create a modern setting within the stone walls of this 17th-century space. The combination of styles is different and so is the cuisine. The staff is very friendly and the overall ambiance is great.
The cuisine here is Mediterranean with a variety of meat and fish dishes. You can opt for a combo where you get chicken together with empanadas which are delicious. As a starter, I recommend the tuna tartare or the burrata. The beef tenderloin as the main course is excellent or tuna with a sweet mango chili sauce. Wash it down with a rioja and your night is set!
Address: Carrer dels Mercaders, 10
Caelis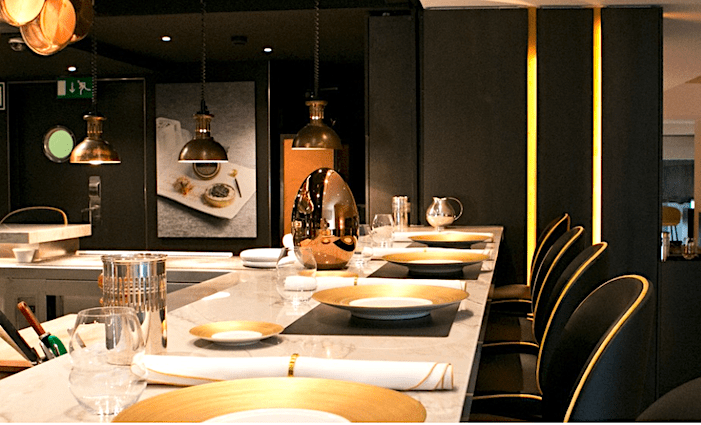 €€€€ | Michelin Star | Amazing Experience | Open Kitchen
Caelis' Michelin star helps to ease any doubts you may have when choosing a restaurant and it certainly doesn't disappoint. Chef Romain Fornell has created a fantastic experience on all levels from the ambiance to the food and the service. The open kitchen style is always a plus.
As you already know it is not cheap, but it is also not as expensive as some Michelin restaurants. While spending €250 for two people is not on most people's radar, I do like to splurge once in a while when I travel. If you can, this is the place. They offer multiple-course menus (and vegetarian options as well) which range between €95 to €140, not including wine.
Address: Via Laietana, 49
Popular Barcelona Tours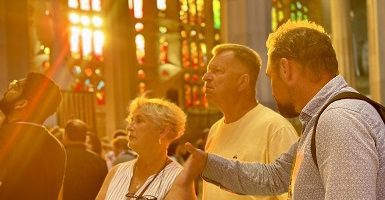 Best Selling Tour
Barcelona in a Day Tour with Sagrada Familia, Park Güell & Casa Batlló

Our Barcelona in a Day tour covers all the major attractions plus hidden gems. This walking tour includes Sagrada Familia, Casa Batlló, Casa Mila, the Gothic quarter, Park Güell, and a coach ride to reach the more remote sites.





See Prices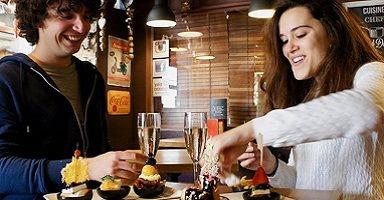 Customer Favorite
Barcelona Food & Wine Tour with a Local Sommelier
We can't think of a better way to explore a city than to eat your way through it, and there will be enough tapas and wine to discover a lot of Barcelona! Join us on a delicious discovery of Poble Sec and Sant Antoni—some of Barcelona's most vibrant foodie areas!





See Prices
Not ready to book a tour? Check out our best Barcelona tours to take and why.
La Plata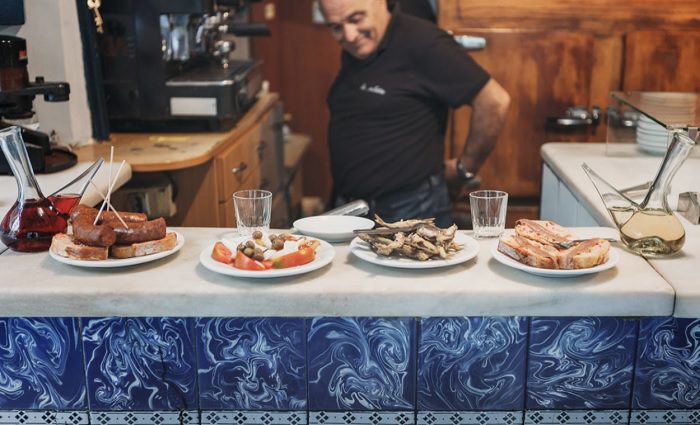 € | Casual Atmosphere | Authentic | Tapas
La Plata's owner Pepe claims that his establishment is the last authentic place in the city to get tapas. That means the food is simple and the wine goes down easily. While I'm not sure if this is the only authentic place to get tapas, I will say that every time I go to Barcelona, I make sure to stop by. If you're looking for a no-frills eatery, this is your place.
Seating is limited as is the menu, but the quality of what they have is top-notch. You'll find many locals here chatting about soccer games and politics. The wine is poured directly from barrels above the bar and the food comes out fast. Enjoy!
Address: Carrer Merce, 28
Tapeo del Born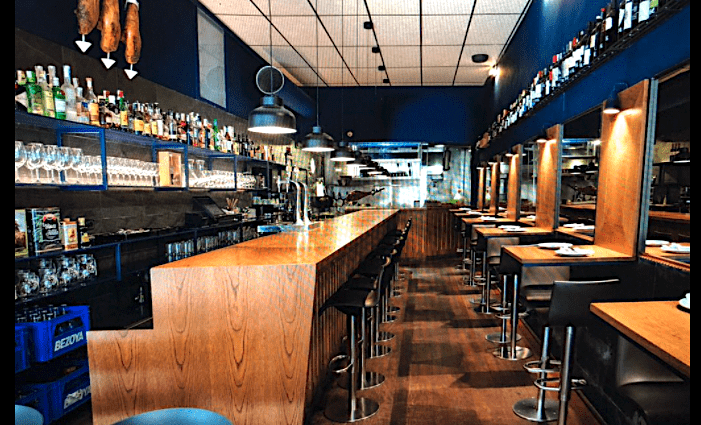 €€ | Modern Setting | Contemporary Tapas | Cozy Atmosphere
The restaurant is near the Picasso Museum, so it's a great place to go after visiting the museum. While it's also quite small, the ambiance is super chill and the staff is ready to help with any requests you have.
On the menu, you'll find typical tapas such as fried anchovies and patatas bravas. However, they also serve a killer paella, spare ribs, and burrata. If you go, make sure you try the vermut (vermouth) as they have some very tasty brands!
Address: Carrer de Montcada, 29
El Salón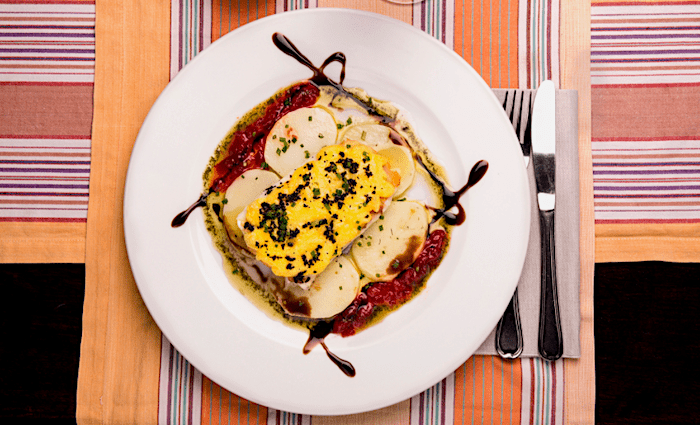 €€€ | Mediterranean Cuisine | Eclectic Homey Vibe | Great Service
Located right next to the ancient Roman walls, they claim that this was the first bistro restaurant to open in Barcelona. The ambiance is eclectic and makes you feel right at home when you walk in. The delicious smell coming from the kitchen will definitely keep you there.
The restaurant serves up a great balance of fish and meat dishes. They vary from swordfish carpaccio to grilled sea bass and duck confit in a port sauce. I would wash it all down with a nice chilled bottle of cava. If you have room, they have some amazing homemade desserts.
Address: Carrer de l'Hostal d'en Sol, 6
Zona d'Ombra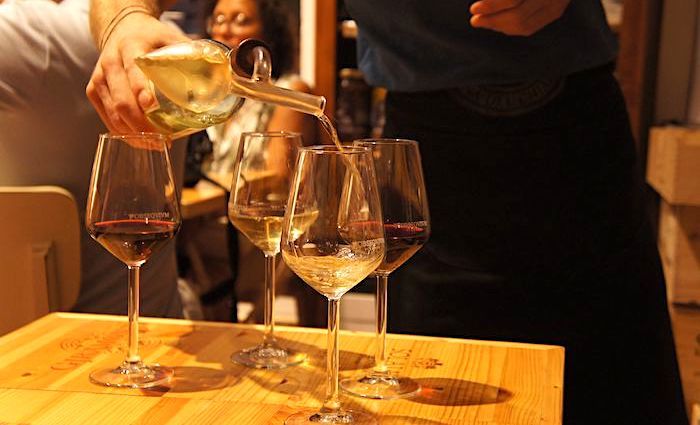 € | Wine Bar | Cozy Atmosphere
Whenever I go to a new city, I always head to a local wine bar to try the local wines. Zona d'Ombra has over 300 labels and it's a great opportunity to try national wines and some you won't find in a restaurant.
One of the great things about a wine bar is that they almost always have delicious food to go with the drinks. Zona d'Ombra is no exception. From jamón to foie gras, you're definitely going to find something to your liking. This is a great place to go for drinks before dinner or make a night of it and stay there for a few hours. Whichever you decide, you won't regret it.
Address: C/ de Salomó ben Adret, 12
L'Antic Bocoi del Gotic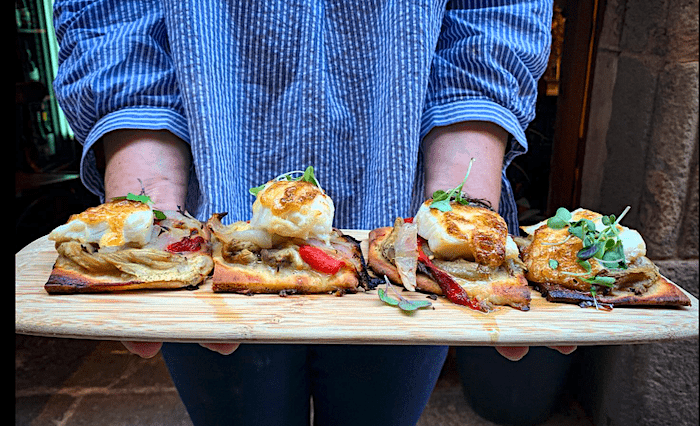 €€ | Authentic Catalan Food | Great Atmosphere | Historic Space
This local restaurant is a true gem in Barcelona. Many restaurants, if not serving tapas, tend to go for an international vibe. L'antic Bocoi del Gotic has remained true to its roots and serves up fresh, regional food. I guess you could say it takes you back in time a bit.
As you walk in, you'll encounter smiles from the staff and while not a big restaurant, it is very cozy. The menu consists of many types of vegetables, meats, and cheeses. Drink a local wine and don't forget to try one of their homemade desserts.
Address: Baixada de Viladecols, 3
Check Out Our Top Barcelona Cruises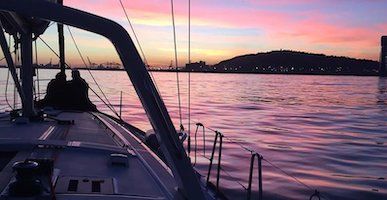 Top Rated Tour
Barcelona at Sunset Cruise by Luxury Sailboat
With our expert English-speaking skipper, embark on a deluxe sailboat for an evening journey of entertainment and relaxation along the water. At Sunset, see the best views of Barcelona in all their glory. Enjoy complimentary refreshments including beer, wine, and Spanish tapas as you sit back and bask in the beauty. Jump in the clear Mediterranean waters for a tranquil swim and more on the VIP Luxury Cruise.





See price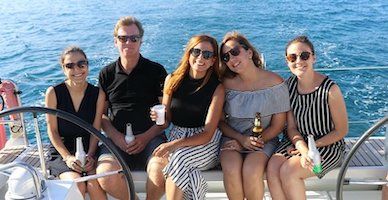 Likely to Sell Out
Luxury Boat Cruise in Barcelona
Embark on this Mediterranean experience with an expert English-speaking skipper for an adventure on the sea. Sit back and relax with a glass of wine or beer while you look over the Barcelona skyline. Discover Barcelona from a stunning and unique vantage point then hop into the clear waters for a refreshing swim for a memorable time off the Spanish coast.





See price
Not ready to book a tour? Check out our best Barcelona tours to take and why.
The Green Spot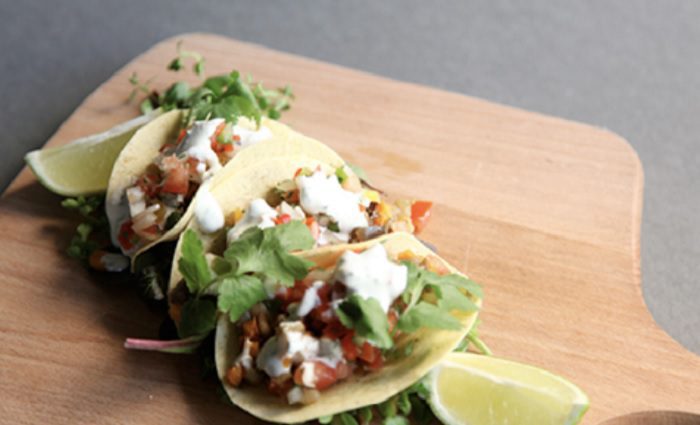 €€ | Vegetarian Cuisine | Fancy and Creative | Welcoming Ambiance
If you're looking for delicious vegetarian dishes served in a warm contemporary chic space, The Green Spot is the spot. The food here doesn't just taste good; it's beautifully presented, making it a memorable dining experience.
Try the black pumpkin pizza or the sweet potato noodles and tacos—they're a firm favorite. Enjoy the beautifully decorated space with live music. For dessert, order the vegan chocolate cake. You won't regret it.
Address: Carrer de la Reina Cristina, 12
Can Culleretes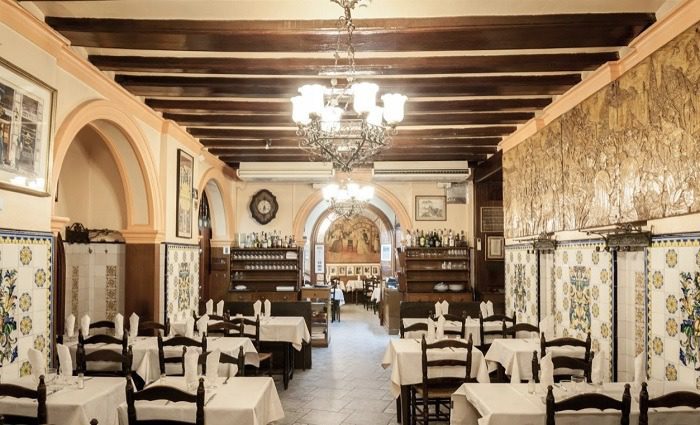 €€ | Typical Catalan | Family Owned | Historic Restaurant
When you think of old-school Europe, images of family-run restaurants come to mind. If that's what you're looking for, this is the place. Eating here is like going into a local Catalan's home. And they must be doing something right, because this restaurant is supposedly the oldest in Barcelona, opening in 1786.
Their menu is quite large, so there's definitely something for everyone. Besides the typical paella, which is great, you can get a bit more adventurous with dishes like the wild boar stew or Catalan-style roasted suckling pig. It's open mainly for lunch and only for dinner on Fridays and Saturdays.
Address: Carrer d'en Quintana, 5
Restaurant Lounge My Way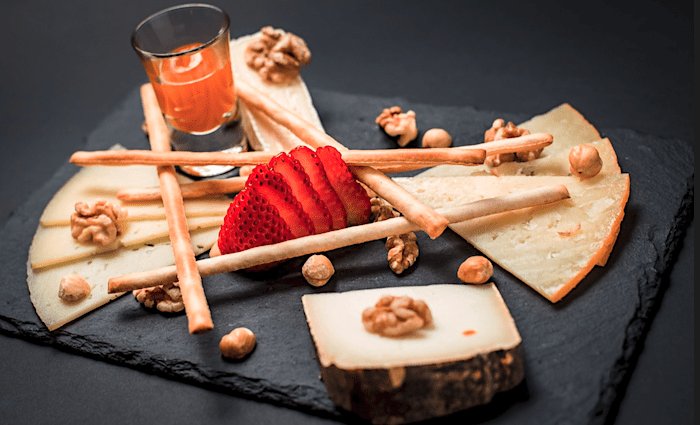 €€€ | Restaurant and Lounge | Jazzy Atmosphere
To mix things up a bit, I've added one of my favorite modern-style restaurants. Every night at 11 pm the restaurant turns into a lounge bar, so you can basically stay here all night eating, drinking, and enjoying some good music. What else could you want?
The cuisine is what I would call a mixed Mediterranean style. They have all the traditional tapas and a wide menu of various meat dishes, including steaks, and also many fish dishes. If you come here, I would forgo wine for some killer cocktails. You won't regret it.
Address: 4-10, Carrer de les Heures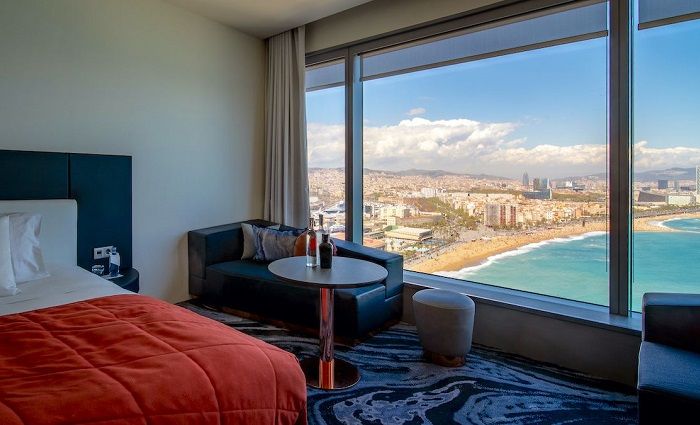 Find the best places to stay
Where To Stay in Barcelona
A great hotel at a great price has become the norm in this internet era. Our article explains what areas are the best in Barcelona so you can get a great deal on the perfect location!