Barcelona Sunset Sailboat Cruise
See the sun set over Barcelona's skyline as you enjoy an evening swim, indulge in tapas and open bar
Looking for the best way to enjoy a magical sunset in Barcelona? On this small group cruise, hop aboard a luxury charter yacht for an unforgettable evening. As you set sail along the Mediterranean, watch as the sun casts a golden hue over Barcelona's stunning skyline. Indulge in a sunset swim, be treated to a delicious spread of snacks along with an open bar, and maybe even spot dolphins swimming in the distance! Set out to sea and let your friendly skipper take care of the rest.
Barcelona Sunset Cruise​
English-speaking skipper and crew
A Comfortable Cruise​
Take a dip in the Mediterranean
Stunning views of Barcelona at dusk ​
Sit back, relax, and enjoy the sunset
Beer, wine, and snacks included
High-Performance Sailboat ​
To experience Barcelona's most enchanting sunset, head over to Marina Vela where your friendly skipper will be waiting. They'll help you on board your luxury charter yacht for the evening, where you will also meet your friendly group of fellow travelers. The boat only permits up to 10 guests at most, so you're in for a wonderfully intimate evening.
As you begin to sail away from the city, admire the sun's soft glow over Barcelona's skyline. The city lights will begin to glimmer as a golden hue washes over the whole coastline. If it's not too cold, feel free to jump in the sea for a magical sunset swim. Once you've toweled off, indulge in a delicious spread of traditional tapas, along with a delightful open bar. Choose from cava, wine, beer, or soft drinks and cheers to an unforgettable evening as you watch the sun continue to set over the city.
As your skipper begins to make their way back to port, keep an eye out for dolphins. This is the time of day when they often swim towards more shallow water for the evening, so there's a chance that some will join your sunset cruise!
Once you arrive at the marina, feel free to continue making the most of your magical evening by dining out in the vibrant area surrounding Marina Vela.
Barcelona Sunset Sailboat Cruise Tour Description
Your 2-hour tour includes:
Professional skipper

Luxury charter yacht

Open bar and tapas

Sunset swim, weather permitting

Stereo speakers on board

Small group atmosphere of only 10 people at most
Hop Aboard a Luxury Charter Yacht
For a magical evening you won't soon forget, make your way to Marina Vela. From here, your professional skipper will be waiting to help you aboard your luxury charter yacht for the evening. Once you're on board, meet the rest of your friendly, seafaring group. Only 10 guests are permitted on the boat, so you'll be treated to a very intimate, personalized cruise!
Watch the Sunset Over Barcelona
Once everyone is on board, it's time to set sail! As your yacht departs the marina, feel the calming breeze of the sea against your skin. While the sun begins to set behind the city, admire Barcelona's majestic skyline, complete with mountains in the distance. The coastline is made even more breathtaking as it's blanketed in a golden glow from the sun. Take out your camera and try to capture the picturesque scene, or simply take it all in as your skipper leads you further out to sea.
Enjoy a Sunset Swim
Once your boat has anchored, feel free to take a dip in the inviting waters of the Mediterranean. The vivid colors of the sunset cast a stunning light on the ripples of water, making it very difficult to resist jumping in! Take your time enjoying an evening swim, then towel off just in time for drinks and tapas.
Raise a Glass!
After an invigorating dip in the water, fuel your appetite with a delicious spread of tapas. Classic Spanish snacks of olives, jamón, cheese and crisps will be provided, along with an open bar of cava, wine, beer, and soft drinks. Enjoy this delicious spread while raising a glass of your favorite beverage. Marvel at the glimmering lights of the city as you cheers with your newfound friends.
Try Dolphin Spotting
To make this evening even more spectacular, you may be lucky enough to be greeted by dolphins during your cruise! This is the time of day when they often retreat to shallower water for the night, so be sure to keep an eye out! Your helpful crew and friendly skipper will also be on the lookout and will point out any fins in the distance.
Once the sun has fully set, your charter yacht will slowly make its way back to the port. Once you're back on dry land, feel free to continue the enchanting evening by dining in the lively area surrounding Marina Vela.
What you get with this tour
Hop aboard a luxury charter yacht
Magical sunset views from the water
Open bar with cava, wine, beer, soft drinks
Tapas of olives, jamón, cheese and crisps
Intimate group of up to 10 people max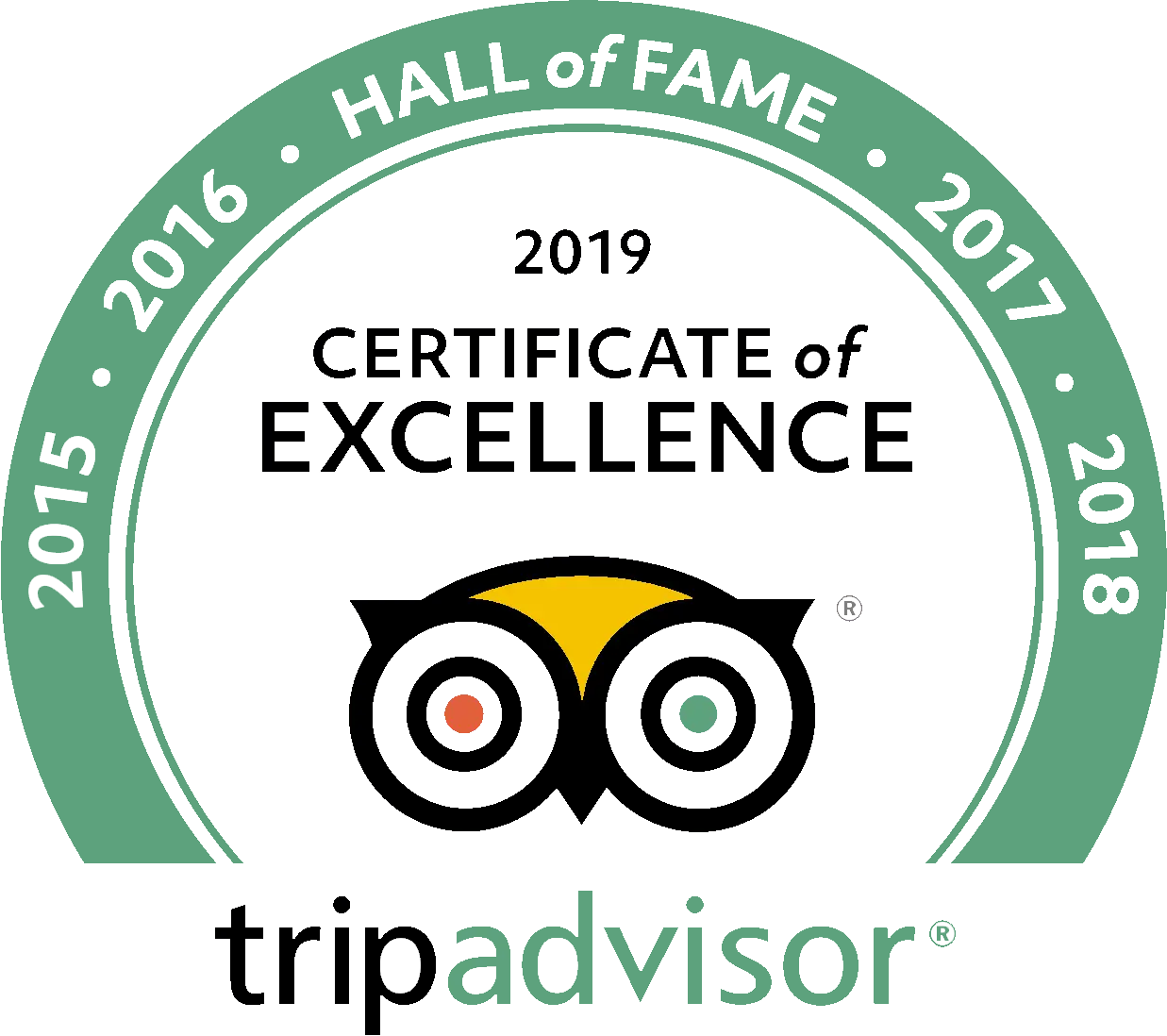 See what people are saying
3 total reviews
Leave a review
5.0/5 (based on 3 reviews)
Very Relaxing Evening
Reviewed by
Unverified Review
Wonderful time on the water. Our boat driver was so nice and helping point out all the buildings in the skyline. They even gave us free beer!
Frequently Asked Questions
What to bring?
Don't forget your towels, sunglasses and hat!
Is this tour run by The Tour Guy?
No, this tour is operated by one of our trusted and vetted partners in Barcelona.
Is there any chance this tour will be canceled?
On the rare occasion the tour is canceled, we'll inform you as soon as possible. We will work with you to reschedule your tour when possible or provide a full refund.
What to bring?
Don't forget your towels, sunglasses and hat!
Is lunch included in the price of the tour?
No, but a spread of cheese, crisps, olives, and jamón will be provided.
What if I have food allergies, intolerances, or other dietary requirements?
Please contact us in advance so we can do our best to accommodate your needs. We will work with our tour partners to provide you with an alternative when possible.
How many glasses of wine will I get?
You will be able to help yourself to an open bar serving cava, wine, beer, and soft drinks.
What if I don't drink alcohol but I'd still like to join a food tour?
Not a problem, soft drinks will be also provided.
Can I bring my kids and do I have to pay for them?
Yes! Please note that this boat allows for a maximum of 10 participants, of all ages, so make sure you choose accordingly during the booking.
Does this tour include hotel pickup?
No hotel pickup is included on this tour. You'll meet your guide at the designated meeting point at Marina Vela.
Where does this tour end?
This tour ends back at Marina Vela, though you're free to continue exploring the area on your own!
What if I'm late for the tour?
We cannot accommodate or refund latecomers, due to a tight schedule. This is why we recommend you check the meeting point information in advance, and make sure you build in sufficient travel time to arrive on time.
Is this boat tour from Barcelona safe?
Your safety is of the utmost importance for us. Our partner's boats are all commercially endorsed and inspected, the skippers are all professionals, and they all have safety training certifications. A professional medical box is on board, and the boat won't sail far away from the coast. Moreover, our local partner will keep the weather monitored and avoid sailing in potentially dangerous weather.
Can I bring my dog?
Animals on board are not allowed on this tour.
What happens if it rains?
We run our tours rain or shine, aside from extreme circumstances. If for safety reasons the activity cannot be carried out, we will try to reschedule you or we will refund the full price paid.
show more frequently asked questions