Park Güell is placed in one of the several hills that surround Barcelona. Although it is a bit far away from the city center, this historical park owns one of the most exclusive and beautiful views of the city of Barcelona. This park is now one of the most visited attractions in Barcelona, so it is crucial to book a ticket in advance. Once inside, you will be able to enjoy a masterpiece designed by Antoni Gaudí, one of the most famous architects in Europe.
---
Hey, we sell tours too!
While the information we provide here is free, we also offer tours at reasonable prices. Experience the best of this Catalonian city on one of our bestselling Barcelona tours. See Gaudí's breathtaking architecture during the Gaudí Walking Tour with Park Güell or get a taste of the Catalan region during the Traditional Barcelona Food Tour with Tapas, Wine & Dinner.
Where is Park
Güell in Barcelona?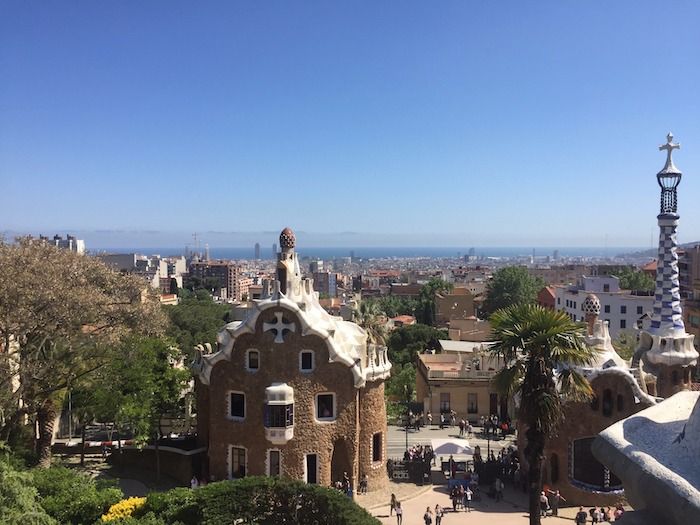 Why is this park far away from the city center? In the past, the bourgeoisie of Barcelona used to build their holiday homes far away from the city center of Barcelona. These holiday homes were called torres (towers in Catalan), and Barcelona's rich families spent their holidays surrounded by nature and mountains. At that time, factories were located in Ciutat Vella, and therefore, pollution was already a problem in Barcelona.
The Güell family was one of the richest families in Barcelona, as they owned several factories, and their political influence reached the highest power spheres in Spain. Eusebi Güell, the head of the family, was an admirer of Antoni Gaudí's work.
Güell envisioned the construction of a residential area on the hill, where Park Güell is located today. Inspired by British residential areas, he projected an exclusive area where the richest families of Barcelona could build their own torres, for vacation and family time. Güell acquired those terrains, but his project failed, since only 2 families (among them Gaudí) built their houses there, when Güell had projected a total of 60 houses.
Attractions at Park Güell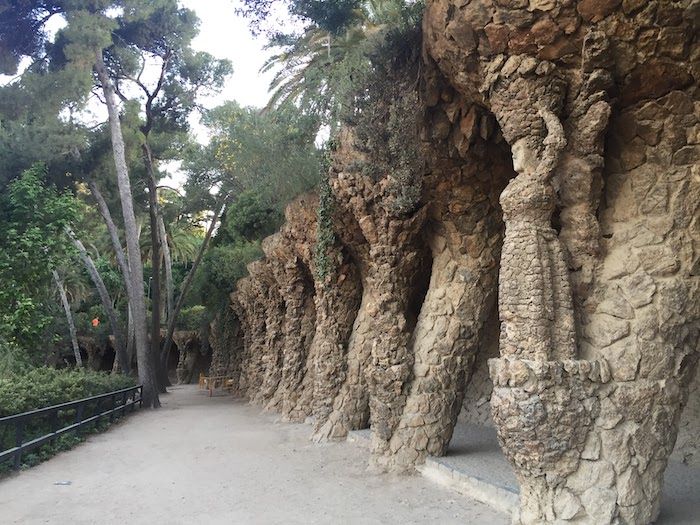 Before this residential area project failed, Gaudí had time to design and build one of the most spectacular parks in Europe. Similar to his other works, Gaudí adapted his designs to natural forms and to the particular natural environment of Park Güell.
This park is dominated by a big square which is surrounded by a snake-shaped bench. This is square is the highest point of the park, and is supported by the Hall of the Hundred Columns, a spacious room that resembles a cave. On the sides of this incredible cave, there are two passageways that are made of columns inspired by the shapes of Mediterranean trees.
Although this is not the biggest park in Barcelona, Park Güell is so rich that there are other buildings to visit. For example, you can visit the house-museum of Antoni Gaudí, which used to be his house and studio. Or you can also observe from the outside an actual elementary school, also designed by him.
But the most admired work of Gaudí in this park is the salamander of the main staircase of the park. This mosaic salamander has become one of the main symbols of Gaudí, as well as of the city of Barcelona, with its symmetry, size, and vivid colors impressing all who visit!
Park Güell Tours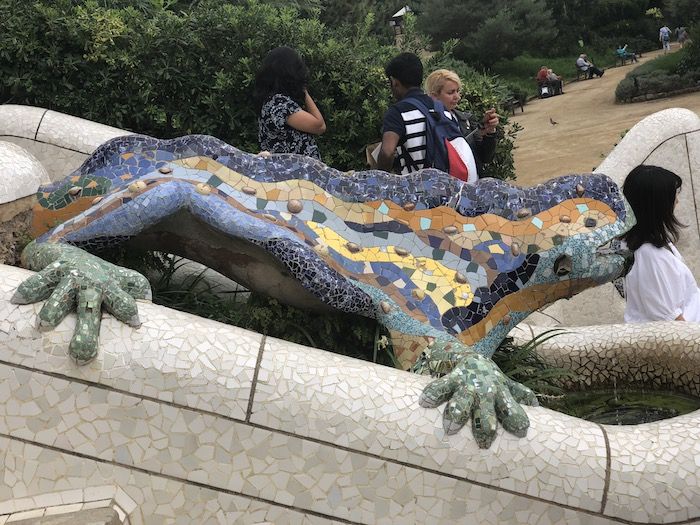 The best way to visit this marvelous park is by booking a guided tour. We offer several tours to discover Gaudí's work, and we have designed a special tour including transportation for visiting Park Güell. With this tour, you will be able to visit this park with a local English-speaking tour guide who will teach you about the origins of the park.
Popular Barcelona Tours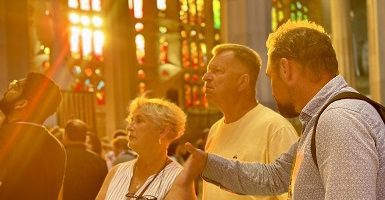 Best Selling Tour
Unbeatable Barcelona in a Day Tour

Our Barcelona in a Day tour covers all the major attractions plus hidden gems. This walking tour includes Sagrada Familia, Casa Batlló, Casa Mila, the Gothic quarter, Park Güell, and transportation to reach the more remote sites. You get skip the line entry and a passionate guide too!





See Prices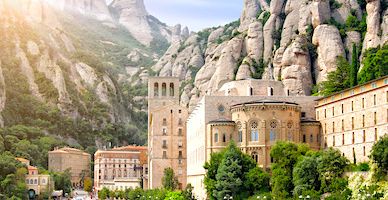 Day Trip
Full Day Trip to Montserrat from Barcelona with Winery & 3-Course Lunch
Enjoy a day away from Barcelona on this trip to a magical place nestled on a mountain top above the clouds. Experience Montserrat where the myth comes to life before visiting an amazing winery in the hills for lunch and wine tasting at an organic vineyard.





See Prices
How to get to Park Güell
If you are visiting Barcelona as part of a cruise tour, there are buses that take you directly from Barcelona's harbor to Park Güell, taking around 20-30 minutes. Another option to get to this park is by taking the "Bus Güell". This bus is included in the Park Güell ticket (€10) and is a shuttle that takes you from the metro stop Alfons X (Line 4) to this park. The shuttle bus ride takes around 15 minutes and stops at the entrance of Park Güell.
If you prefer to use public transport, there are a few different options to visit Park Güell. Take the buses H6 and D40. Both buses leave you at the street Travessera de Dalt, and it will only take 10 minutes walking after you leave the bus. Using the metro is also a good option. Taking the green line (L3), stop at Lesseps, and you will have to walk on Travessera de Dalt for about 8 minutes, then turn left on Av. del Santuari de Sant Josep de la Muntanya to head up to Park Güell. There is an incline to get to the park, so make sure you turn on this road since it has a few escalators!
I Want More Barcelona!
If you want us to arrange the entertainment in Barcelona (and beyond!), contact our Trip Planning Team to coordinate an unforgettable Italian experience.
Check out our step-by-step guide about how to do Barcelona in a Day. If you'd rather let us guide you, check out our guided Barcelona tours.