Antoni Gaudí is without a doubt the figure who has contributed the most to making Barcelona a unique city in Europe and in the world. In this guide, you will learn about the distinctive architecture by Gaudí in Barcelona where his masterpieces burned the brightest.
---
Why is Gaudí so Famous?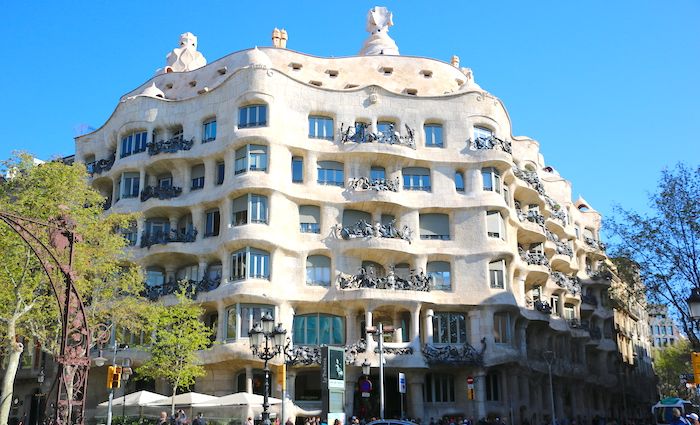 Gaudí took part in the design and construction of 11 projects in Barcelona. These works forever changed the skyline of this city. Inspired by natural forms, Gaudí transported mountainous and rocky landscapes from his hometown to innovative structures built in the city center of Barcelona.
When walking around the city of Barcelona and visiting Gaudí's buildings, one can easily think of being directly carried to the heart of nature. However, you also witness the most modern and forward-looking architecture of the late 19th and early 20th centuries.
Do you want to know where I found my model? An upright tree; bears its branches and these, in turn, their twigs, and these, in turn, the leaves. And every individual part has been growing harmoniously, magnificently, ever since God the artist created it.

Anton Gaudí
Gaudí's Life in a Nutshell
1852– Born in Reus, A province of Barcelona
1883– Took over as Chief Architect and Director of Works for the Sagrada Familia
1888– Completed Construction of Casa Vicens
1900– Drew up Plans for Parc Güell
1906– Remodeled Casa Batlló
1910– Completed Casa Mila ( Also known as The Pedrera)
1926– Knocked down by a tram, Gaudí died from his injuries on June 10th
Popular Barcelona Tours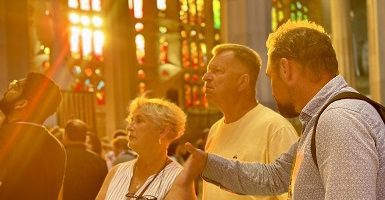 Best Selling Tour
Barcelona in a Day Tour with Sagrada Familia, Park Güell & Casa Batlló

Our Barcelona in a Day tour covers all the major attractions plus hidden gems. This walking tour includes Sagrada Familia, Casa Batlló, Casa Mila, the Gothic quarter, Park Güell, and a coach ride to reach the more remote sites.





See Prices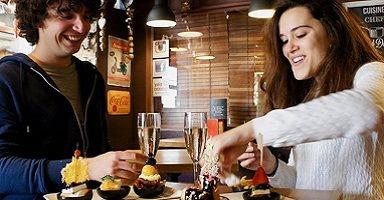 Customer Favorite
Barcelona Food & Wine Tour with a Local Sommelier
We can't think of a better way to explore a city than to eat your way through it, and there will be enough tapas and wine to discover a lot of Barcelona! Join us on a delicious discovery of Poble Sec and Sant Antoni—some of Barcelona's most vibrant foodie areas!





See Prices
Most Revealing Buildings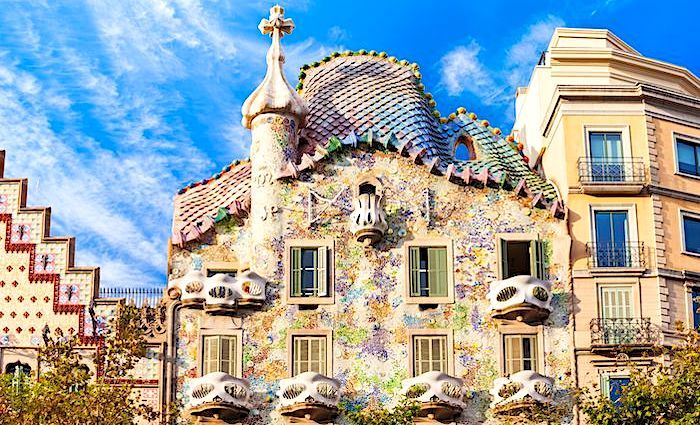 Casa Battló
During the construction of his first art pieces in Barcelona, Gaudí applied many styles. These originated from the architectural trend of that time, Art Nouveau (modernism in Catalan). So, for example, Güell Palace or Sagrada Familia, contain neo-Gothic and Arabic art-inspired structures. But above all, Gaudí had a predilection for bright colors painted on polychrome ceramics.
Take for example the façade of Casa Batlló, one of Gaudí's top buildings. You will be able to contemplate the shape of a dragon sleeping on Barcelona's city center rooftops. Besides this immortal dragon, Casa Batlló's façade offers other architectonic and artistic secrets of Gaudí. For example, the presence of a lily pad lake gives also a singular and wavy shape to this façade.
Casa Batlló's renovation process is coming to an end after two years of intense work. More importantly, its façade is being cleaned for the first time in 19 years.
Inside Casa Batlló you will be able to discover more secrets about this mysterious building. You will also discover more about the genius who made it. It is believed that from one of the rooftop rooms, Gaudí established his office. More than 100 years ago and from that spot, Gaudí could thoroughly observe the construction progress of Sagrada Familia.
La Pedrera
In the same avenue where Casa Batlló was built, Passeig de Gràcia, you can also find another major architectonic and art piece made by Gaudí, Casa Milà, also known as "la Pedrera" (meaning stone quarry) by locals. This masterpiece is inspired by the mountainous landscapes where Gaudi grew up, and nature takes again a central role in this building.
On the rooftop of Casa Milà, you can also find one of the most original chimneys in the world. Based on rocky natural forms, these chimneys appear as a battalion of soldiers with sharp helmets creating a very powerful image with the skyline of Barcelona right behind them.
Parc Güell
As you will notice, the names of these buildings are followed by a surname. Powerful families from Barcelona hired this genius to work for them and build unique pieces. Another family who had the chance to do that was the Güell family.
Indeed, Park Güell was a private property of this family, and where Gaudí could intertwine his ideas with nature. This garden owns one of the most original designs of Gaudí, the famous mosaic salamander, but there are far more other secrets in this park connecting this genius with nature.
When Gaudí received the commission to design this vast, upper-middle-class residential complex, he imbued it with religious symbolic meanings, initially accepted by the client, but later rejected out of fear of heated reaction from the anarchic and anticlerical movements in Barcelona

Maria Antonietta Crippa- Author of Antoni Gaudí and speaking about the Pedrera
Barcelona's Icon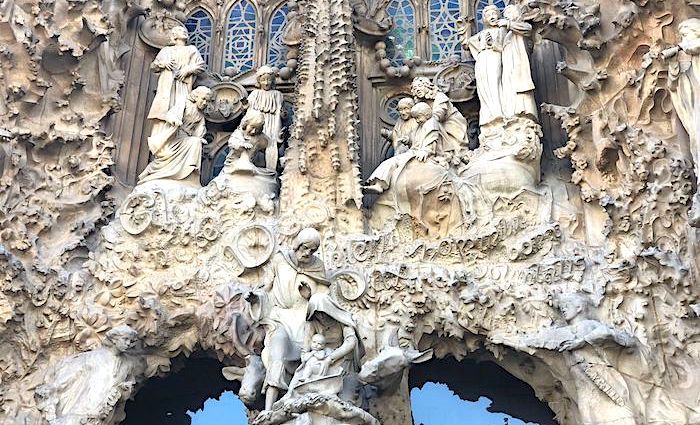 The originality of Gaudi has made his work an icon representing the city of Barcelona, and his last work has perhaps contributed the most to the popularity of this city. The Catholic Basilica of Sagrada Familia (Holy Family) was Gaudí's last project.
Although uncompleted (nobody knows for sure when this project could be finished), this religious temple gathers the most important values Gaudí wanted to share with people. In this building he mixes different elements such as nature, religiosity, spirituality, and peace, giving an exclusive shape to this basilica.
Unfortunately, Gaudí died during the works of this last masterpiece. At the age of 73, Gaudí was hit by a tramway in the city center of Barcelona, while he was walking to church.
According to the urban legend, Gaudí was dressing so humbly that people did not recognize him, and took him by a homeless. Apparently, after a while, somebody recognized him, and Gaudí was sent to the Hospital of Santa Creu, where he died.
Despite this tragic end, Gaudí was buried in the crypt of Sagrada Familia, where his last project and ideas are still alive. To this day, the Sagrada remains unfinished, and every visit offers something new.

Popular Barcelona Tours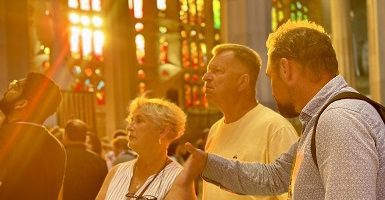 Best Selling Tour
Unbeatable Barcelona in a Day Tour

Our Barcelona in a Day tour covers all the major attractions plus hidden gems. This walking tour includes Sagrada Familia, Casa Batlló, Casa Mila, the Gothic quarter, Park Güell, and transportation to reach the more remote sites. You get skip the line entry and a passionate guide too!





See Prices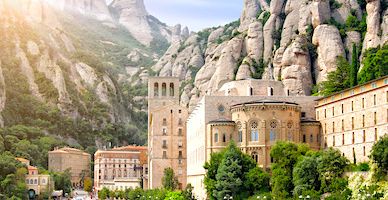 Day Trip
Full Day Trip to Montserrat from Barcelona with Winery & 3-Course Lunch
Enjoy a day away from Barcelona on this trip to a magical place nestled on a mountain top above the clouds. Experience Montserrat where the myth comes to life before visiting an amazing winery in the hills for lunch and wine tasting at an organic vineyard.





See Prices
---
I Want More Barcelona!
If you want us to arrange the entertainment in Barcelona (and beyond!), contact our Trip Planning Team to coordinate an unforgettable Italian experience.
Check out our step-by-step guide about how to do Barcelona in a Day. If you'd rather let us guide you, check out our guided Barcelona tours.