Exclusive Tour of Park Güell with Skip-the-Line Access
Admire Gaudi's whimsical architecture in Barcelona's most famous park
Ready to see what happens when nature and architecture join forces? Skip the line and gain exclusive access to Park Güell for the most surreal experience in Barcelona! Your local guide will take you on a fairy-tale journey, courtesy of Spanish architect Antoni Gaudí. Learn about some of the most iconic spaces, including Hipòstila Room, the Plaça de la Natura, and the Casa del Guarda. After the tour, you're free to explore the park at your leisure for as long as your heart desires!
A journey through Park Güell​
Skip-the-line access
Hipòstila Room
Casa del Guarda
Casa Museu Gaudí
Barcelona's skyline
El Drac (the Lizard)
Free time to explore
You'll meet your guide close to the Carretera del Carmel Park entrance. Along with your tour companions, you'll start your afternoon journey on foot, exploring the architectural masterpieces of Gaudí while our expert guide shares the unique history of each building and sculpture along the way. Your skip-the-line access enables you to avoid the line so you can spend more time in this fantastical wonderland. You'll have ample time to take pictures and admire the colorful creations of this enigmatic artist while you learn the fascinating history of the Hipòstila Room, the Plaça de la Natura, the Casa del Guarda, and the park's famous mosaic lizard. After the tour, you'll be free to roam the park and discover its 12 hectares (2.4 acres) of creative space as long as you'd like.
Exclusive Tour of Park Güell with Skip-the-Line Access Description
Your 1-hour and 15-minute tour includes:
A group walking tour covering the highlights of Park Güell

Skip-the-line access

Expert English-speaking guide

Free time to explore the park after the tour ends
Hipòstila Room
Look up and treat your eyes to a wonderfully ornate ceiling, covered in domes, geometric marvels, and detailed mosaic designs. Along with his collaborator, Josep M. Jujol, Gaudì created an open space supported by 86 robust Doric columns. The columns were purposely designed to give you a curious feeling of movement as you look around. Originally intended to be a marketplace for park residents, the space never served its purpose due to the Park Güell neighborhood concept never coming to fruition.
The Plaça de la Natura
Let your imagination run wild along this curvy panoramic terrace, boasting views of the park and the glistening Mediterranean Sea. Bursting with color and creative energy, this half-wall half-bench serves as a brick-and-mortar guide to the most stunning hilltop views the park has to offer.
Using his very own trencadis mosaic technique, Gaudí created this vibrant masterpiece by fusing together broken ceramic tiles to create eye-catching patterns. An early example of eco-friendly architecture, each broken tile was ceramic scrap from a local tile factory. You'll find this style frequently throughout your tour of Park Güell, an important trademark of the artist.
The Casa del Guarda
This quaint and curious gingerbread-like house once served as a porter's lodge to assist visitors entering the park. At first glance, you might think it came straight out of the fairytale Hansel and Gretel. An operatic performance of the Brothers Grimm fairytale actually took place in the city the same year construction began on the park, leading modern scholars to believe that Gaudí was inspired by the play when designing this building.
Today, visitors can enter the Casa del Guarda, which dates back to 1903. It's the perfect place to learn more about the architect and his inspirations through a film and photo journey. Don't miss the panoramic view of this lodge from the vista at La Plaça de la Natura. It's truly unforgettable!
El Drac
Feast your eyes on this cornucopia of color! The creative mosaic figure of El Drac has become an iconic symbol of the city of Barcelona. Often simply referred to as the Park Güell lizard, this salamander strikes a stunning pose. Flanked on each side by the beautiful curvature of a double staircase, you'll be awed by the impressive Doric columns of the "dragon staircase" as you ascend toward El Drac.
What you get with this tour
Skip-the-line access to Park Güell
Free time to explore after the tour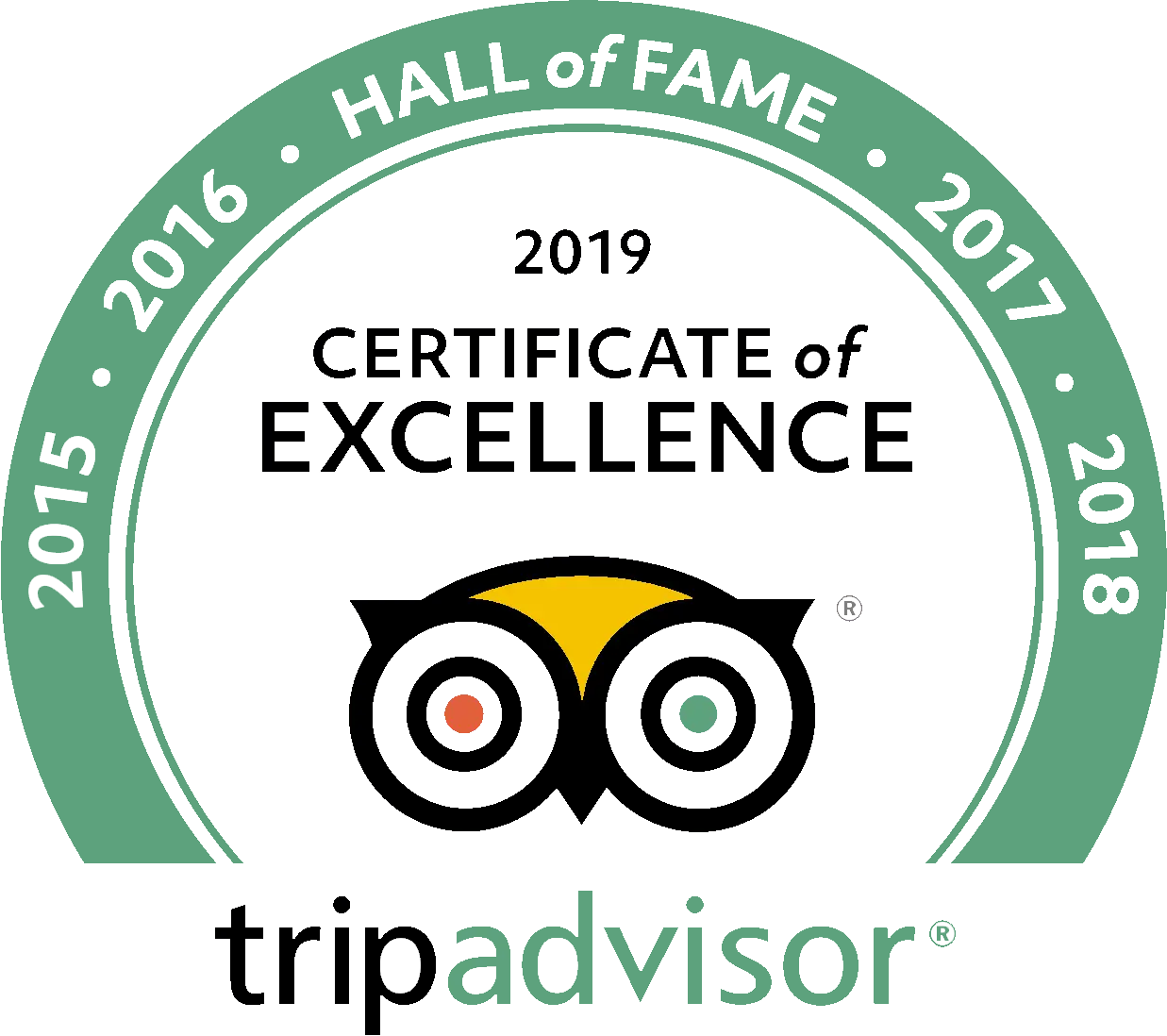 See what people are saying
6 total reviews
Leave a review
5.0/5 (based on 6 reviews)
Juan is the best tour guide ever.
Reviewed by
Roxanne Montoya
Our tour guide Juan is absolutely amazing. Knowledgeable, funny, and very kind. The park is wonderful on it's own, but the background information and stories Juan told made the experience very special. A bonus for me. I was injured a few days ago and showed up for the tour with a crutch. Juan made sure I knew what to expect at every turn so that I wouldn't reinjure myself. He's just an awesome person!
Reviewed by
Lauren Dubuque
Excellent guide
Reviewed by
Cynthia Rathburn
We really appreciated Mark, our guide's, knowledge and information he shared on our tour. There are so many details that getting a guided tour was worth it.
Frequently Asked Questions
What to bring?
Wear comfortable shoes that'll keep your feet dry and cushioned. Bring a bottle of water to stay hydrated as the summer months can be hot.
What to bring?
Wear comfortable shoes that'll keep your feet dry and cushioned. Bring a bottle of water to stay hydrated as the summer months can be hot.
Is this tour run by The Tour Guy?
No, this tour is operated by one of our trusted and vetted partners in Barcelona.
What if I have concerns about my mobility on this tour?
This tour requires the ability to walk on various park surfaces, including flights of stairs, for 1 hour and 15 minutes. If you have any doubts about your mobility, we suggest taking a Private Barcelona in a Day Tour with Sagrada Familia and Park Güell so your tour can be more tailored to your needs.
What happens if it rains?
We run our Park Güell tours rain or shine. Be sure to check the weather before your tour and bring a rain jacket and umbrella if necessary.
Is there any chance my tour might be canceled?
On the rare occasions the tour is canceled, we'll inform you as soon as possible. We will work with you to reschedule your tour provide a full refund.
Can I bring my kids and do I have to pay for them?
Kids are very welcome on this tour at a discounted rate for ages 6-11. Children 5 and under are free of charge.
show more frequently asked questions