Paris is a dream travel destination that you're going to want to do right. The problem is it's a huge city with tons to see and many don't get the full experience. The perfect trip does exist and it can differ from visitor to visitor. Follow these travel tips to avoid tourist mistakes for an extra special trip to Paris!
---
Pro Tip: Planning what to do on your trip to Paris? Bookmark this post in your browser so you can easily find it when you're in the city. Check out our guide to Paris for more planning resources, our top Paris tours for a memorable trip, and how to see Paris in a day.
17 Tips for the Best Trip To Paris
What comes to mind when you imagine your perfect trip to Paris? Everybody's version is different, but there are some things you must do in Paris for a great immersive experience.
Paris has gorgeous cathedrals, endless museums, a mix of classical and modern architecture, great fashion, and of course amazing food and beverage scene. In this guide, we share our top travel tips for the best trip to Paris.
17. Climb the Arc De Triomphe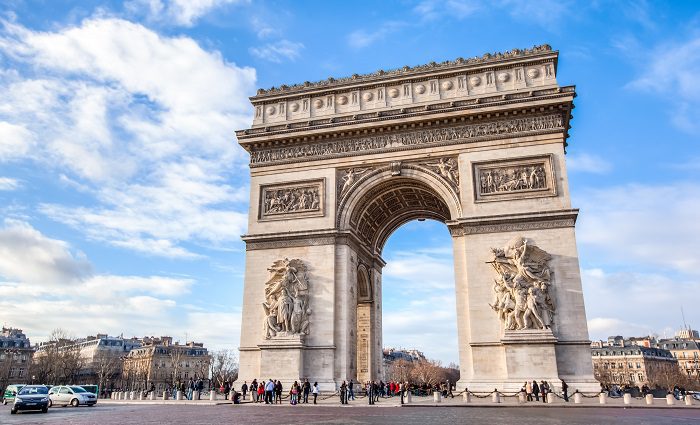 Considered by many to be the best view in Paris, this triumphant arch sits in the middle of a busy intersection connected to Avenue des Champs-Élysées.
It costs €13 to get inside and you have to climb over 284 steps to get to the top, but it's worth it. The arch is open daily from 10 am to 11 pm, however, opening hours are subject to seasonal changes so check the website before your visit.
16. Get Ready to Eat Late
In Paris, people don't eat as late as in Spain or Italy but don't try to sit down to dinner before 7 pm. Any self-respecting Parisian restaurant will not open before 7 pm.
That said, if you can't wait til then, you may find a decent café or bistro with continuous service that will still be a great option. Check out the best cafés in Paris for some inspiration.
15. Explore the Paris Catacombs Beneath the City Streets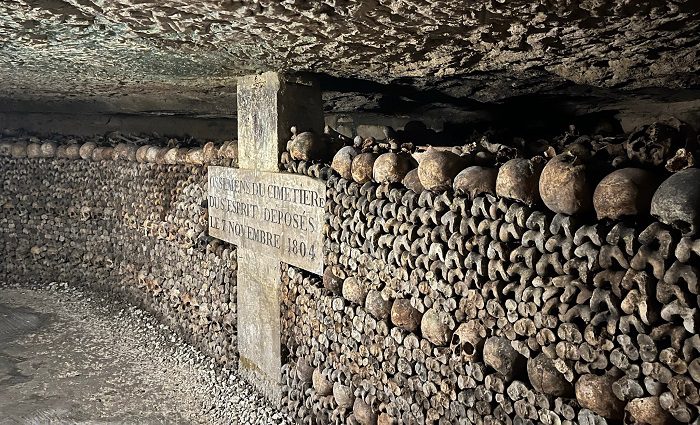 Have you ever seen an ossuary of 6 million skeletons? You will in the Paris Catacombs and some are even organized into works of art! This is one of the most unique places to visit on our planet—isn't that what travel is all about?
Needless to say, the catacombs are extremely popular and people literally line up around the block to see them. You can buy Paris Catacombs tickets in advance or reserve your spot on our small group tour that comes with skip-the-line access. Either way, this jaw-dropping site is a must.
Not ready to book a tour? Find out if a Paris Catacombs tour is worth it.
14. Dress for the Cold
Paris is cold for most months of the year. Unless you plan on buying something when you arrive, it doesn't hurt to bring some warmer evening clothes in case of cool weather.
Exceptions are June, July, and August. That said, I've been to Paris in early June and late August and wished I had a light jacket for the evening.
13. Eat and Drink What the Locals Recommend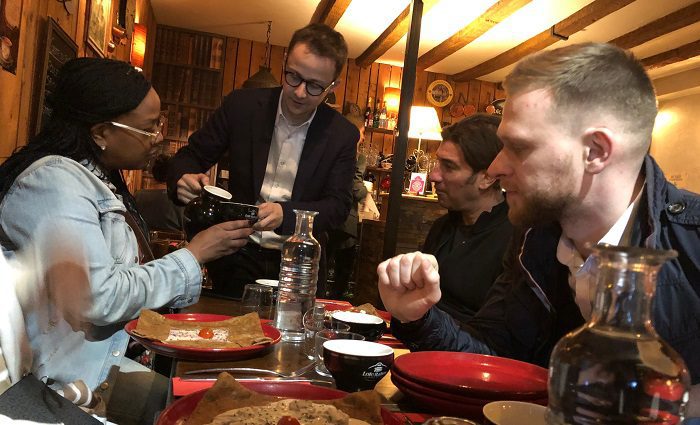 I went out to eat in Paris one evening and asked the waiter what to eat. He held out his hand motioning to my menu and asked, "May I?"
I said yes, and he took the menu and walked away. It was the best meal I've had in Paris.
If you want to eat well in Paris, ask your waiter what they recommend. In a good restaurant, they won't lead you astray. The same applies to drinks. The French have great wine and Champagne.
If you're a wine snob, do your thing. If not, ask people what you should drink. After dinner, there's an assortment of cordials that you should try. Ask your server what should come next. It's part of the experience
Check out the top French foods you have to try for inspiration. However, the best way to eat and drink like a local is to let one show you around. Join a local guide for great food and drinks on a Paris food tour.
12. Bring Stylish but Comfortable Shoes
Like any city in Europe, you'll do a lot of walking. You should bring comfortable sneakers for getting around. That said, it's also Paris and people are super stylish, so you'll stand out walking around in fluorescent Asics.
Find a pair of sneakers in a neutral color and you should be good. If you want to be on the safe side, wear black.
11. Visit the Louvre and See Liberty Leading the People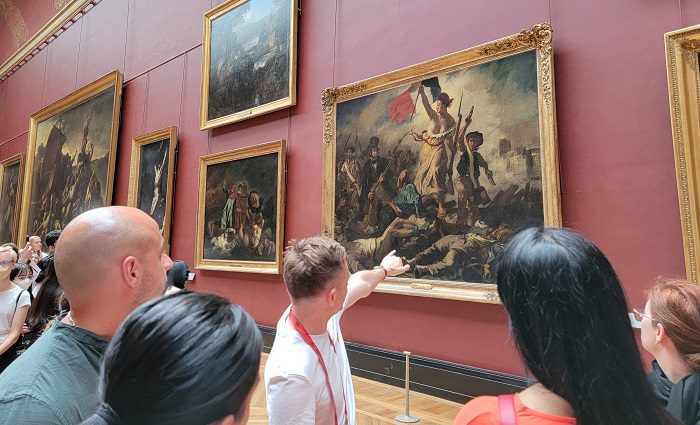 The Louvre houses a world-class collection of national and international artwork with over 480,000 pieces. Some of it is meant to be there and some of it is stolen. All of it, however, is a must-see.
Don't miss Liberty Leading the People, a painting that commemorates a pivotal moment in France's history, and other famous works of art.
The Louvre is an enormous structure at over 650,000 square feet (60,000 square meters). With so much ground to cover and history to take in, it pays to go with a guided tour of the Louvre. Luckily, ours is the best!
10. Purchase Travel Insurance
Now more than ever, travel insurance is something you should look into. Just be aware of what your travel insurance policy covers. Does it cover cancellation for any reason? Does it cover a pandemic? Tsunami?
We recommend AIG / Travel Guard as we've never heard any negative feedback from our customers who have purchased their policy.
9. Do a Tour of the Hall of Mirrors in Versailles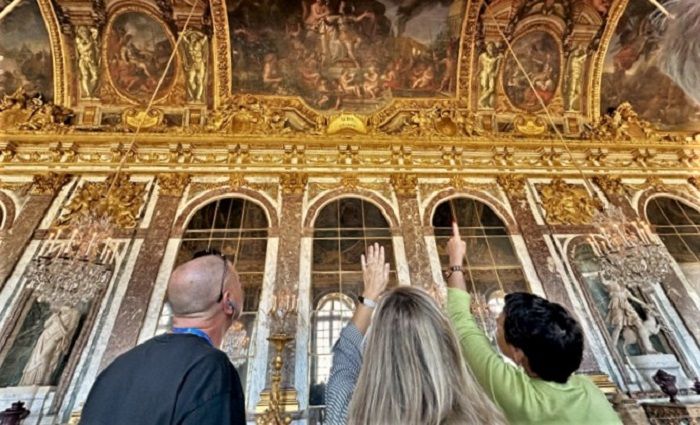 Versailles is the top most-visited attraction after the Louvre. I went back there in 2017 on a cool day in April and was shocked by how long the line was to get in and it's not any better now.
This opulent royal residence welcomes close to 15 million visitors every year. Vacation time is precious, so we recommend avoiding queues whenever you can.
Our guided tour of Versailles comes with skip-the-line tickets and makes visiting this World Heritage site easy. Our licensed guide also takes you inside the museums, bringing the palace and the people who loved Versailles to life. It definitely beats an audioguide.
Versailles is one of those places you go by yourself, are in and out in 20 minutes, and say, "We definitely didn't need a tour." Then, you go to Versailles with a guided tour and say, "Thank god we took a guided tour." If you don't go on a tour, you won't know what you're missing!
Not ready to book a tour? Find out if a Versailles tour is worth it.
8. Ride the Metro and Download the RATP App
Paris is huge. Getting around can be difficult, but the Paris Metro is incredible and the best way to travel—it goes everywhere and fast.
Download the RATP app to help navigate this massive metro system and avoid confusion. The app does the thinking for you so you can just enjoy being on vacation.
7. Credit Cards are King, Mostly
You can pretty much use your credit card anywhere in Paris. There may be a bread shop with a €10 minimum but otherwise, feel free.
If you are going to use a debit card, you'll need a chip debit card with a pin code. Most people in Europe wouldn't even know to mention this as having a pin for purchases is normal.
Call your bank a few weeks before your trip to make sure you are set up or get a better credit card for international travel.
6. See the Fountain of Apollo in the Versailles Gardens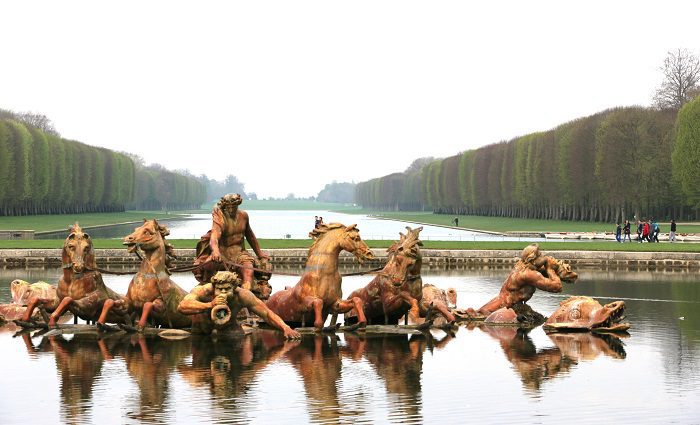 Going to Versailles is a Paris must. What started as a modest hunting lodge became a palace literally adorned with gold. I highly recommend making time to explore the exquisite gardens after your palace visit.
You could spend the whole day there and plan a picnic in the gardens or easily see it in a morning or afternoon. Check out our post on how to visit Versailles on your own or book a guided Versailles tour for a stress-free way to see all the important parts, including the Fountain of Apollo.
5. Use an ATM, Not an Exchange Bureau
This goes for anywhere in Europe. Find an ATM with a no-fee agreement with your bank or take the maximum out possible to reduce the fees you need to pay. 99 out of 100 times it is cheaper than exchange houses, which I simply wouldn't ever use.
4. Dinner Is About the Food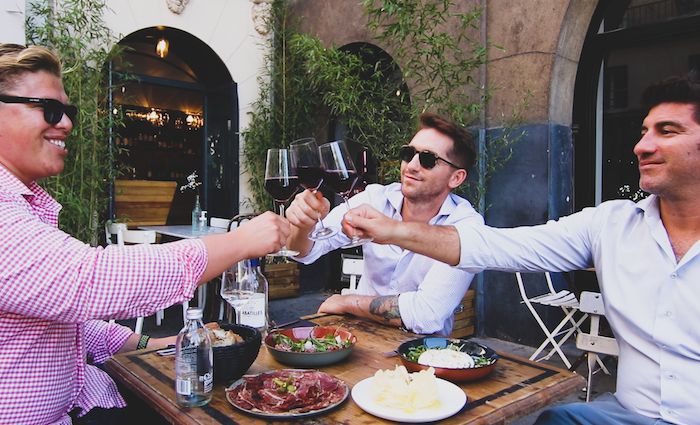 I take dinner in Paris quite seriously. It's one of the great food capitals of the world and I want to experience the best of French cuisine. I always plan out my dinners in advance and make reservations and I recommend you do the same.
French food, like Italian, has incredible diversity and you can find almost every regional cuisine represented in Paris. For the ultimate dining experience, check out the best Michelin-star restaurants in Paris.
If you're a foodie looking to explore French cuisine, I highly recommend joining our Paris food tour for a fun night with delicious food.
Not ready to book a tour? Check out our best Paris tours to take and why.
3. Lunch is About the View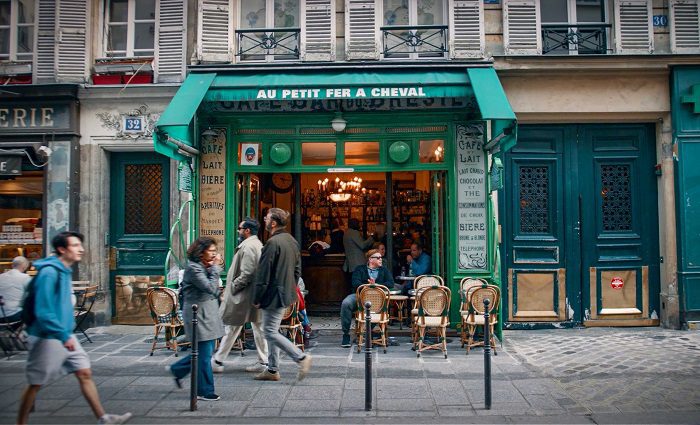 If dinner is for the very best food, lunch is for great views and soaking up the city vibe. It's the perfect opportunity to sit outside, take in the Paris streets, and enjoy the scenery.
Of course, I want to eat well but I'm more concerned about the ambiance. If I get both, then great. If not, I'm happy with a decent meal on an awesome street.
Check out the best restaurants in the trendy Le Marais neighborhood for a cool ambiance, great people-watching, and delicious food.
2. Climb the Eiffel Tower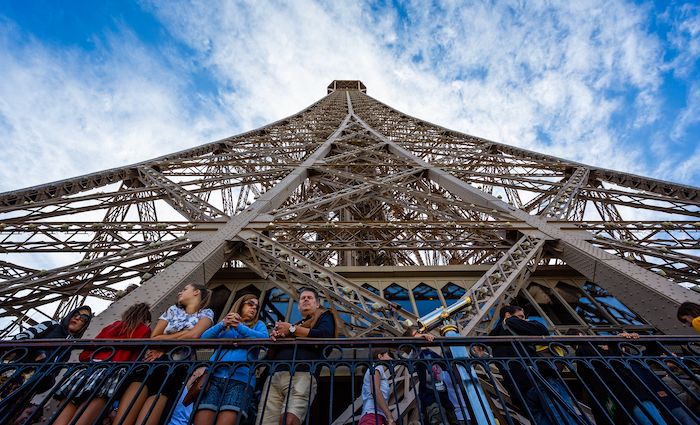 There's no seeing Paris without seeing the Eiffel Tower. But what many visitors miss out on is the breathtaking view of the city from atop one of the world's most iconic landmarks.
It might be because of the notoriously long lines, but don't let that deter you! Our Eiffel Tower tours come with skip-the-line tickets, a Seine River cruise, and options to see the Iron Lady during the day or fully lit up at night.
Not ready to book a tour? Find out if an Eiffel Tower tour is worth it.
1. Ride Electric Scooters in Paris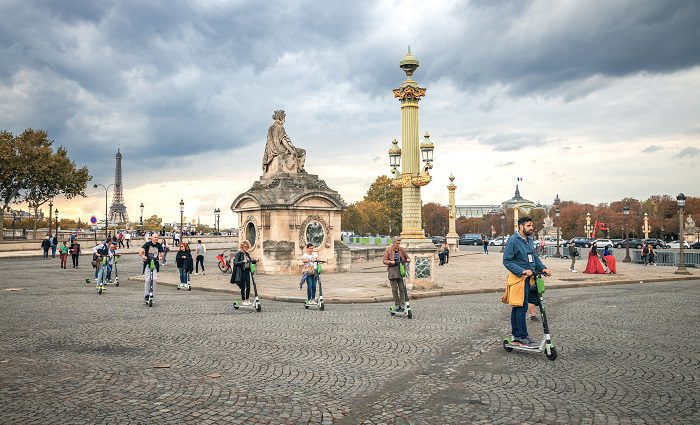 When you think of riding a scooter in a European city, you might imagine a romantic Vespa ride. But that's not what I mean.
Paris is home to a huge network of electric scooters all over the city that you can rent. It's a fantastic way to get around and they're battery-powered.
Download an app from one of the companies offering scooter rental. I use Bird but only because it was the first one I picked up. There are many others now. Just book a scooter in-app and off you go!
Your cc info is stored in the app and tracks your usage. It's also pretty cheap. You can either pay €1 and then €0.15 per minute you ride or buy a block of time. They go for €2.50 for 10 minutes or €5.50 for 30 minutes.
Honestly, this is one of the things I look forward to when going to Paris. You can cruise alongside the Seine or around town super easily. Paris has great sidewalks so it's pretty safe. If you're comfortable riding one, I highly recommend getting around and seeing Paris on a an electric scooter.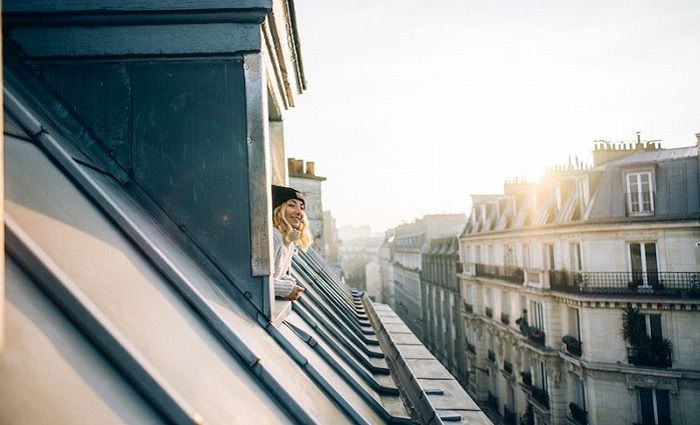 Find the best places to stay
Where To Stay in Paris
With a city as magnificent as Paris, it can be hard to find the perfect hotel at the perfect price. Explore the best hotels and places to stay in these incredible neighborhoods in Paris.